Overview
Internal Control Sets refer to an organization's internal reference document (think company policy) and are made up of Controls, which represent individual statements.
Control sets act as internal guidelines and is based directly on a single Authority or multiple Authorities that apply to an organization. Not only can you create individual Controls, but you can create Responsibilities and assign them to team members to ensure they are actioned.
The power of 6clicks lies in its flexibility. When designing an Assessment, the Questions that make up the assessment can be associated with either Controls (making up an Internal Control Set) or Provisions (making up an Authority). Similarly, Controls can be linked to Risks as Current Controls to manage the risk, or as Planned Controls as part of a Risk Treatment Plan.
These associations provide transparency for teams to ensure relevant compliance obligations are fulfilled and Internal Control Sets are employed and managed appropriately.
Video Overview
Controls screen
Select Policies and Control Sets from the left navigation panel to access the Policies and Control Sets screen.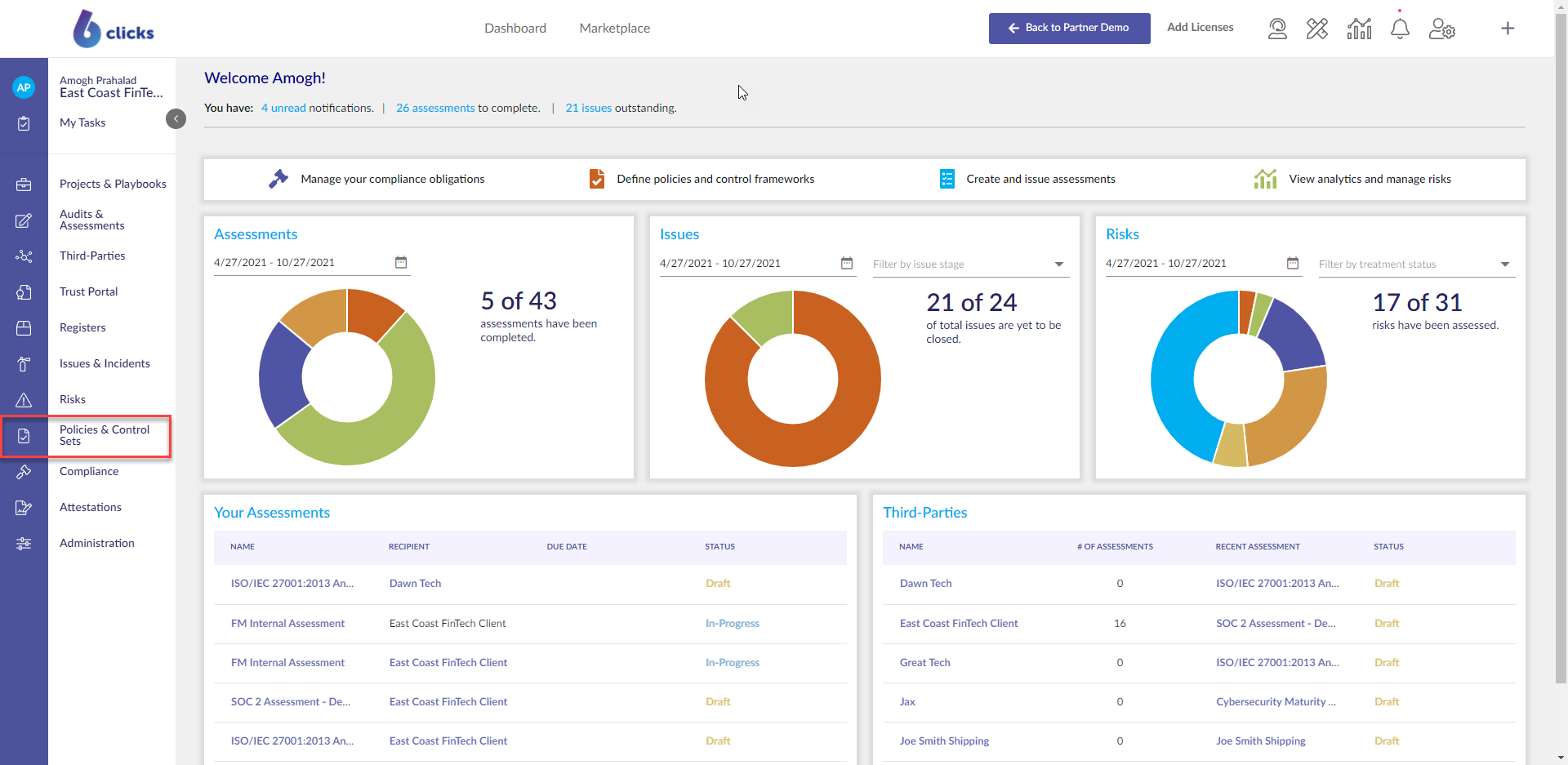 This screen displays all currently active Policies and Control Sets and provides a snapshot of key criteria that you can organize and manage via the 6clicks sort functionality, there is also a dedicated Control search bar.
Learn more about our time-saving Sorting and Filtering functions here.

Click on the Control Set name to open it within the control set builder screen.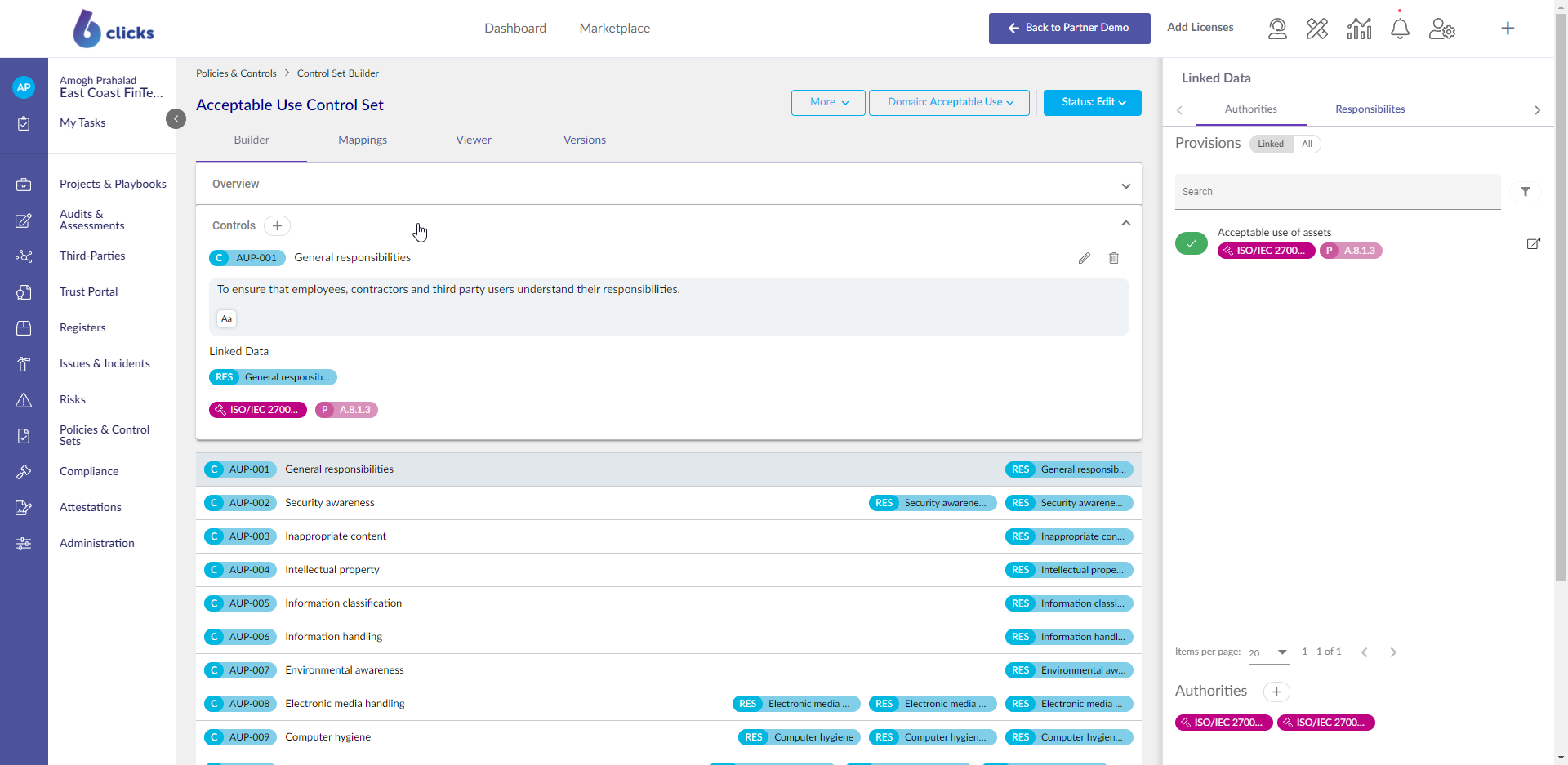 Please follow these links to continue the Controls module -
Create a Control Set or Import a Control Set
Add Authorities and Controls to a Control Set
Add Control Sets to Trust Portal Profiles