Learn how to create a Control Set and add Authorities
Create a Control
Select Controls from the left navigation panel to open the Controls screen.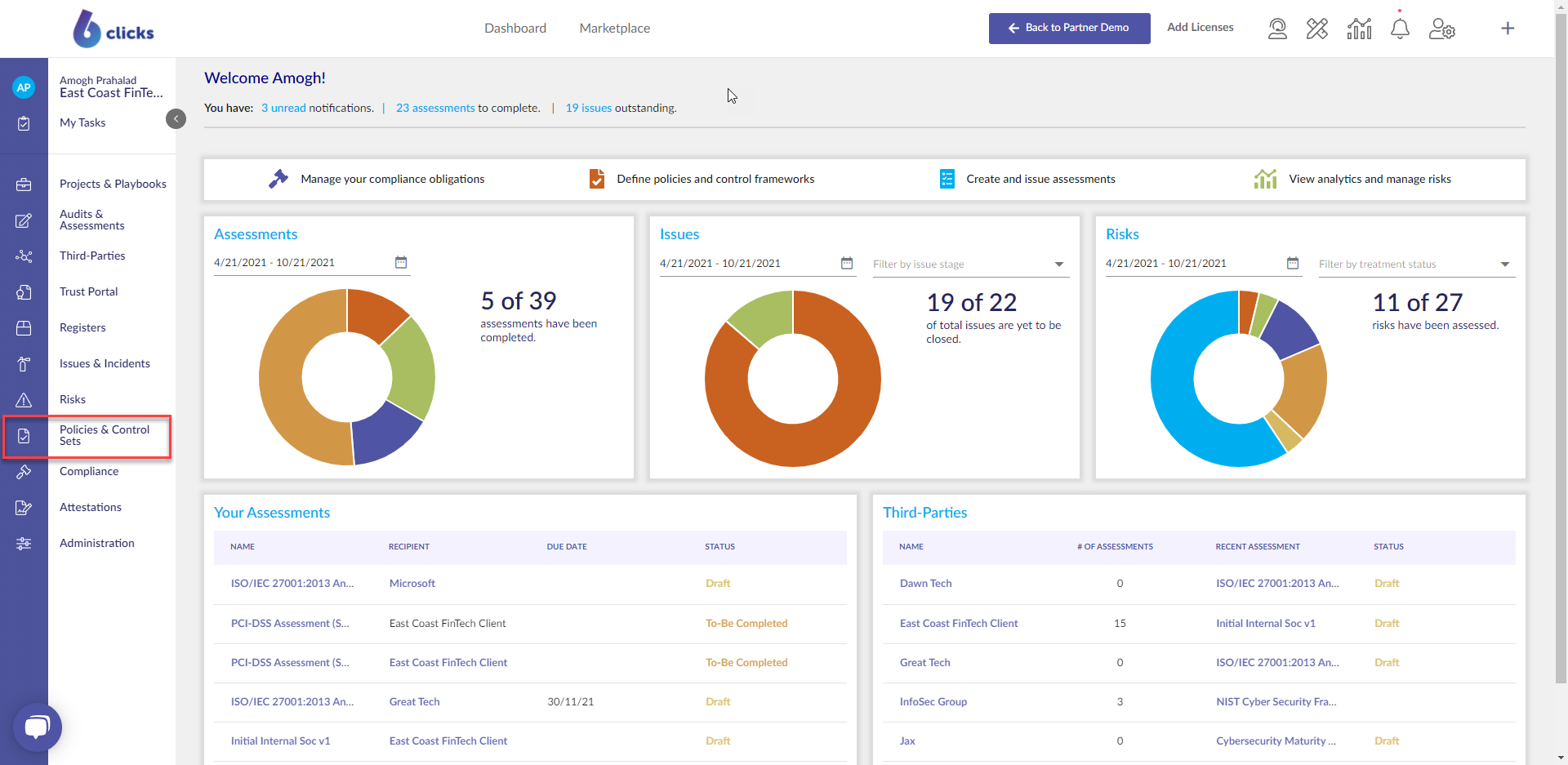 Click on the name of the Control Set to open the Control Set Builder.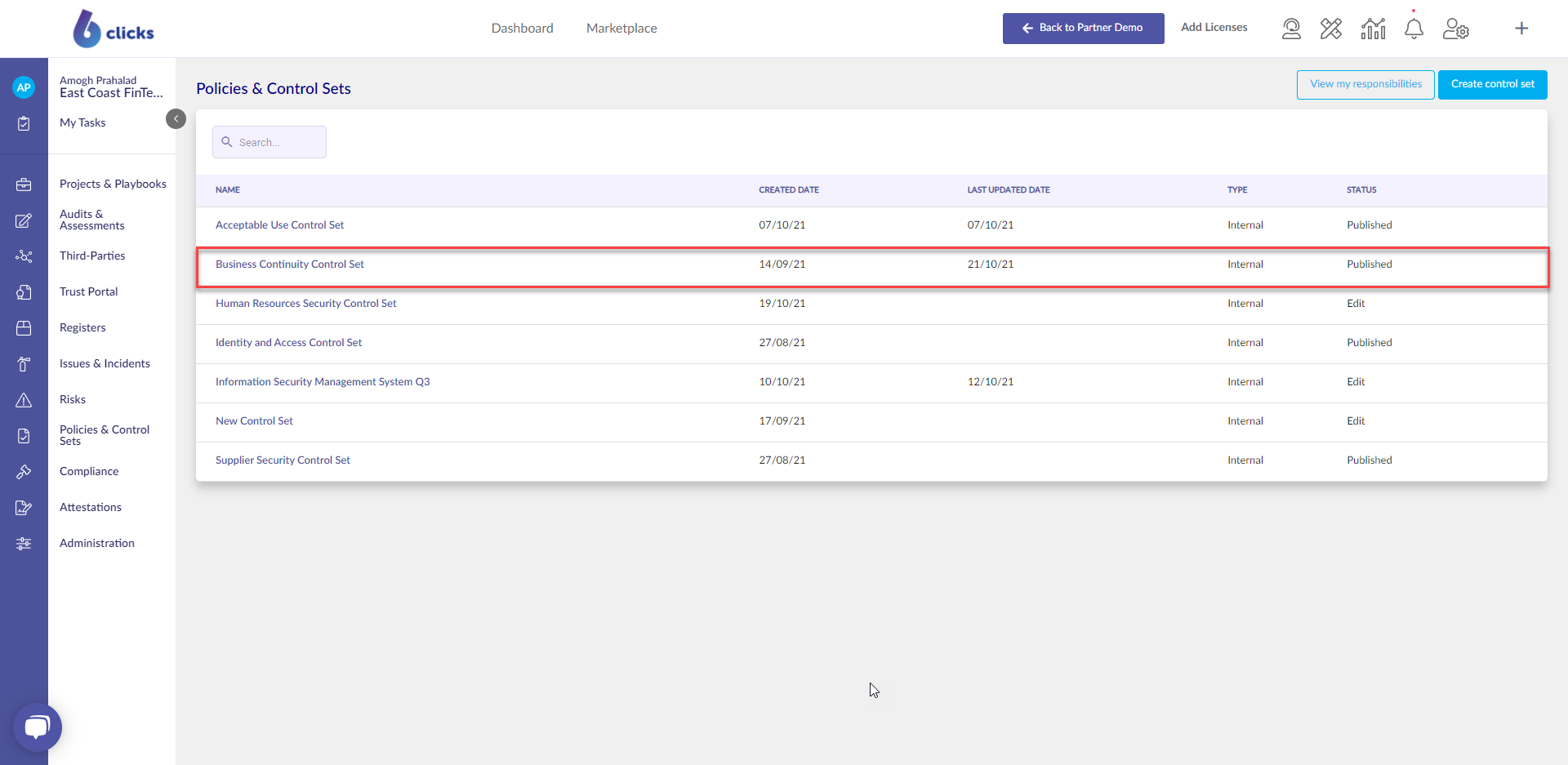 Select the + button next to the Controls panel at the top of the screen.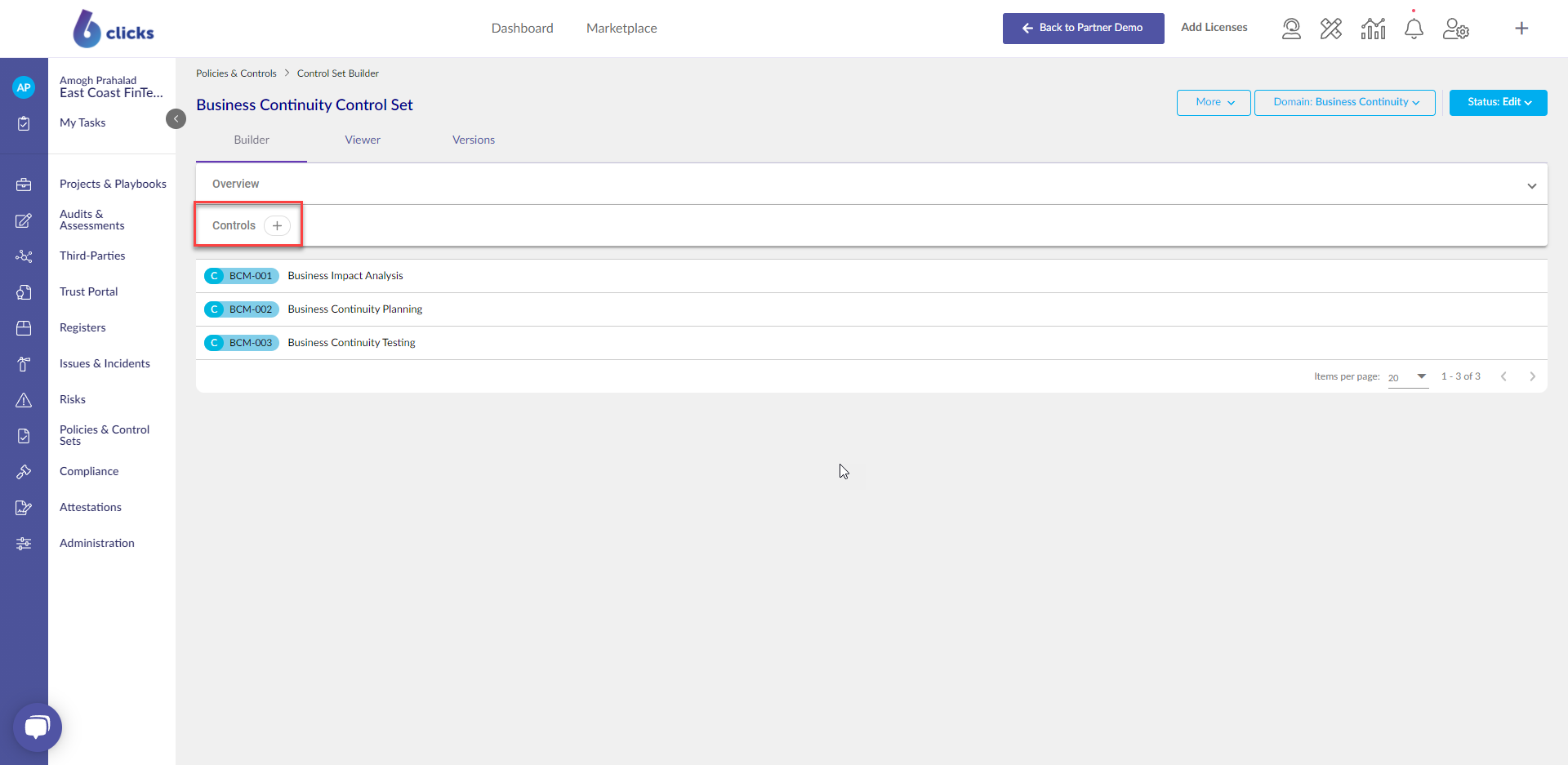 This will generate the new control modal.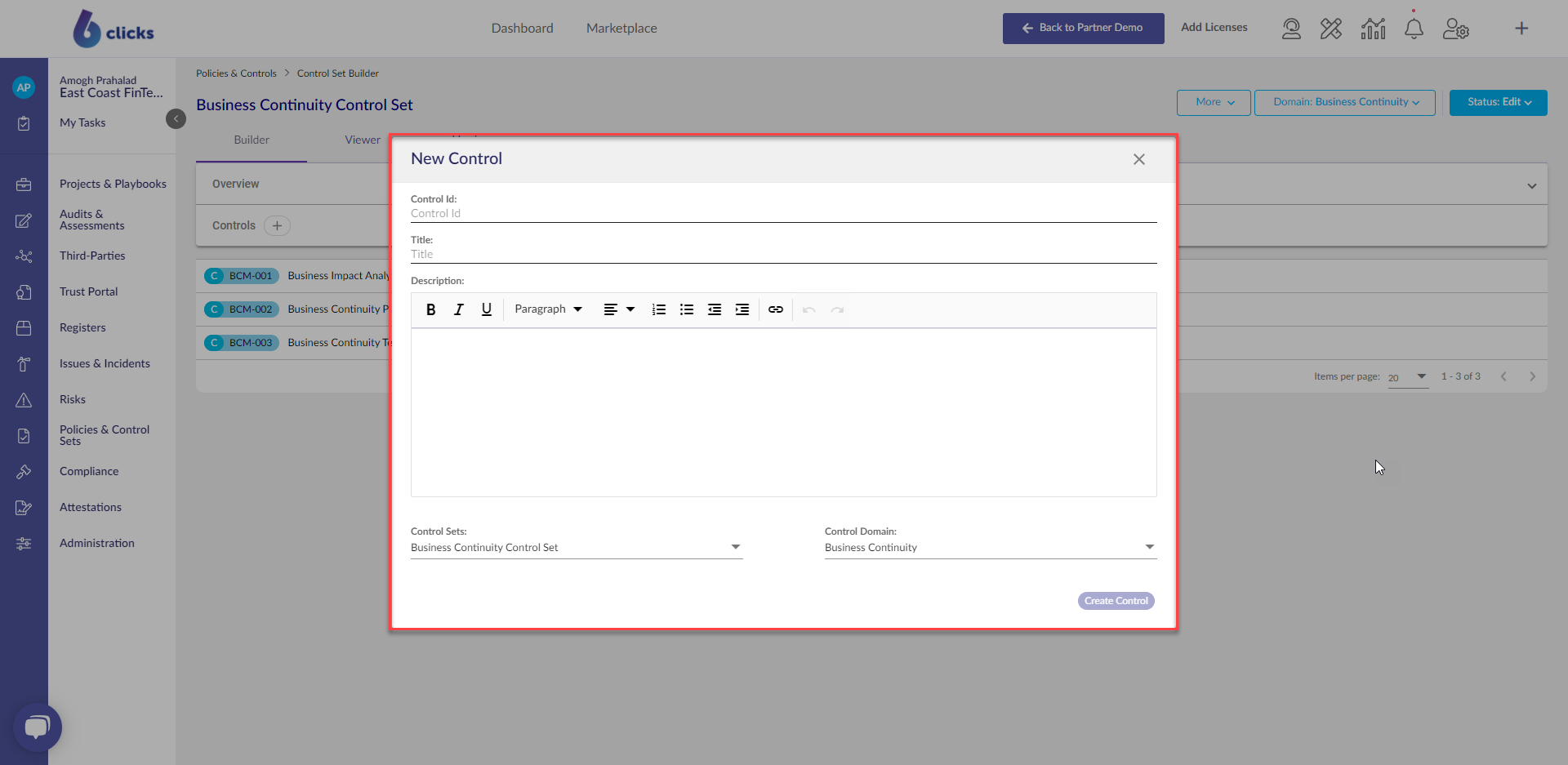 Populate relevant fields of the new control modal, required fields;
Control Id / Title / Control Sets (a Control can only belong to one Control Set) / Domain (or leave as Default).
Select the Create Control button at the bottom right of the modal.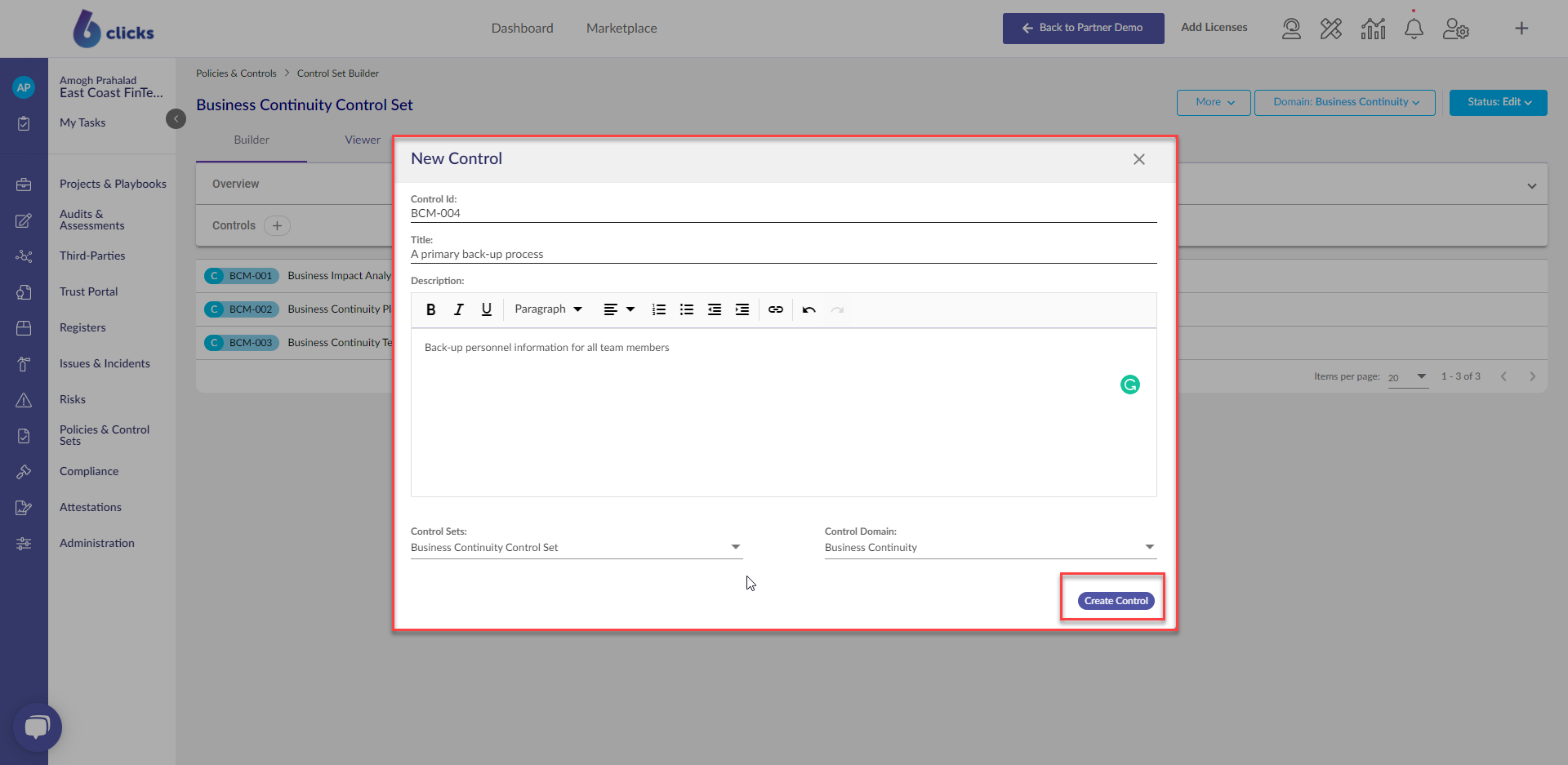 The control has now been generated within the Control Set and is added to the controls section under the Control Set Builder tab. Click the Control Id to view the details of the control.
If you want to update the name of the Control, click on the pencil icon.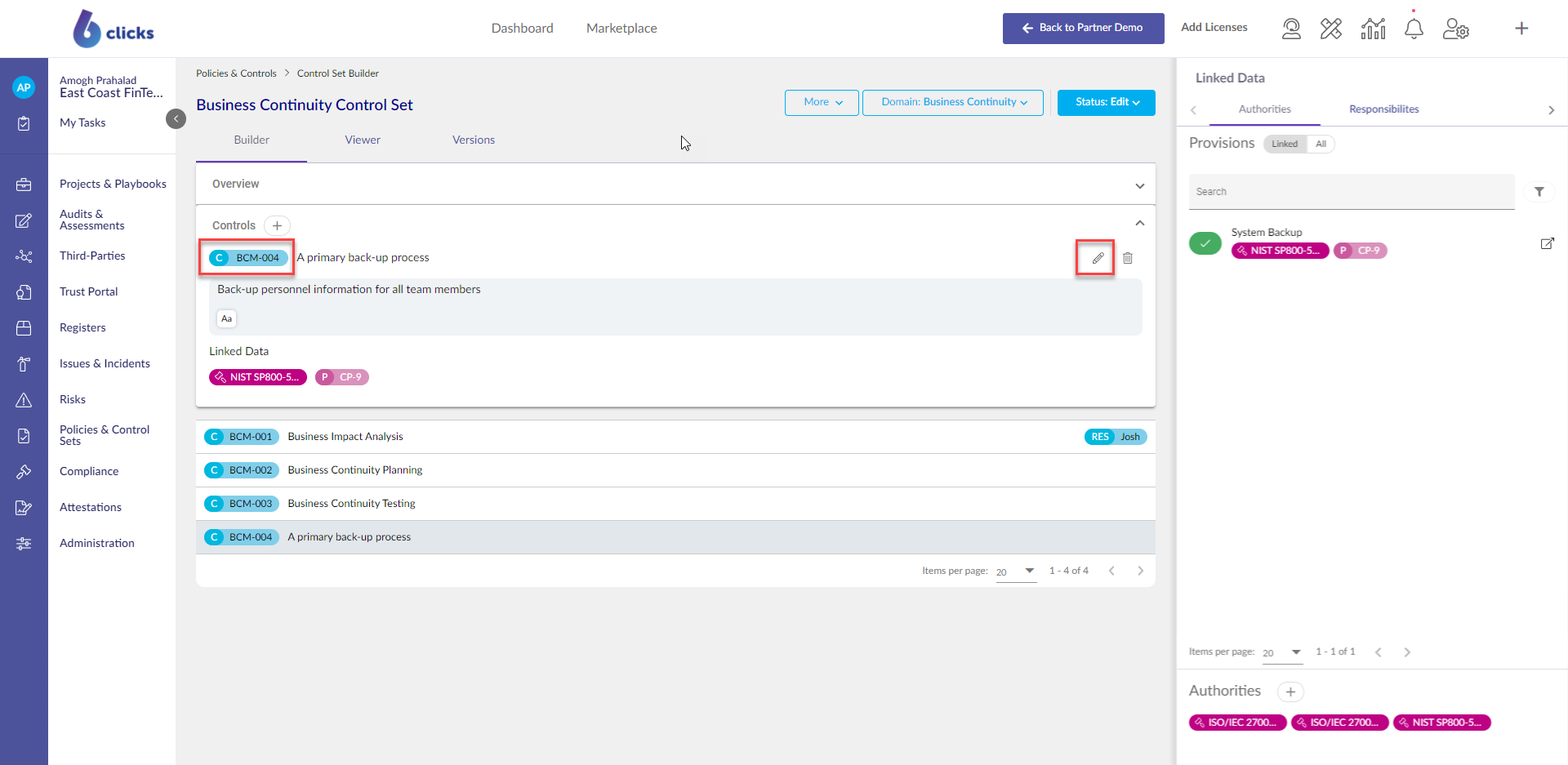 Select the text window icon under the Control Id to update the description, select Done to save, and close.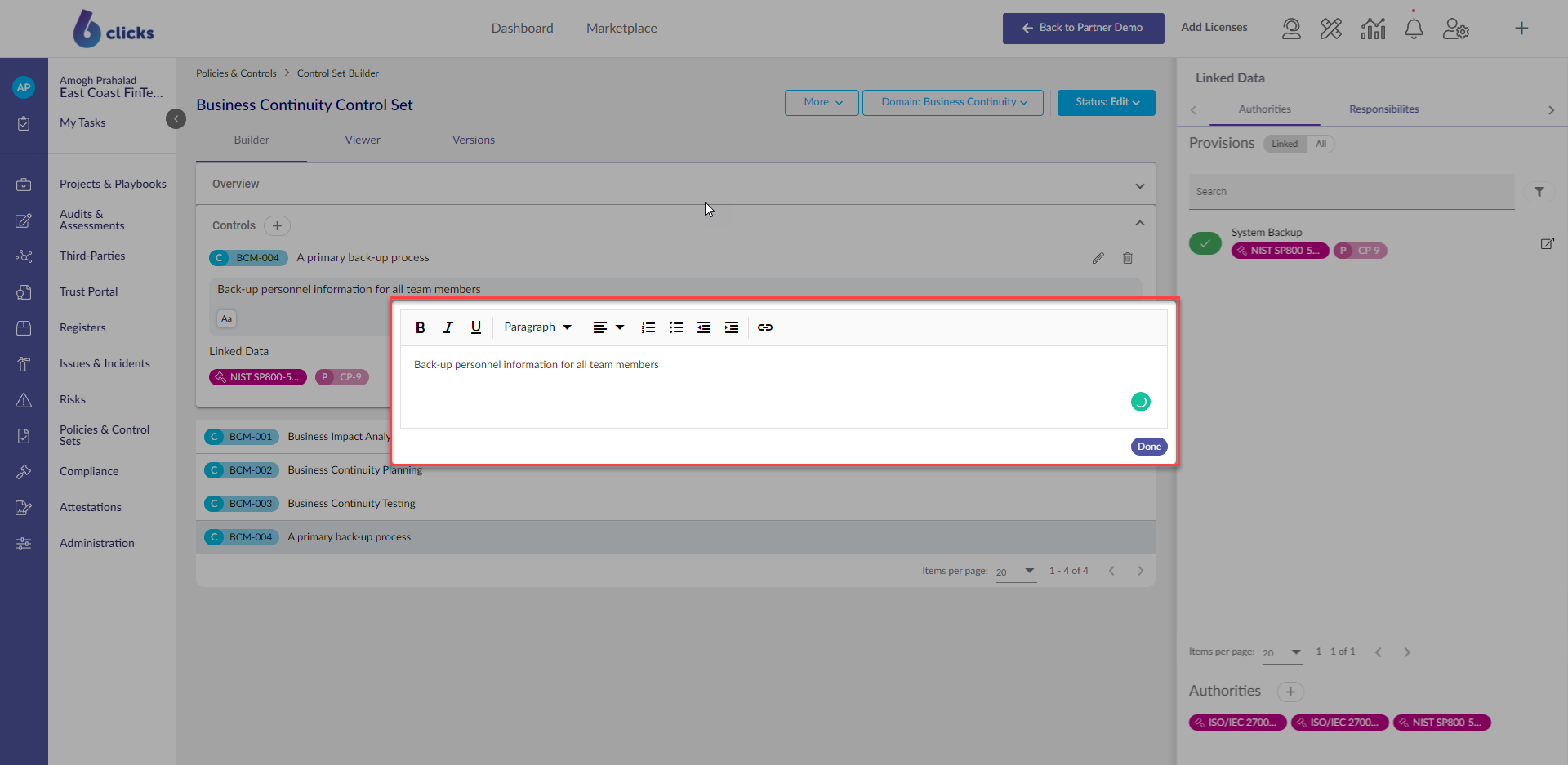 Adding Authorities
Selecting a Control will display the Lined Data side panel.
The Authorities tab (default view) displays all provisions of authorities that are added to the Control Set.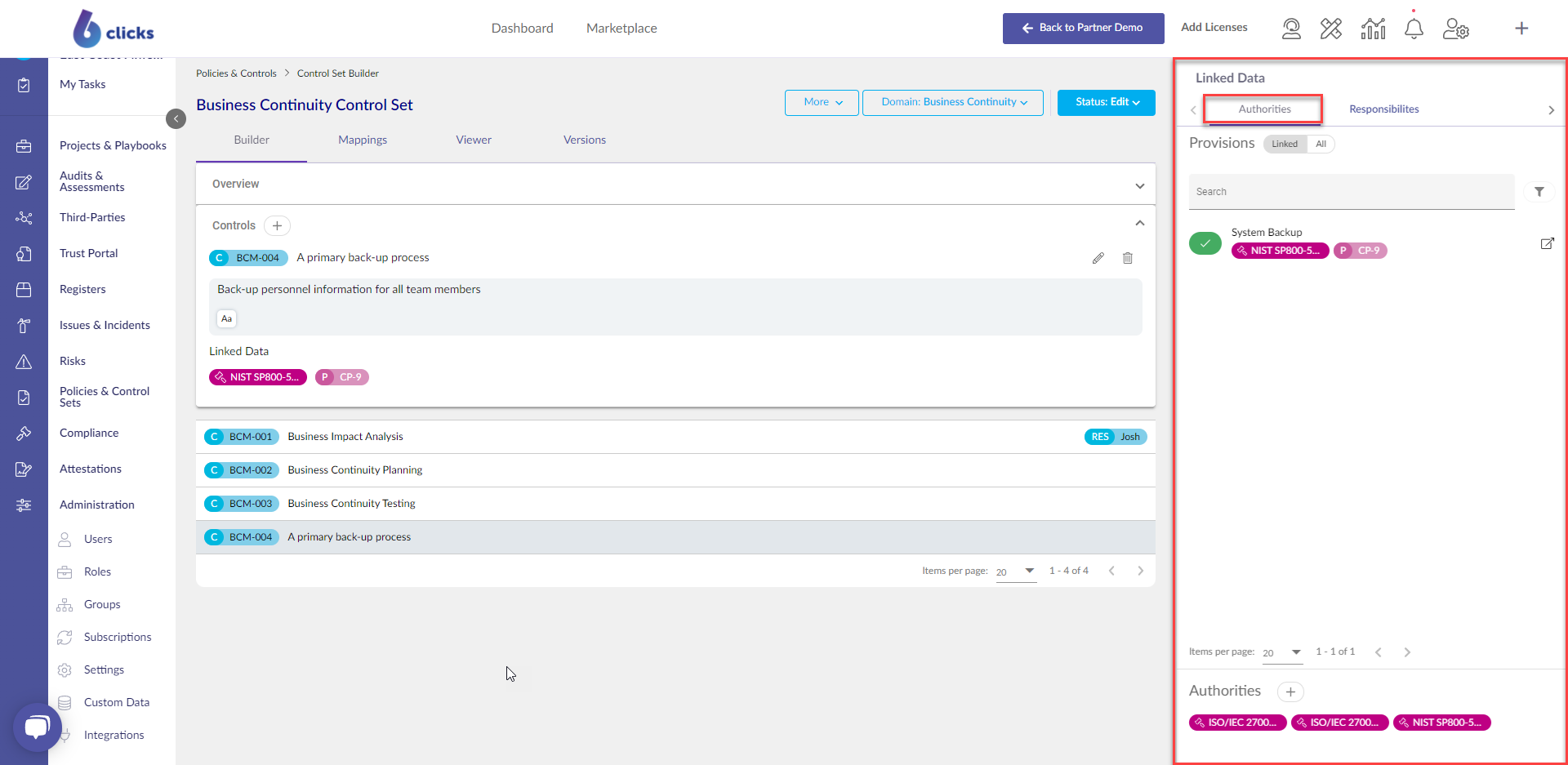 Authorities will populate all associated provisions in the above Provisions section, which can then be linked to control/s in the Control Set Builder.
To add an authority select the + button in the Authorities section.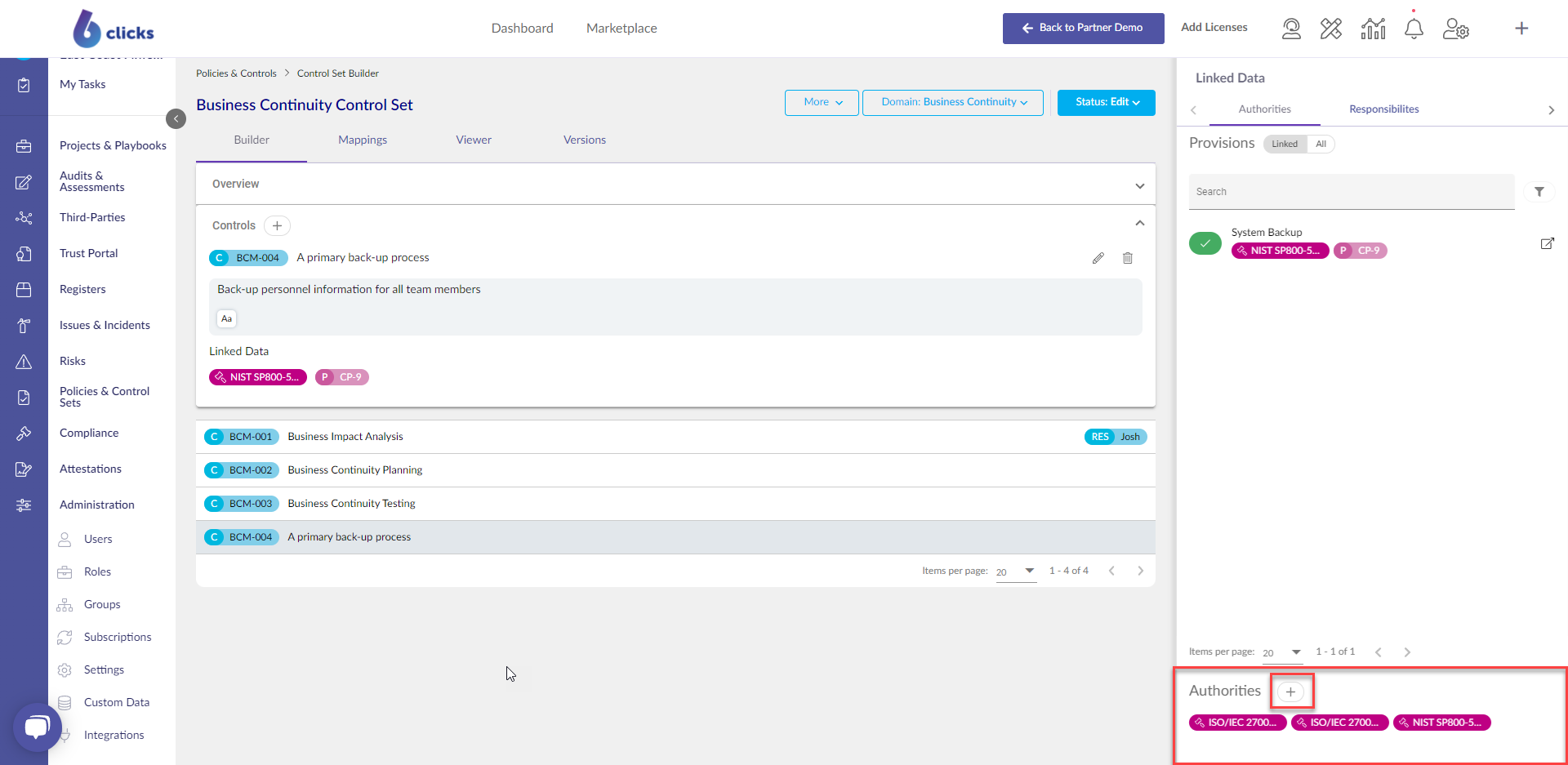 From the Add Authority modal, select the relevant authority from the drop-down list, then click the Add Authority button.
Note - Authorities that have been previously downloaded from the Content Library will appear in the dropdown list, to learn how to add authorities from the Content Library please click here.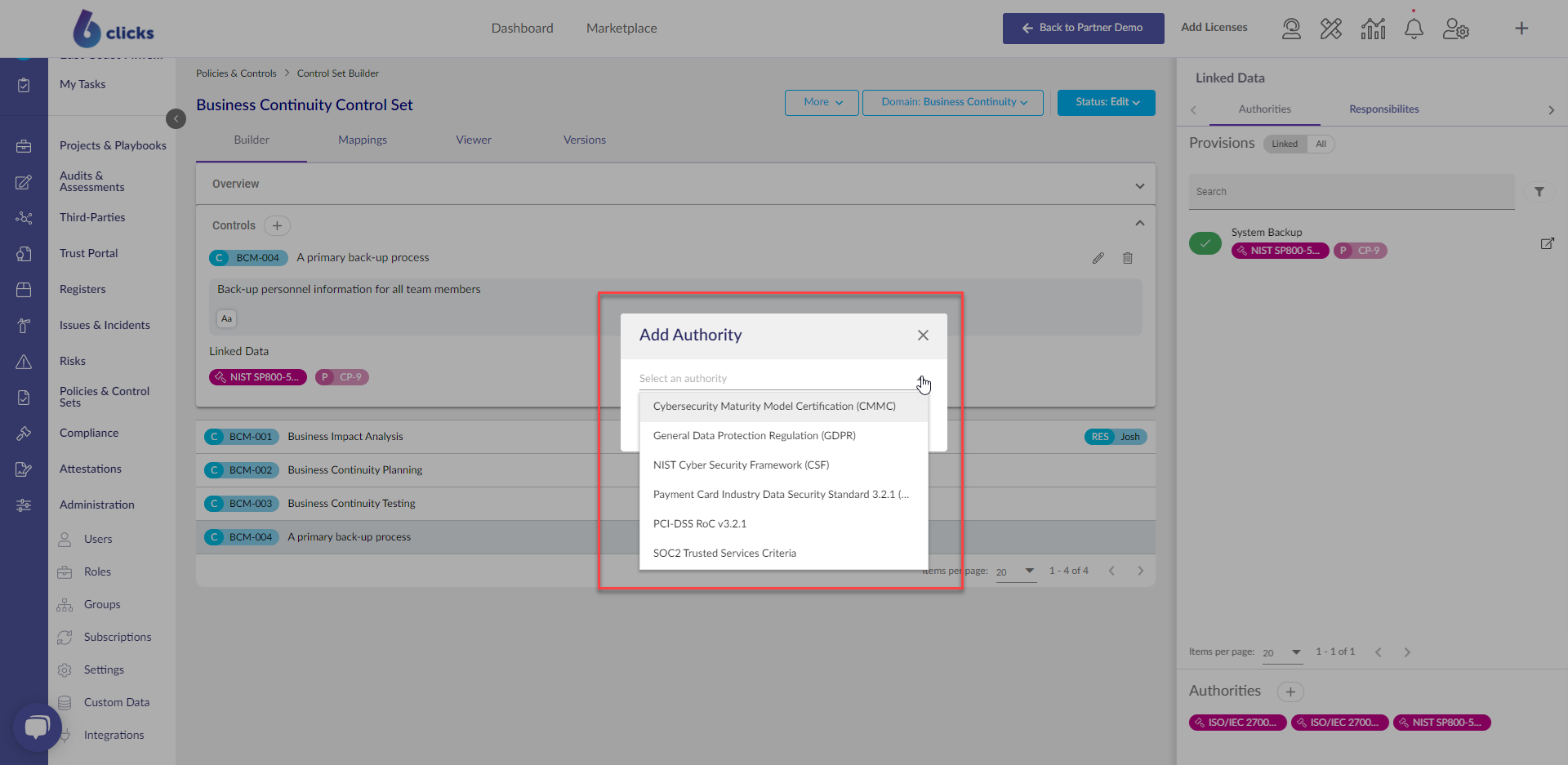 Click the Add Authority button.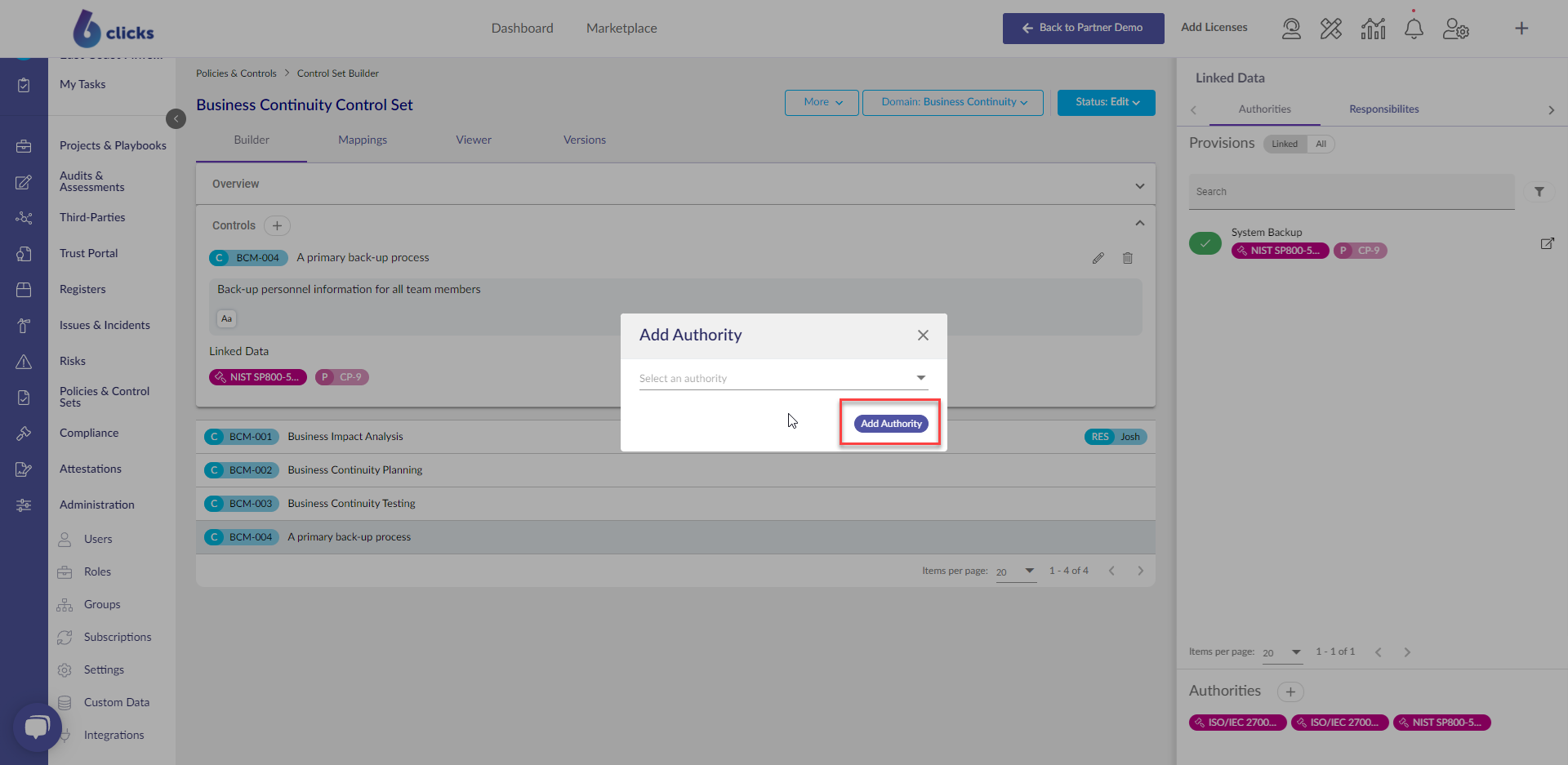 The authority has now been added to the Authorities section of the provisions side panel, and all provisions of the authority will now appear under the Authority tab > All filter.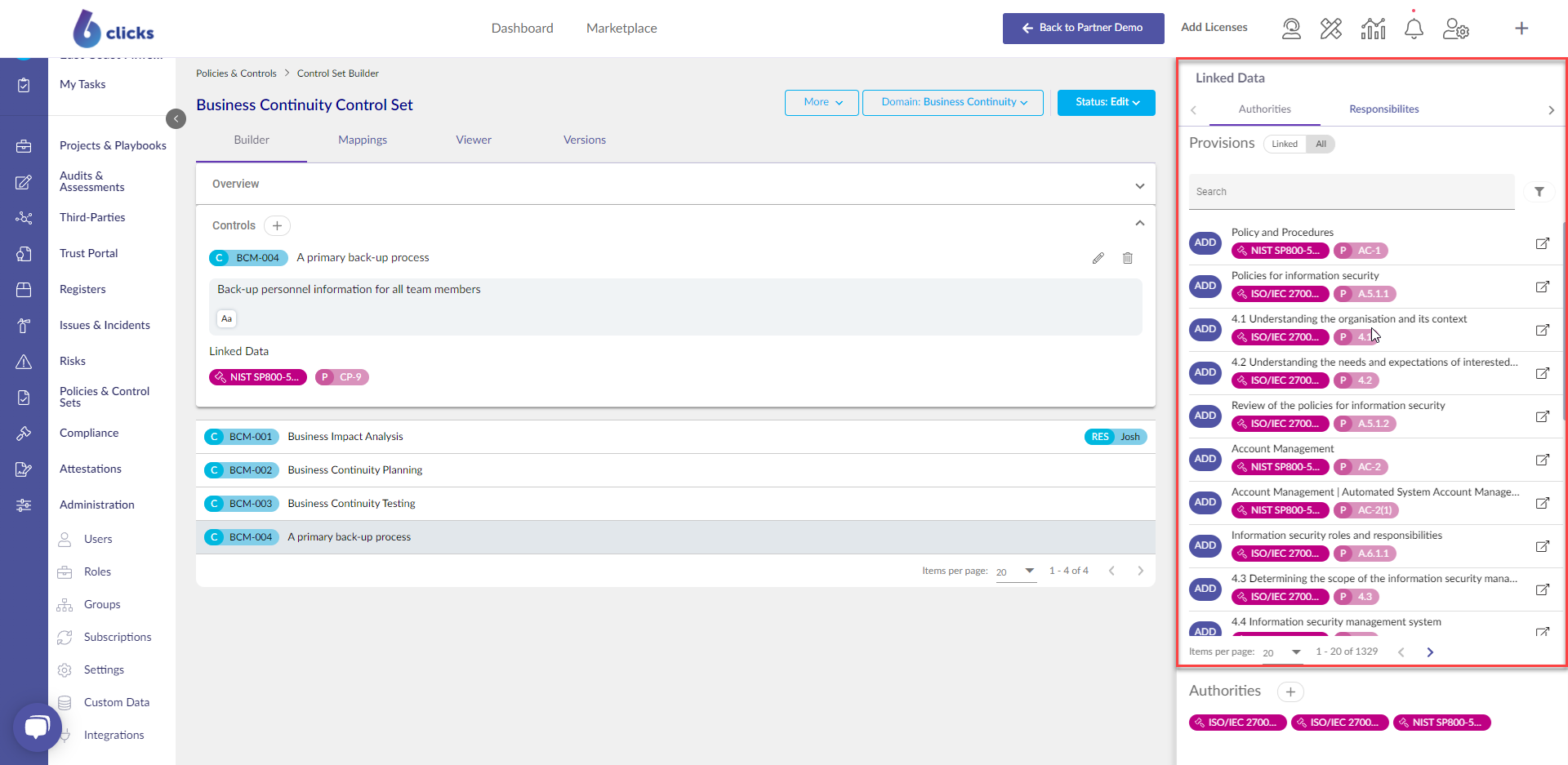 To link a provision to control, first select the control.
Locate the required provision by using the search bar, you can also filter provisions by authority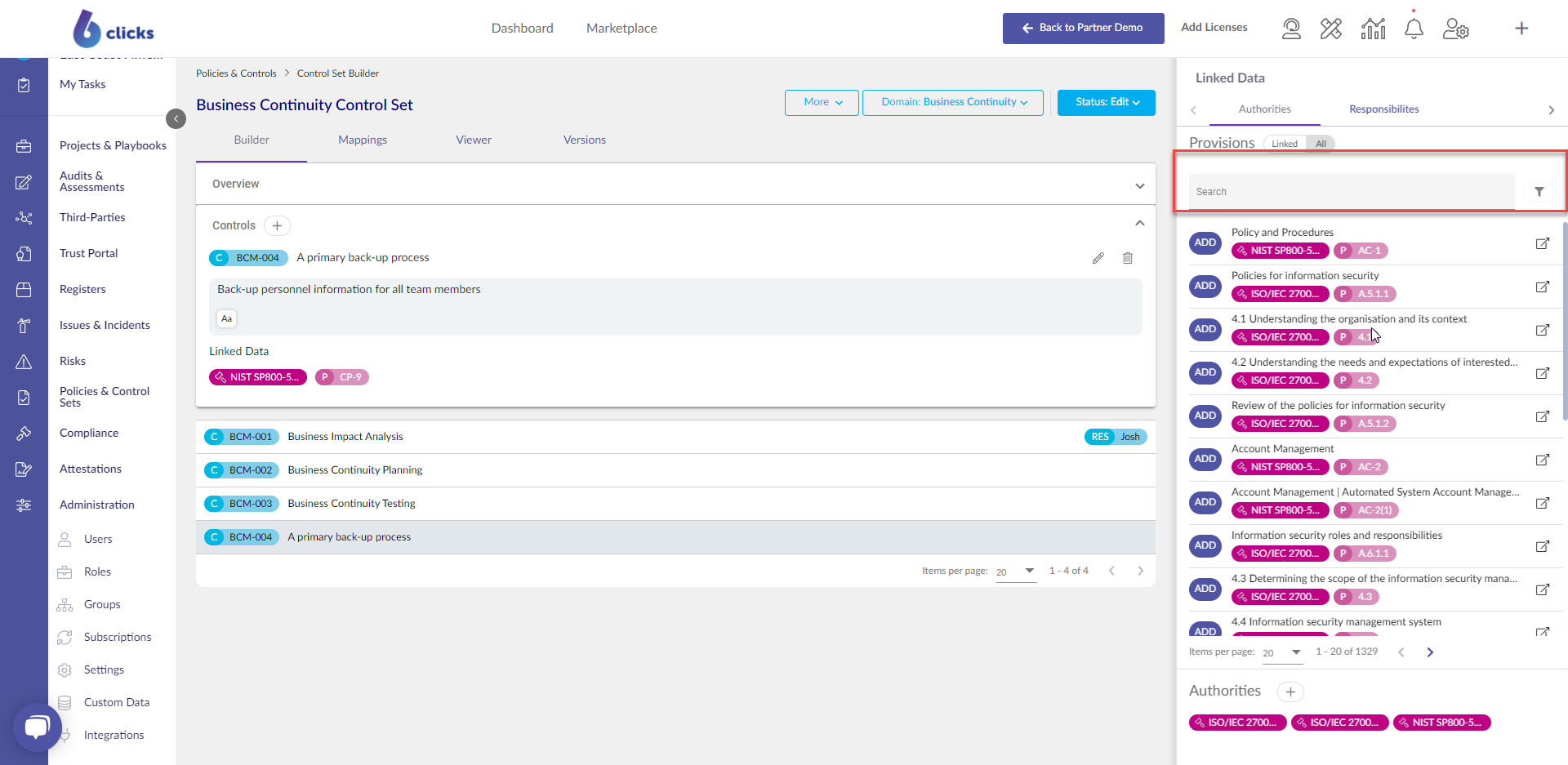 To view further details of a provision click the pop-out icon.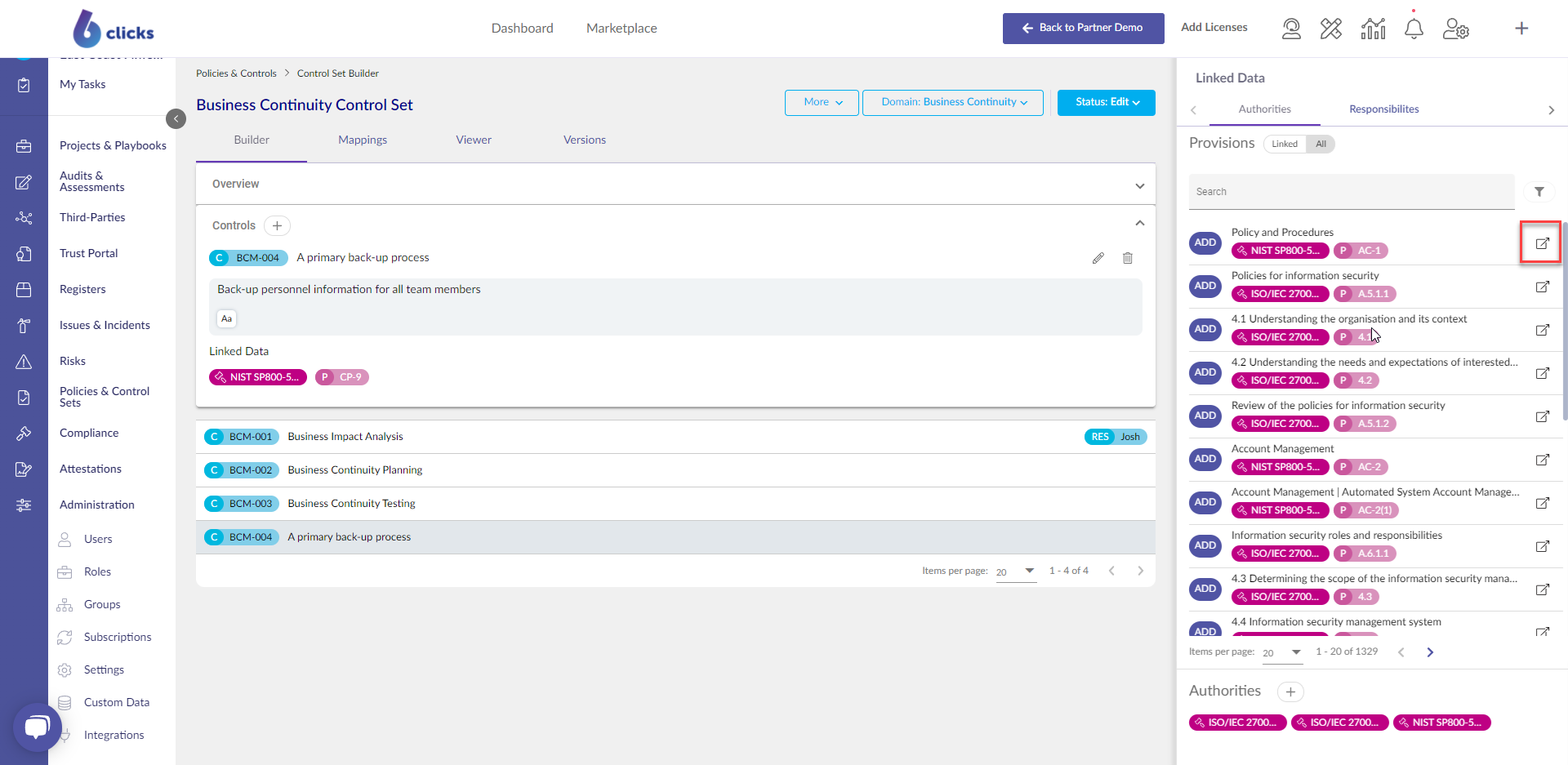 The Overview tab provides an option to link the provision to the control.
You can return to the list of provisions by clicking the back arrow next to the Provision Details header.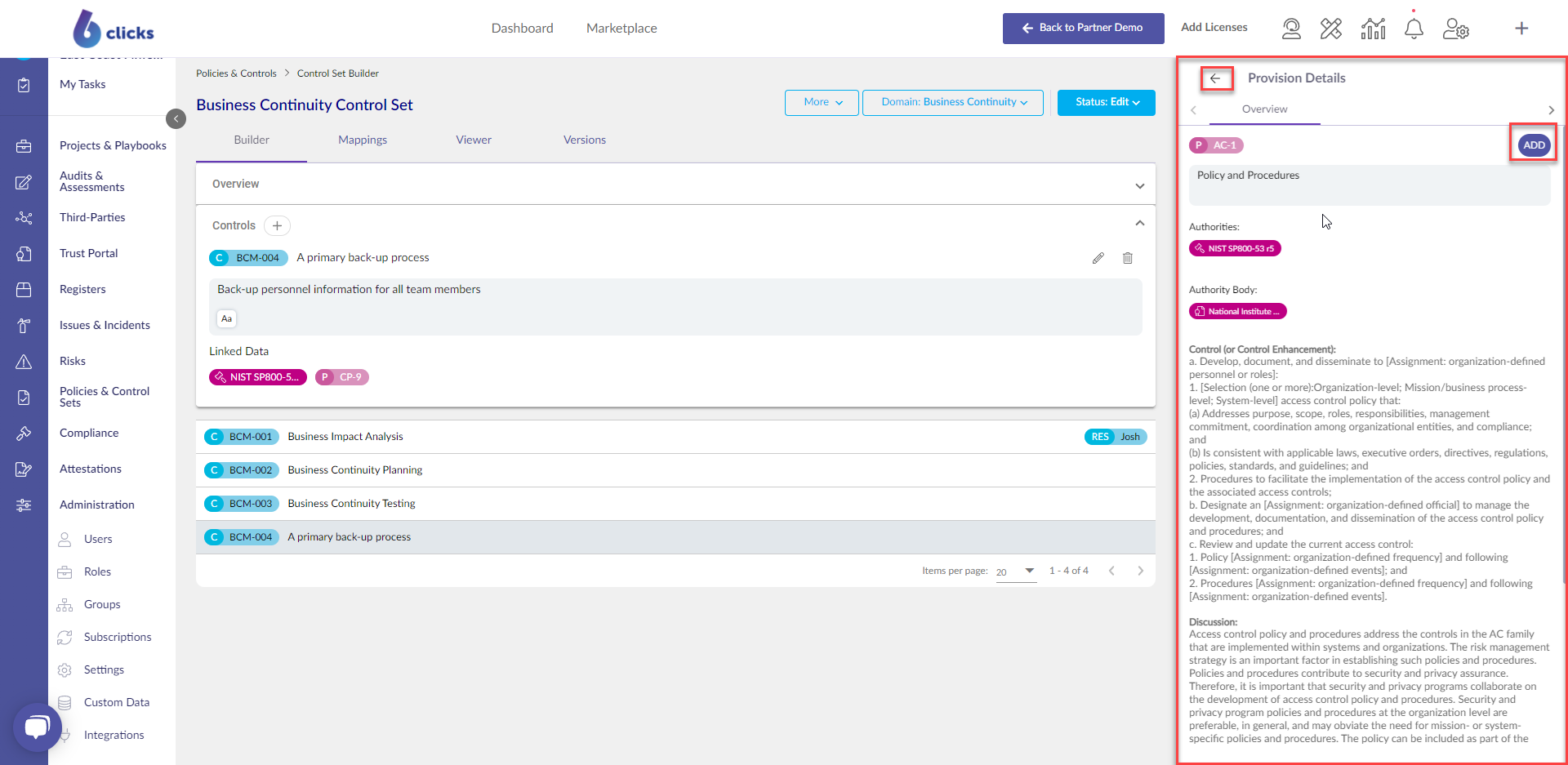 Once a provision is linked to a control, the relevant authority and Provision Id will populate in the linked data section of the control detail.
You can also add controls directly from the provision list by clicking the Add button.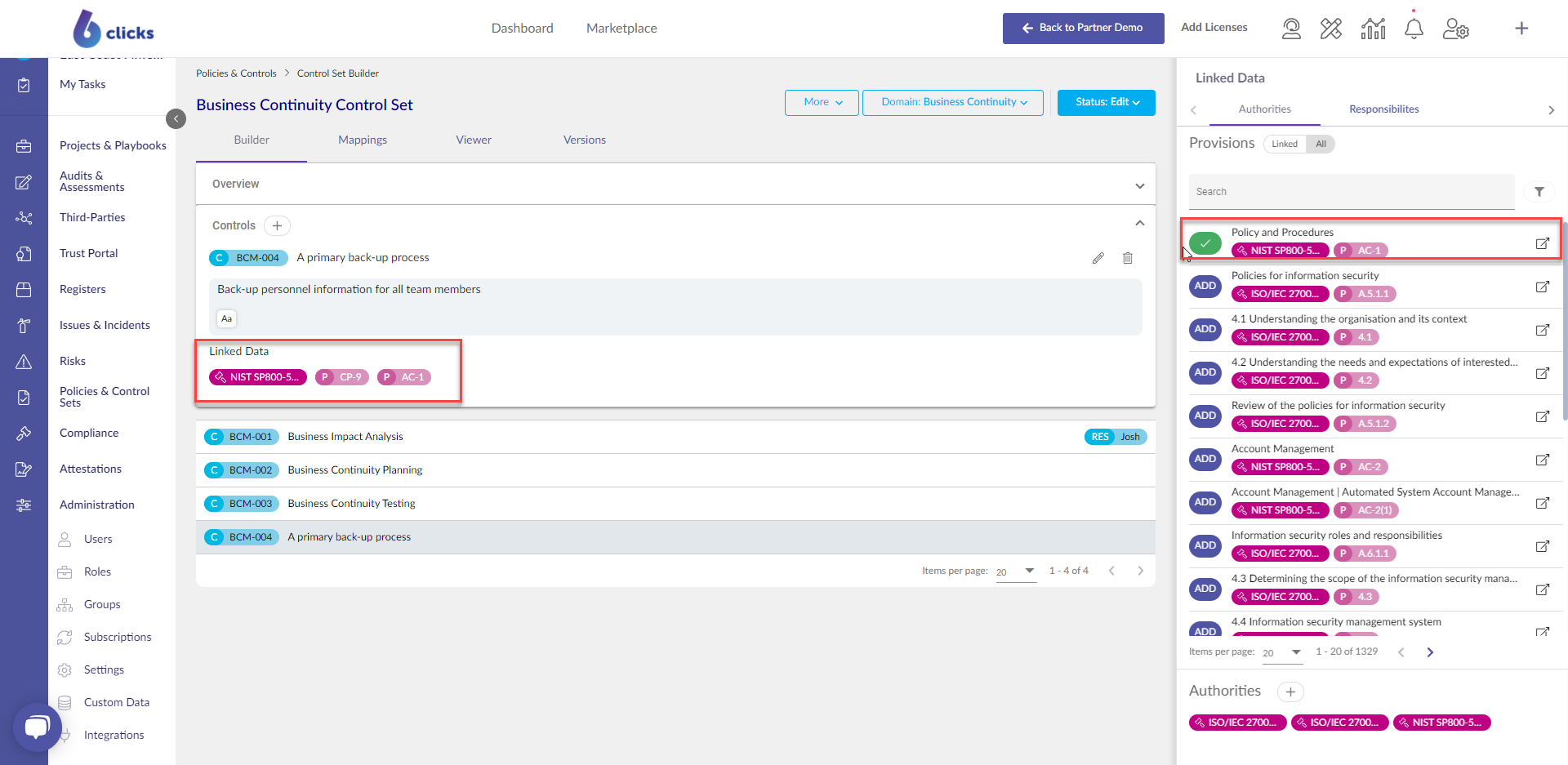 Once provisions have been linked to the controls you can preview your Control Set via the Preview tab at the top of the Control Set Builder screen.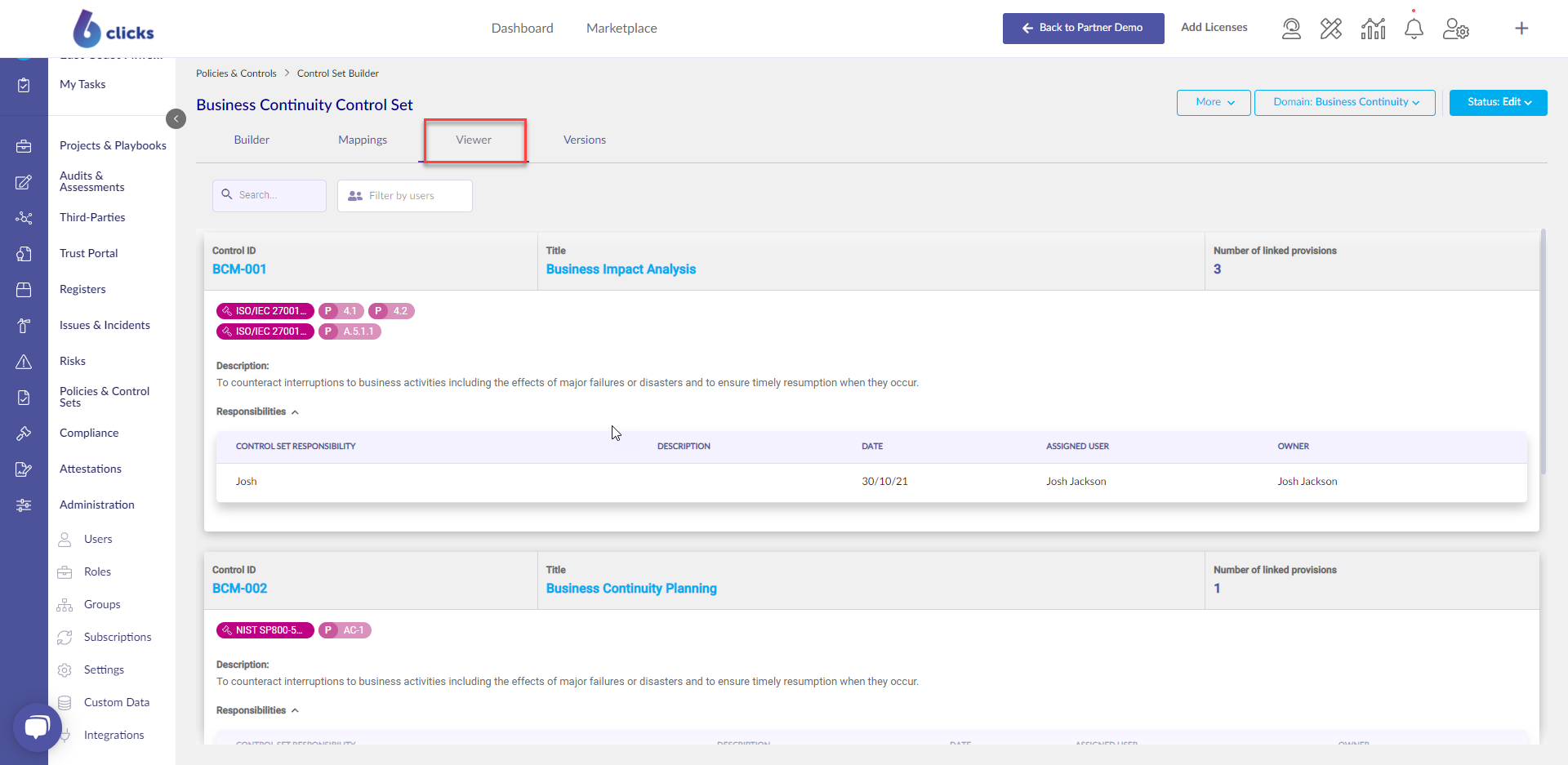 To learn how to add responsibilities, head here.