Risk Treatment Plans are Action records used to identify Treatment Plan tasks, then track and record their progress until completion.
Select Risks from the left navigation panel, then Register to access the Risk Registers screen.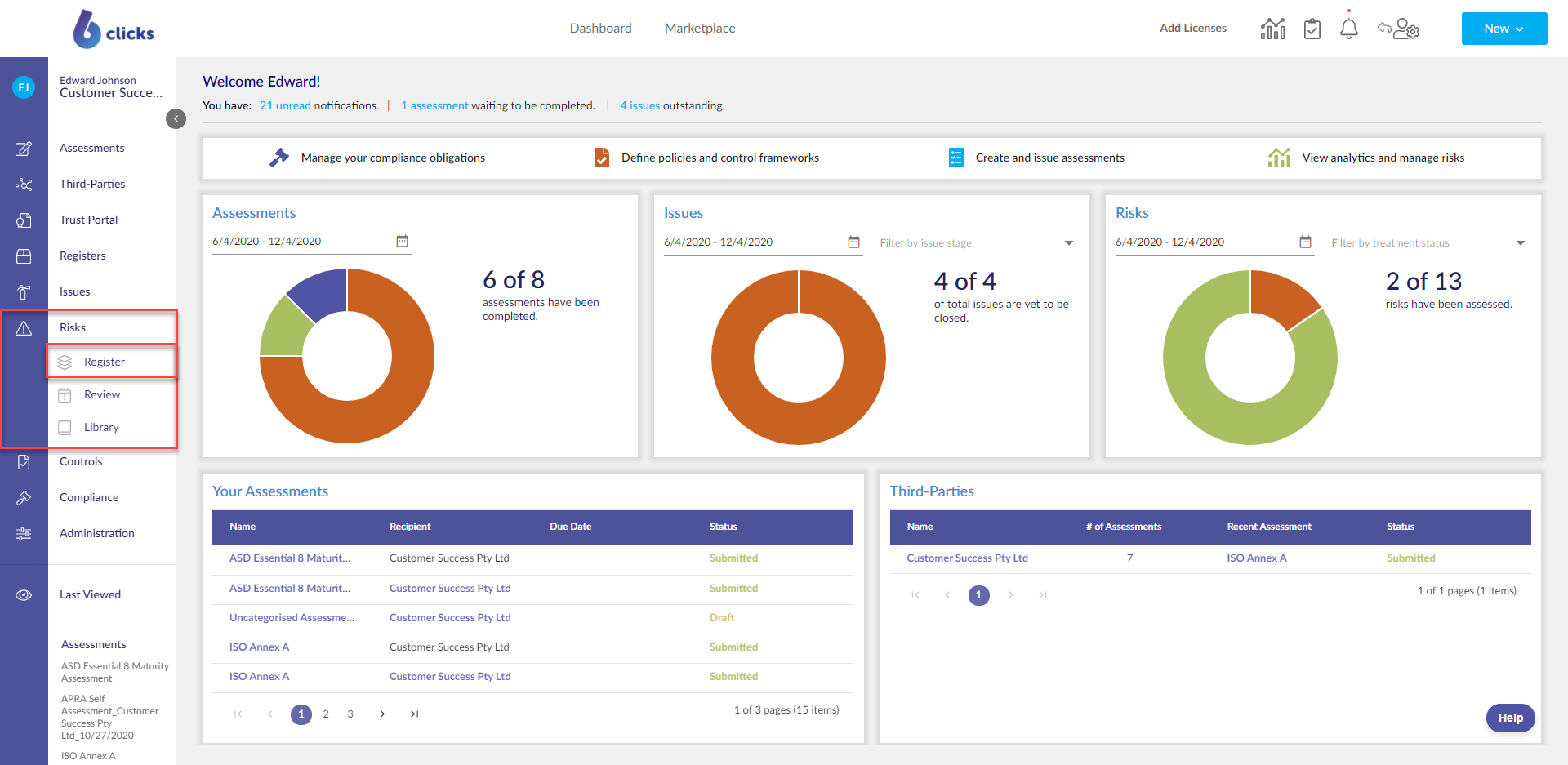 Click on the name of the Risk to open the Risk Details screen.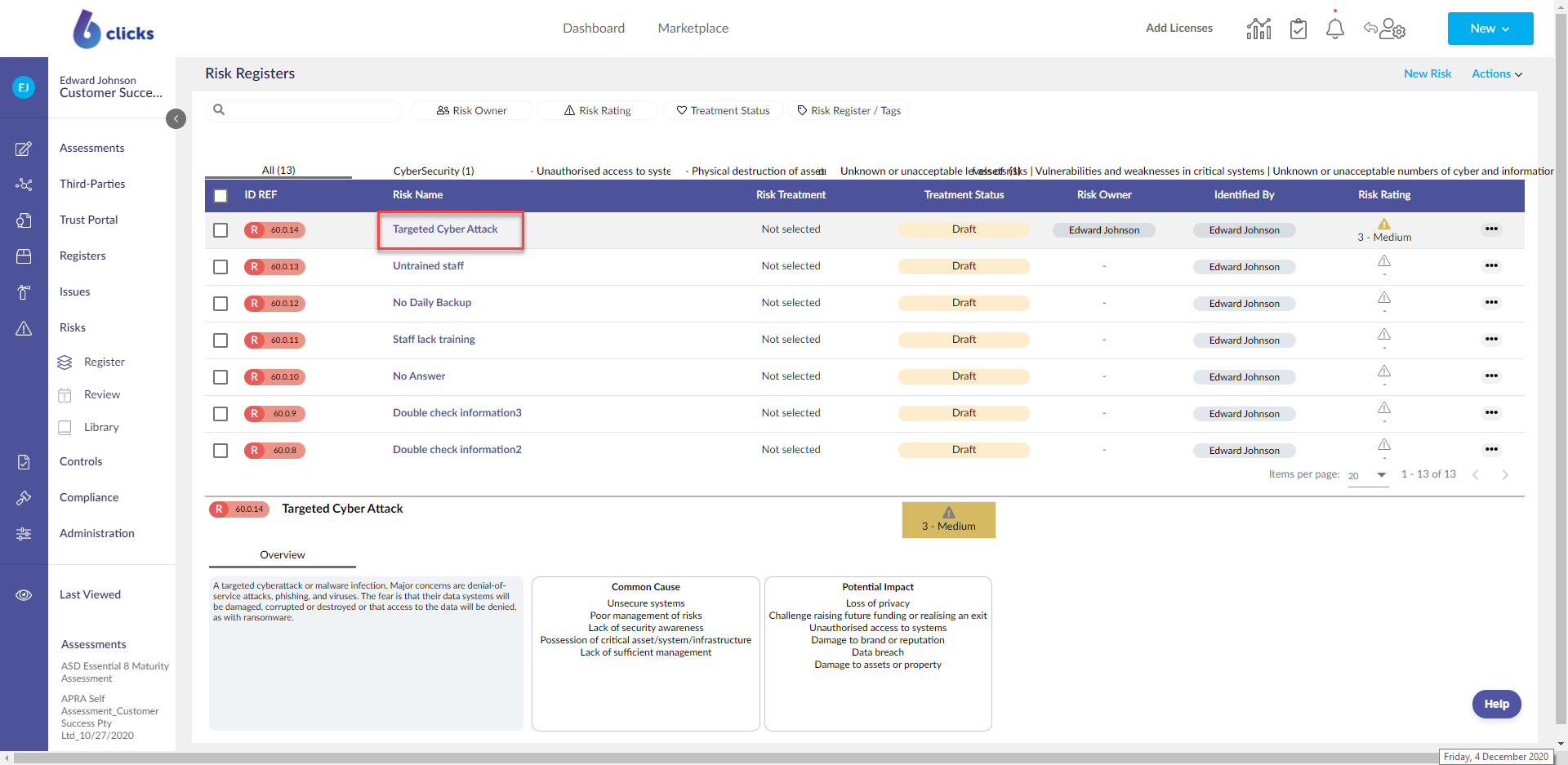 Select the Treatment Plan panel at the bottom of the Risk Details screen to expand.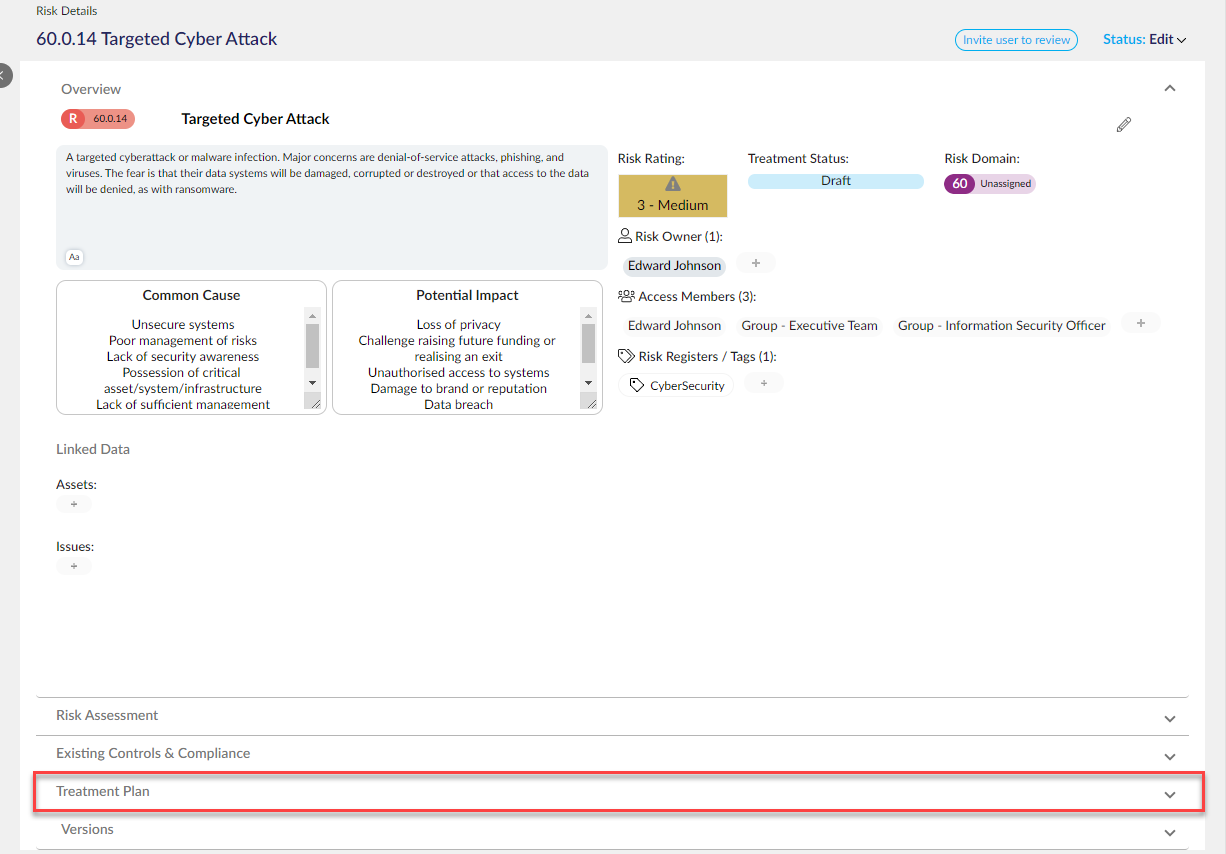 From the Treatment Plan tab in the Action panel to the right of the Risk Details screen, enter the Treatment Plan name and press enter to save.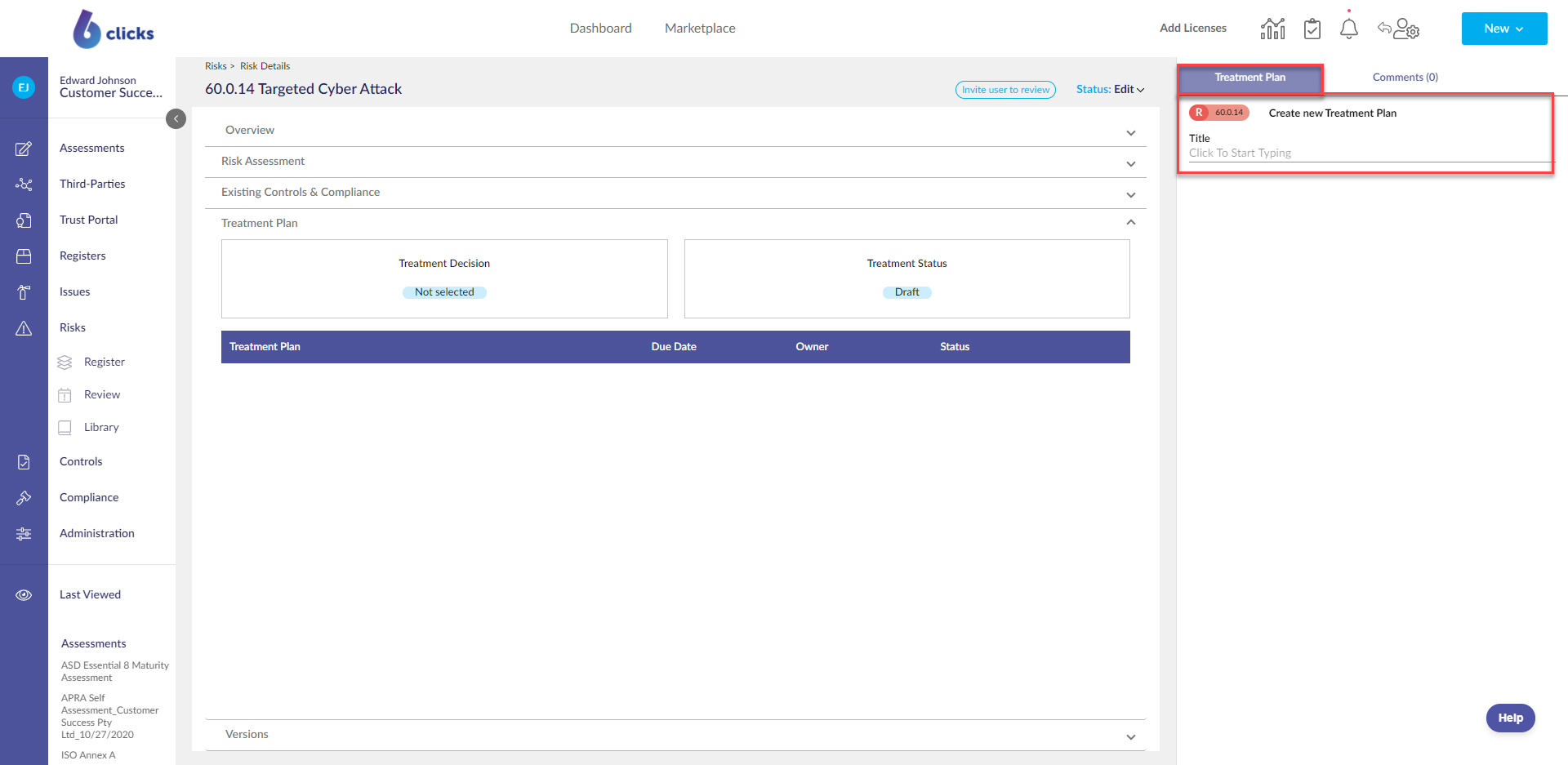 The Treatment Plan has now been generated and further detail can now be added as per the fields displayed.

Click on the icon in the description section to open a pop-up for editing, click the Done button to save.

Click on Treatment Status to view the list of options, update as required.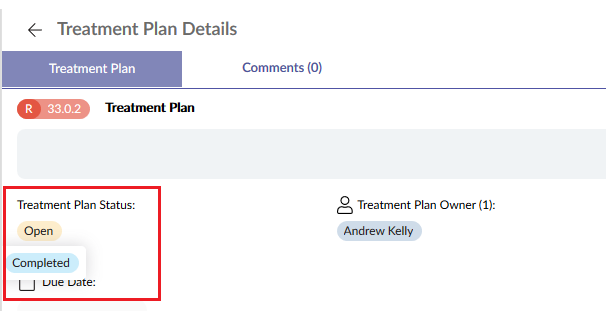 Click the + button to add Treatment Owners, search or scroll to find and select.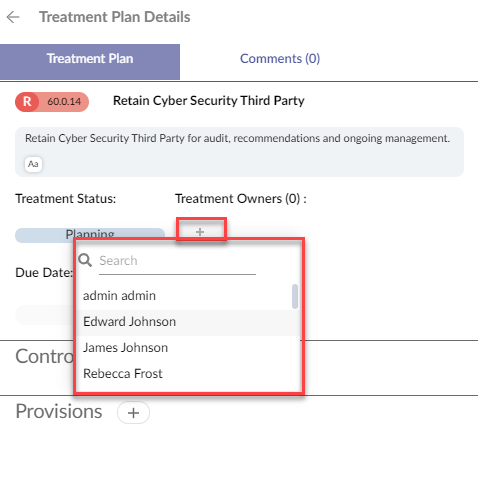 Hover over the Treatment Owner name for the remove icon to appear, click to delete.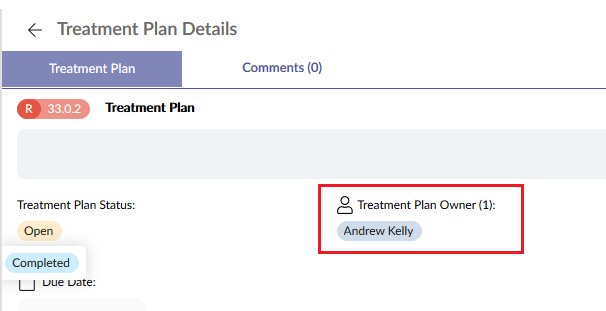 Information entered in the Treatment Plan Tab is displayed to the left in the Treatment Plan screen as a list view

Select the dots icon for the delete option to appear, click to remove the Treatment Plan.

Add Controls by clicking the + button in the Action panel to access the Controls and Authorities tabs.

From the Controls tab search for a pre-existing control or click the + button at the bottom of the screen to download a Control Set.
Select from the dropdown list from the Add Control Set modal and click the Add Control Set button.
Multiple Control Sets can be added by repeating the process.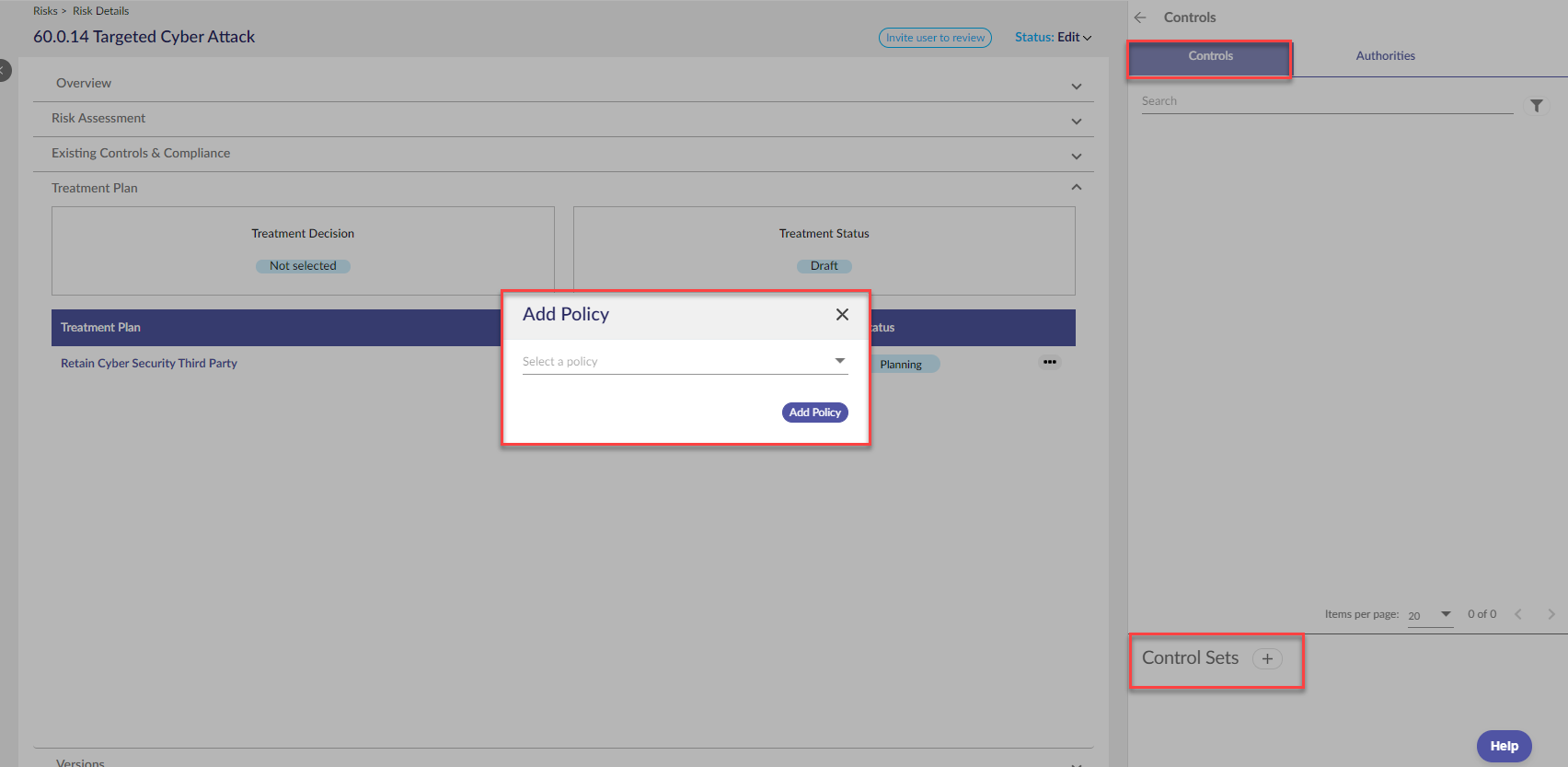 The individual Controls will populate under the Controls tab, where you can search Controls and also filter by Control Set.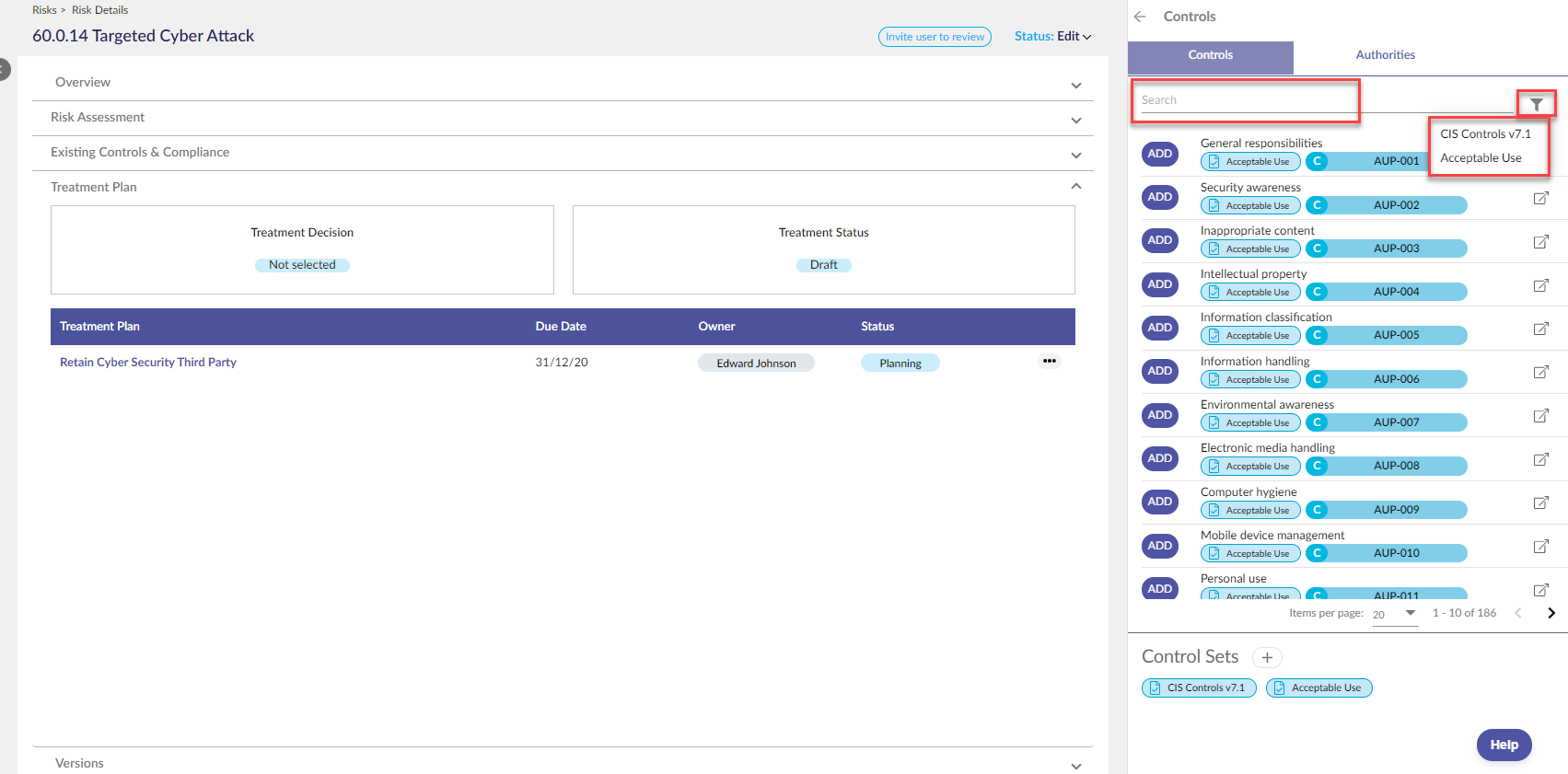 Click the pop-out icon to open the Control Details section.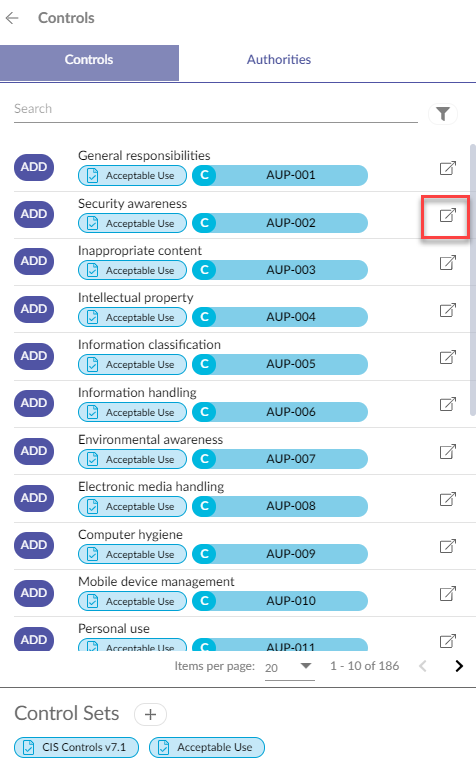 The overview tab displays further detail.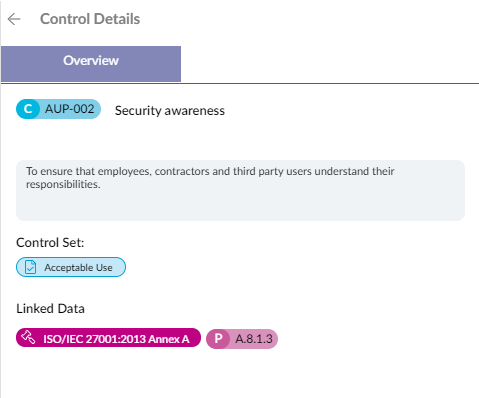 To add Controls to a Treatment Plan click on the ADD button to the left of the required Controls, the purple add icon updates to the green tick icon to confirm the successful addition of a Control.
To add Provisions follow the same process as above, starting from the Authorities tab in the action panel, click the + button to add Authority.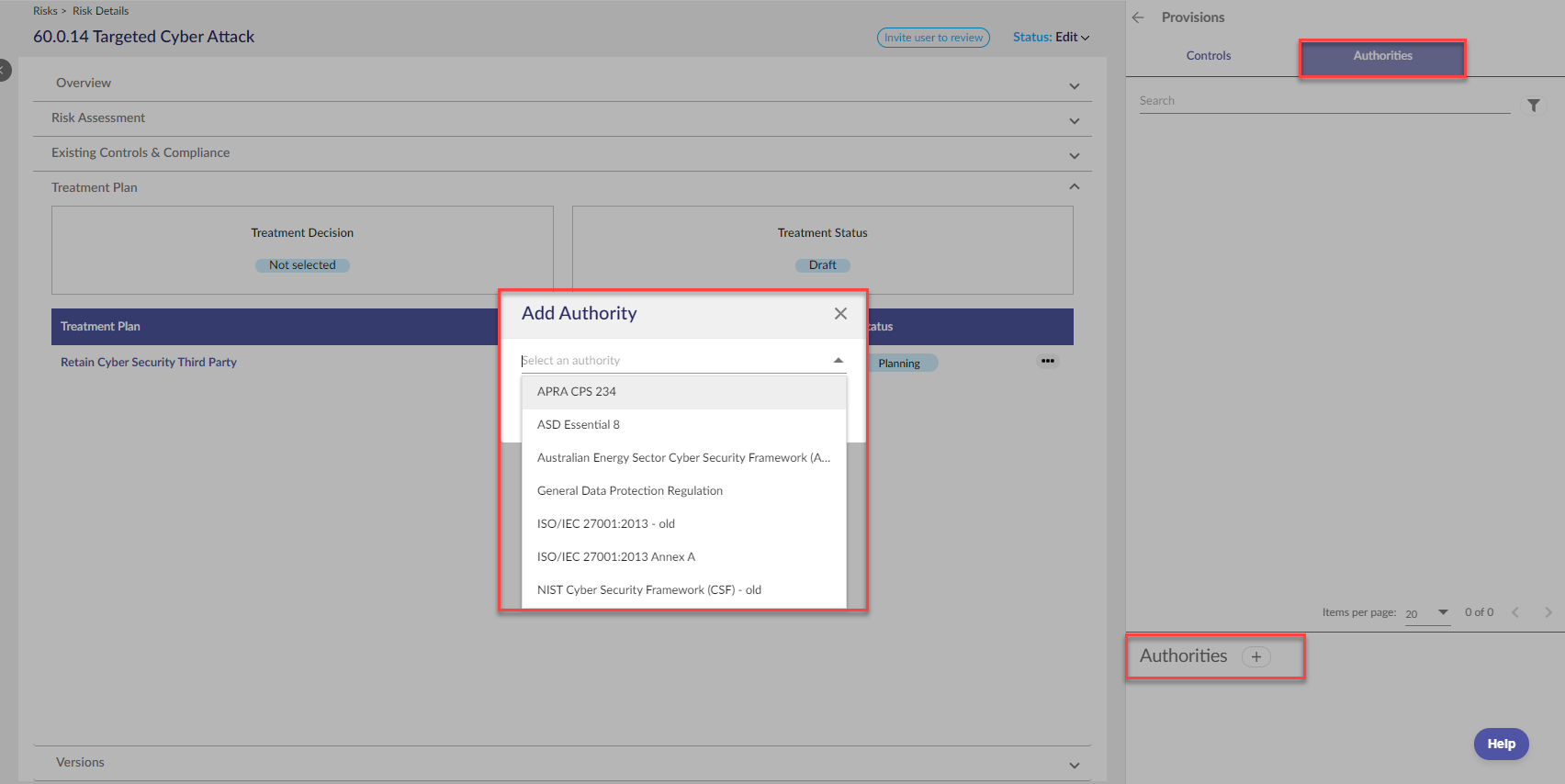 The Provisions are populated in the action panel and have the same functions as when adding Controls.
Search and filter the Provisions within the Authorities added, click the ADD/Tick button to link each Provision to the Treatment Plan.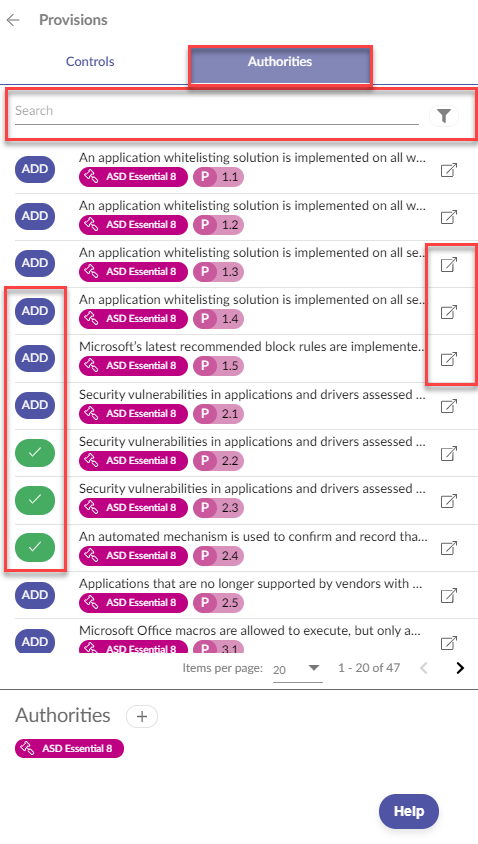 Click the pop-out icon to access Provision Overview for further detail.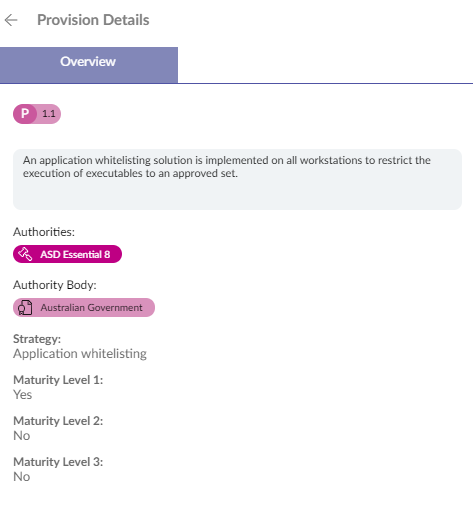 Learn more about Risk Management, Task Management, Risk Reporting, and Authorities.