Tasks functionality centralises all actionable items created within 6clicks to enhance visibility, editability and reporting across each module that generates an action within its individual workflow, providing users even more efficiencies.
Tasks
Now you can sort and filter all Risk Treatment Plans, Issue Actions and Control Responsibility's by Owner, Due Date, Task Type, Status and more from a standard to-do list type Table View, as well as a time management friendly Calendar View.
Click in, action, update and watch your to-do list disappear and your days become clear!
Tasks Overview
Select the Tasks icon at the top of the left-hand menu to navigate to the tasks screen.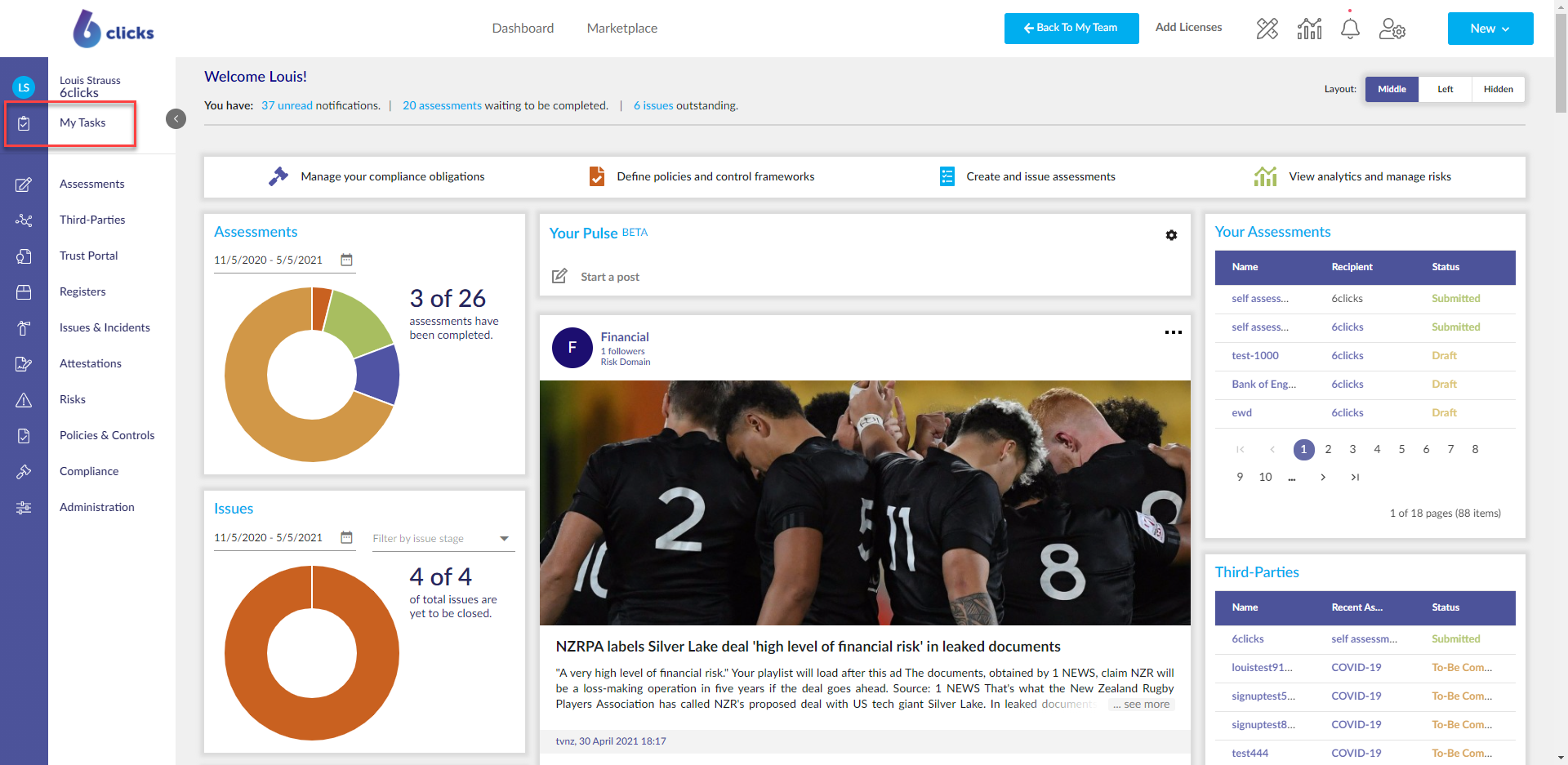 The top menu panel provides quick access icons and links to centralised functions so with just one click you have instant access from anywhere in the application.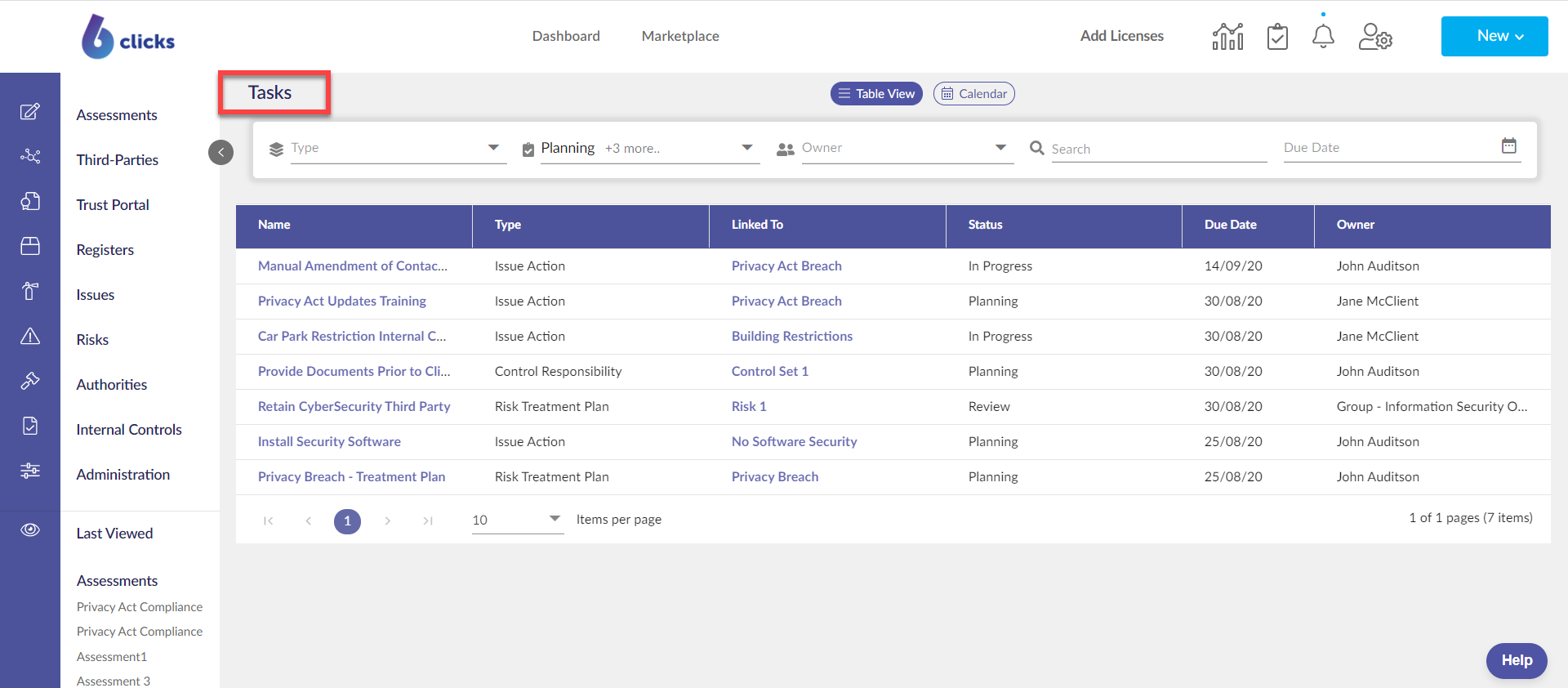 The Tasks screen provides the most important elements of task management at a glance by displaying a preview of each action modal that requires progression, all organised by column headings highlighting key information.

You can filter through your task by type: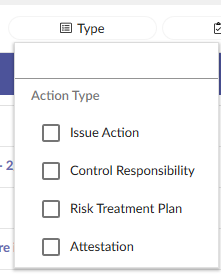 If the task is open or complete: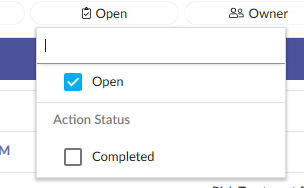 Filter by the owners: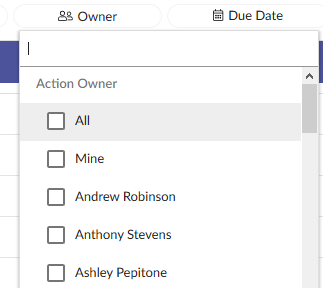 Also, filter by the due date: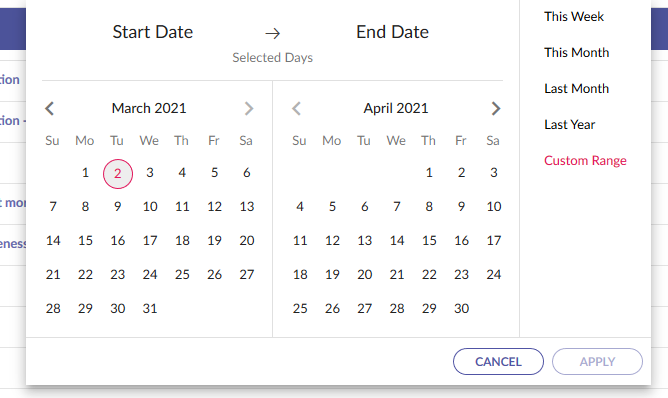 Action Tasks
Each type of tasks has a unique way of being actioned, follow these links to find out how: