Custom Registers
Create custom registers for events or items, like breaches, gifts or conflicts of interest.
Create a Register
Select Registers from the left navigation panel.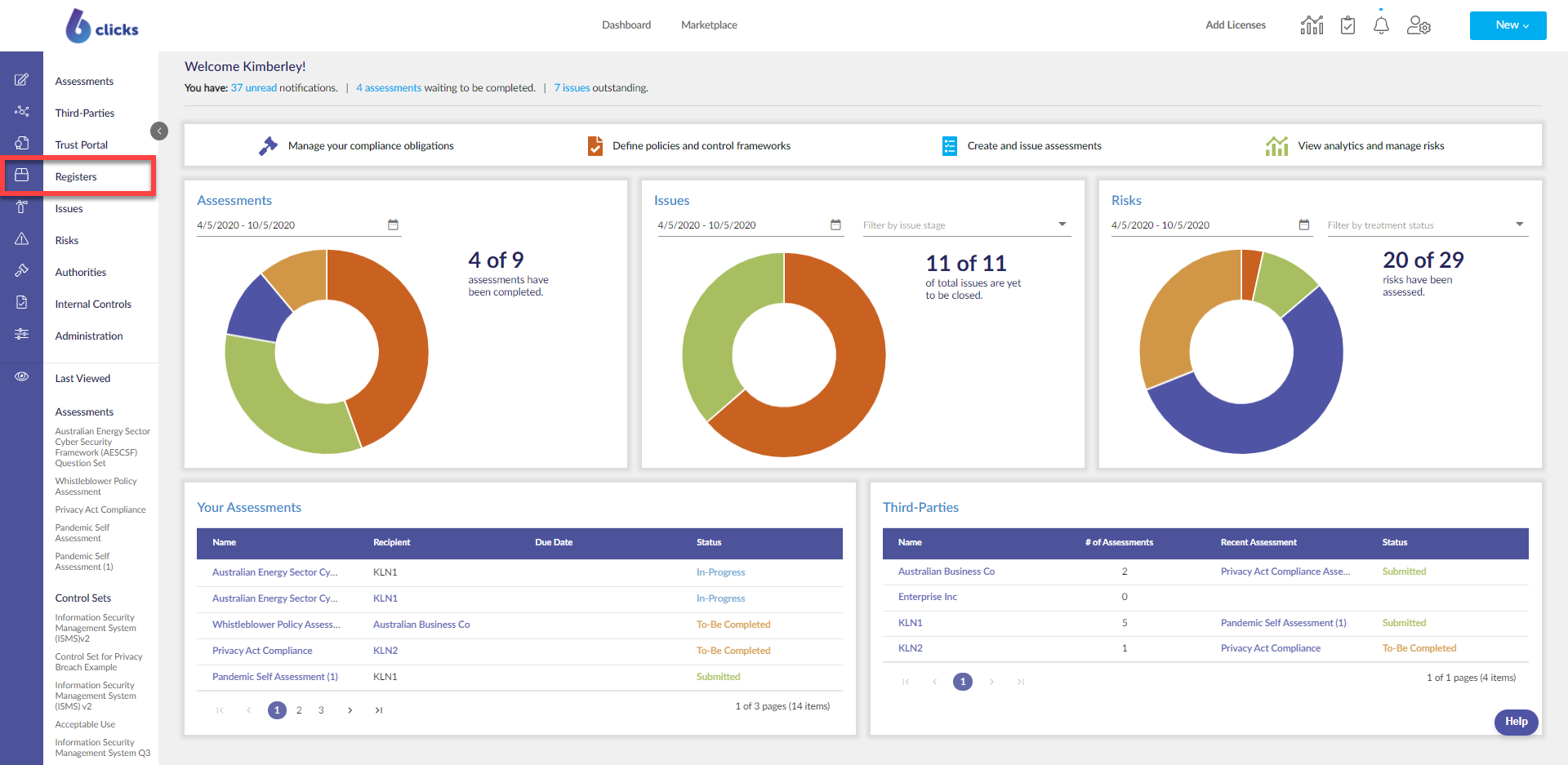 From the Registers screen, select New Register at the top right of the screen.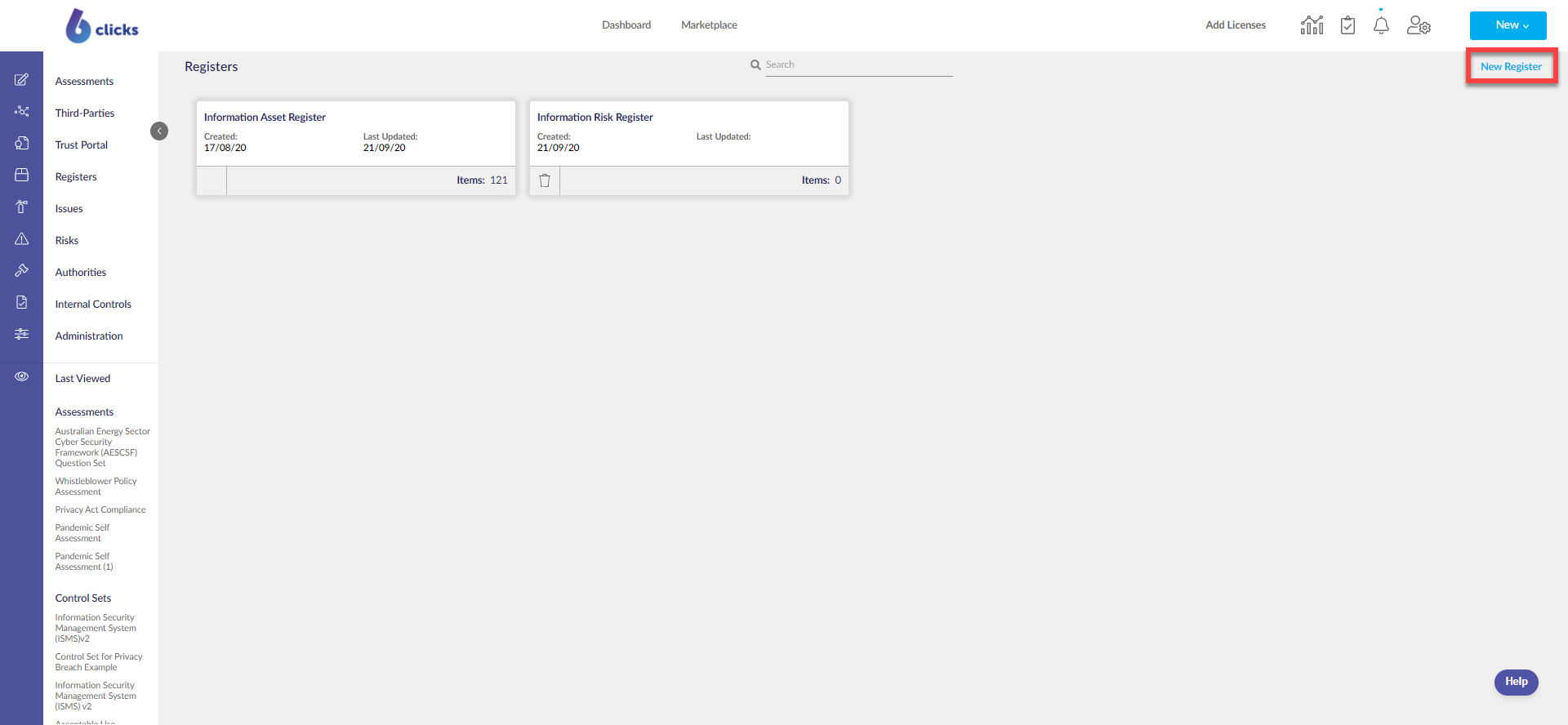 Enter Register Name then select the Create Register button.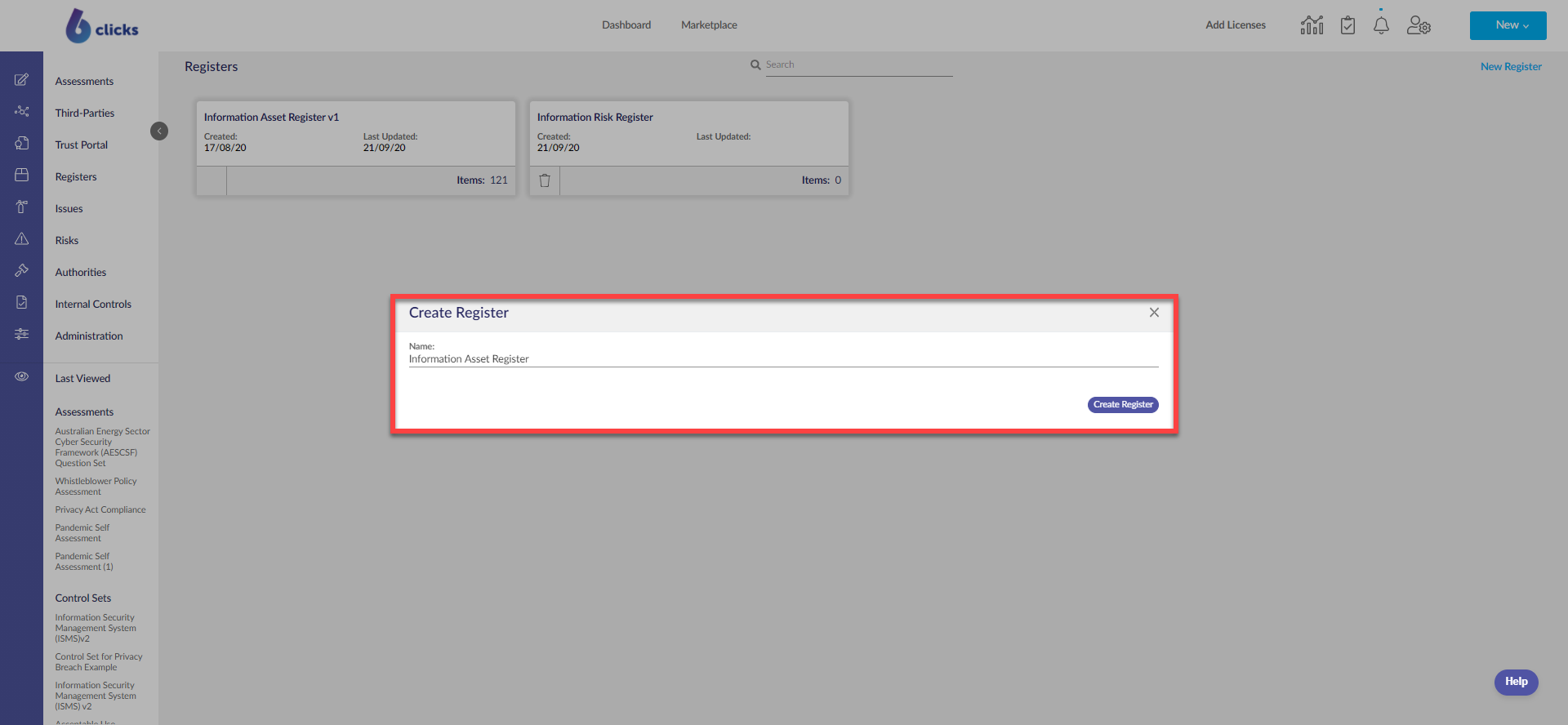 The Register has now been created and Assets can be added.

Register Details Screen
Once created, the Register Details screen will open, here you can add a new item manually using the New button.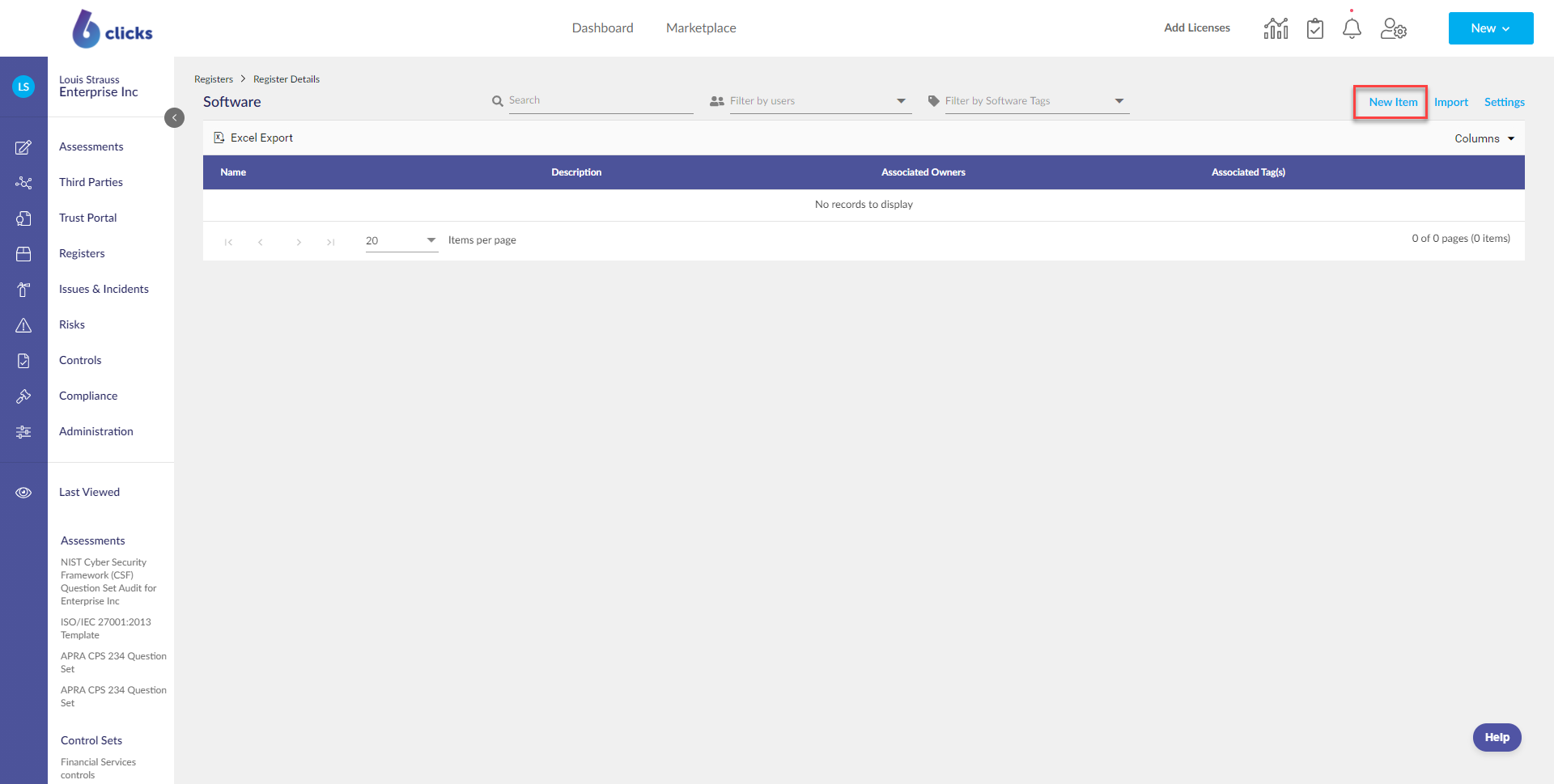 You can also create a new register item from the New dropdown list.
Alternatively, you can bulk Import Register Items to a Register.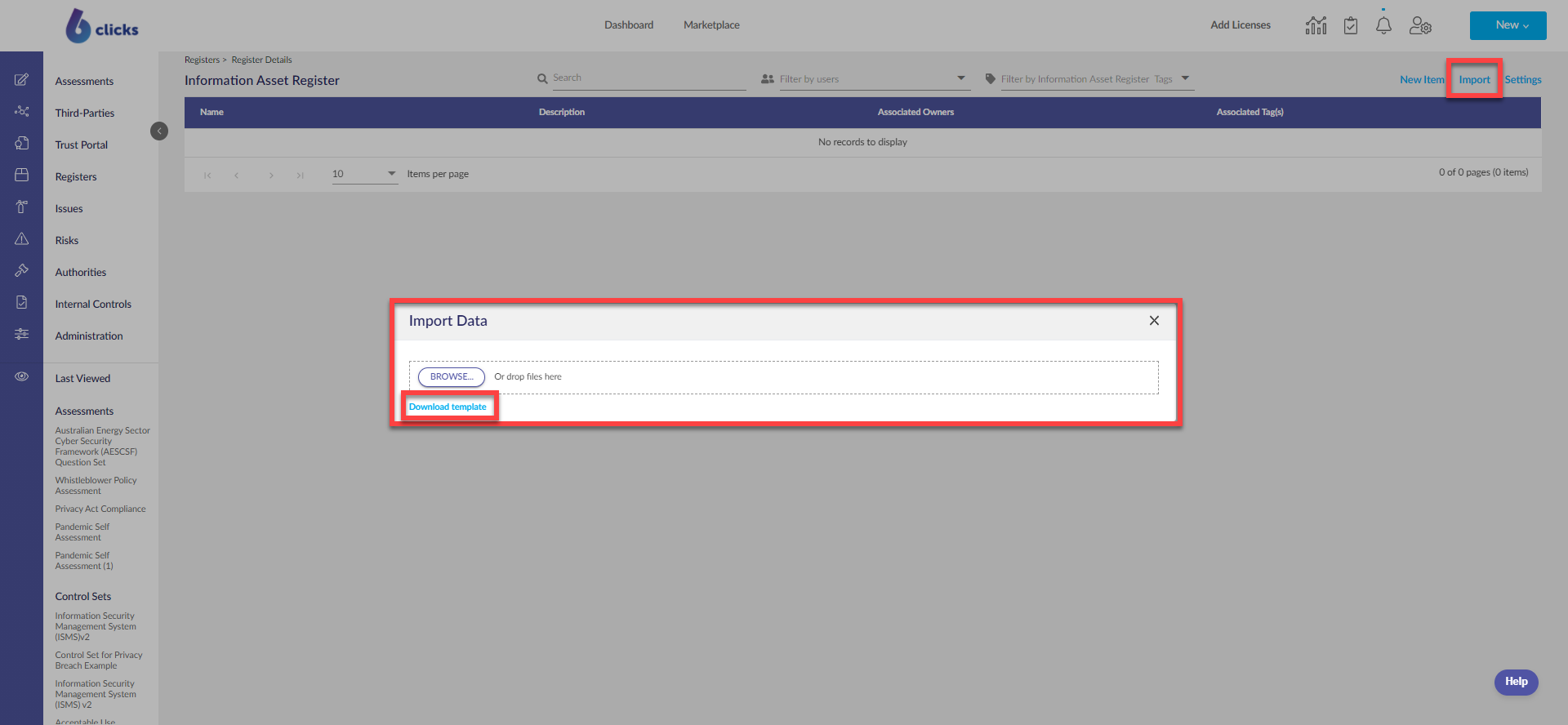 A new Register Item will display the name, description, owner and tags fields, you can also upload documents to a Register Item.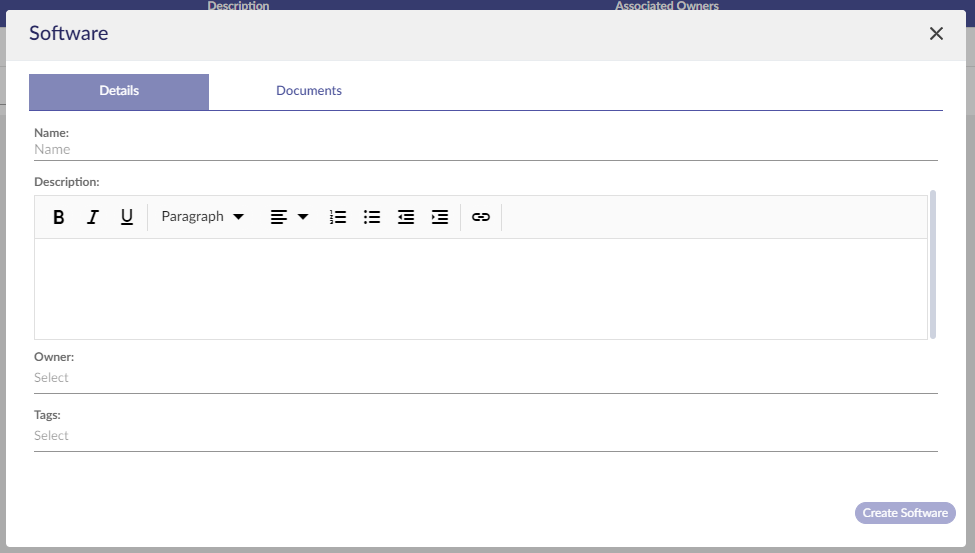 Add the relevant details and documents, then click Create Item.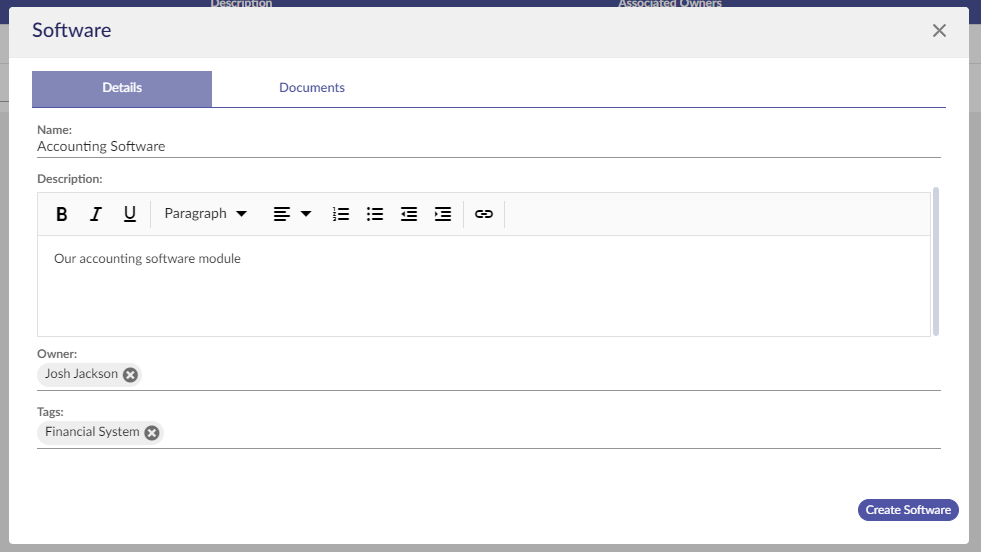 The Register Item will be added to the Register table.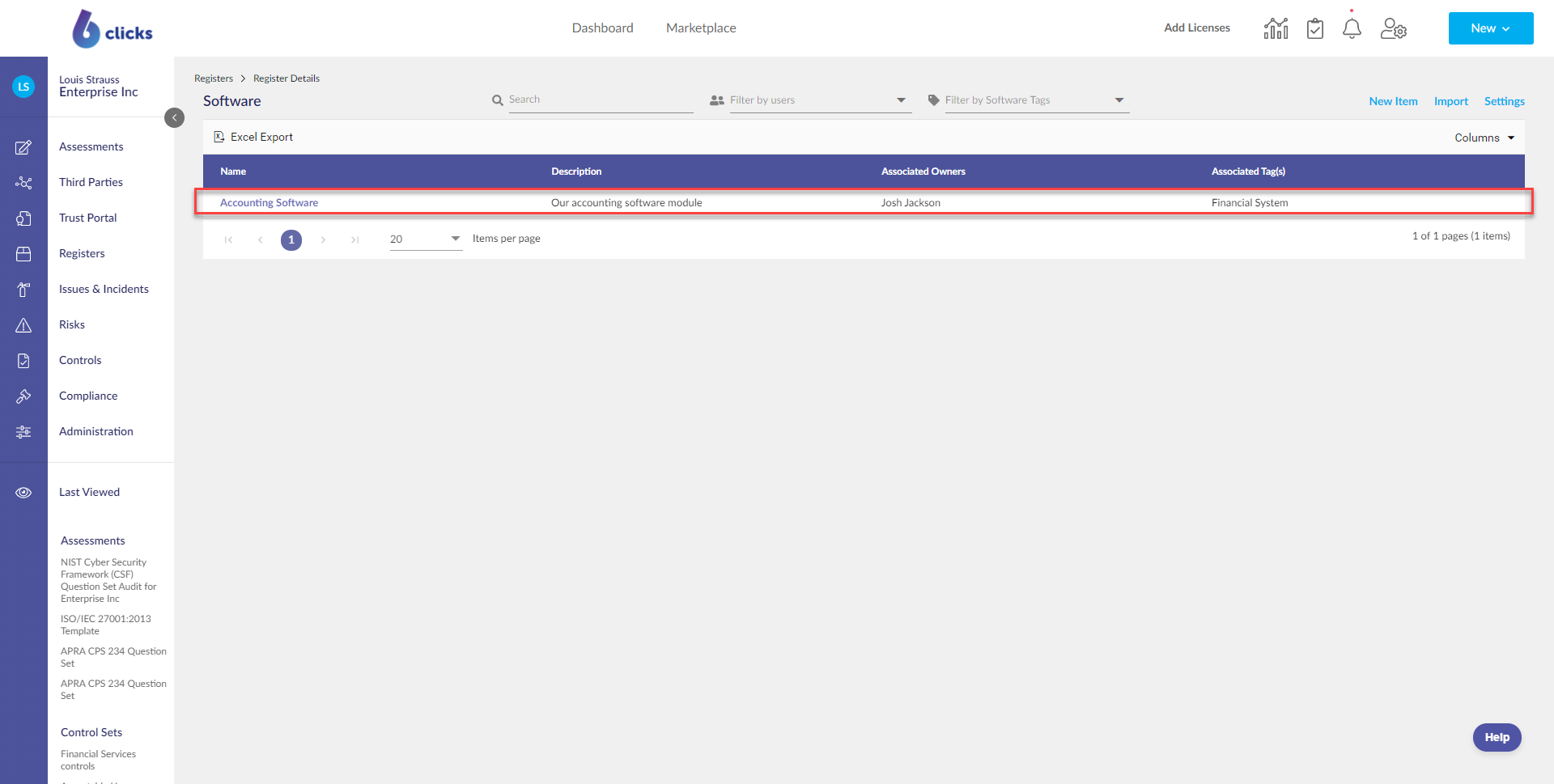 For more information on creating Register Items, head here.
You can download the Register Items to CSV, as well as select which columns are displayed.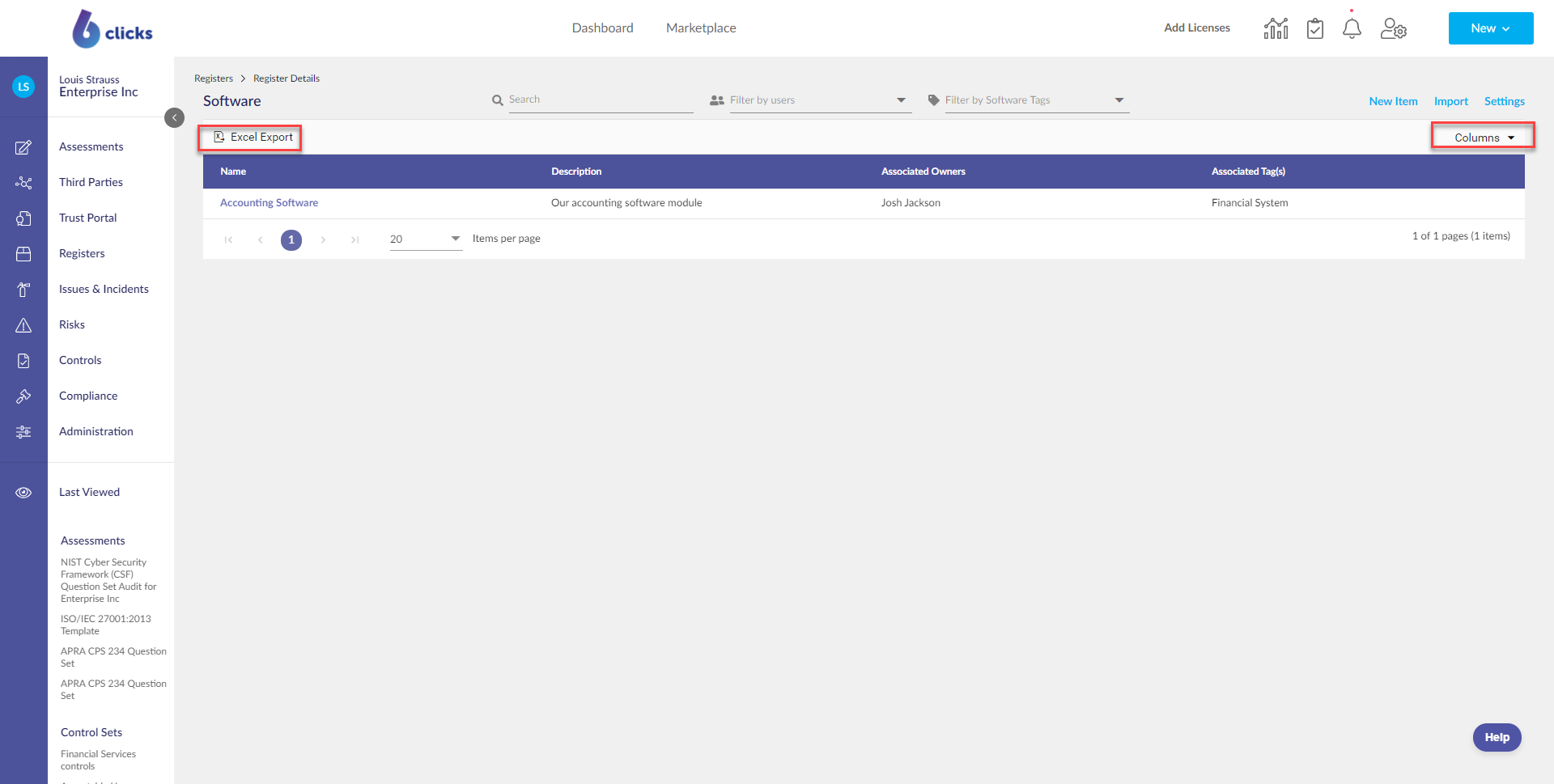 Updating Register Details
You can edit the Register Name by selecting Settings at the far top right of the screen.

Select Save to update and close Settings, or Close to cancel and close Settings.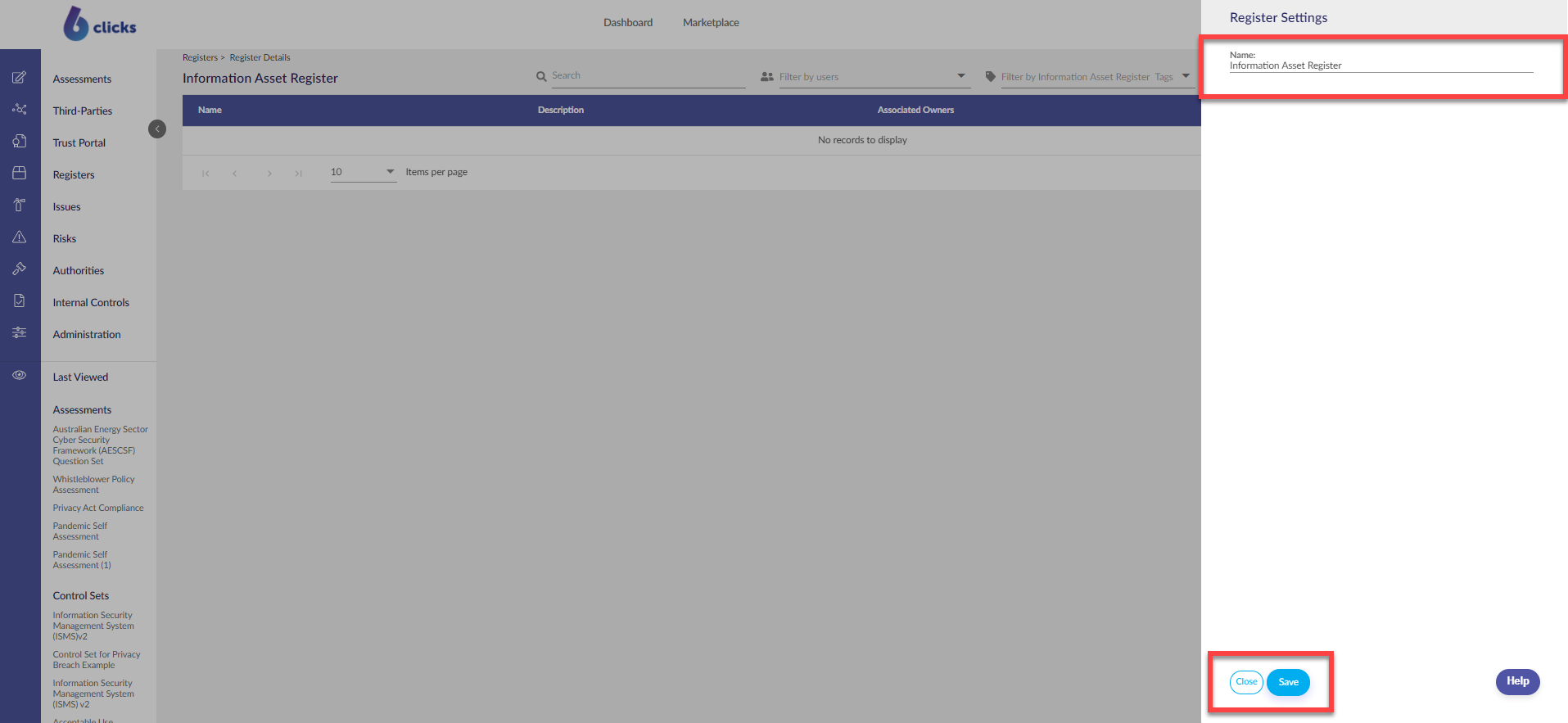 You can also filter by users and filter by Register tags.