Navigate to your issue and incident forms via the left navigation panel, select Issue and Incident, then Forms to open the Issue and Incident Forms screen. This feature is only available on the Growth plan.
Click Create form on the top right of the screen.
Enter in the Form Details
Form name - enter the name of the form.
Owner of issue or incident on creation - select the issue owner from the list. The user set as the Owner when setting up the form will also be added to the member access list, meaning they are the only users able to see that issue or incident.
Type of issue or incident - select an issue or incident type from the dropdown options.

Tags - issue tags are used to categorize the issue.
Guidance Text - a guide on the form's purpose and how to use it.
Click Create Form
Select form fields. The field can be selected from the drop-down list. Mandatory fields can be applied by checking the Mandatory check box. If other fields are desired, they can be created under Custom Data. Once these attributes have been created they will appear under the dropdown options.
Issue or Incidents -
Description -

Priority

Due Date

Date Reported

Identified By

Tags


Type

Click Publish once the desired fields have been selected.
Once the Issue Form has been published, you can either copy the link or send it as an email. Ensure the issue form is live for others to be able to use it. Save and Close issue form once completed.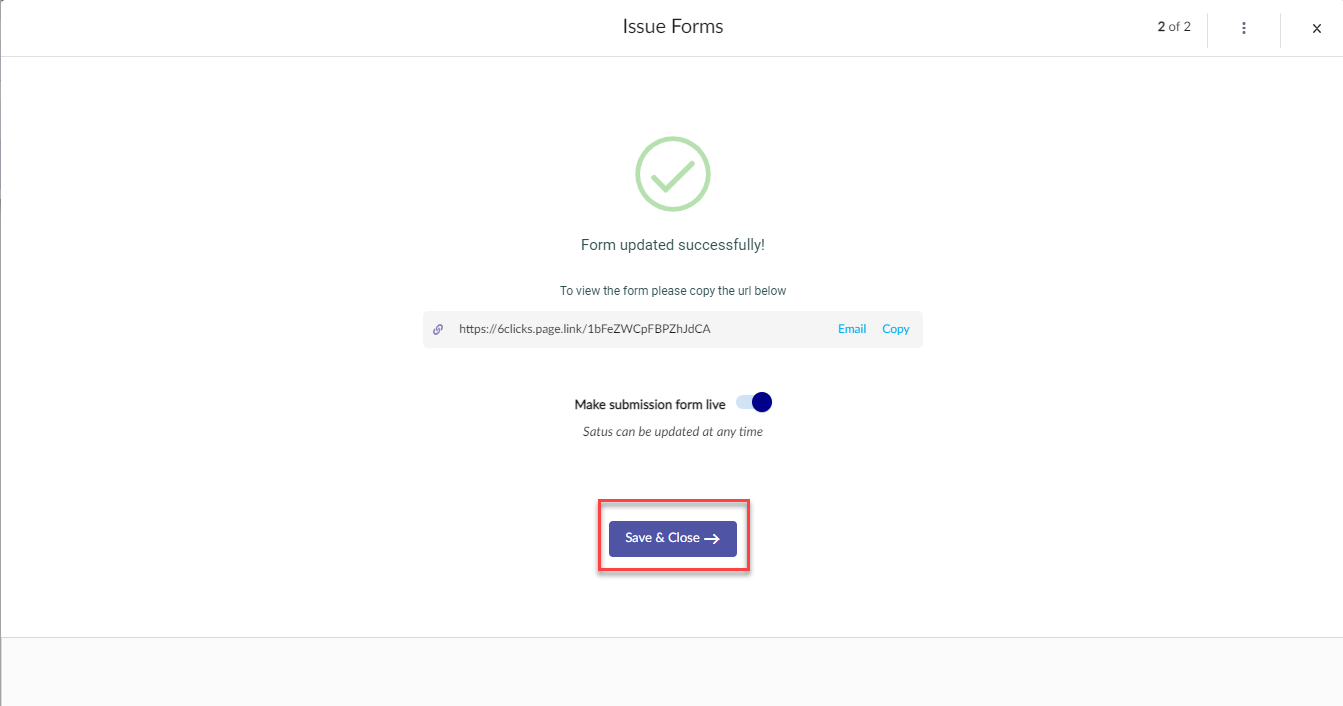 The live form will appear under Issue & Incident Forms. You can click the URL to copy it and paste it into a browser. The status of the form can also be changed under the Status column.
Once the form has been completed click Submit.
Once the issue has been submitted it will show in the issues register.
Issues created by the issues submission form are under a workflow called Triage. The form also captures issue type and associated tags.