Learn about the 6clicks platform and its common features
Dashboard
The Dashboard is the landing page of 6clicks, it provides quick access to common features, risk pulse and team activity data.
Content Library
The Content Library is where 6clicks users can download various Authorities and Policies and Assessments. The Content Library is continuously growing at 6clicks, for an up to date list of our content, head here.
Reporting & Analytics
Reporting & Analytics can be used to generate various reports to gain more insight into your organisation and the status of your organisation's regulations and risks. Reporting and Analytics are a great way to keep track of the changes throughout your organisations and identify areas of improvement.
Task Management
6clicks users can be assigned various tasks throughout the platform depending on your organisation's requirements and use case. Tasks can be recurring or once-off, assigned to individual users or groups of users and be assigned to specific issues and risks.
Notifications
Notifications are sent to 6clicks users when they have been assigned a task, exporting data and reminders of actions needed.
User Settings
My Settings gives you access to manage linked accounts, change your password, update your user details, add licenses, and logout.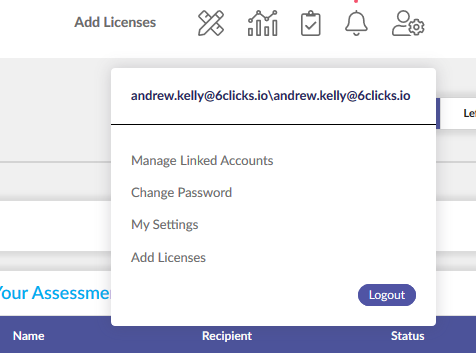 Common 6clicks Functionality
The 6clicks platform allows organisations to manage their GRC service, Information Security Management System, manage their third-parties/vendors and more. Below is a brief overview of common 6clicks functions.
Assessments
With the 6clicks Assessment functionality, you can send out questionnaires and audits to gather key information from both internal and external sources.
Assessments can be built upon preexisting templates based on global standards or created by your organisation.
To start sending assessments, head here.

Registers
Registers are a great way to keep a custom list of items stored and readily available to be assessed and reviewed throughout your organisation. These registers can consist of events such as breaches, assets or any conflict of interest.

Risks
With 6clicks risks management, you can now send out large scale risk reviews and get tailored responses from across your whole organisation. Utilising built-in risk libraries or a mix of your own you can determine what risks to focus on and link them to your assets.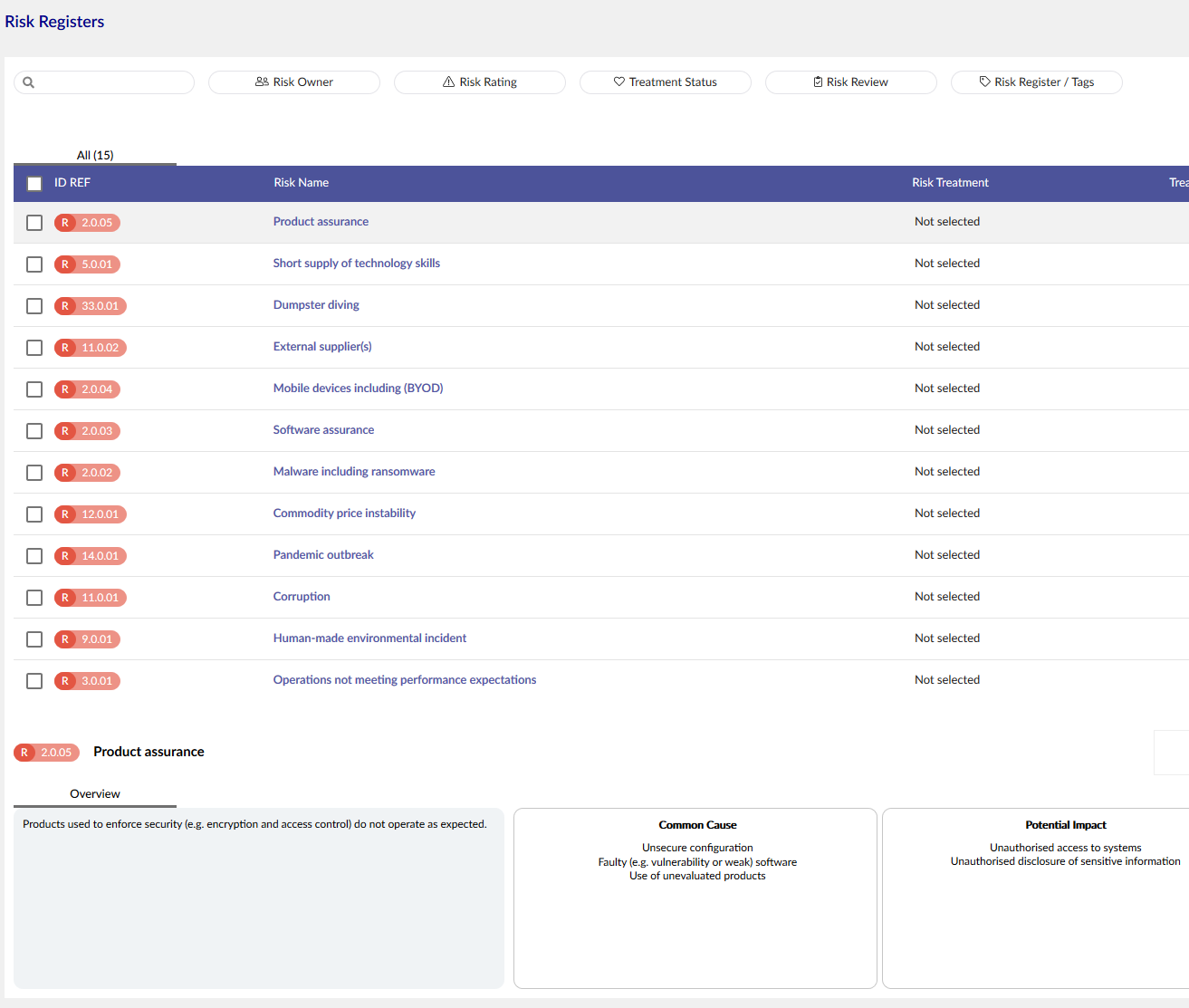 Policies & Controls
The Policies and Control module allows users to create a library of policies that can be managed across your organisation. The 6clicks Content Library also offers a list of controls to help get you started and some benchmarks to check your own policies. Once a set of policies have been created then you can start assigning responsibilities to individuals or groups and start actioning items. Responsibilities can be a once-off task or regular reoccurring checks whilst giving an audit trail of actions completed.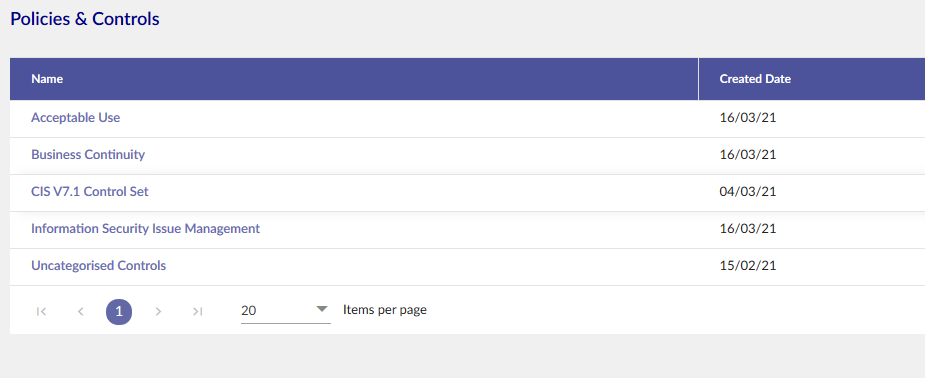 To get started with a free trial of the 6clicks platform, head here.