Partners can supply their own unique Assessments to their client's marketplace.
Overview
Partner accounts have the unique functionality of creating their own assessment templates that can be published into their client's marketplace. These templates can then be used to create assessments inside the client's account by advisors or clients.
Creating an Assessment
The first step in publishing an assessment to the client's marketplace is to create an Assessment. Click New and then Assessment.

Select Start From Scratch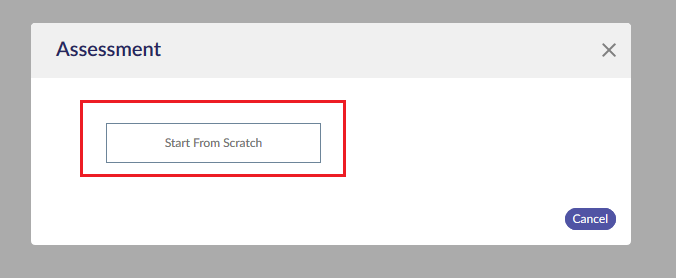 Fill out the following details regarding your Assessment, including its name, linked Authority/Control Set, Category and Assessment Style. To learn about Assessment styles, head here.
Note - You do not need to link an Authority or Control Set to your Assessments and this field can be left blank if required.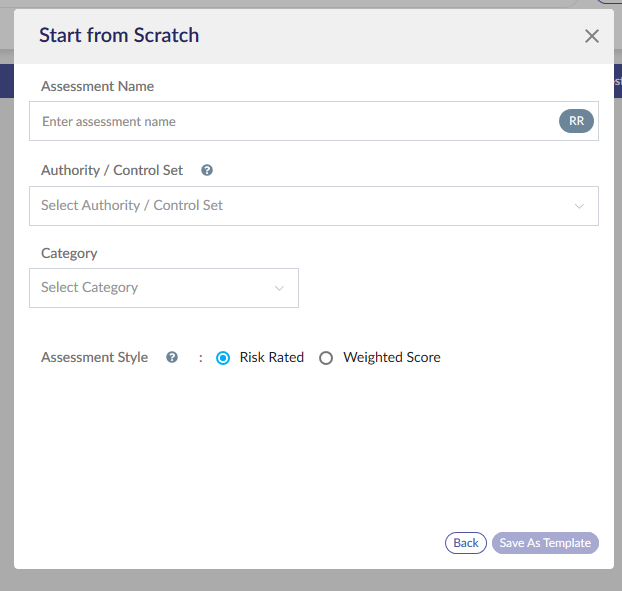 Assessment Builder
Adding questions and filling out extra details is done via the Assessment Builder. To learn how to build assessments, head here.

Publishing an Assessment
When you are ready to publish your Assessment to the Marketplace navigate to the Assessment tab and select the Assessment you wish to Publish.
To publish you need to change the status from Draft to Approve and then again to Publish.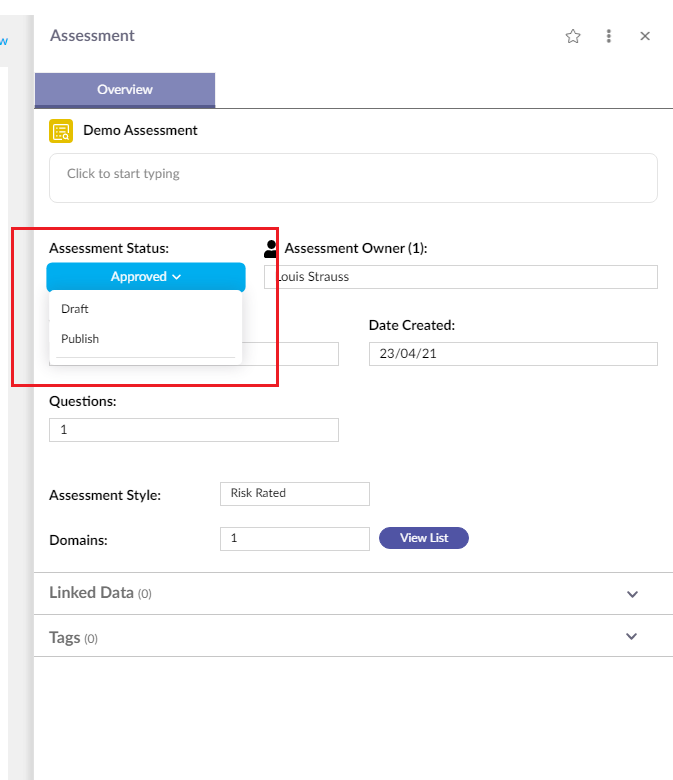 The below window will appear with two options. Select the second option to Publish as a Marketplace template.

The next window to appear has a few sections that will appear in the final Marketplace Item. The Headline is the title that will appear on the Marketplace, the Category will allow users to categorise and visualise what type of marketplace item this Assessment is. The tags will show what kind of Marketplace item this is, for this case, we can use Assessment.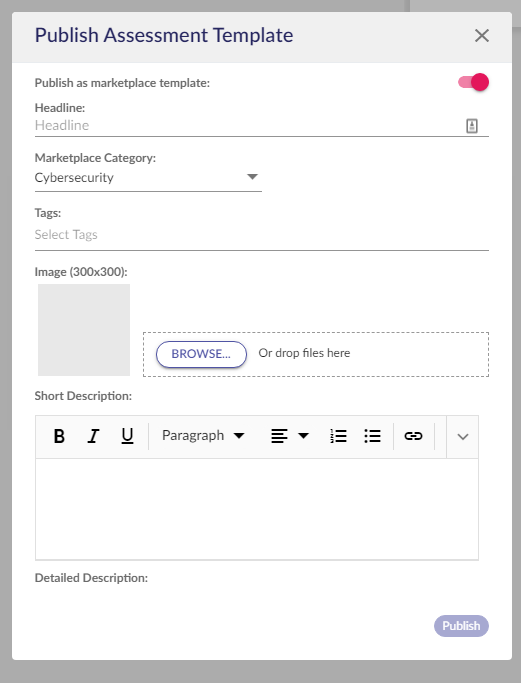 The below images demonstrate how the above fields correspond to their Marketplace item.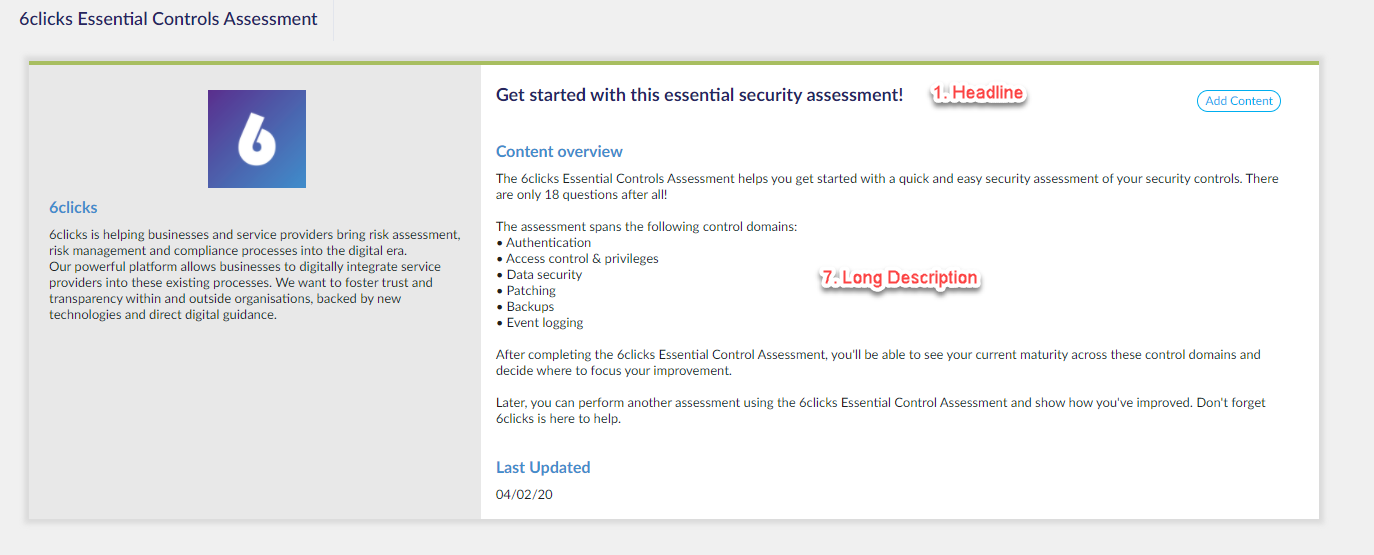 Finally, when you publish this Assessment to the Marketplace your clients will be able to see it and access the content on their exclusive marketplace.
Using the Template
To use the template, advisors will go to the clients account through the partner dashboard and then create an assessment using an existing template and choose the created template.

To learn how to create assessments in client accounts, head here.