Learn how to create a risk review and then send to a list of respondents to complete
Risk Reviews are a streamlined way to take abstract Risk Libraries and use these as a starting point to create or add to the Risk Register. To use this functionality, Risk Libraries need to be available within 6clicks. See here for information on how to do this.
Create a Risk Review
To create a risk review navigate to Risk, then the Risks Review tab on the left side of the dashboard.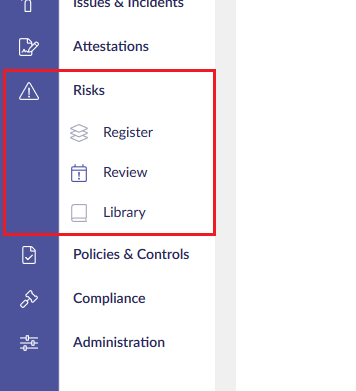 The risk review page displays all the risk reviews, when they are due, who owns them and their workflow status.
Underneath is a snapshot of current risk reviews and their associated values.
The reviews can also be filtered by due date, owner and workflow status.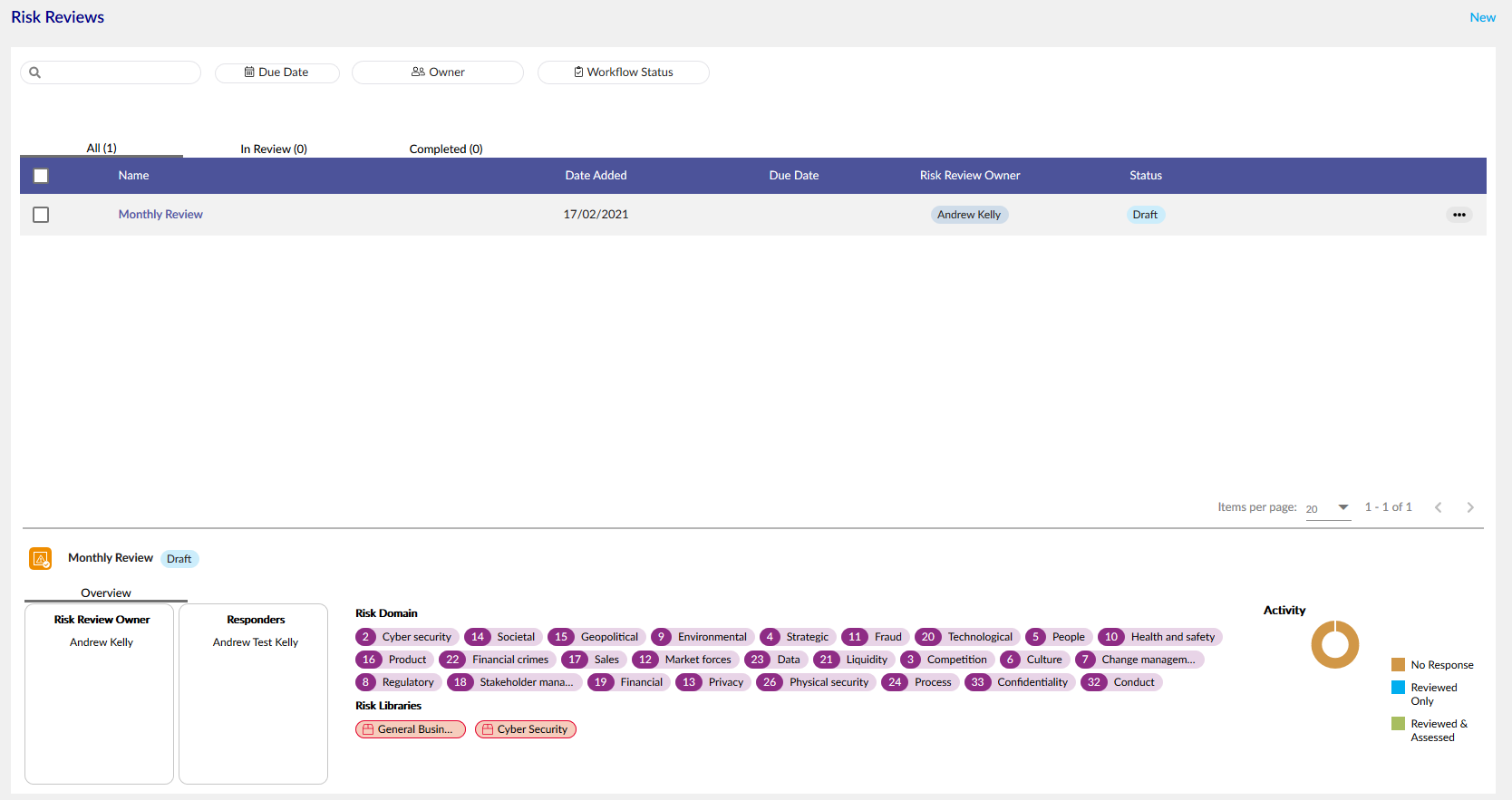 To create a new review click New to bring up the drop-down menu and select Risk Review.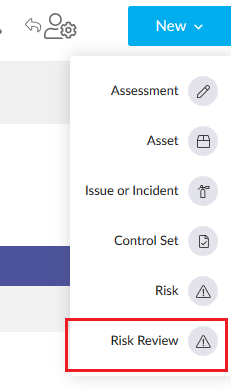 Fill out the Risk Review Modal with the name of the review and a brief description.

Adding Risks to a Risk Review
After creating a Risk Review a blank review will appear for you to start adding in the risk to be assessed.

By selecting +Add Risk the button the Risk Library panel will appear. You can then add any Library of risk to review. To learn more about Risk Libraries, head here.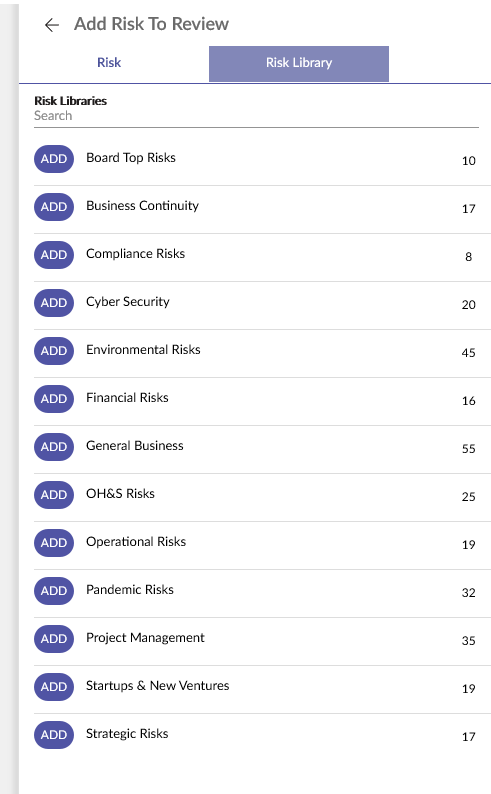 You can also select the Risk tab to add an individual risk to the review.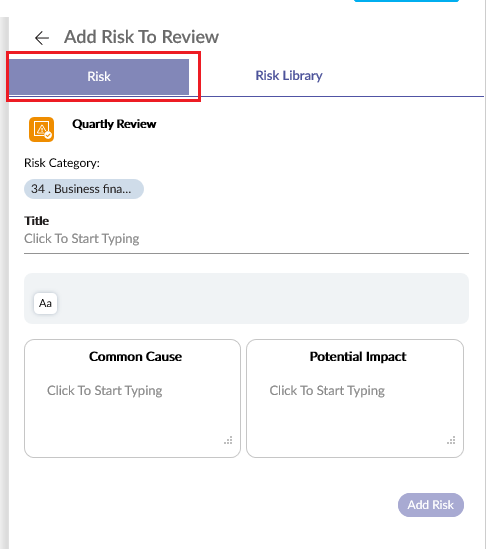 Also, on the right-hand side of the Risk Review Details is the Overview panel, this is general information about the review such as the due date, ownership and if people have responded. These details can be changed in Draft mode at any time.
Finally, when you are finished adding Risks and general review details the final step before sending out the review is to change the status from Draft to Publish.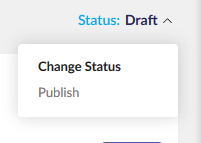 Sending out a Risk Review
Once you have published a risk review you will now be allowed to invite other people to respond to the review.
Click on the Responders tab: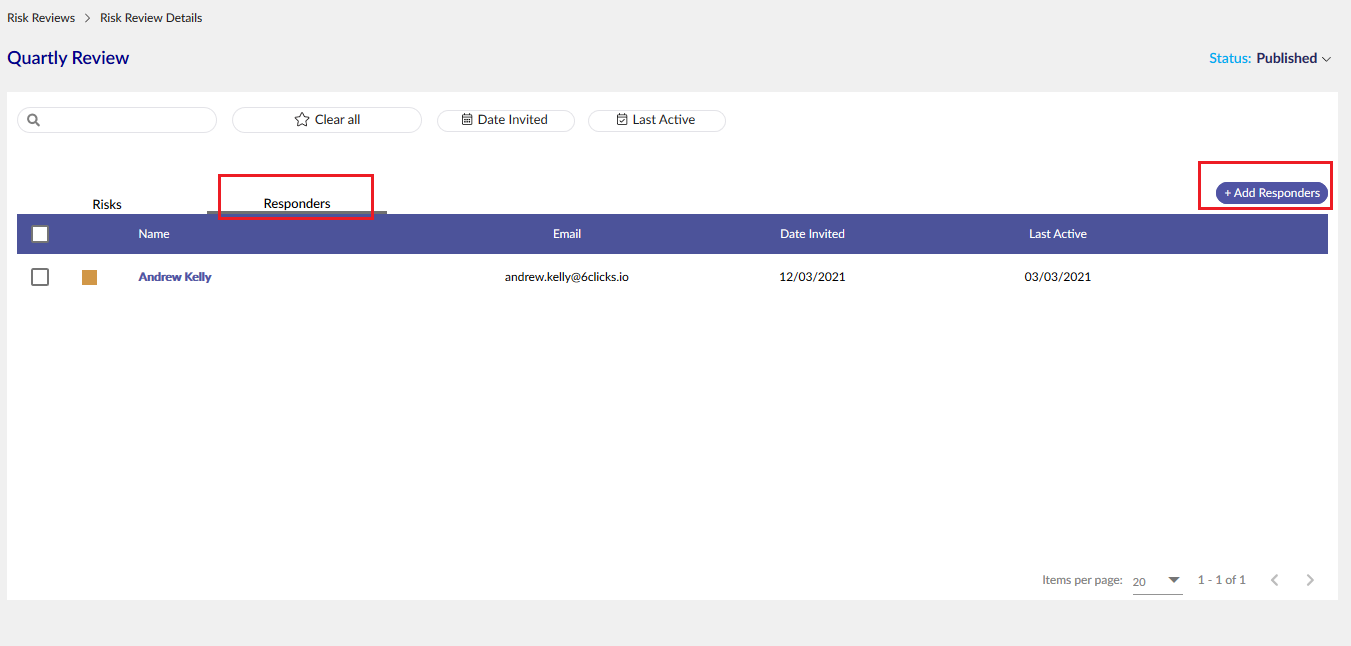 From this tab, you can see all the responders and their activity in this review. To invite responders to select + Add Responders, this will bring up a Modal to invite members. There are two types of roles:
Contributor: users with this role can only access and participate in the risk review they have been invited to.
Owner: users with this role can access, participate and update the risk reviews they have been invited to. They can also create their own risk reviews.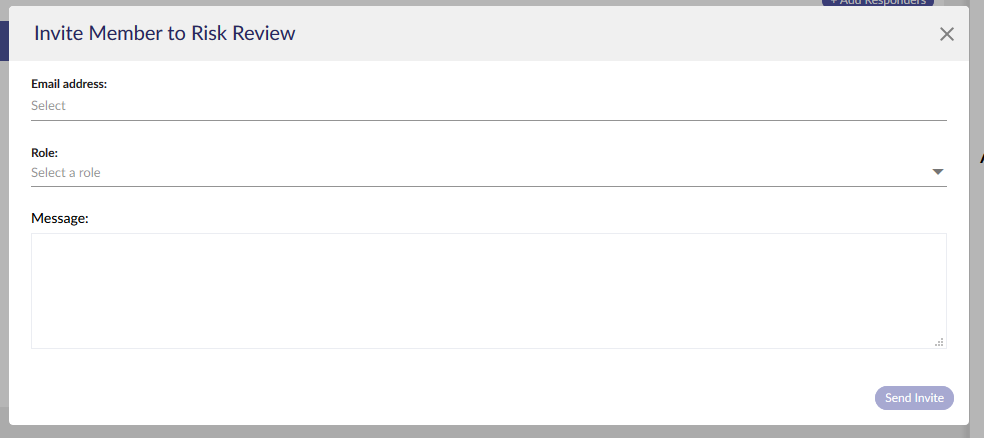 On completing this form the recipient will be sent an email inviting them to complete the risk review.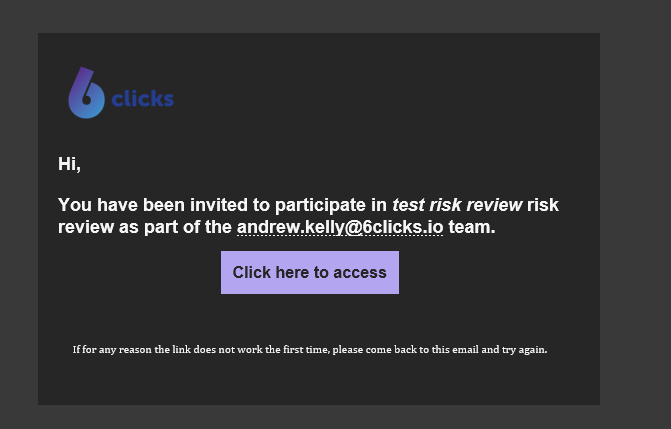 To learn how to respond to a Risk Review, head here.