Learn how to respond to a Risk Review in the 6clicks Web App
Invitation
When a user is added to a risk review, they will receive an email. Click on the button to access the risk review.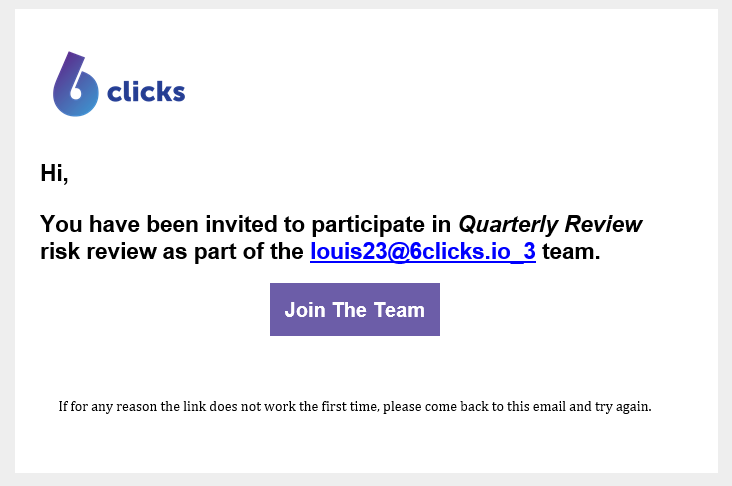 New users will be taken to the sign-up page. Free licensed users can participate in a risk review. Once user details have been added, click Let's Get Started.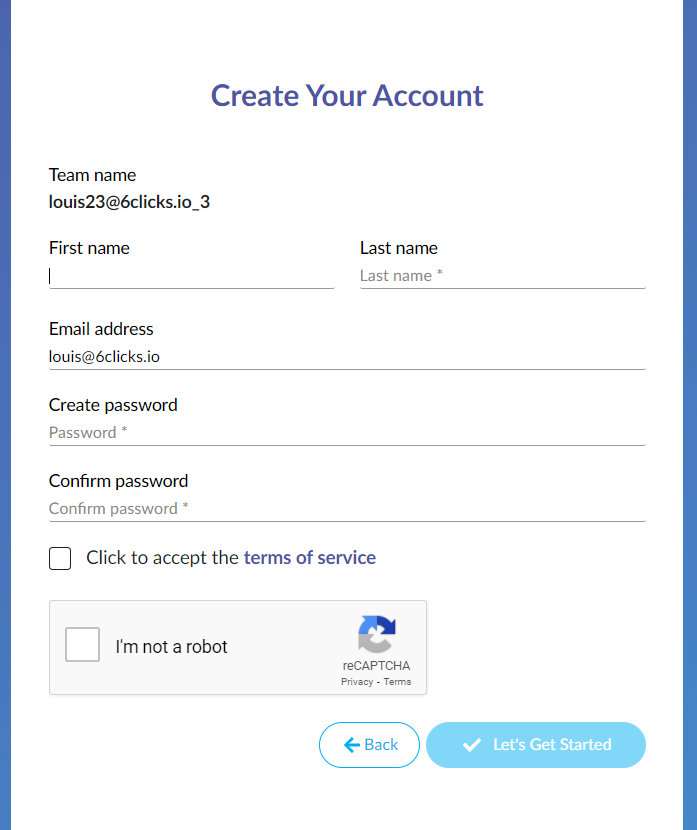 Responding to the Review
The user will be taken directly to the risk review with a list of all the risks. Each risk will display its name, description, common causes and potential impacts.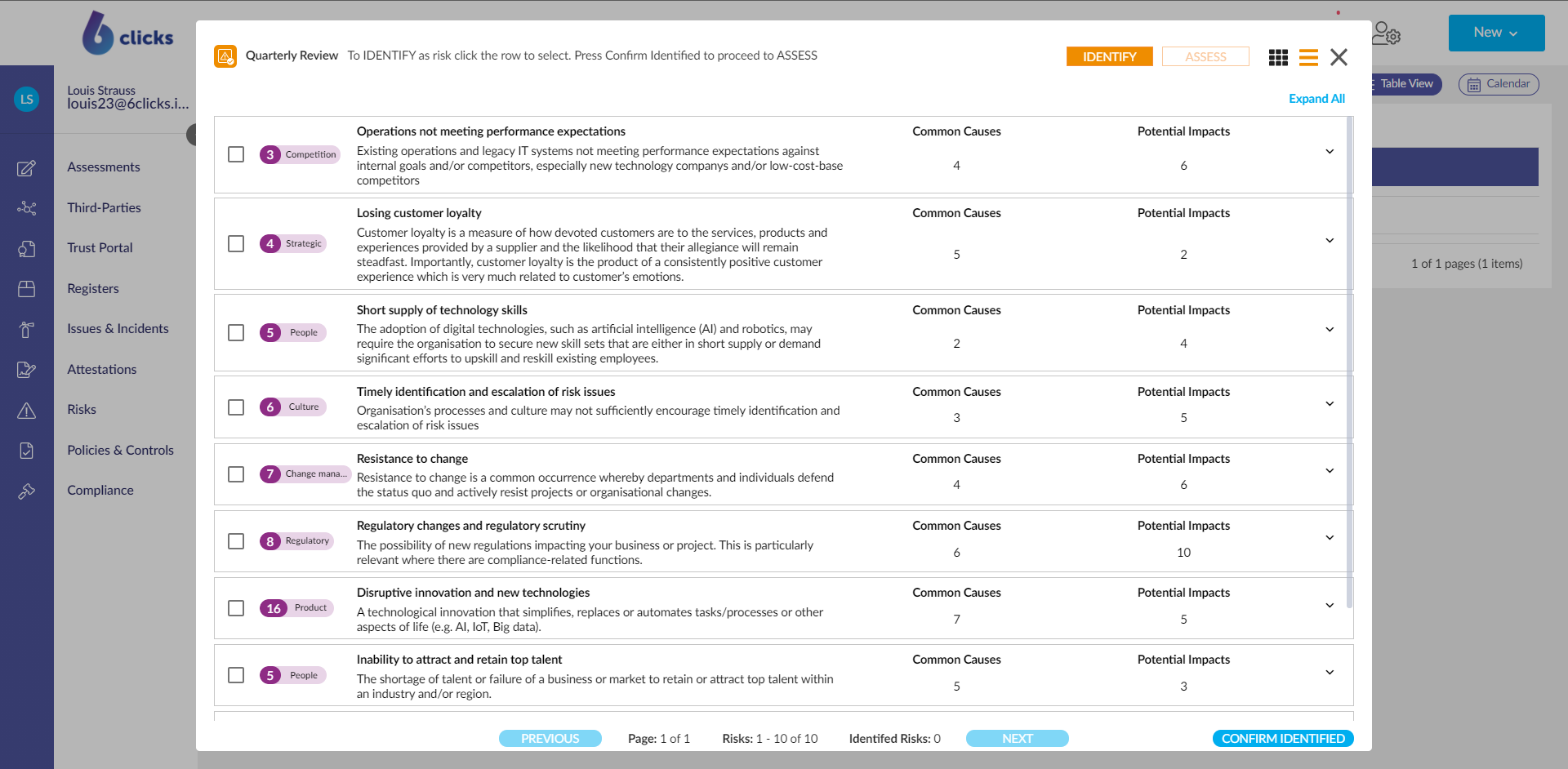 Also, by selecting the down arrow on each Risk, the list of Common Causes and Potential Impacts will display. Alternatively, by selecting Expand All, the whole list of Risk will expand.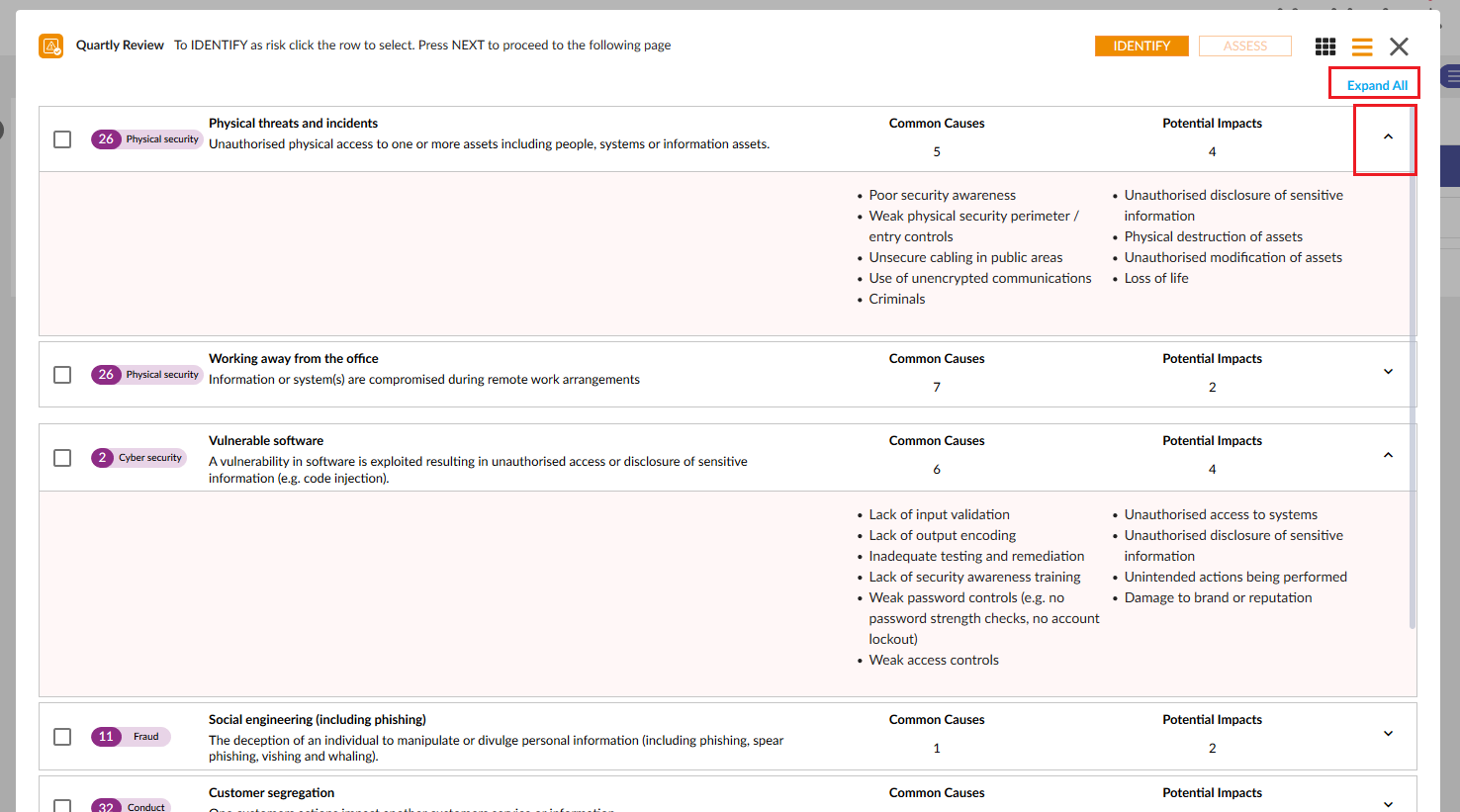 The default list view can be changed to a box view at the top right of the Modal.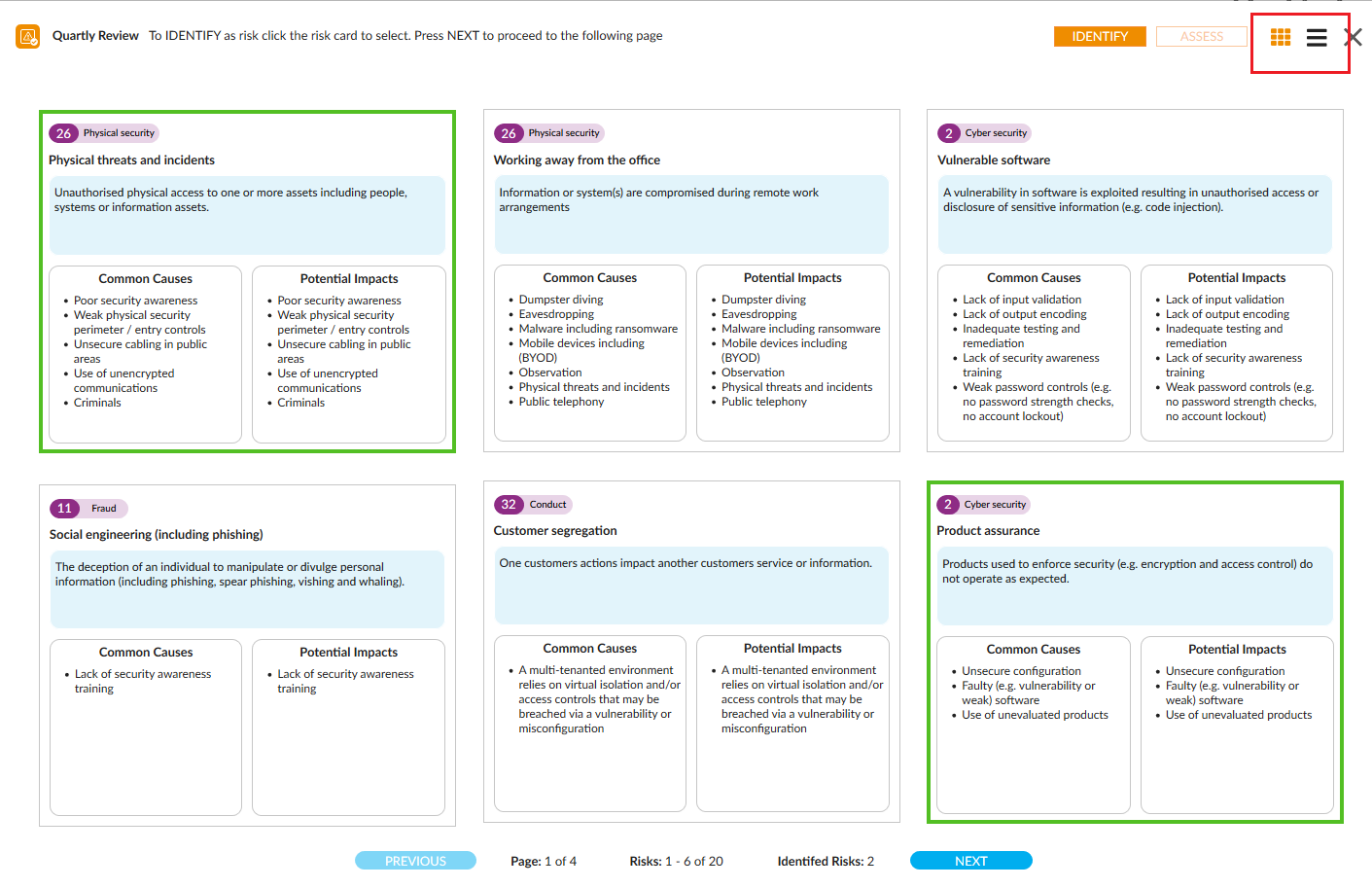 Identify Risk
Users then Identify the risk they think are relevant to the organisation by selecting them which will display a green box and checkmark.

On completion of this process select, Connfim Identified. This will bring the next window which is to Assess each identified Risk.
Assess Risk
Each Identified risk now has the likelihood and the impact of the risk that the user will need to assess.
.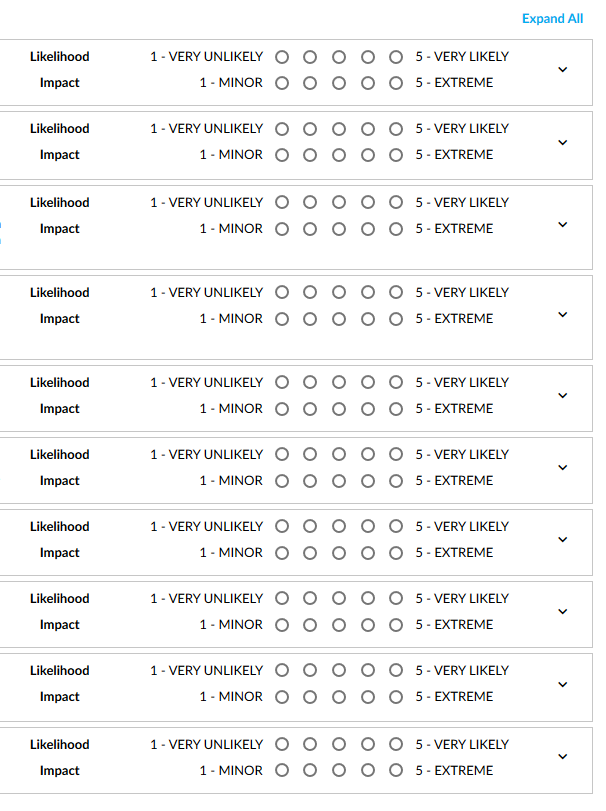 Once all risks have been assessed select Submit to complete the review. Finally, the risk review in your tasks list will be marked as complete. If other invited responders identify more risks, the risk review will reopen and you will be required to add assess those risks as well.

To learn how to create Risk Reviews and send them out, head here.