Risk Matrix Reporting
Risks in 6clicks can be created by either:
Web App Reporting
Within the 6clicks Web App, there's a report designed specifically to create your one-stop Risk Matrix.
Select the Analytics and Reporting icon from the top menu.

Select the below options from the dropdown lists of these fields:
Report On: Risks
Select Report: Risk Matrix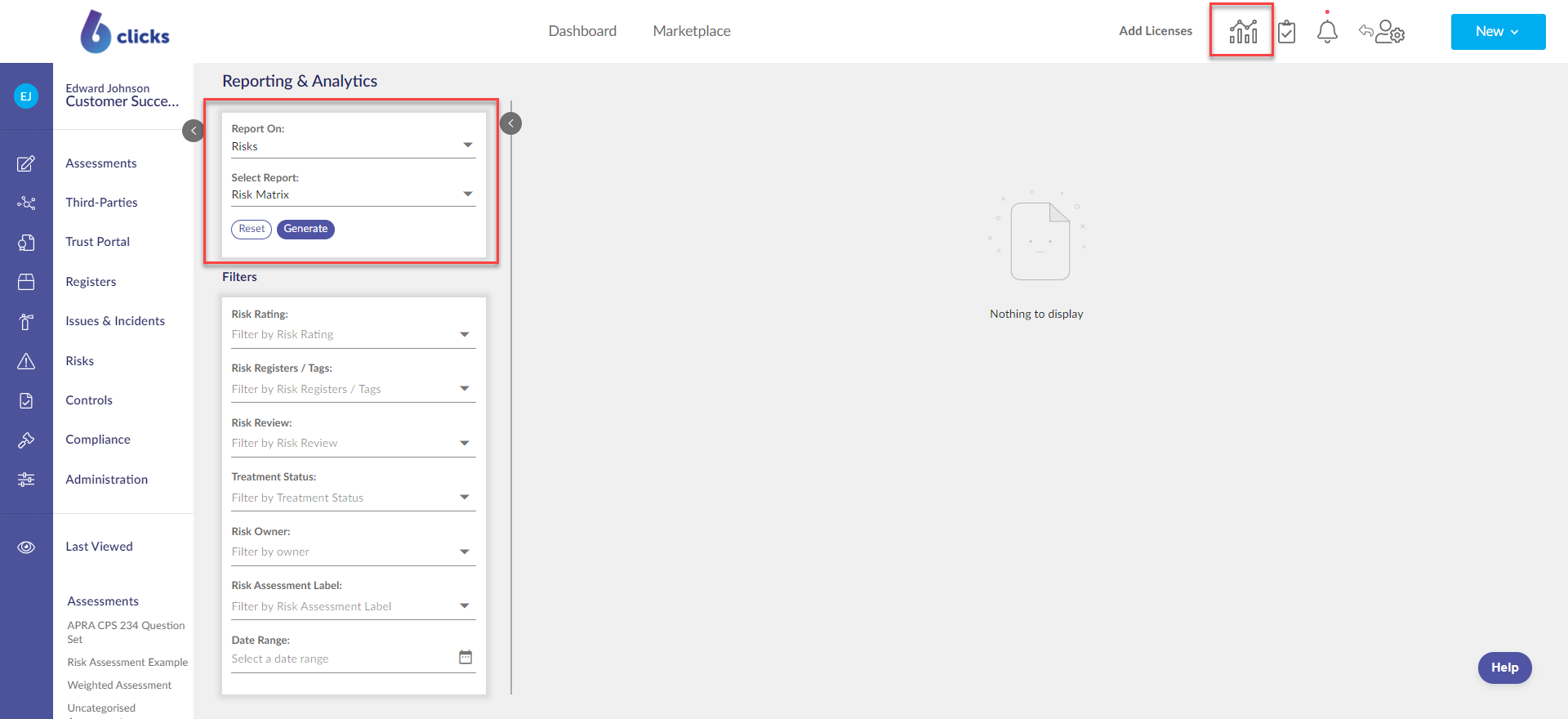 Use the filters on the left to narrow the data output as required.

View the report, sort, export and customize as required.