Risk Matrix Reporting
Risks in 6clicks can be created by either:
Web App Reporting
Within the 6clicks Web App, there's a report designed specifically to create your one-stop Risk Matrix.
Select the Analytics and Reporting icon from the top menu.

Select the below options from the dropdown lists of these fields:
Report On: Risks
Select Report: Risk Matrix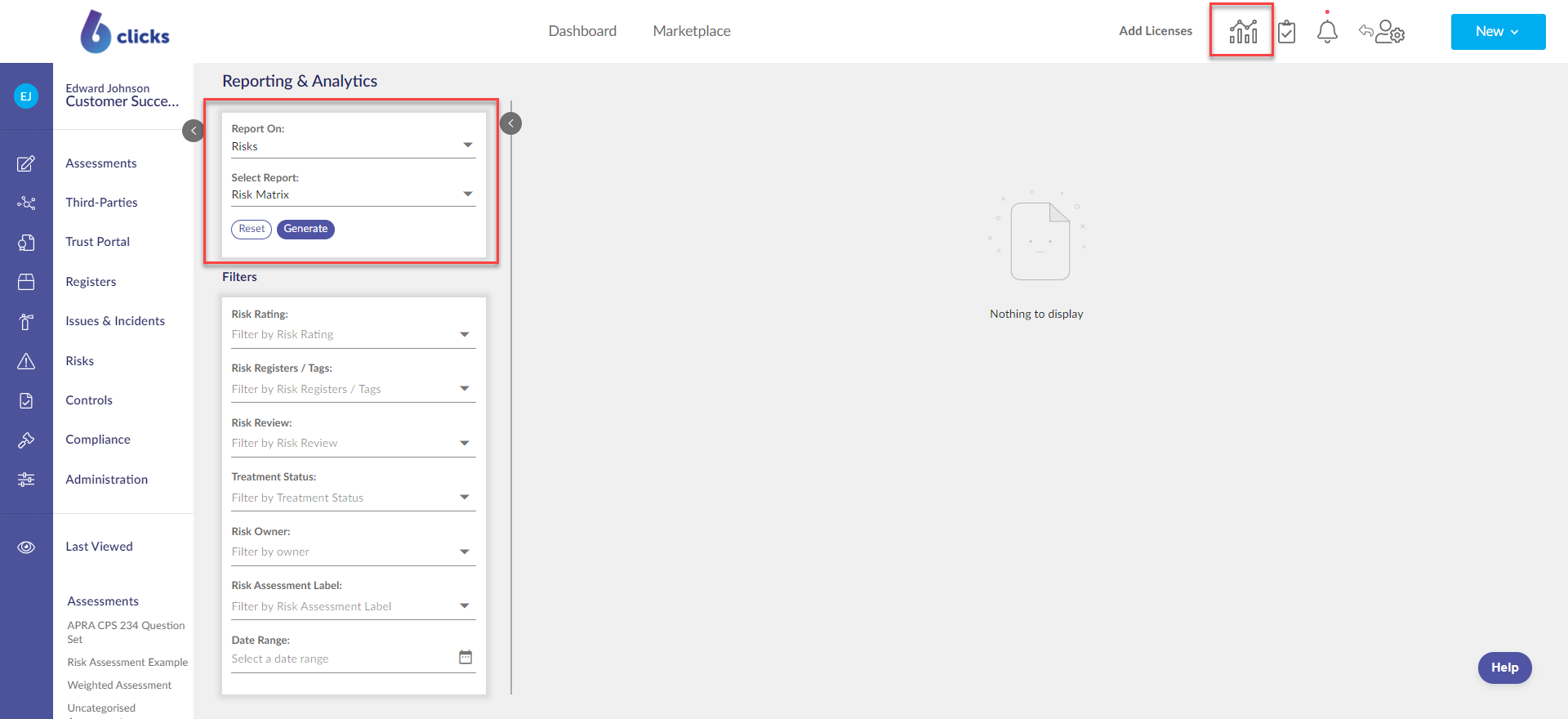 Use the filters on the left to narrow the data output as required.

View the report, sort, and filter as required.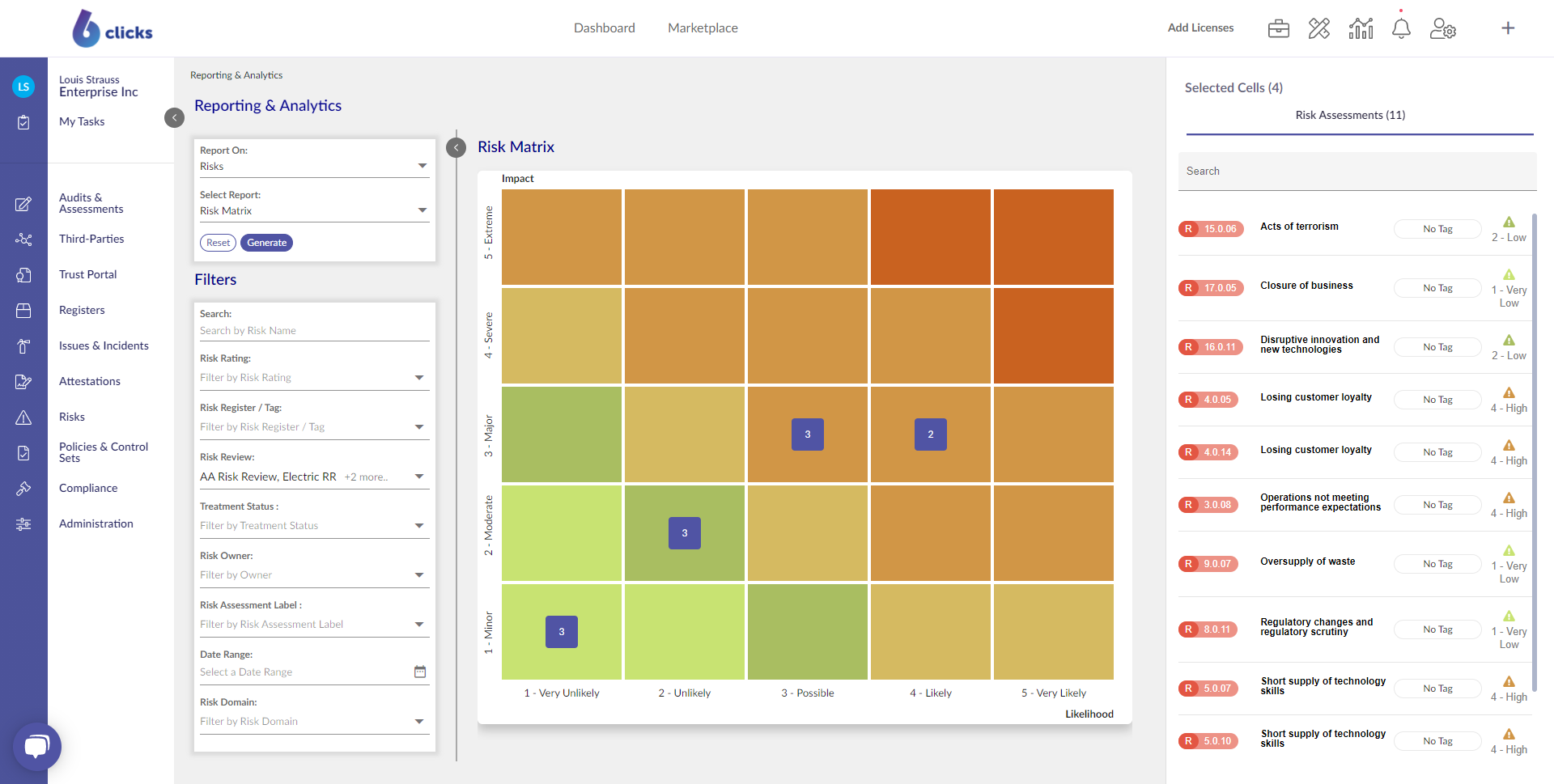 Select cells to view the risks in the cell. You can also select multiple cells.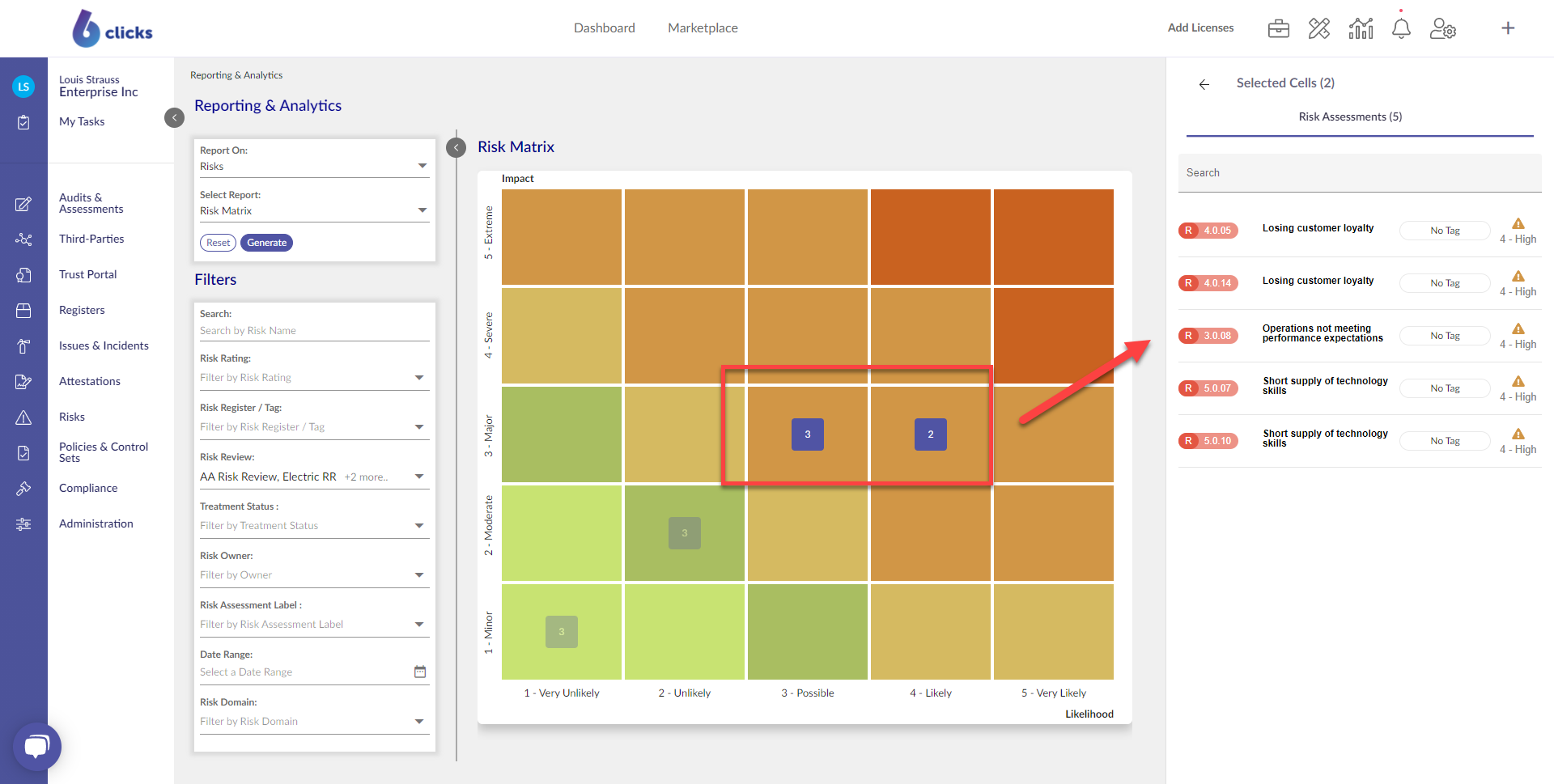 To unselect the cells, click the back button.

Lastly, you can also click on individual risks, to view where they are located on the matrix.