Learn how to add and Advisors to your clients 6clicks platform.
How to Invite Advisors from a Client Team and Provide Access
From inside the client's dashboard navigate to the Administration tab and select Users.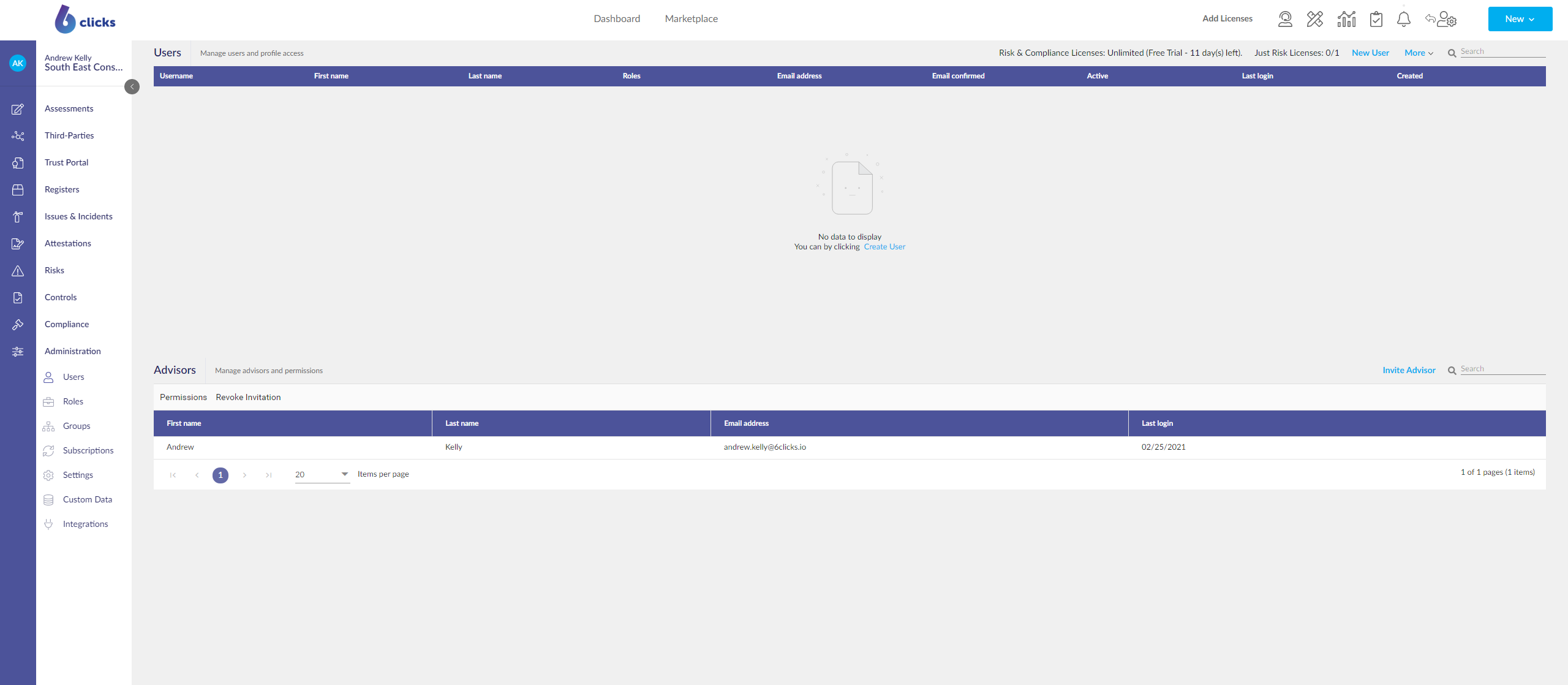 This Users tab is different from normal Users tabs as it allows administrators the ability to manage both client Users and Partner Advisors.
Add Advisors
To add an Advisor, all you need to do is select Invite Advisor and enter the advisor's email.
Note - This is the step where we need to ensure our additional advisor exists in the partner team. If they don't an error will occur stating that the email does not exist.

Manage Permissions
Additionally, administrators may wish to alter advisor permissions such as grant Admin access or restrict certain functionality.
Accepting an Invitation as an Advisor from a Client Team
As an Advisor, you will receive an email invitation with a link.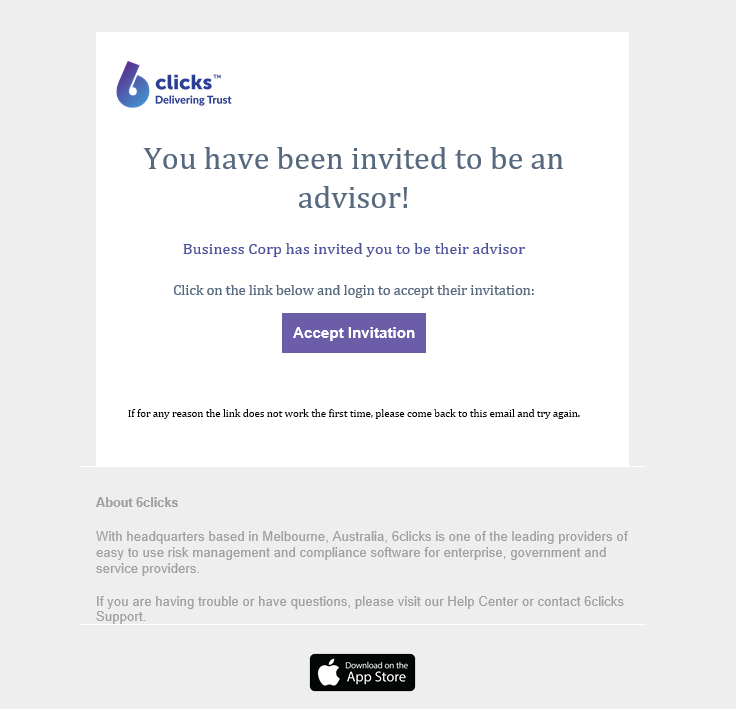 Once you select the Accept Invitation button you will be taken to the sign-in page with your Partner Team with team name pre-populated. Login in using your credentials.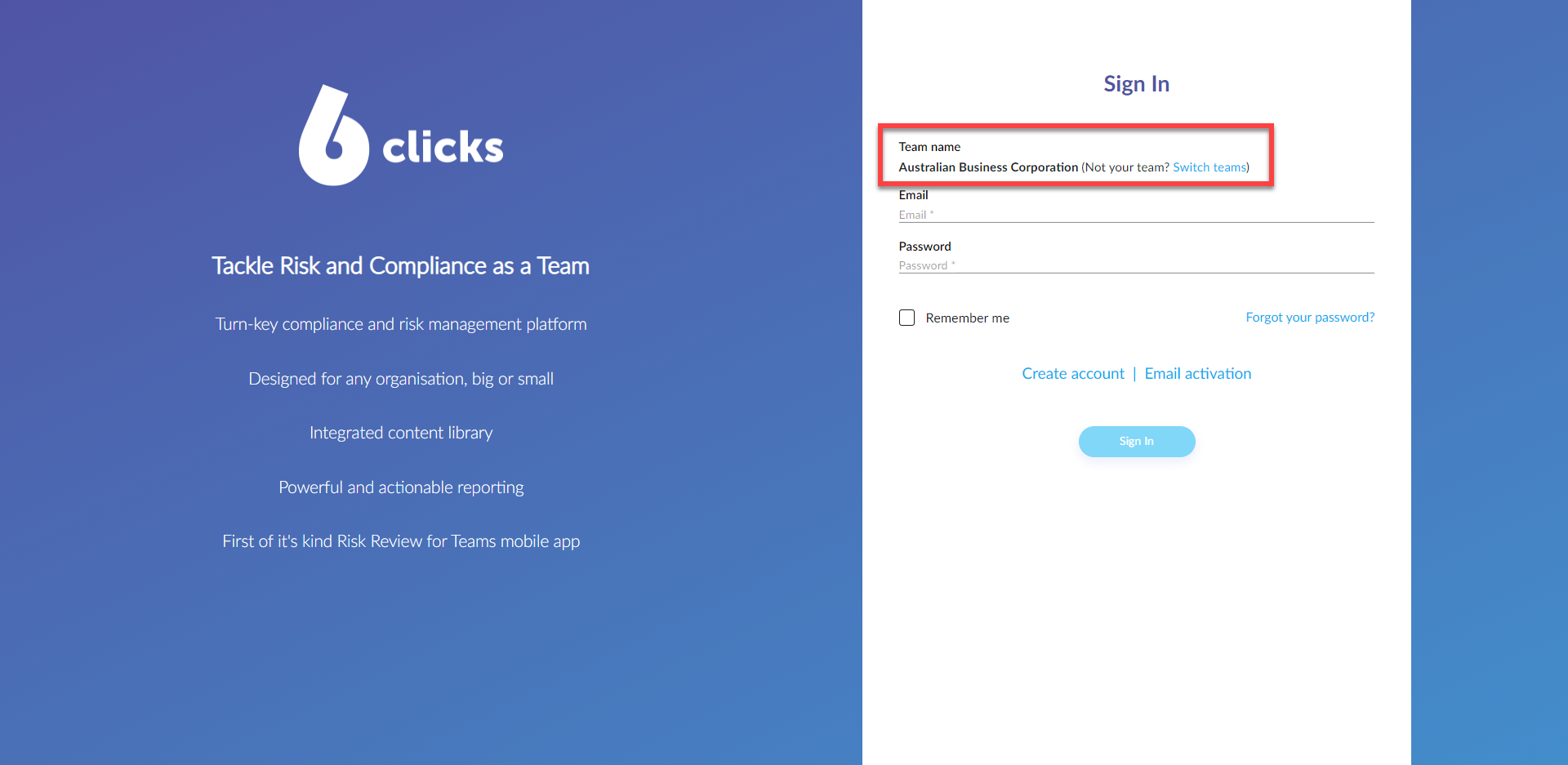 After login, you will be directed to the Your Clients screen, which displays your list of clients. Next to the name of the company that invited you in the Client Access column, a link will appear that says Accept Invitation. Click on the link to accept the invitation.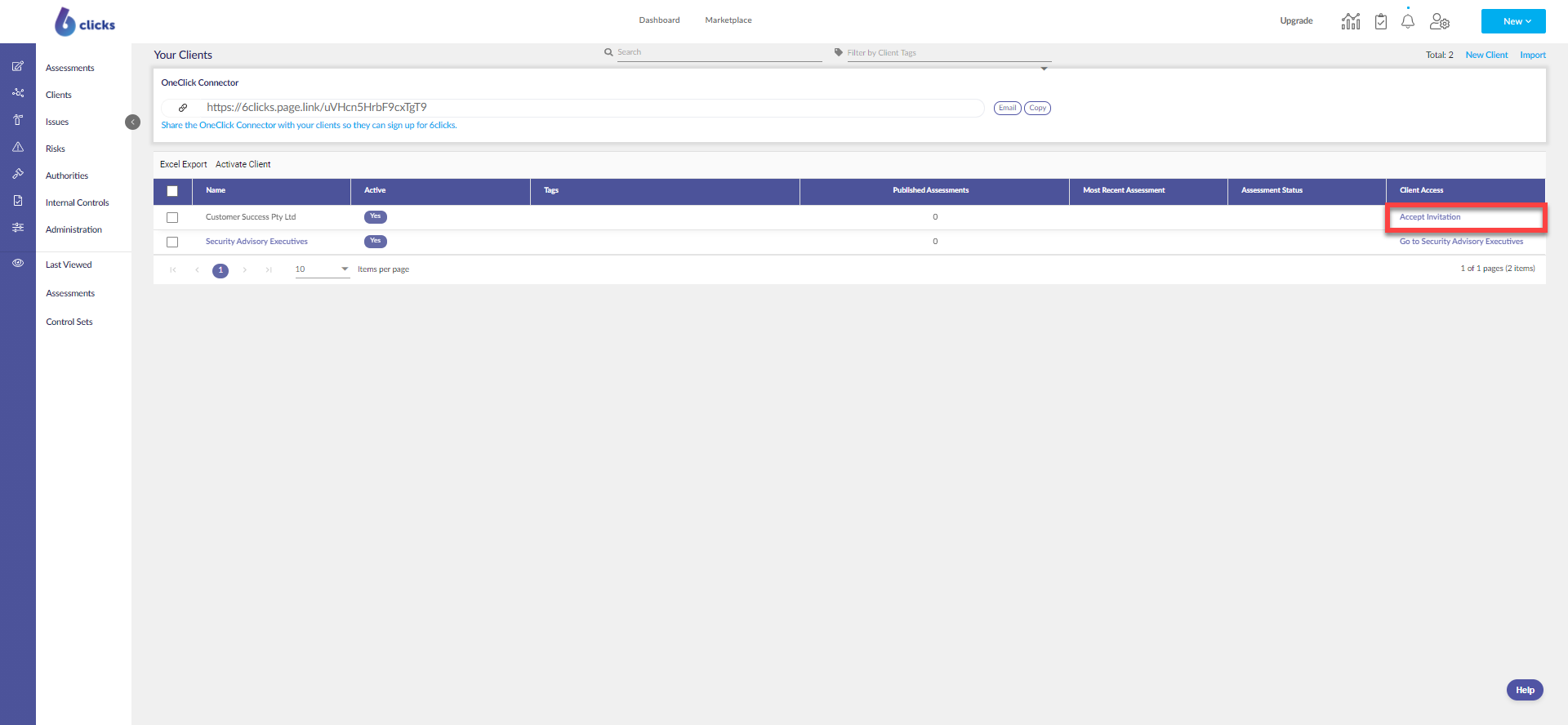 After accepting the invitation, the link will change to Go to [Team Name]. To Access their team, simply click on the Go to [Team Name] button and you will be logged into their team as an Advisor.
To navigate back to your Partner team click the User dropdown and select Back to my team.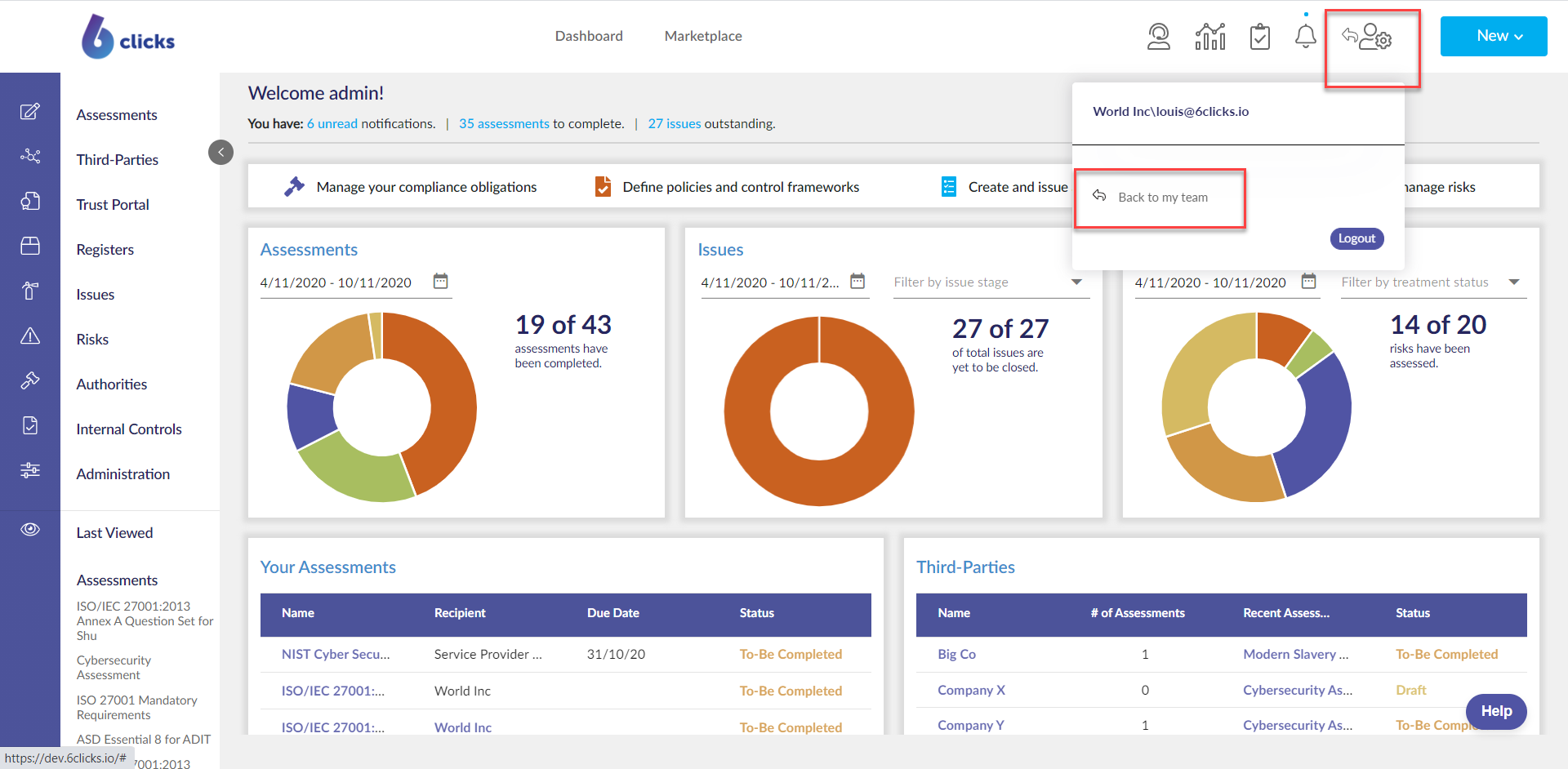 Removing an Advisor from your Team
You can also revoke an invitation of an Advisor at any time if required, simply select the Advisor that needs to be revoked and click Revoke Invitation

A confirmation pop up in the bottom left of the screen will be displayed to confirm.