Client Management screen
From your Dashboard, navigate to the Client Management screen by selecting a Client from the Name column on the left side of the client list
Learn more about your Service Provider Dashboard here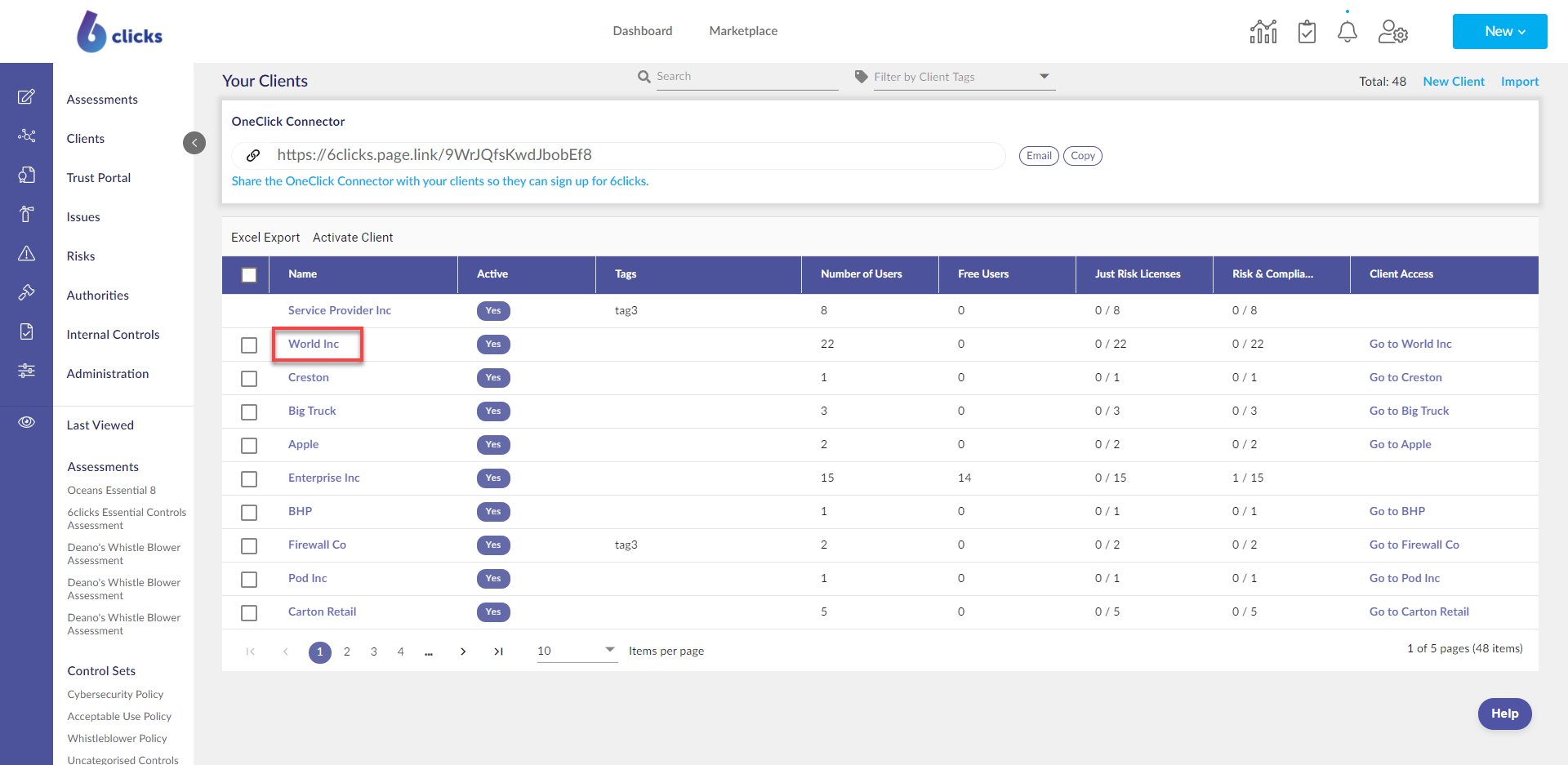 Overview tab
The Overview tab is the default view, which displays the client Dashboard including donut charts for progress on Assessments, Issues, Risks and Tasks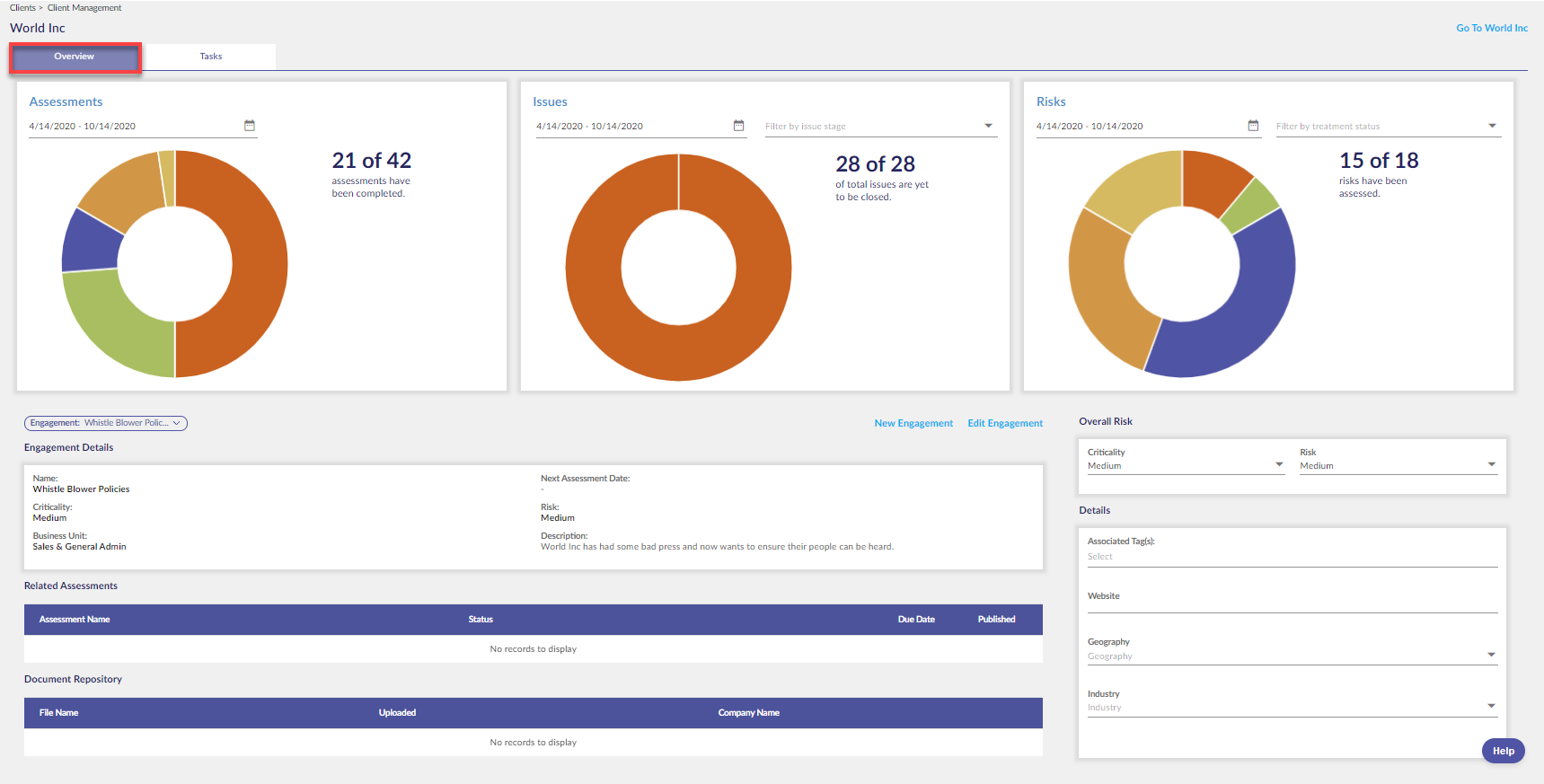 All charts can be filtered by Date. Note that the charts shown for each Client is determined by the highest License type of the Client

You can also manage the details of your Clients using the Details panel. Here you can:
Add tags to your Clients
Add a website
Select a geography
Select an industry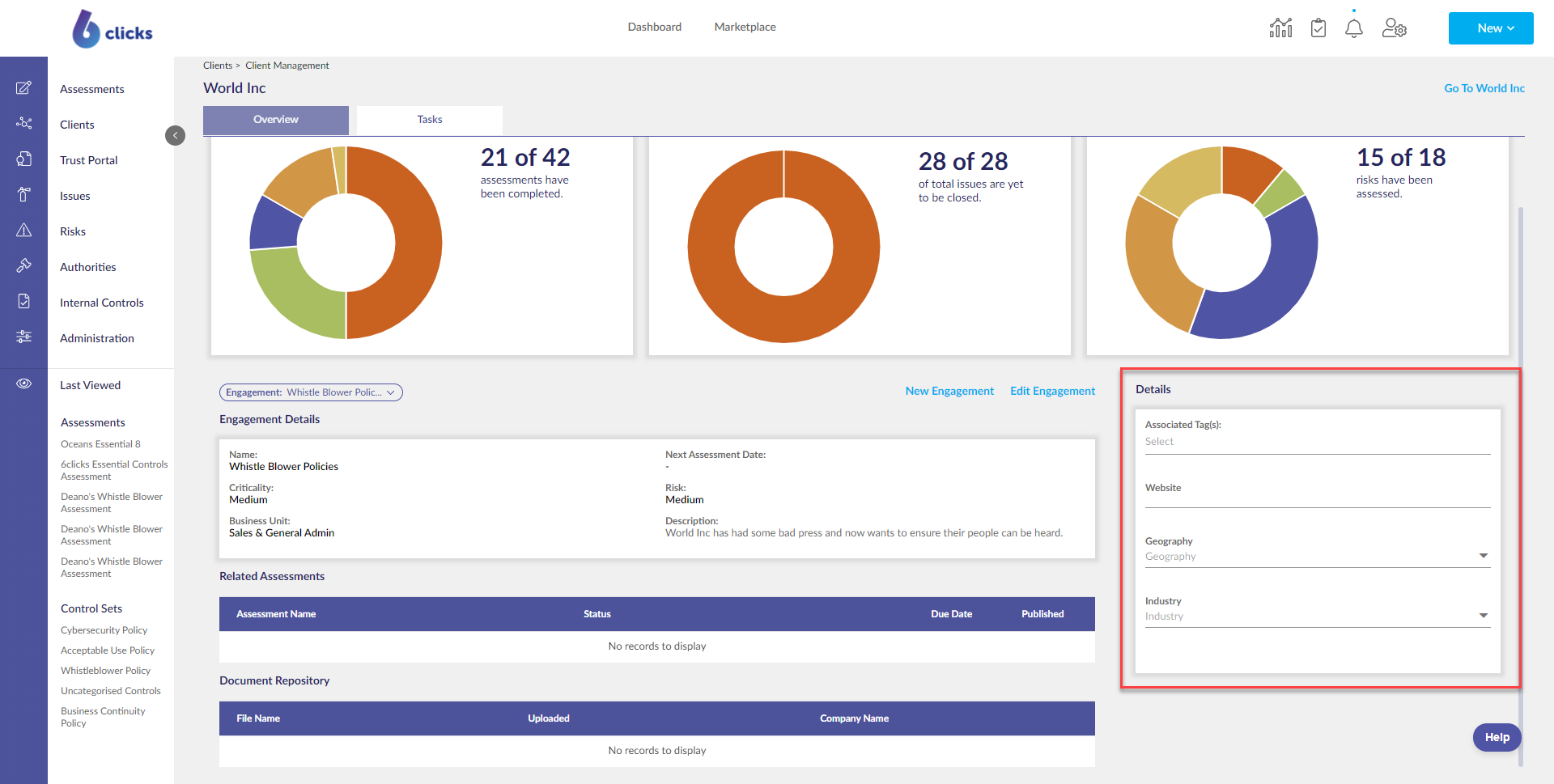 Lastly, you can also bucket Assessments that you send to Clients into Engagements. To create a new Engagement, click the New Engagement button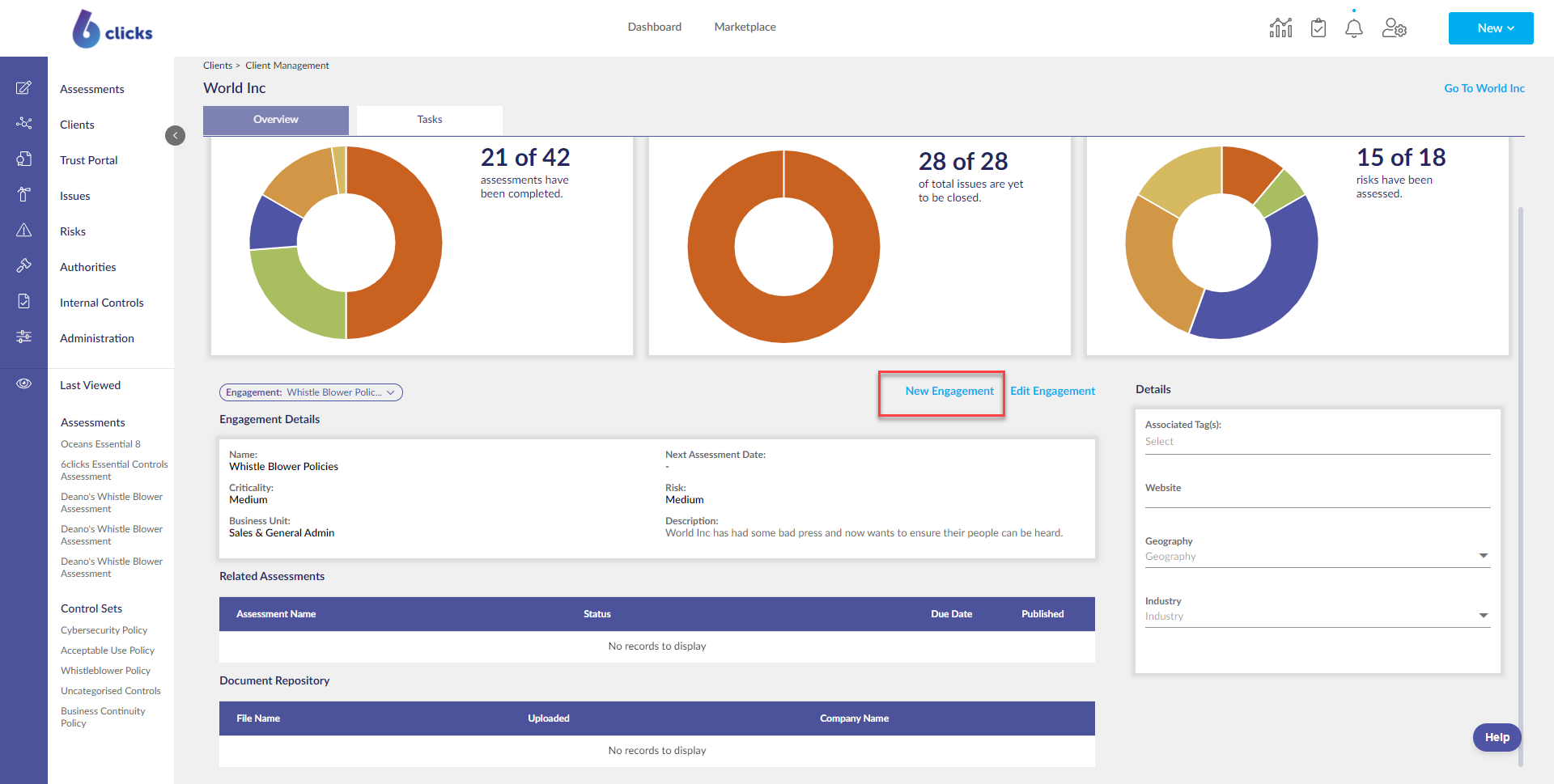 The New Engagement modal will appear where you can add the following details:
Engagement Name
Business Unit
The criticality of the engagement
Risk of the engagement
Description of the engagement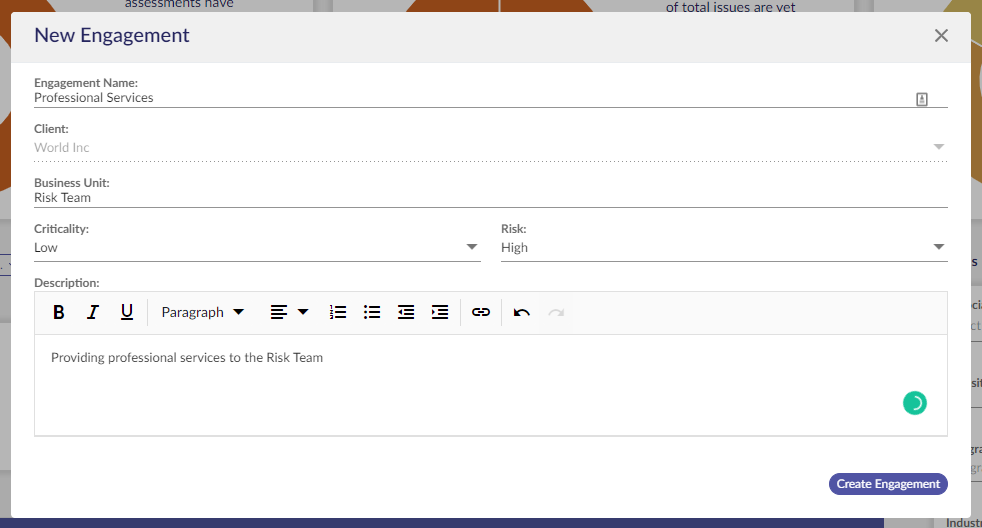 The Engagement details will be displayed in the Engagement section of the page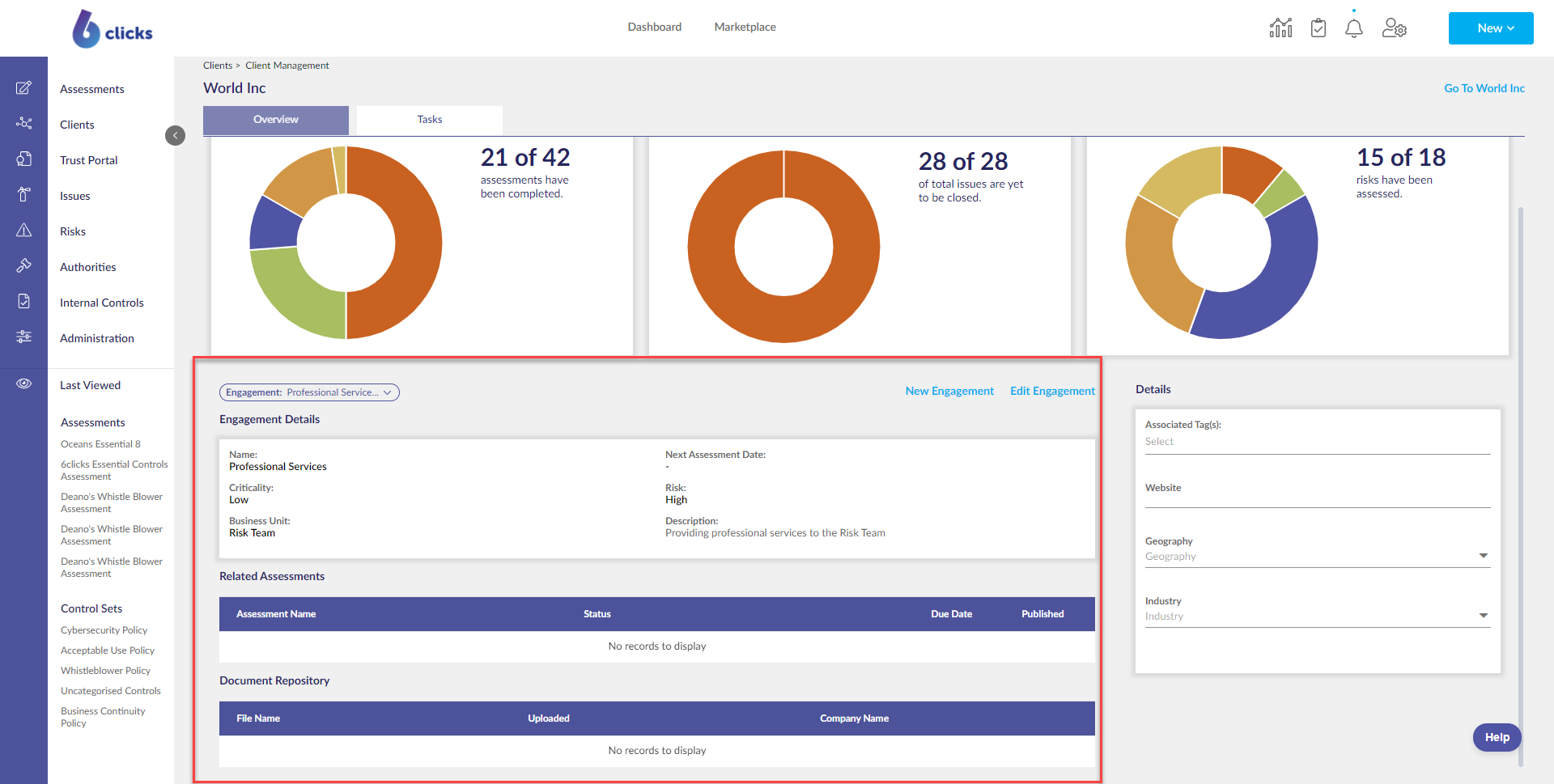 You can toggle between Engagements using the Engagement dropdown, as well as edit the Engagement using the Edit Engagement button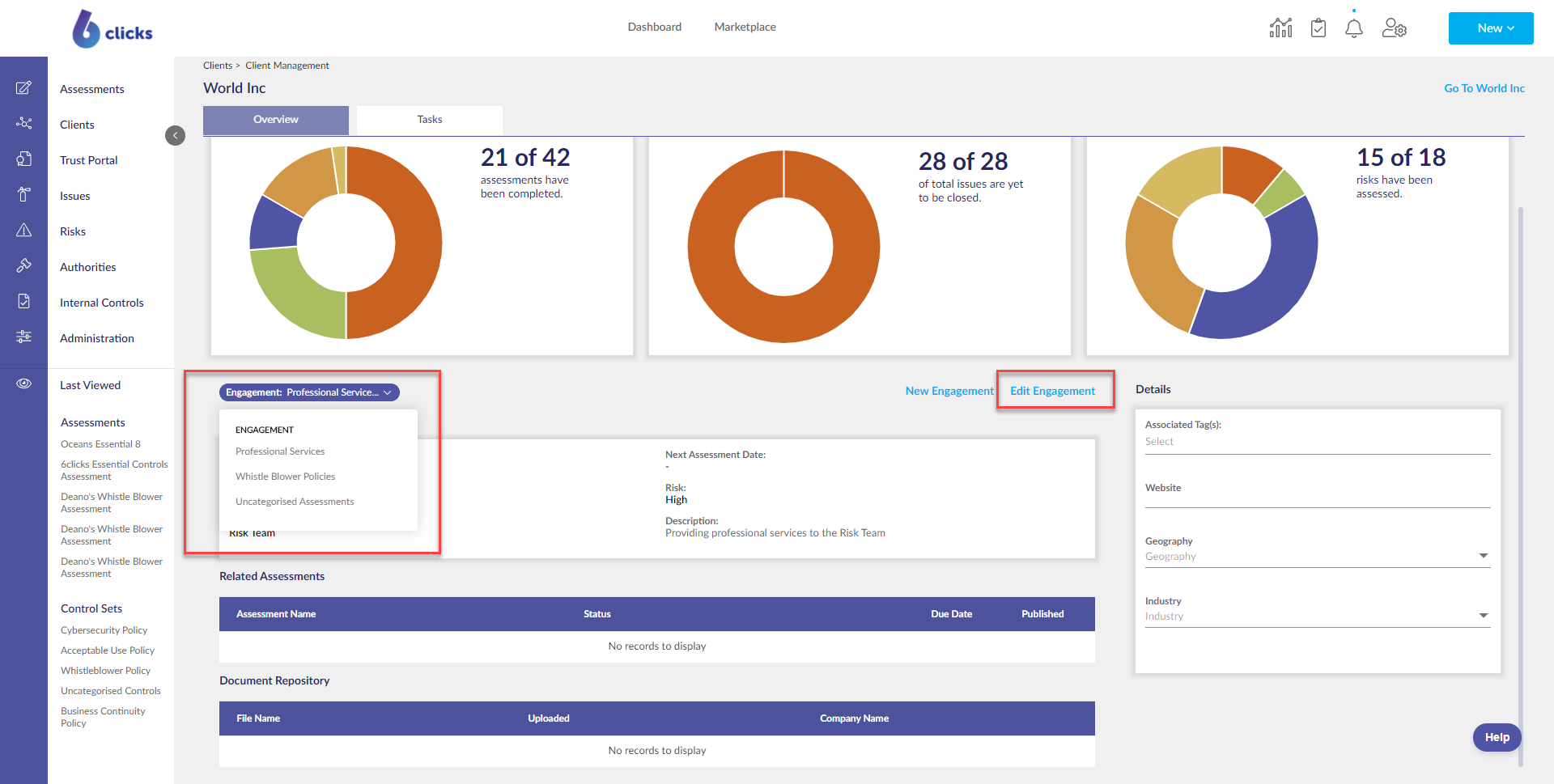 When editing an Engagement, the Engagement Settings side panel will appear, where you can update the Engagement Details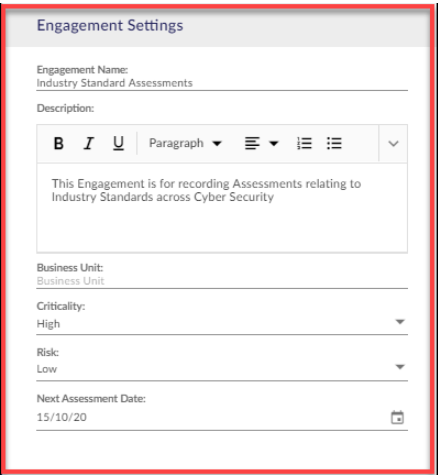 Engagements are used for bucketing Assessments that you send to Clients. They are selected from the New Assessment modal.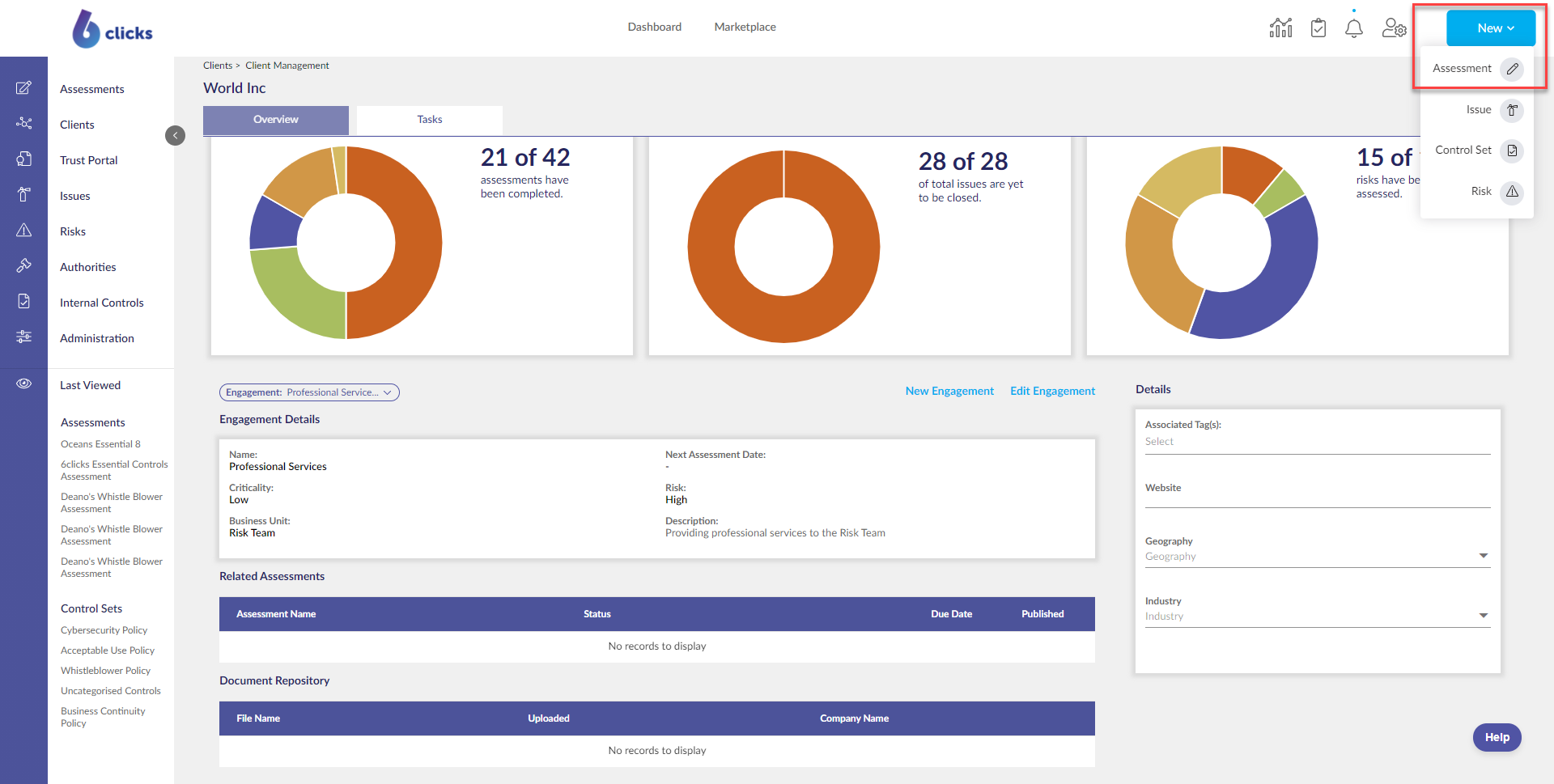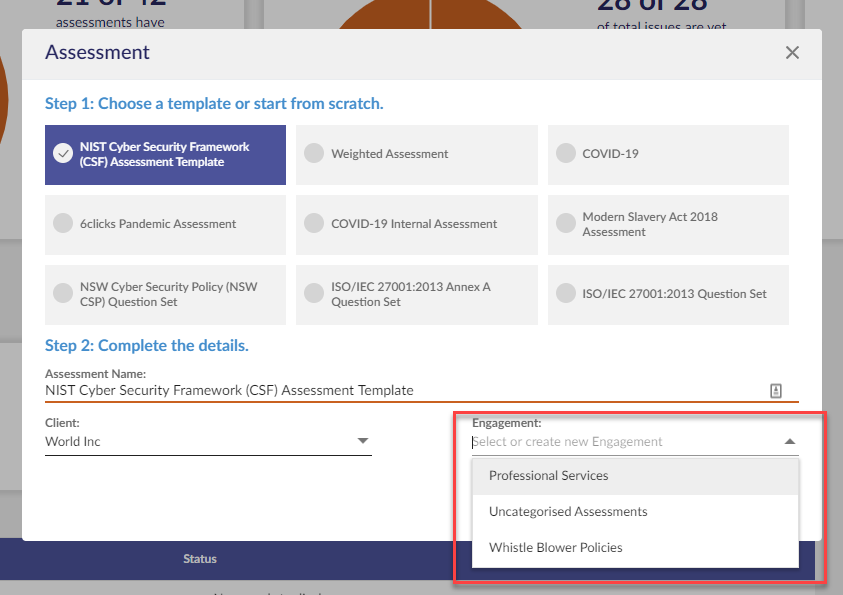 Once the Assessment has been created it will appear in the Related Assessments table (1) and any documents uploaded to an Assessment in the Engagement will be displayed in the Document Repository (2)
To learn more about Assessments, click here
Tasks tab
Client Tasks are displayed in the Tasks tab providing an easy way to view all the Tasks of the client and their statuses

Tasks are also displayed in the Calendar view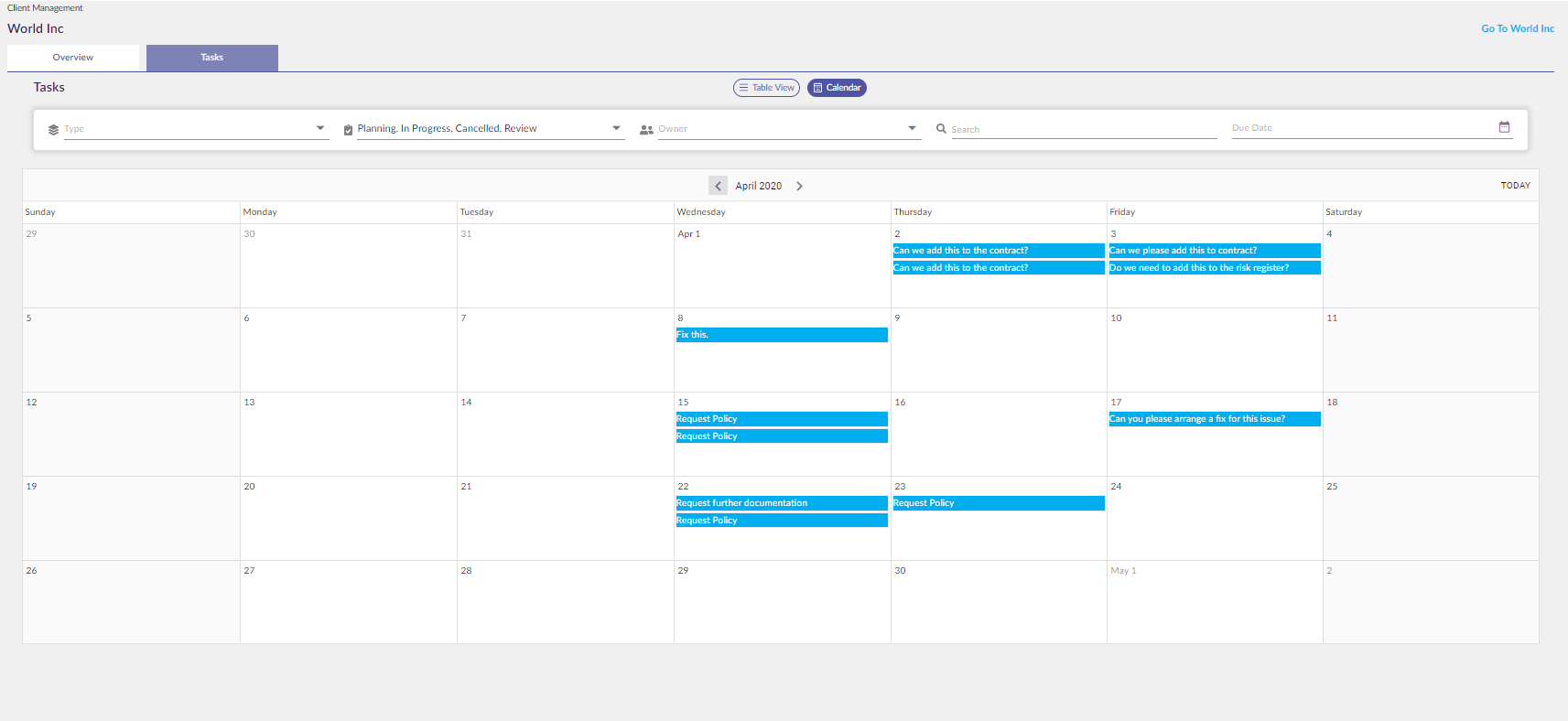 Learn more about Tasks and the Sort & Filter functions here
The 'Go To Client' link is also located at the top right of the Client Management screen. To learn more about Client access, click here