Access Trust Portal via Email Invitation
This article will outline the steps to take once an email invitation is sent from a 6clicks Trust Portal Profile.
Register & Access Trust Portal via Email Invitation
The email will be sent by noreply@6clicks.io. If a personalised message was added when sending the email this will be displayed below the invitation heading. Select the Click here to register link in the email to access the Trust Portal Profile.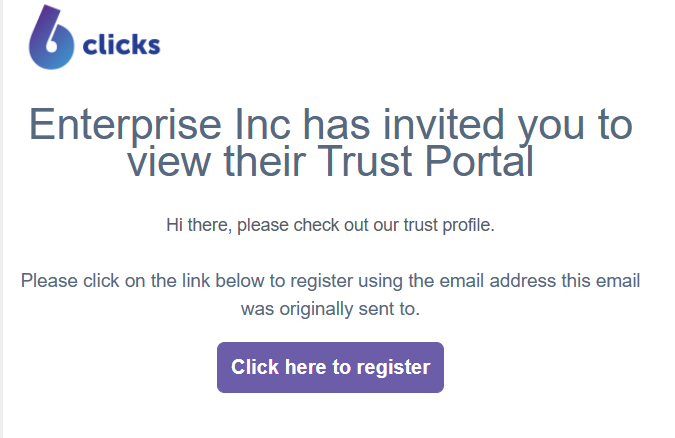 Once registered the Trust Portal will be available to view.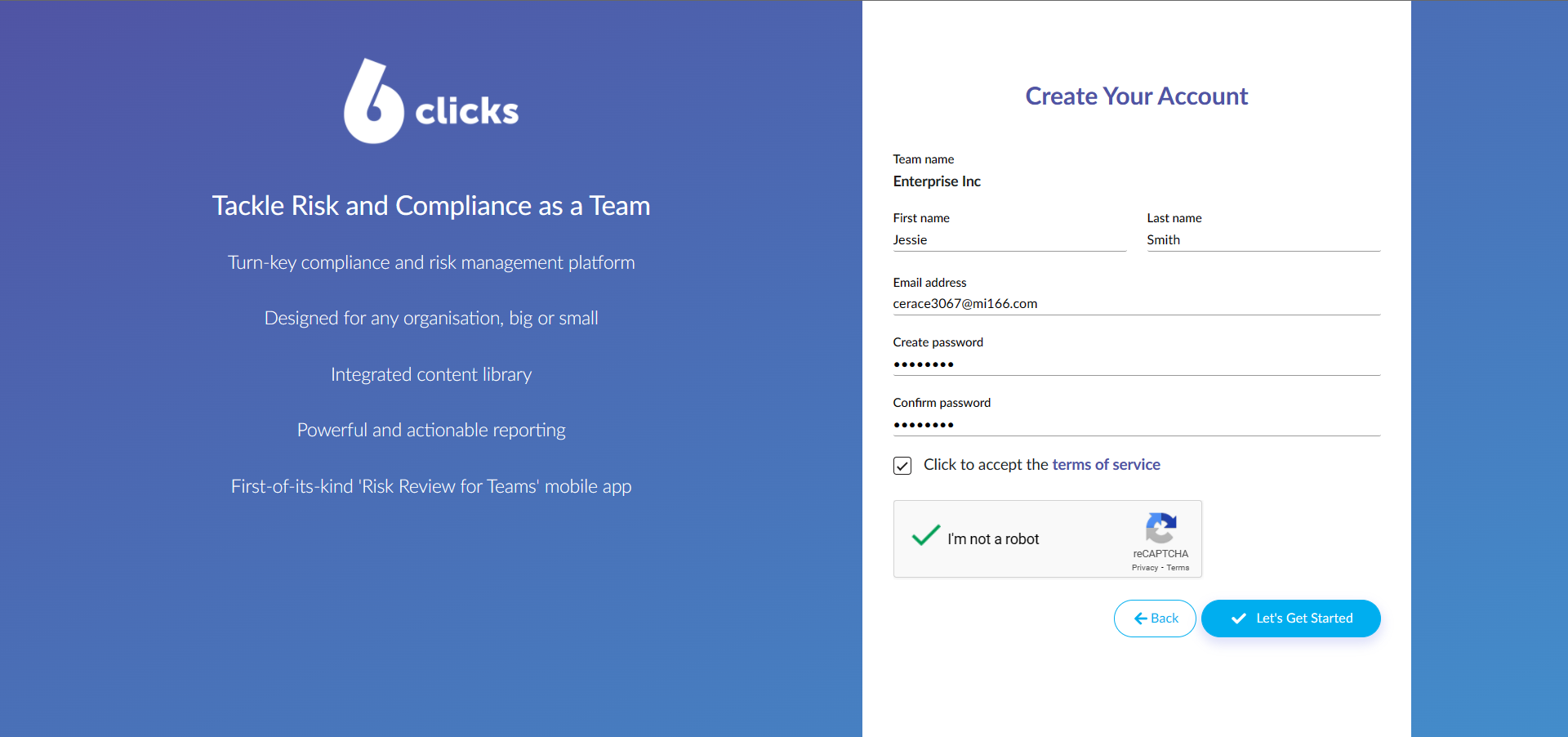 The Trust Portal view provides the option to toggle to all Trust Portal Profiles if you have been invited to more than one Trust Profile.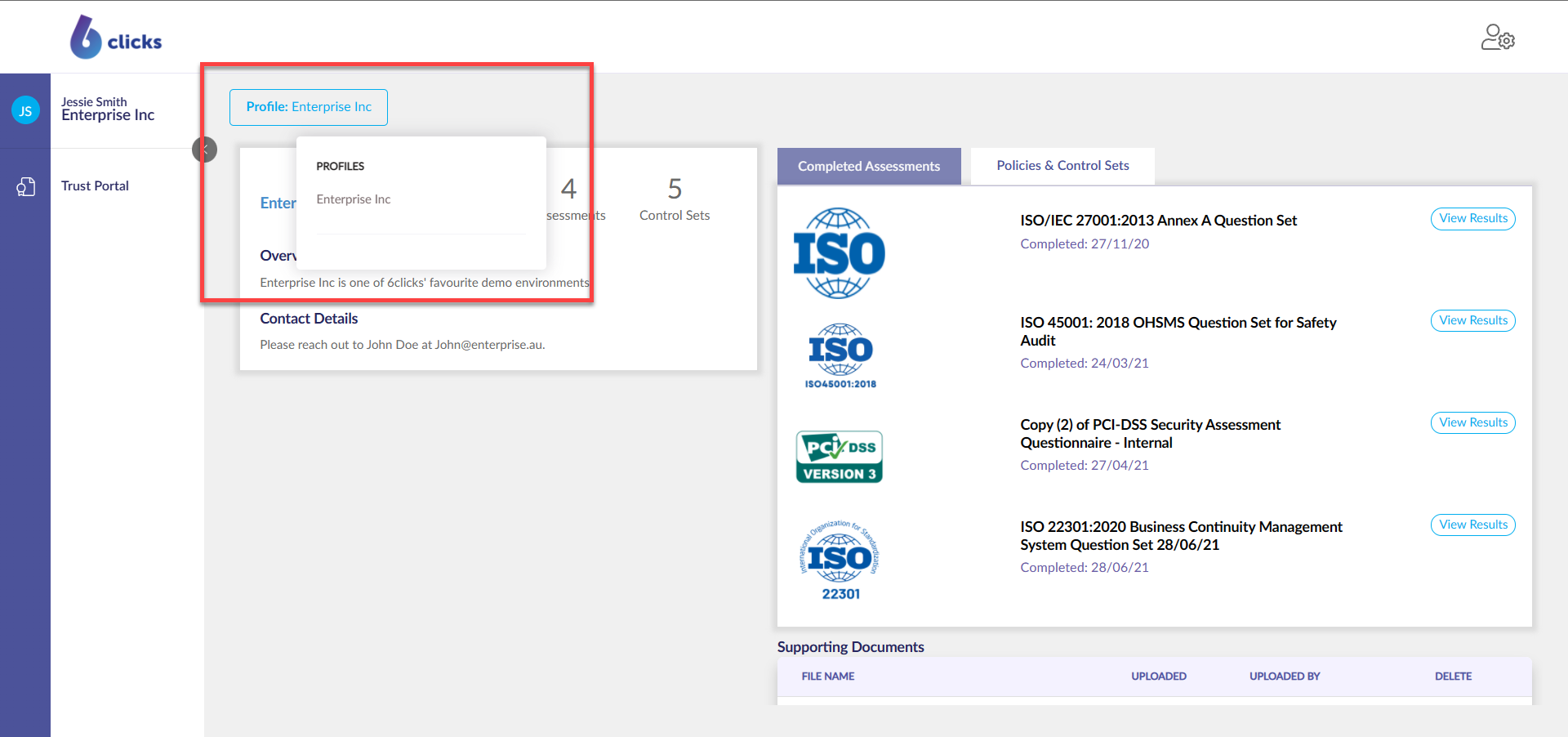 The Completed Assessment tab displays assessment results, including any supporting documents that have been uploaded.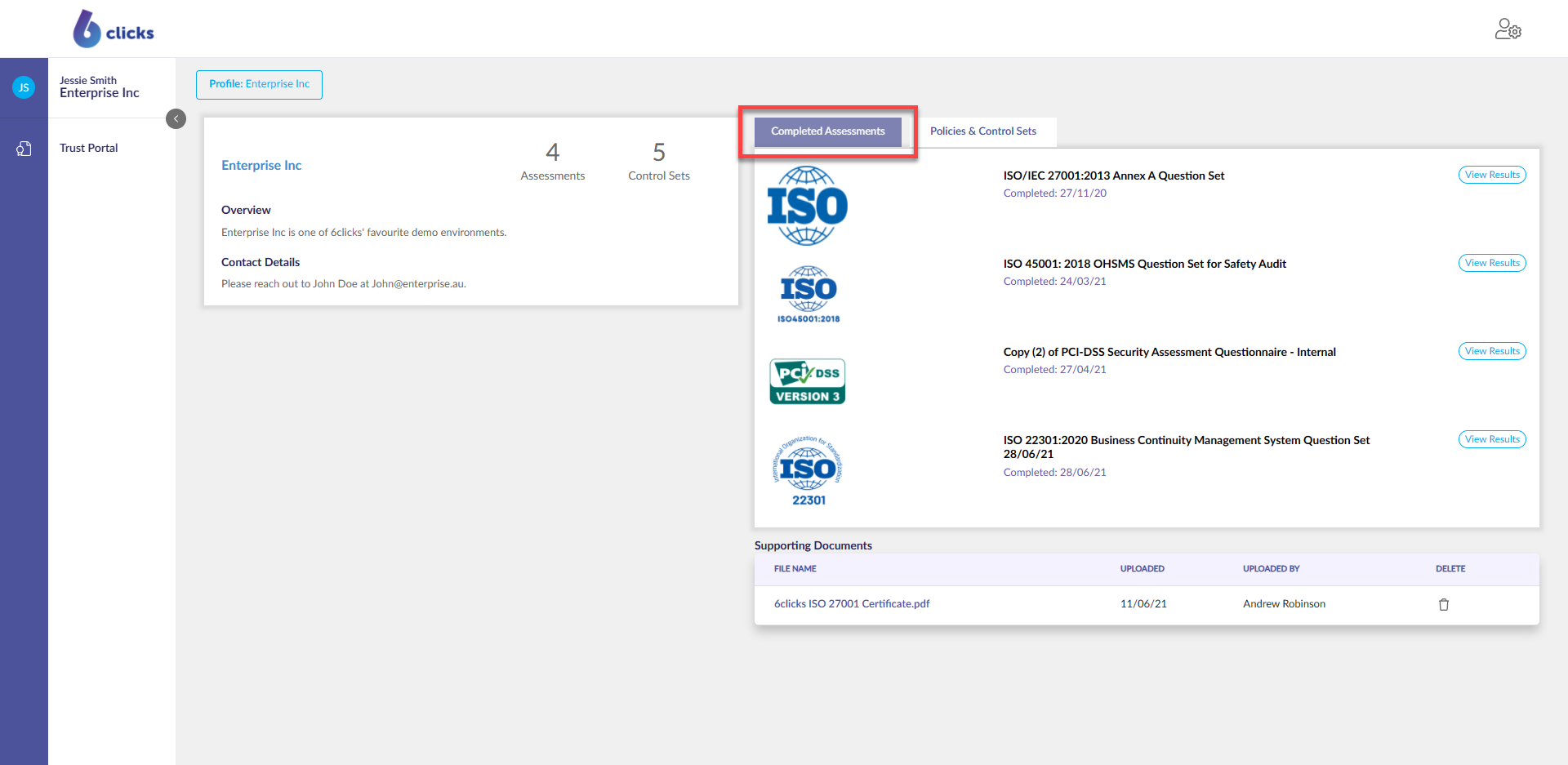 To view an Assessment, click on the View Results button.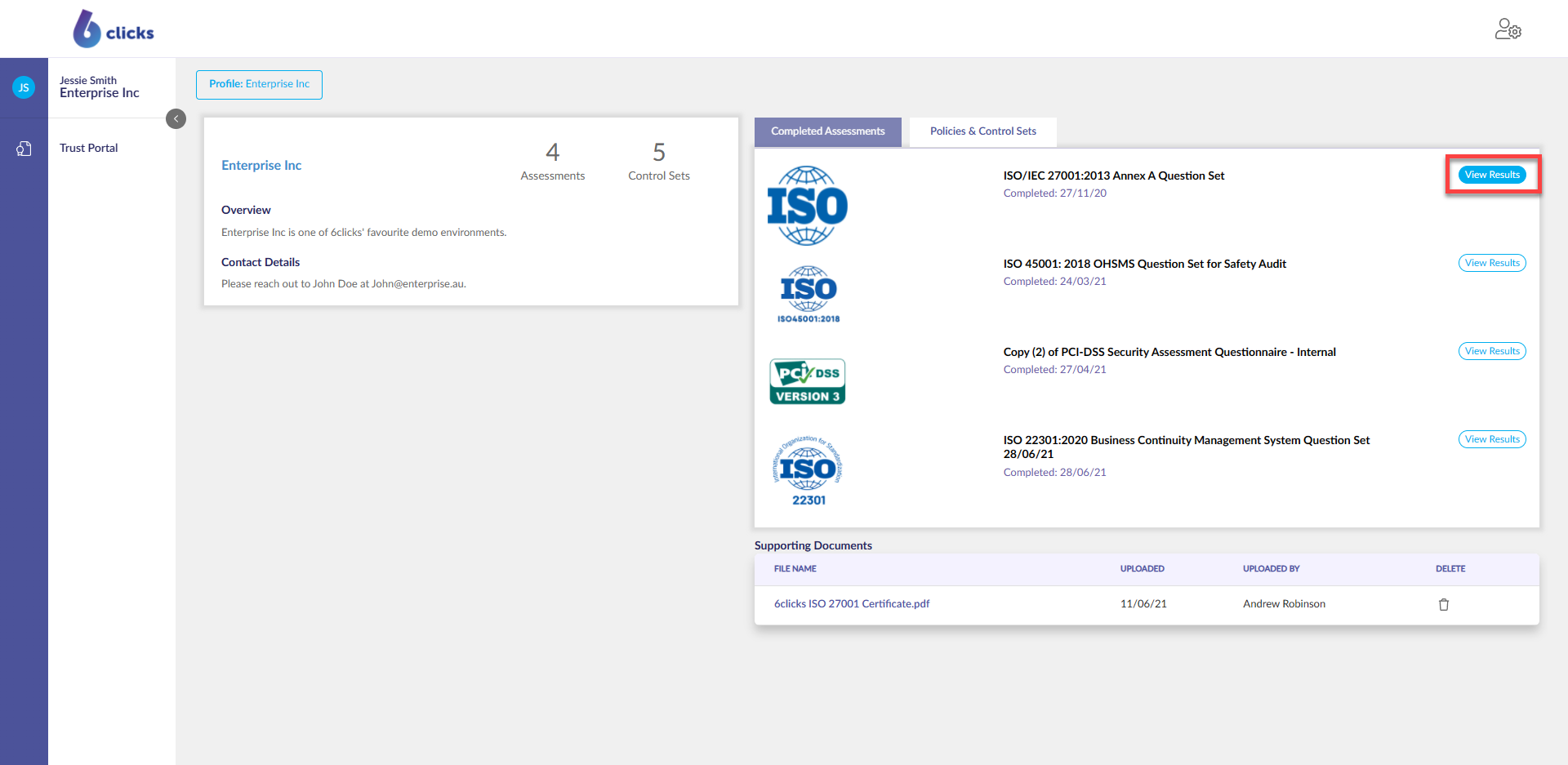 The results for the assessment will appear on the modal.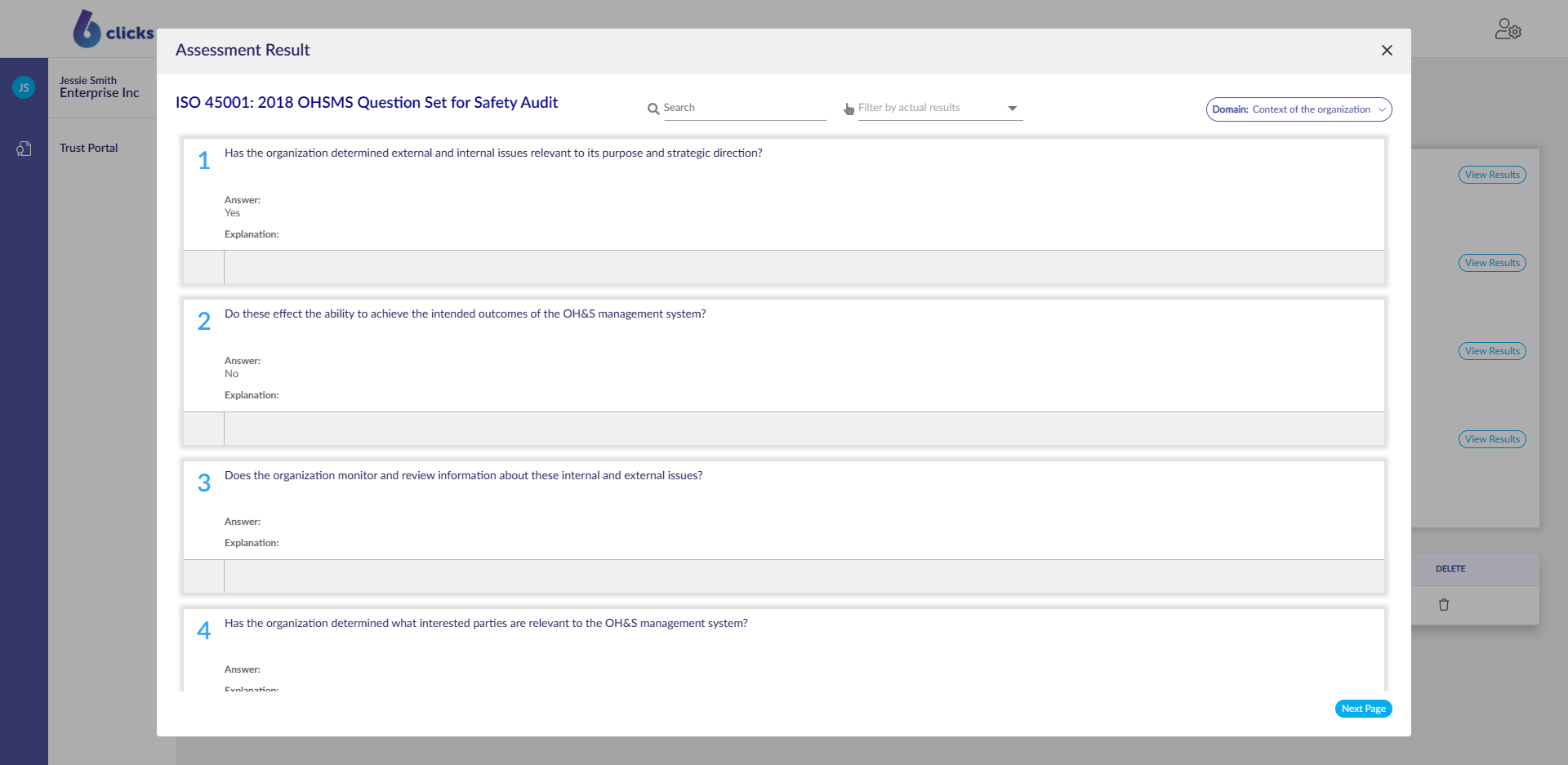 Click the Policies & Control Sets tab to view the list Control Sets & Policies.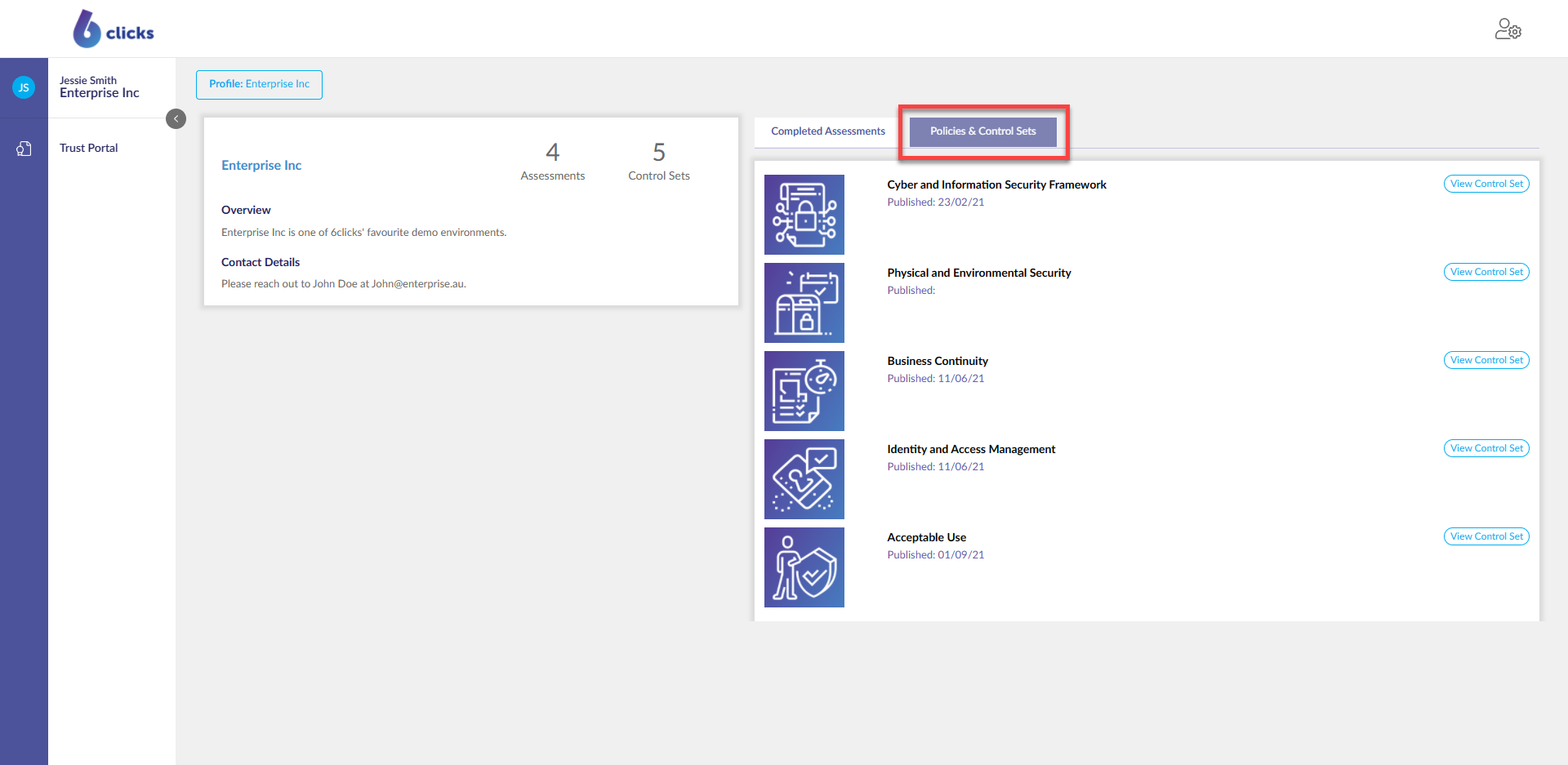 Click View Control Set to open and view its details.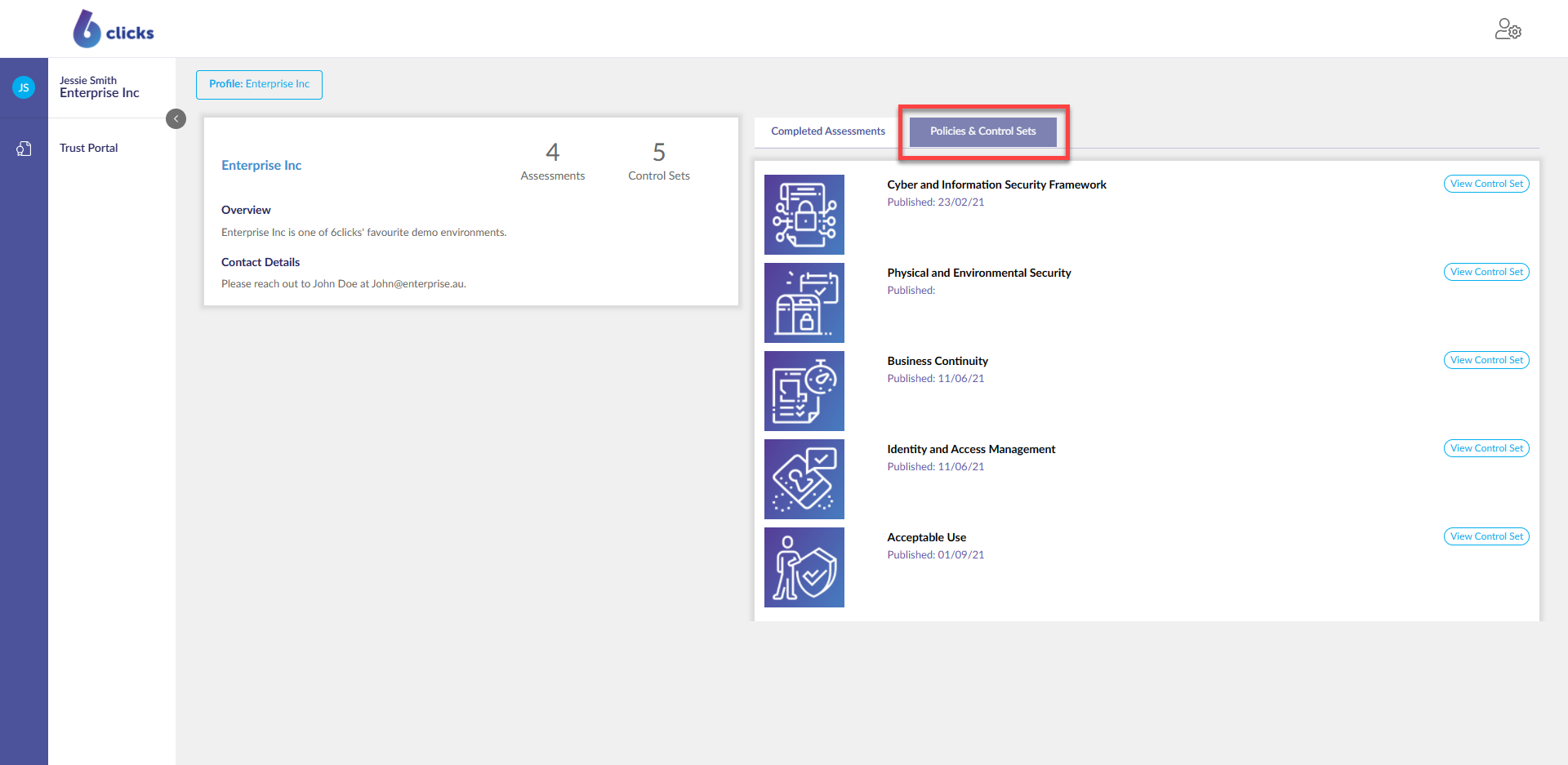 To logout click the button at the bottom right of your User Settings dropdown.