Share your Trust Profile
To share your Trust Profile, you first need to change its status from Inactive to Live.
To do this, click the Status dropdown and then select Live.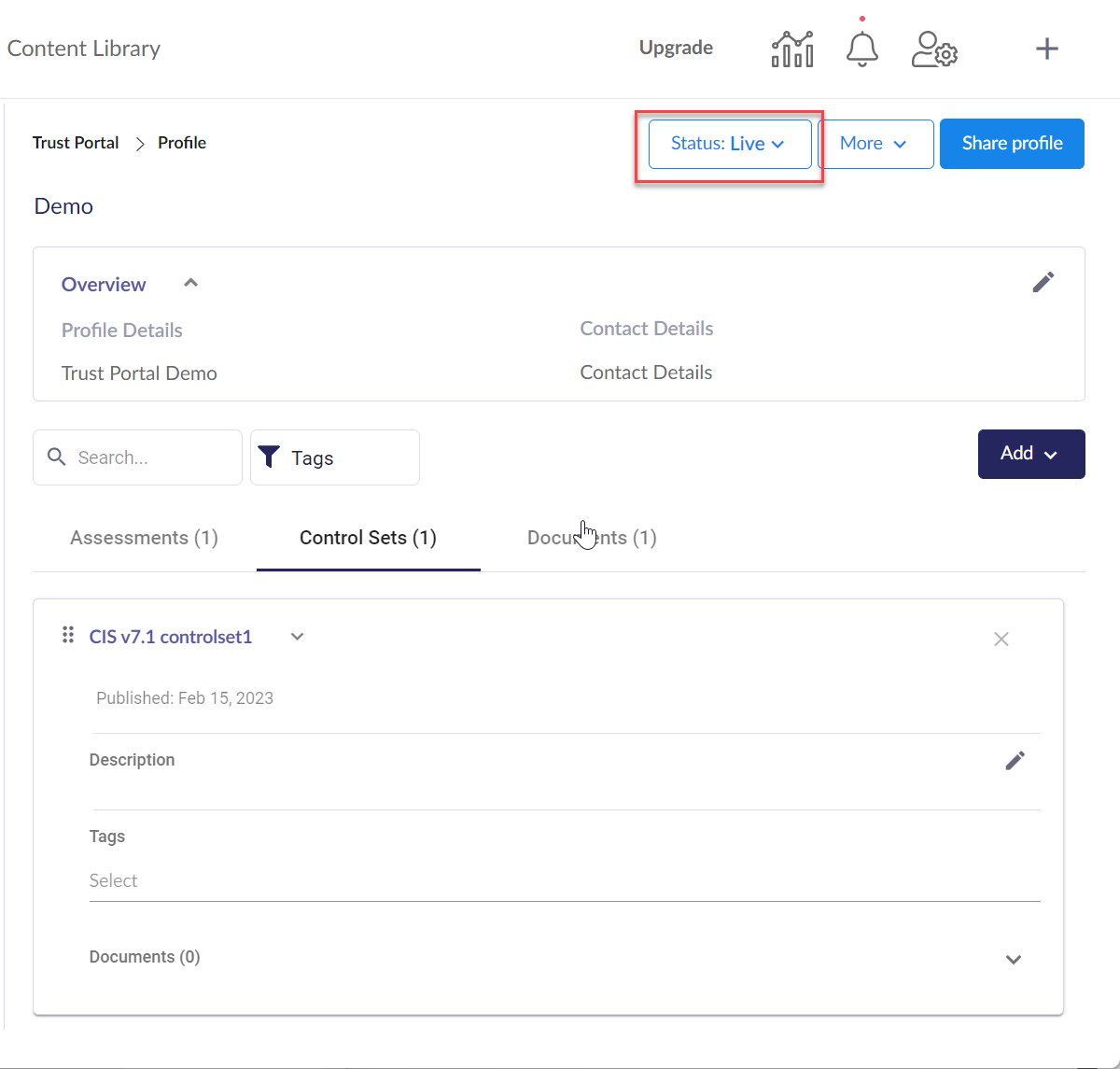 Next, is to share the Profile with a specific user, to do this, hit the Share Profile button.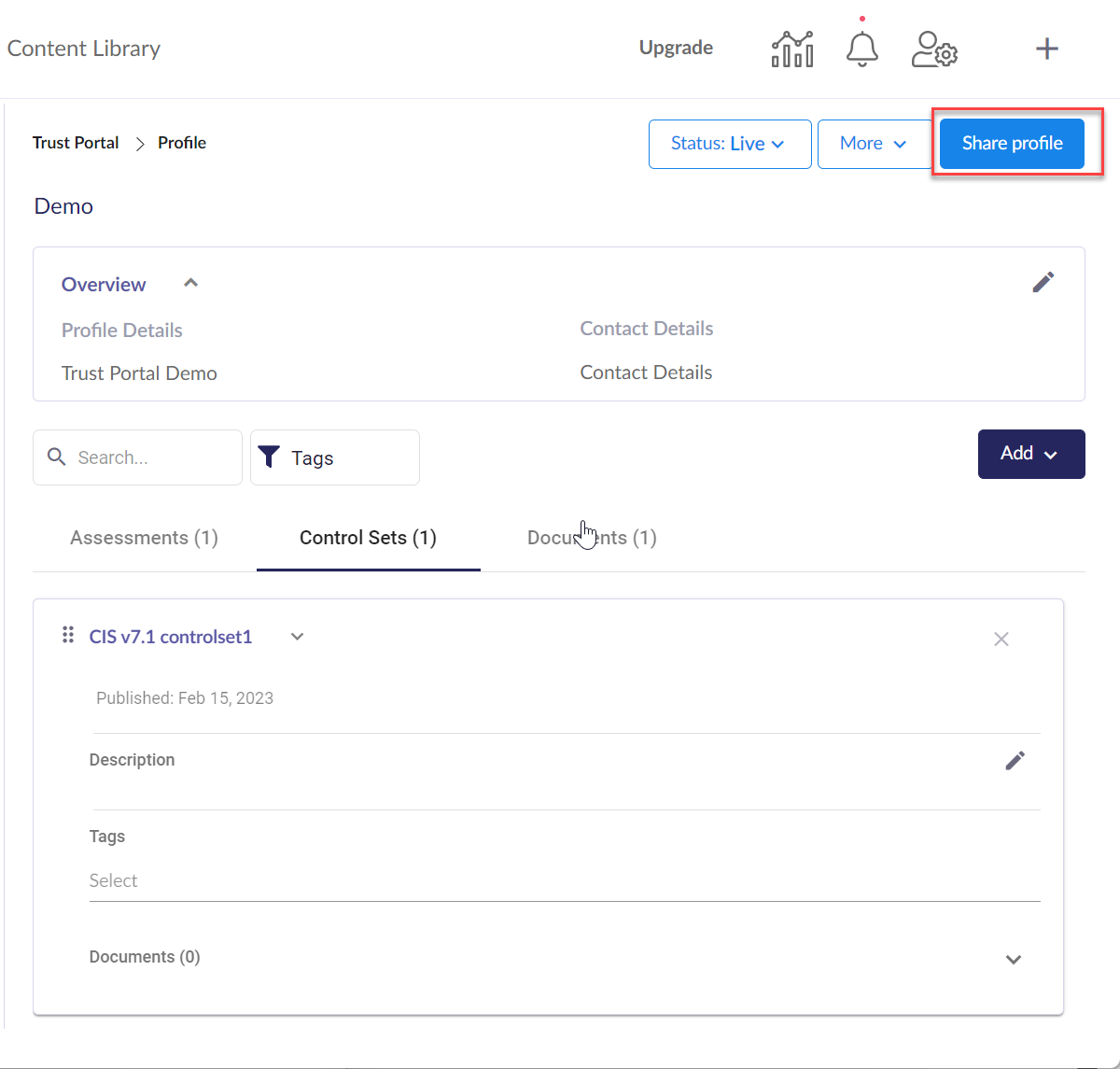 Search for users by name or valid email. If not added yet, click the Add User button.
The user will then receive an email to sign up and access the Trust Profile that was shared with them.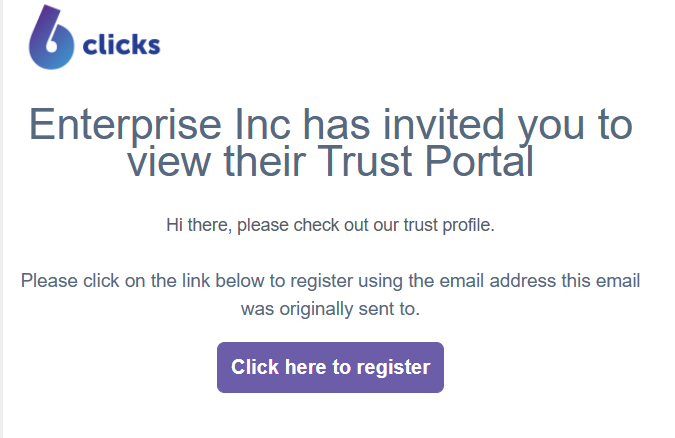 Below is what they'll see when accessing the Trust Profile that has been shared with them.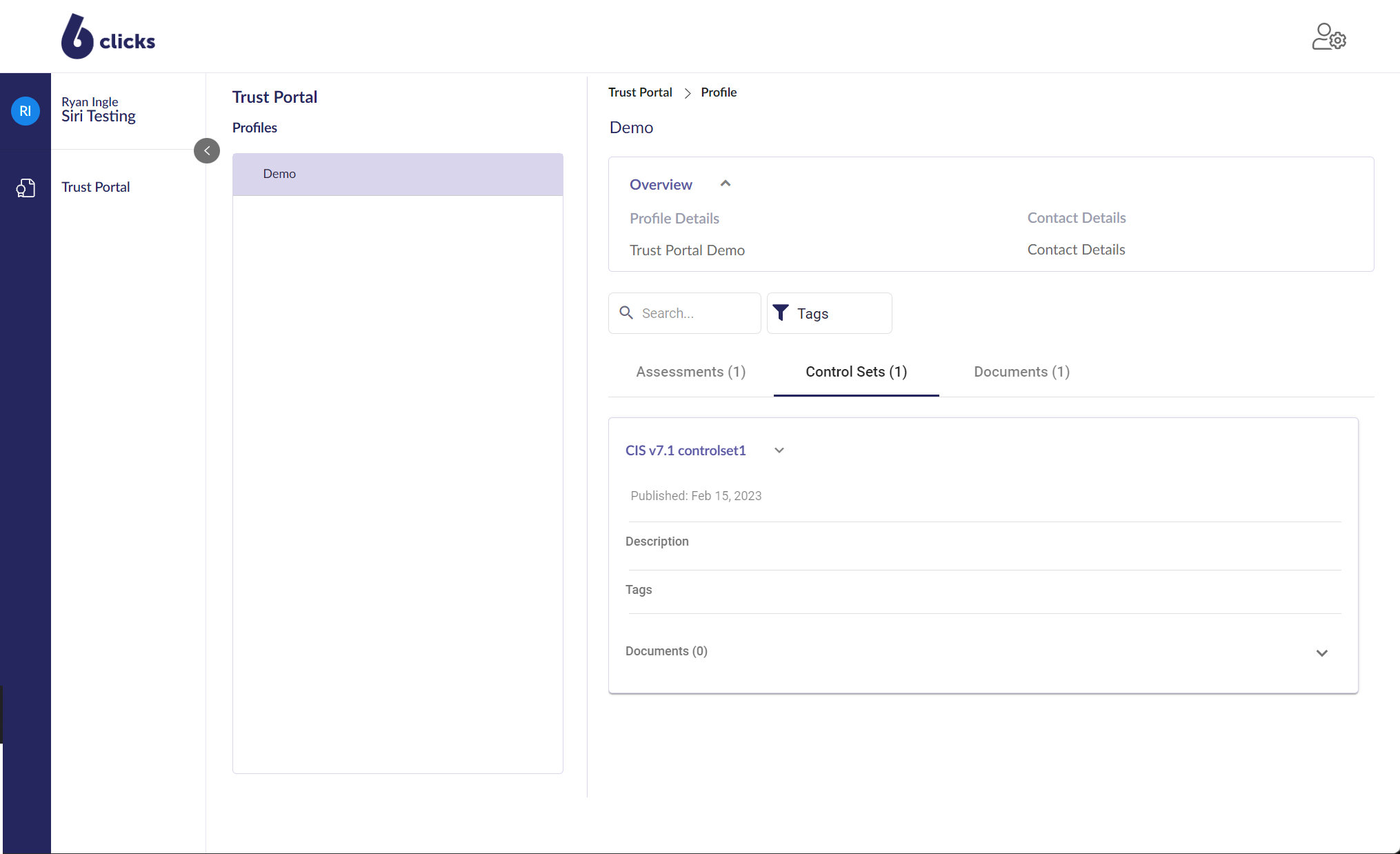 To manage the users you have invited to access your Trust Profile, hit the ellipsis and a drop-down appears with User Management.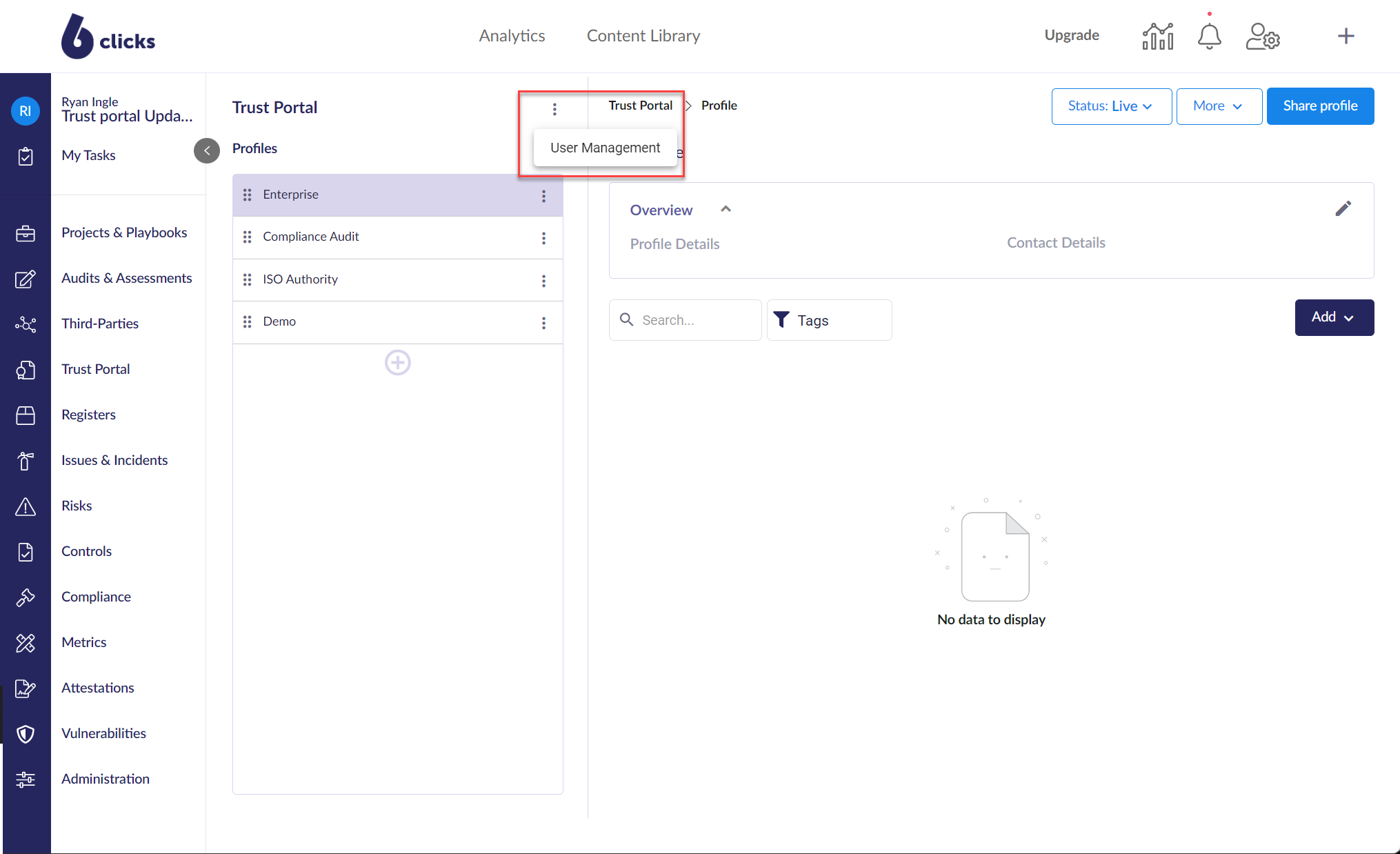 Here you can see all the users you have invited to your respective Trust Profiles. You can Resend or copy links, and Revoke user access from here.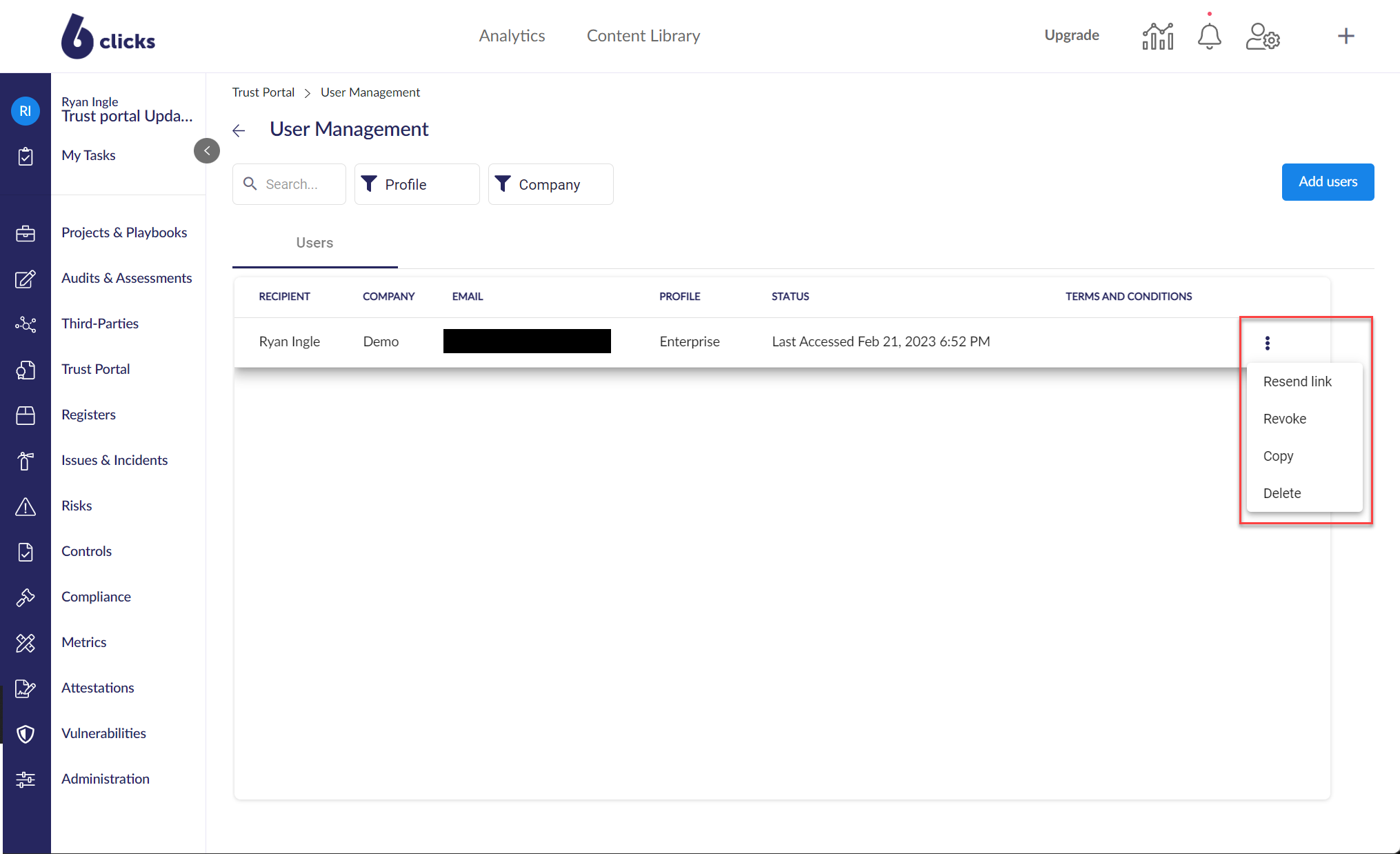 You can change the Status of your Trust Profile back to Inactive, and this will mean any user you have access to the Trust Profile can no longer see it.
You can always return it to Live whenever you like.
Trust Portal - Terms and Conditions
From the More drop-down select the Settings button.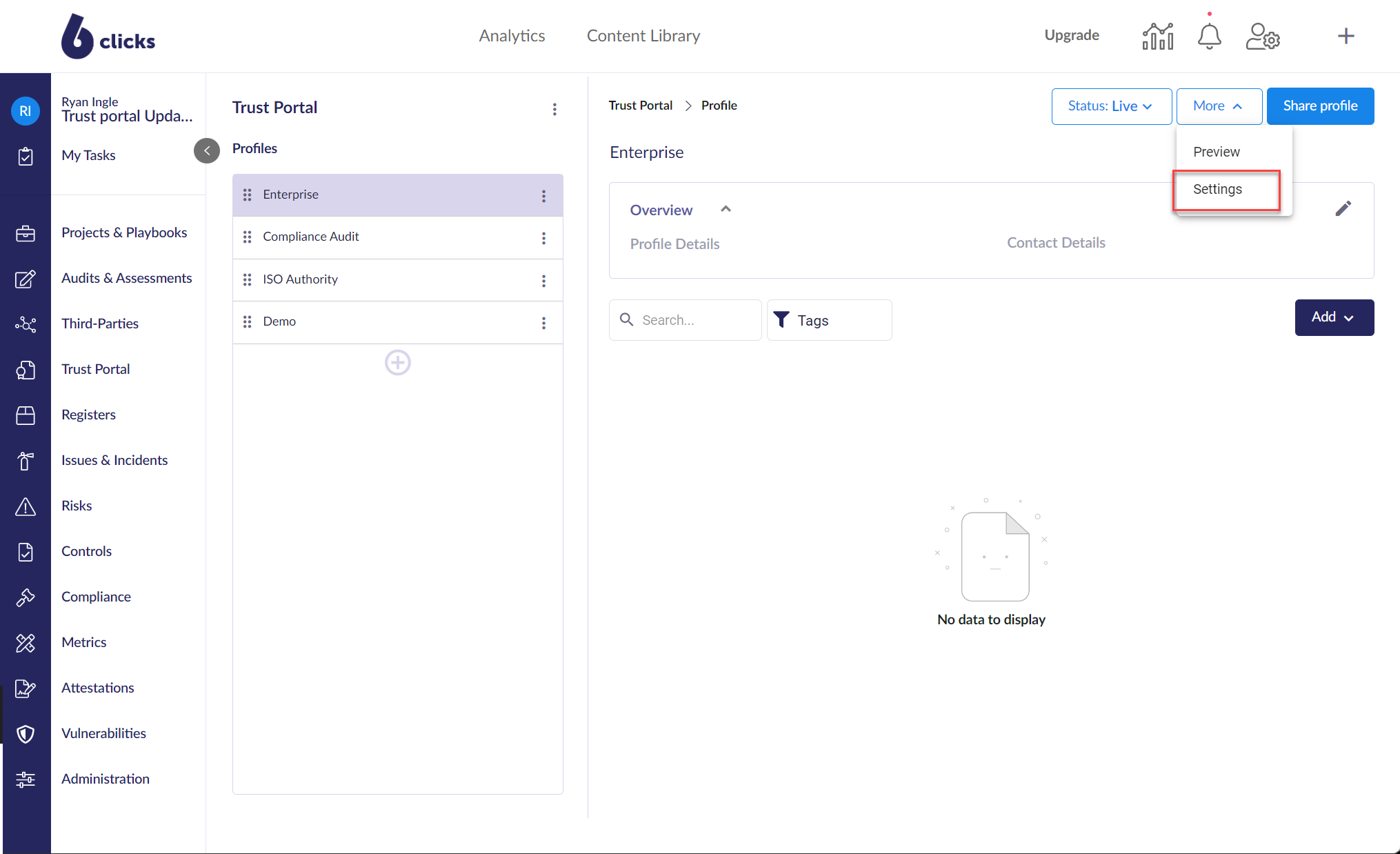 Trust Portal Settings brings up the Terms & Conditions for this Profile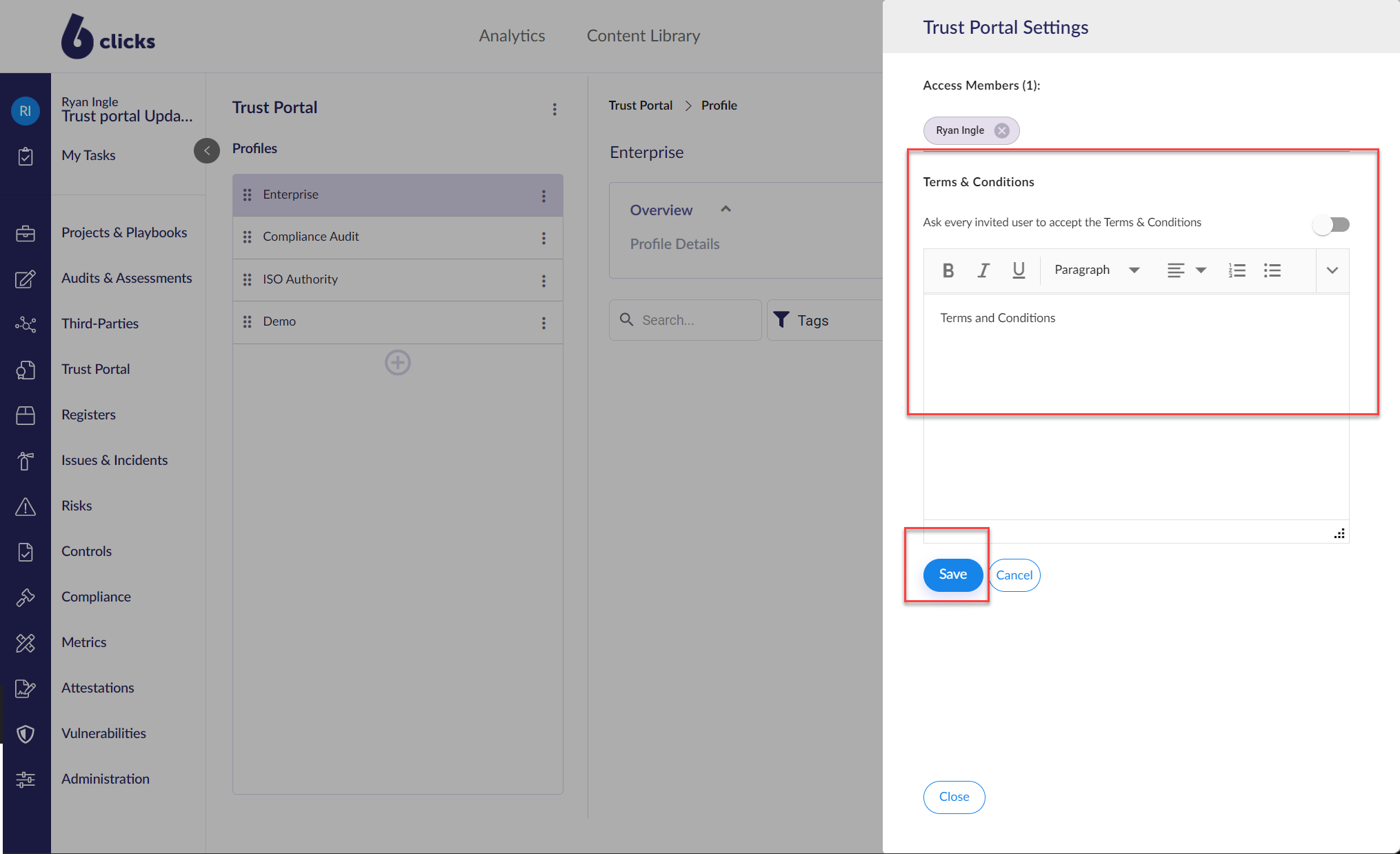 Under Terms & Conditions enable Ask every invited user to accept the Terms & Conditions.
Note: Once the T&Cs option is enabled, every user will need to accept your T&Cs that applies to users that were invited to your Trust Portal in the past as well.
Click on Yes.
Enter your company's T&Cs here.
Click Save then Yes.
And Close.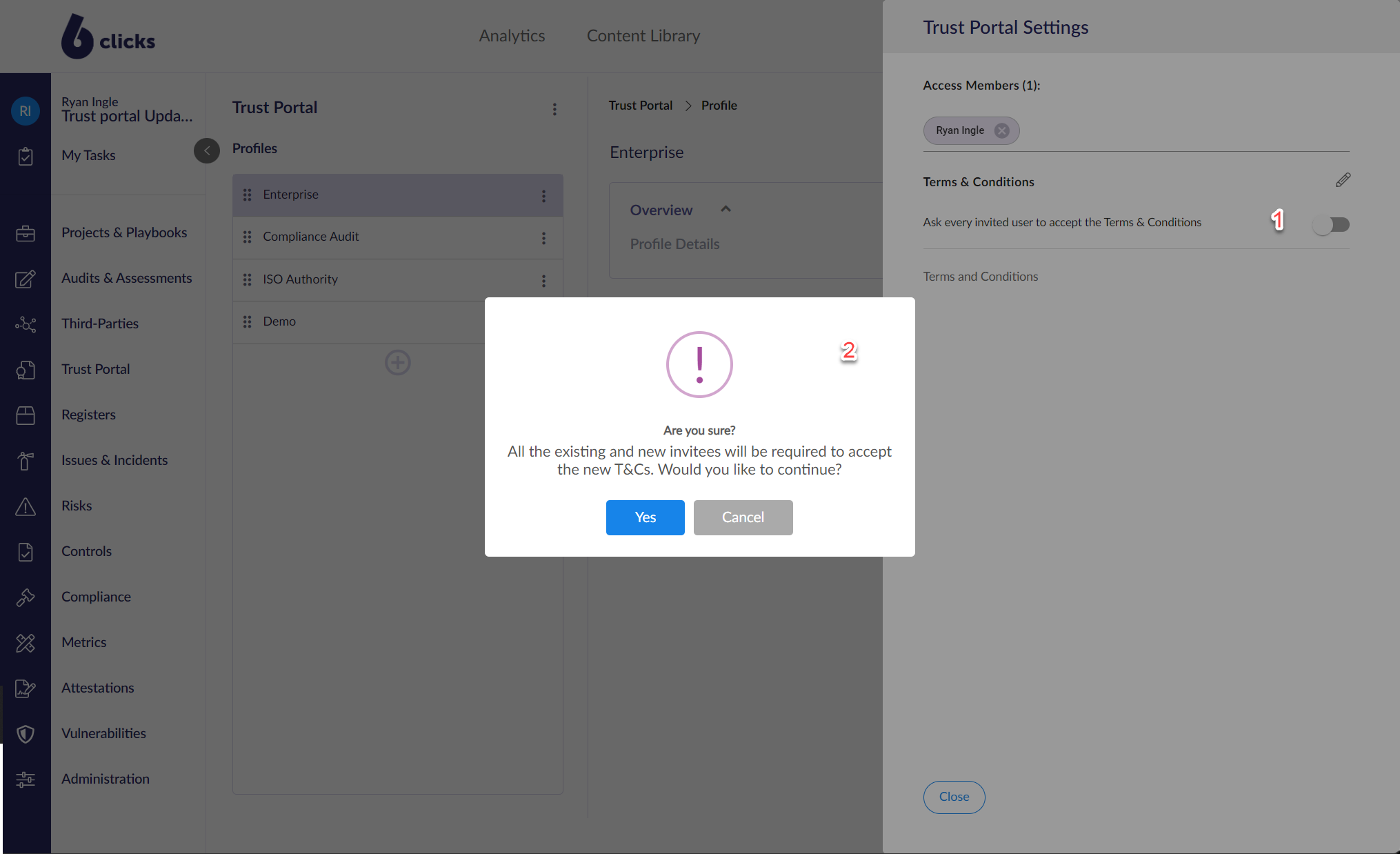 Go back to your Trust Portal and click Share profile and fill in the details.

Once the external user has set up their account they will be then required to Accept the T&Cs as defined by your company. T&Cs.
When the user has accepted the T&Cs they will be able to see what you have shared with them in your Trust Portal.