Learn how to add Responders to Assessments in the 6clicks platform.
Publish Status
Before we can send the assessment off to be answered the status needs to be in the publish mode, read this article to learn how.
Adding Responders
Open up the published Assessment to be sent out and click on the Responders tab. Click on "+ Add Responders" to bring up the Responders side panel.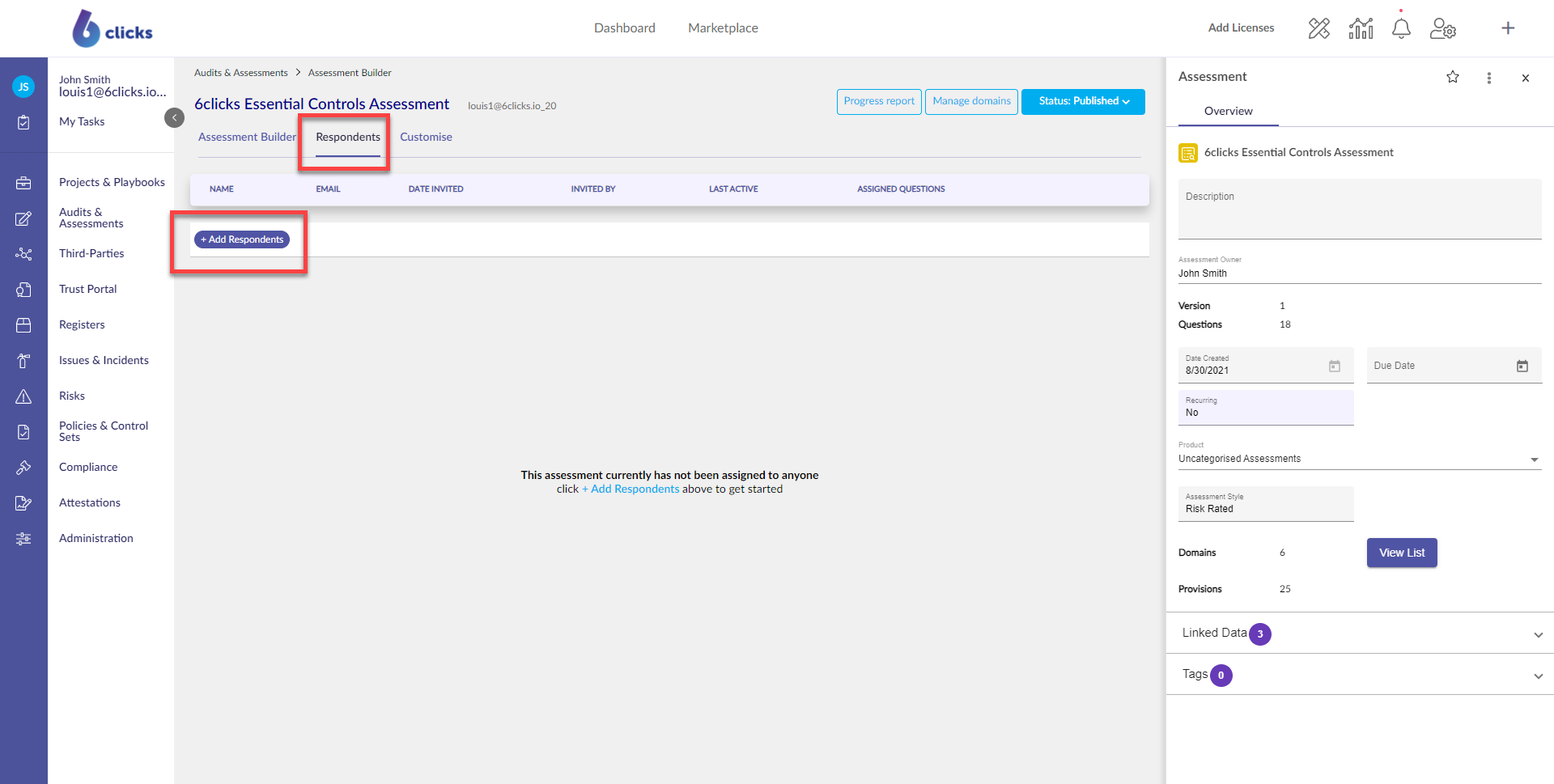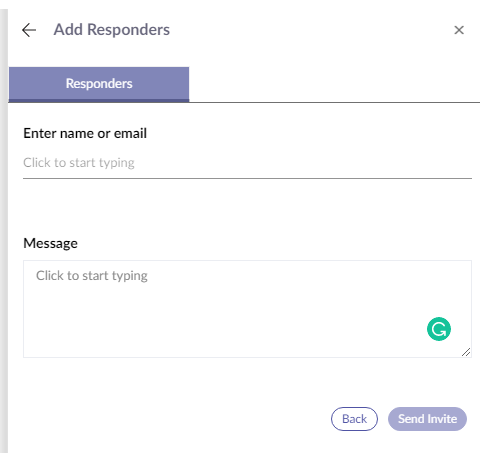 Add the responders into the name or email field that you want to send the assessment to. Add a customised message if required that the recipients will receive in their email and press Send Invite when ready.
Note - Users who are sent the assessment who are not users current users will be given limited access to the 6clicks platform. This mainly includes the ability to view tasks and respond to assessments.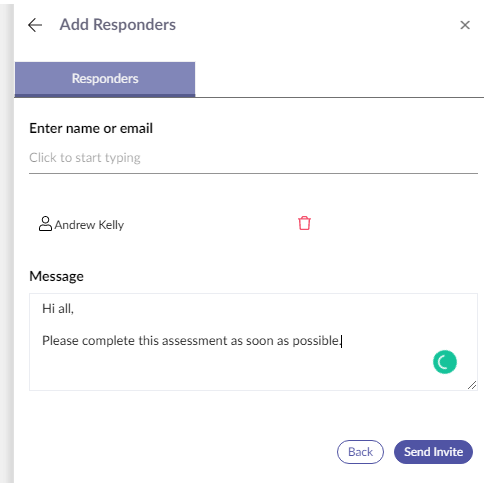 To learn how to respond to an assessment, head here or to learn how to bulk send assessments to third parties, head here.
Response only users can be added directly to third parties before any assessment has been sent and then selected to be invited to an assessment. To add response only users to a third party, head here.
Response only users already added to the third party can be selected from the add user field.