Adding content from the 6clicks Content Library
Watch this video on YouTube
Read the steps below for detailed instructions.
Navigate to the 6clicks Content Library tab using the top menu navigation.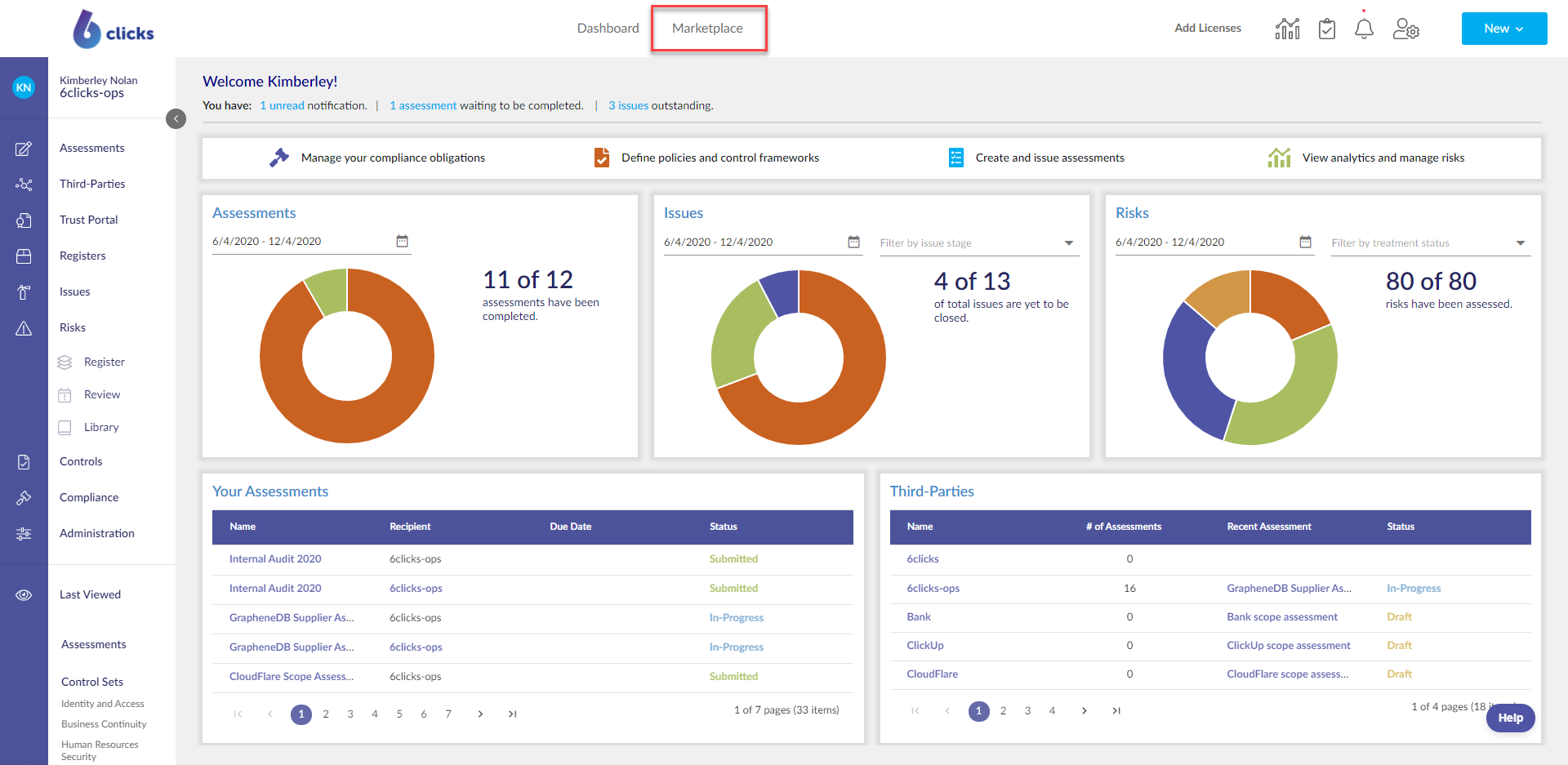 Find content by Category from the left column, use the search bar, or filter the content type of Assessment, Authority, or Control Set.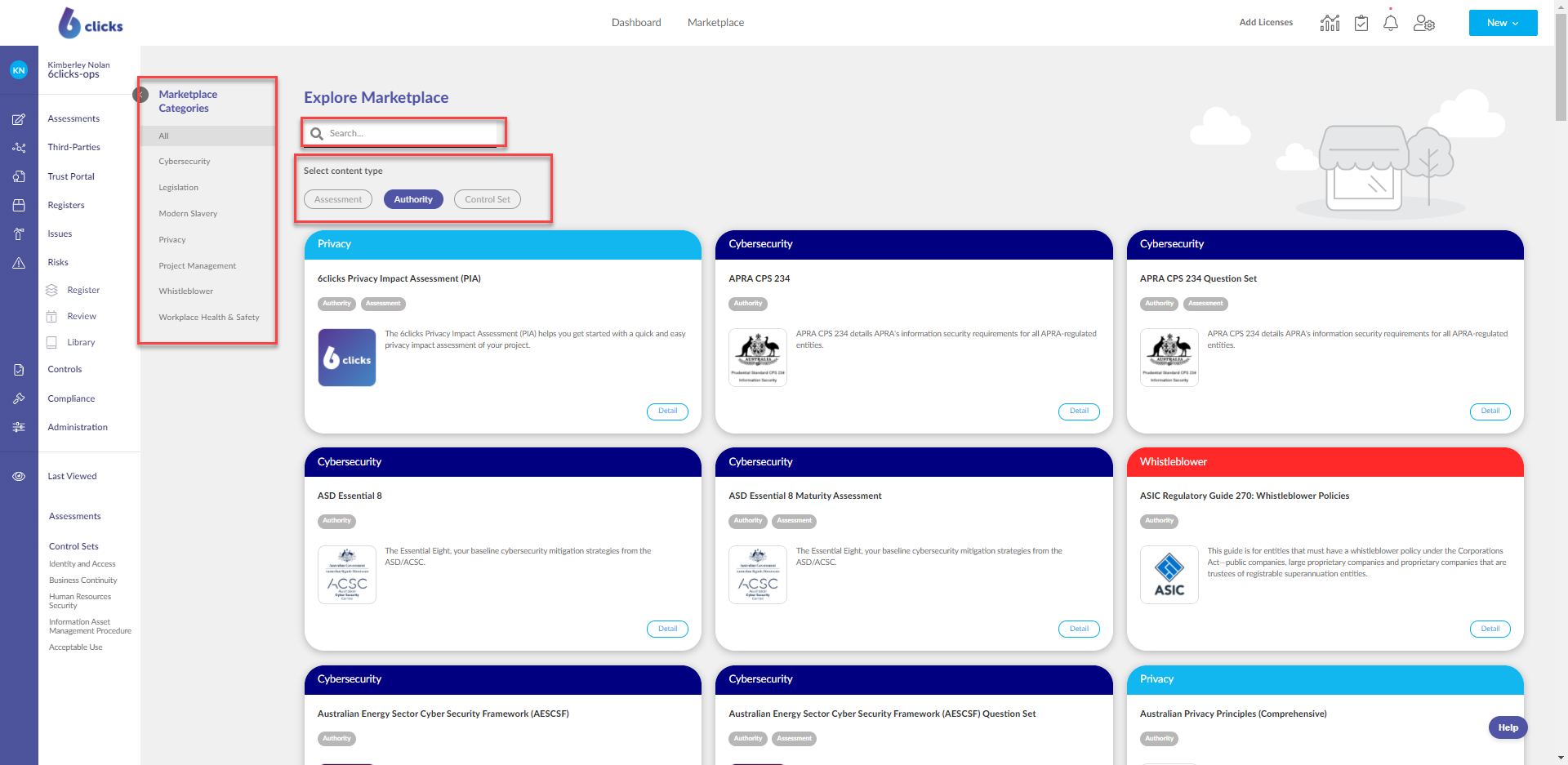 Click the Detail button to access the item Overview for further detail and to download content.
Each Content Library item has an associated logo, name, and short description to help you make your ideal selection.
Select Add Content to add a Content Library item to your account.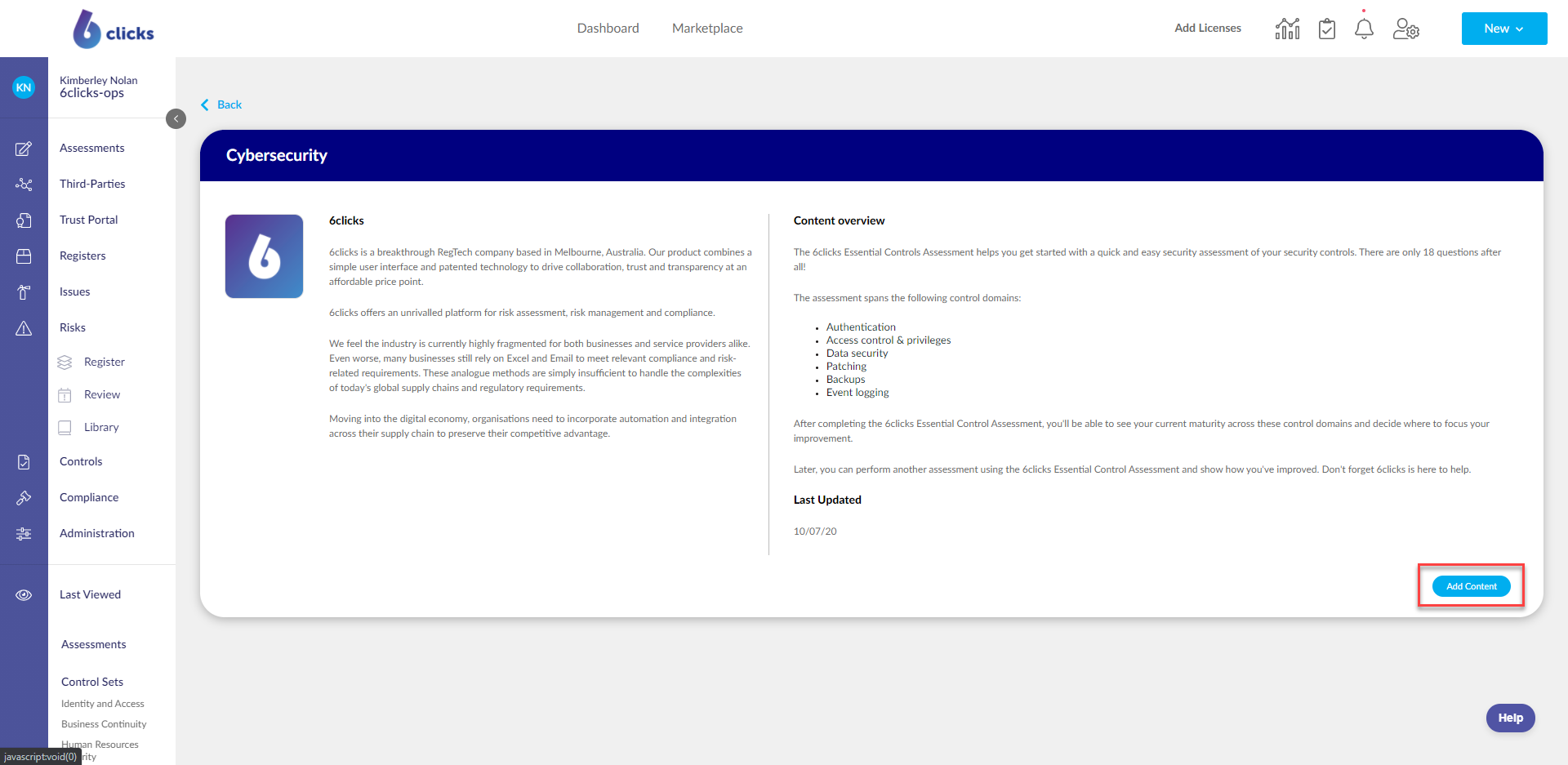 Once you have added the content, you will be notified by email once it is ready for use.
Each piece of content can be found under the appropriate tab in your account, based on the content type. For example, a newly downloaded assessment will appear under the Assessments tab.