Adding Authorities to Your Team
Authorities are external standards, laws and regulations. These documents are ingested into 6clicks from various sources and are managed by the 6click Content Team. If you require any Authority documents to be added to the Content Library, please contact support.
To add an Authority, head to the Content Library.

In the Content Library, you can filter by Authorities, or search directly.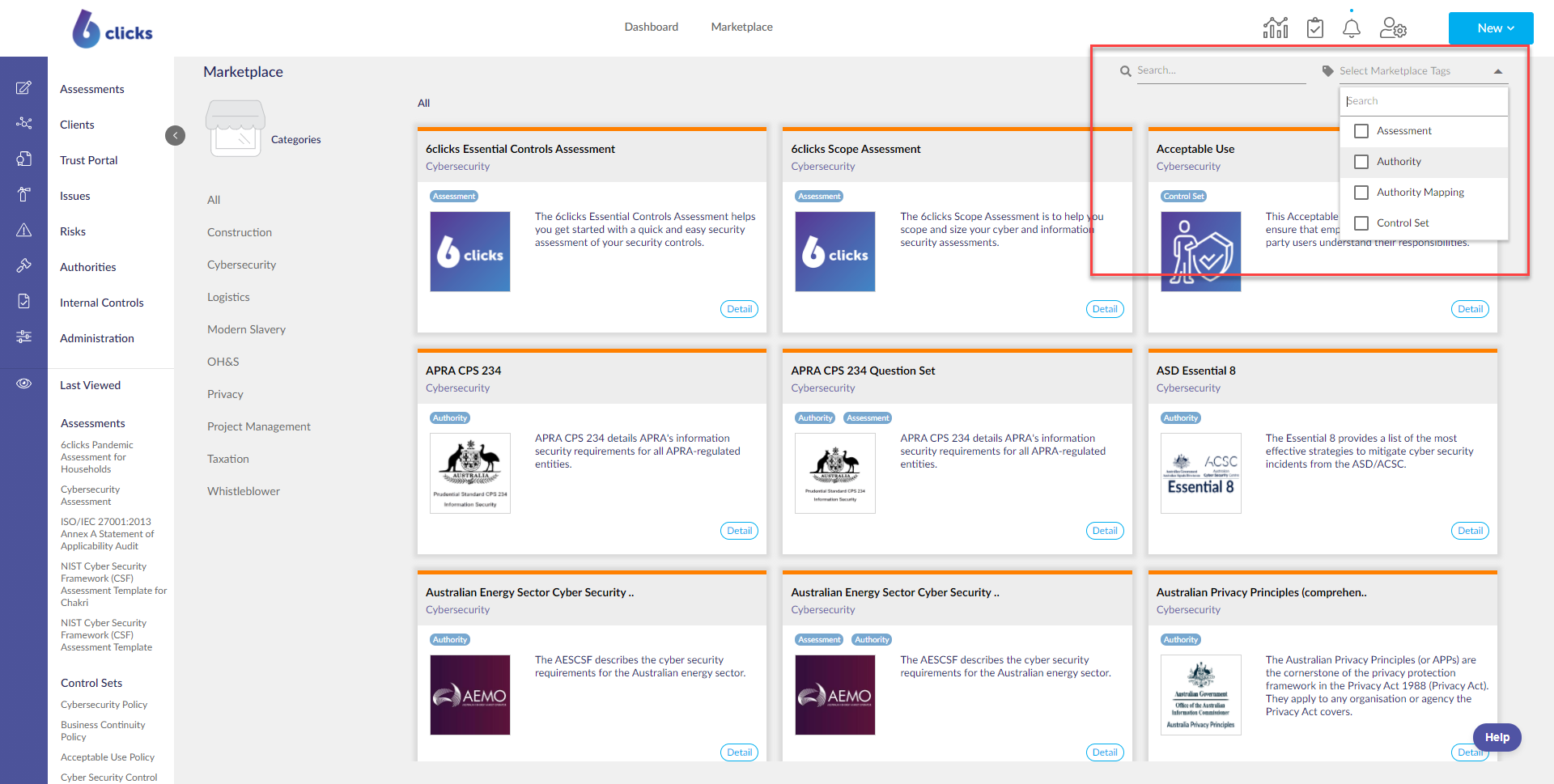 An Authority will have an Authority tag applied to it. To learn more about the Authority, click Details.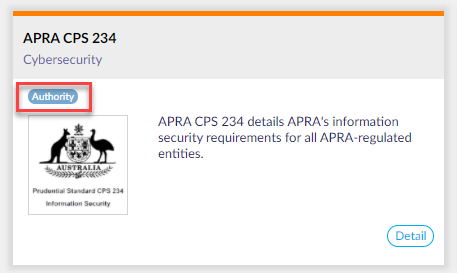 The Authority Details page provides more information on the Authority. To add the Authority to your Team, click Add Content.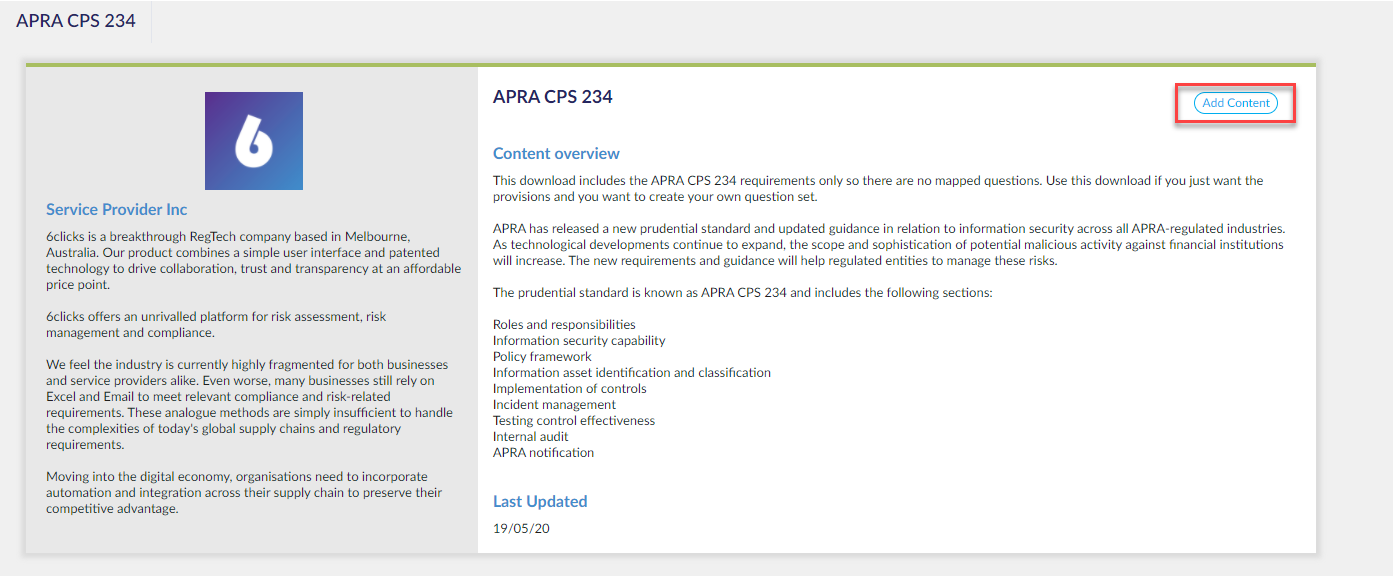 After adding the content you will be taken to the Subscription page and a modal will be displayed stating that you will be notified when the content is ready. Please note this email will be sent to the Administrators of your Tem account when the content is ready. That being said, the content is normally ready to go straight away.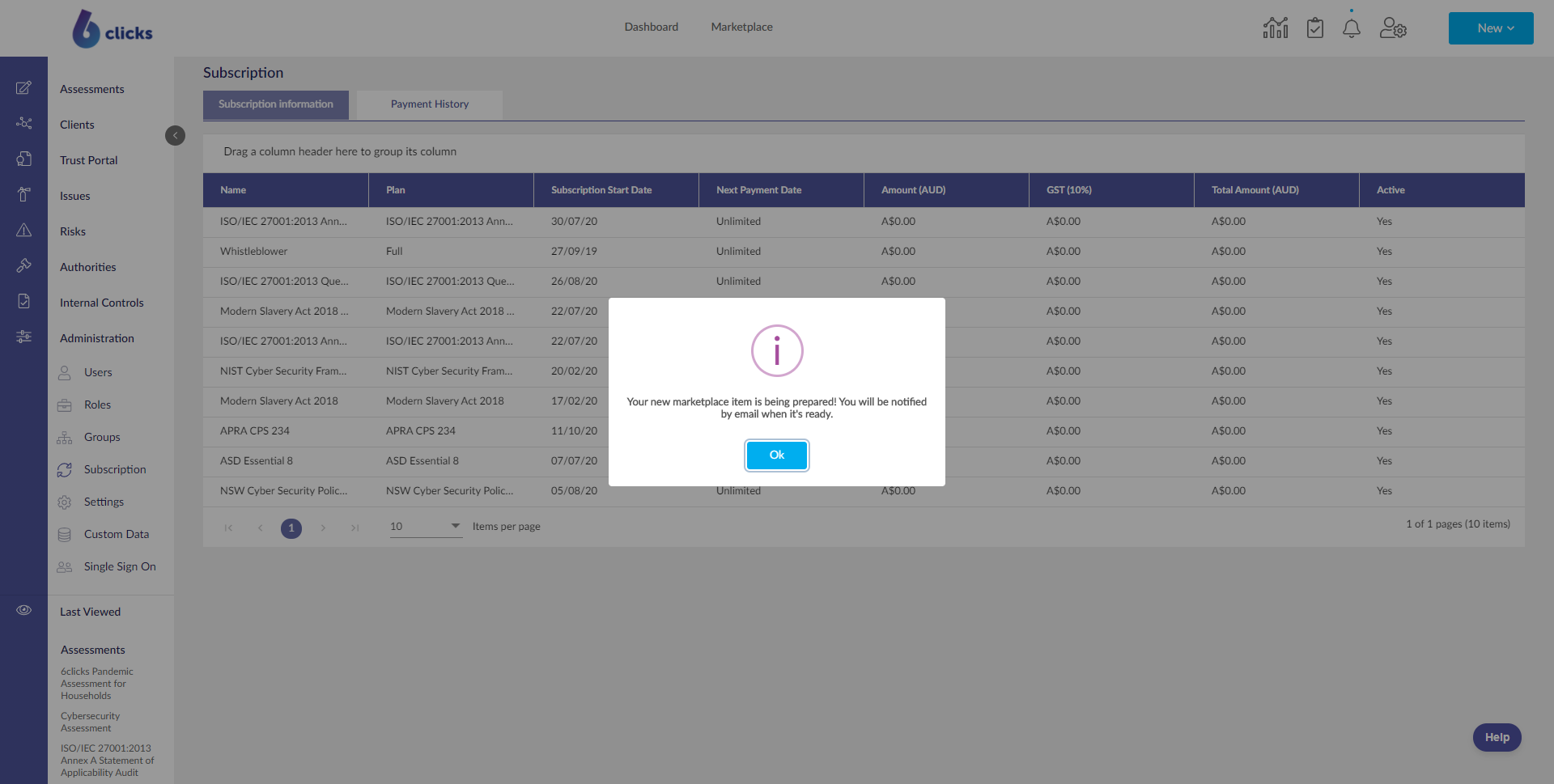 To view the Authority, click Authorities.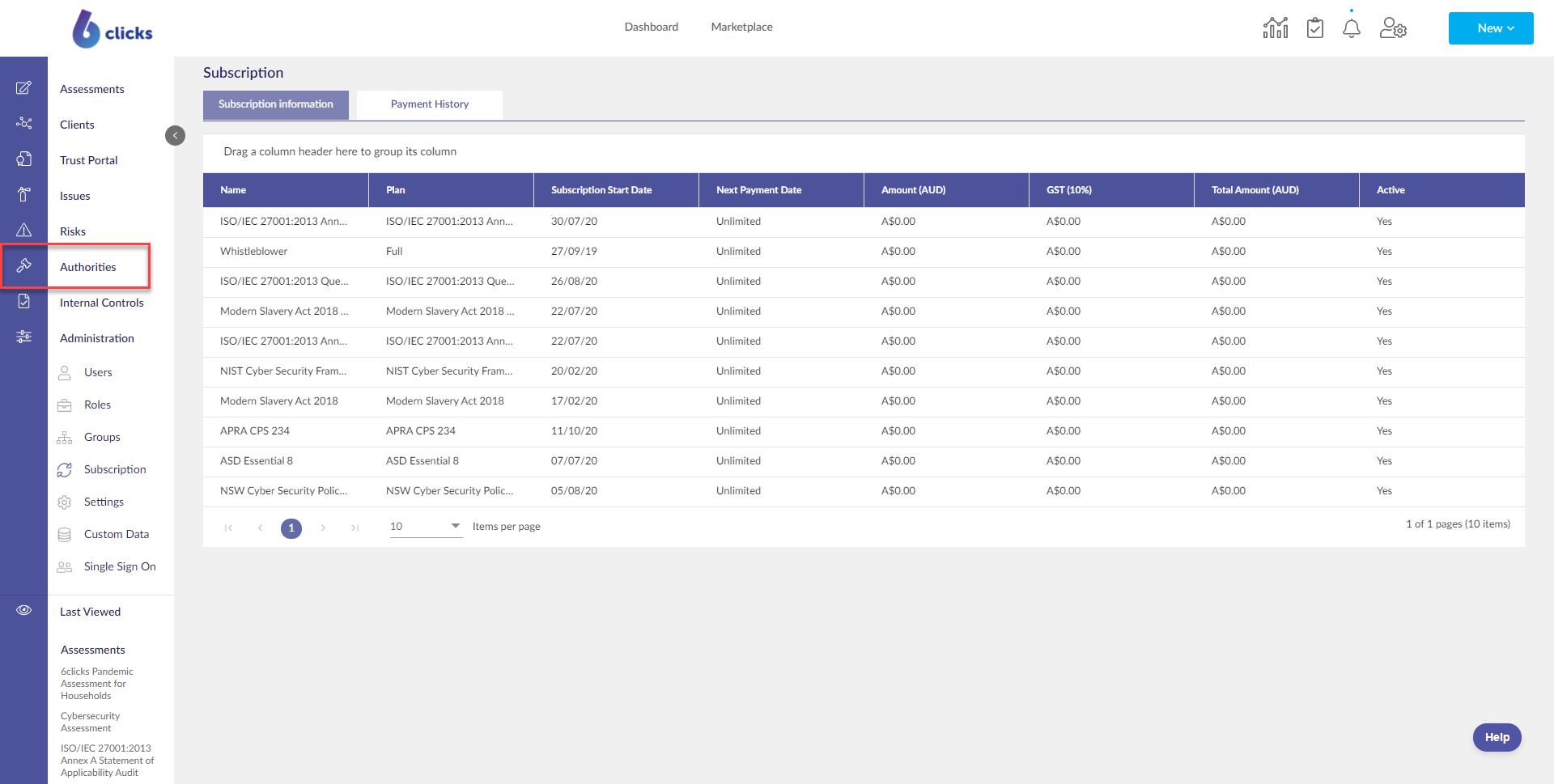 In the Authority Module, you can see your list of Authorities. Click on the Authority you added to your Provisions.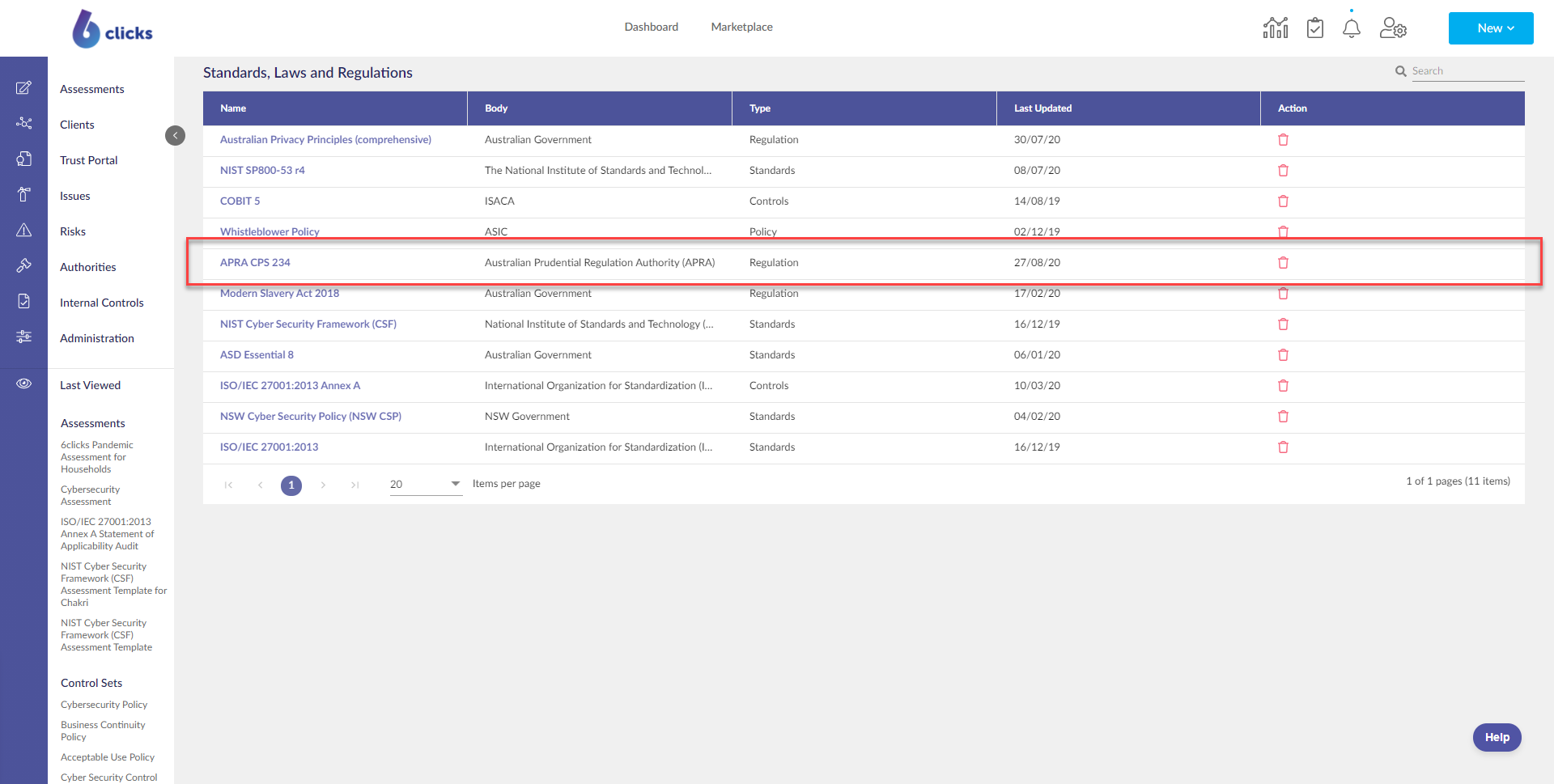 Now that you have added the Authority to your team, you can use this Authority to create Control Sets and Assessments.