Learn how to generate reports based on Policy & Controls and the associated Responsibilities
Finally, a report that informs Risks and Control owners whether controls are operating effectively. First, a bit of background. Control Sets can be established in the 6clicks platform that is traceable "upstream" to compliance obligations. They can also be made traceable "downstream" to responsibilities. Responsibilities can be assigned to people or groups throughout your organisation and scheduled on a recurring basis. Email notifications are sent out to remind front line team members to carry out specific activities and they can input the results. Risk and Control owners can now run the Control Effectiveness report to quickly see the results for a given Control Set and period of time.
Reporting and Analytics
From the top panel select the Reporting & Analytics icon.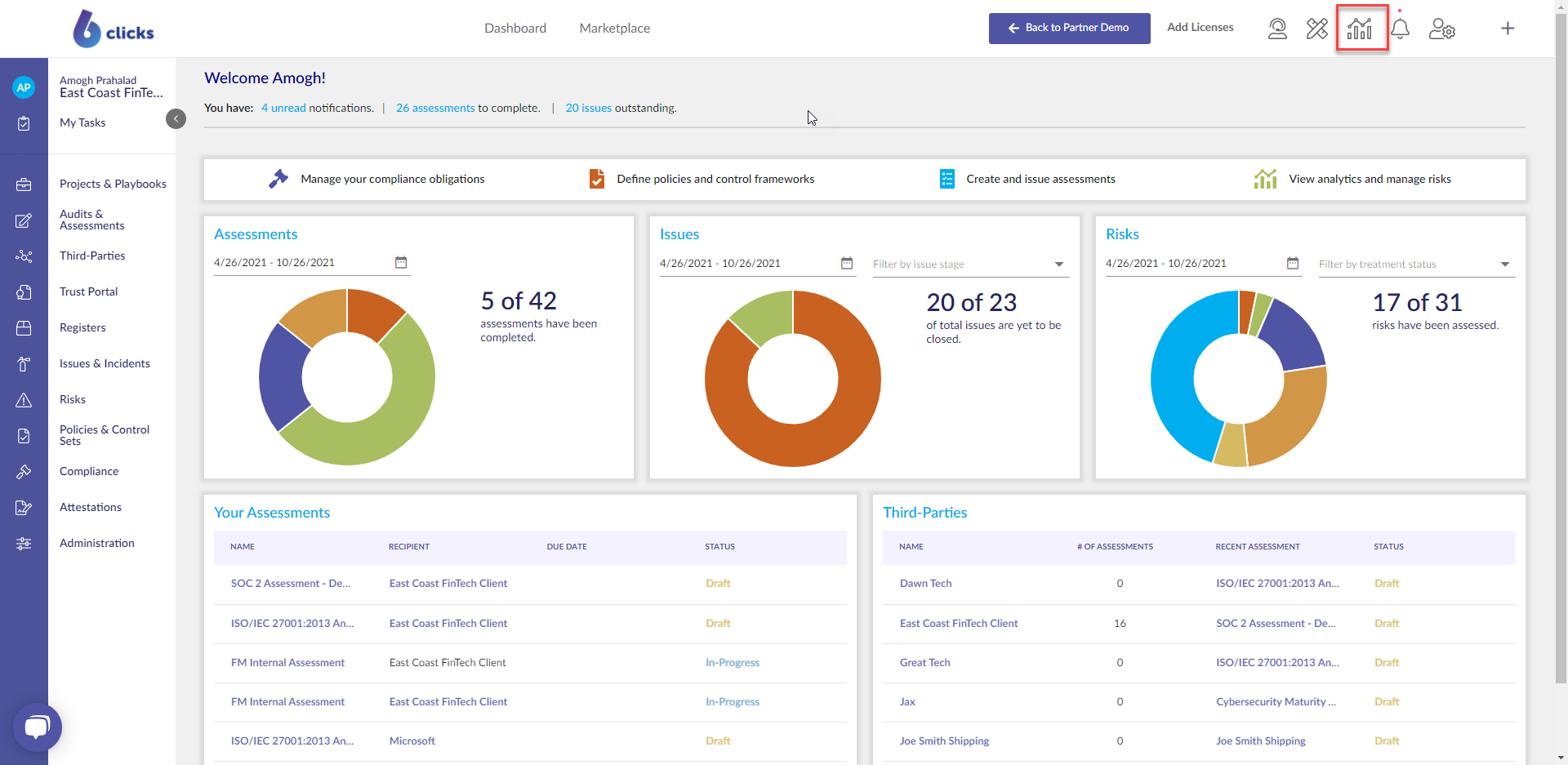 Under "Report On" in the report generator select Control Sets.
There are now three reports to choose from, this article will cover control effectiveness and responsibility response.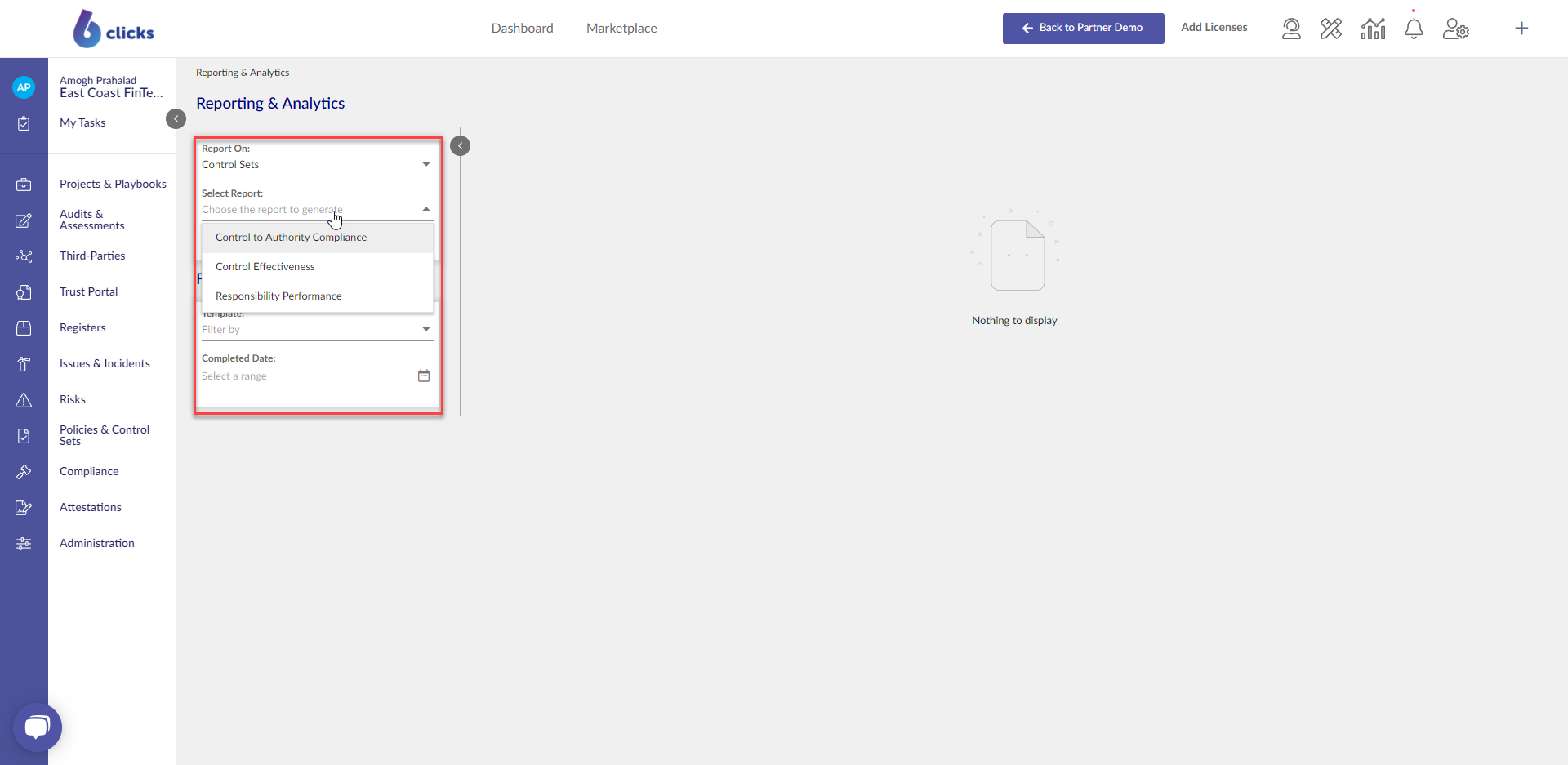 Control Effectiveness
To display the Control effectiveness report select Control Sets > Control Effectiveness. Then select the Control Set name and version to generate the report.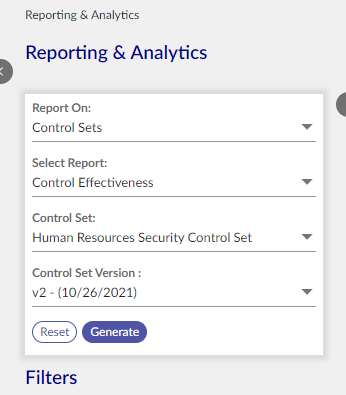 The report displays the control reference ID, description, name, control set name, and staus.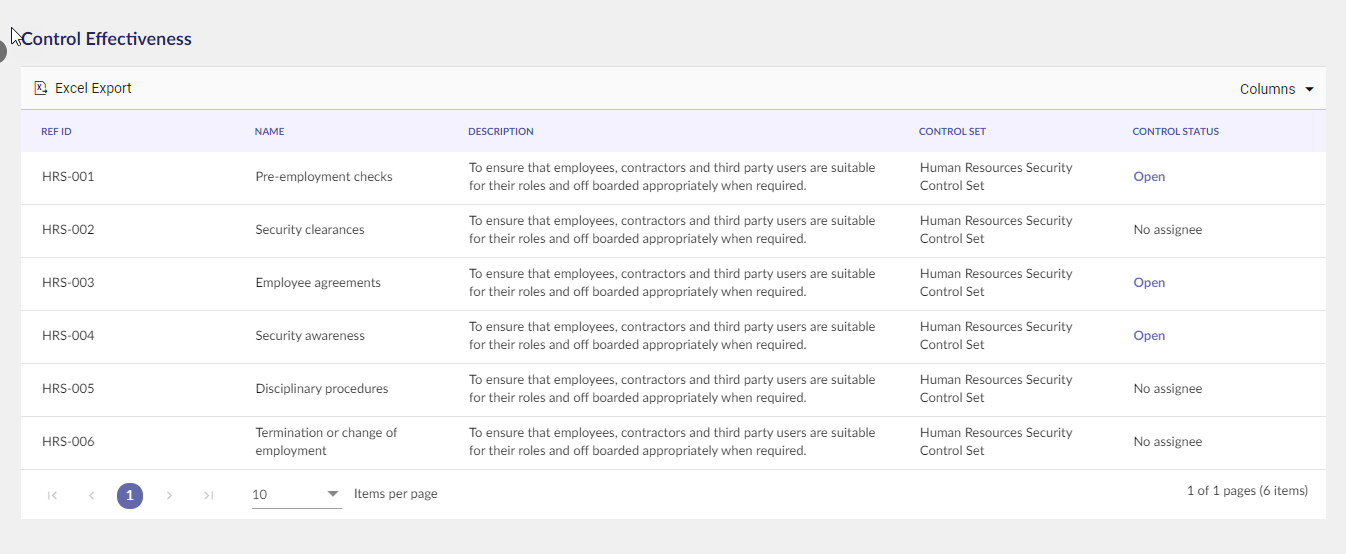 By selecting the control status the Responsibility Result modal will display all associated responsibilities with that control. This includes their Name, Description, whom it's assigned to, current status, and Due Date. The Responsibility Status shows whether the responsibility is open or closed. This status is a roll-up of all the individual responsibility tasks assigned to the users. If they are all closed, then the Responsibility Status is Closed. If one is still open for the period, then the status is Open. To view the individual responsibility tasks, see the Responsibility Performance report below.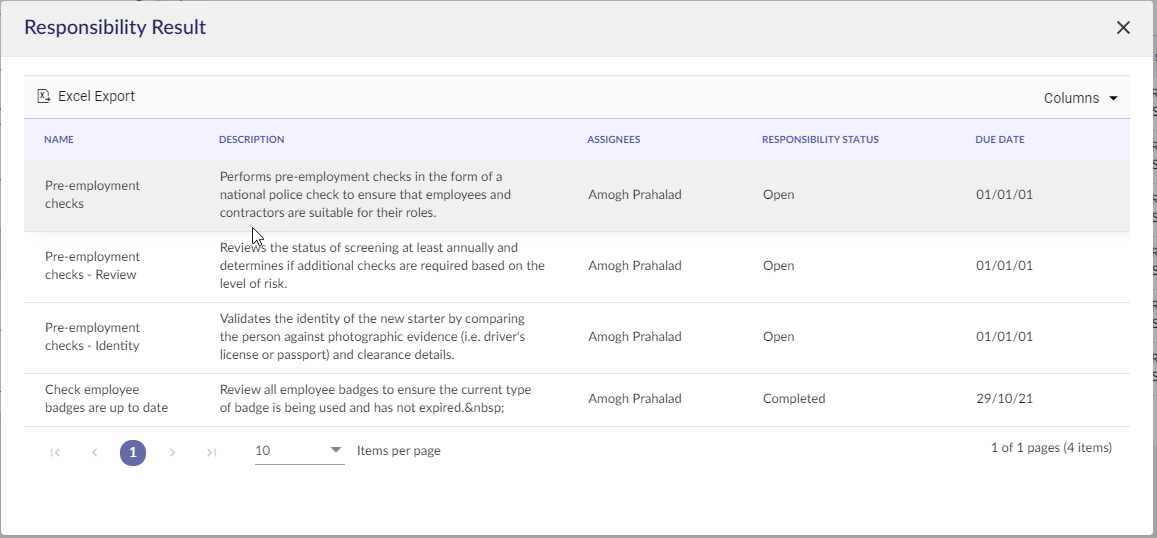 To learn more about Control Sets here and Responsibilities here.
Responsibility Performance
The responsibility performance report generates a list of all responsibilities associated with the selected control set.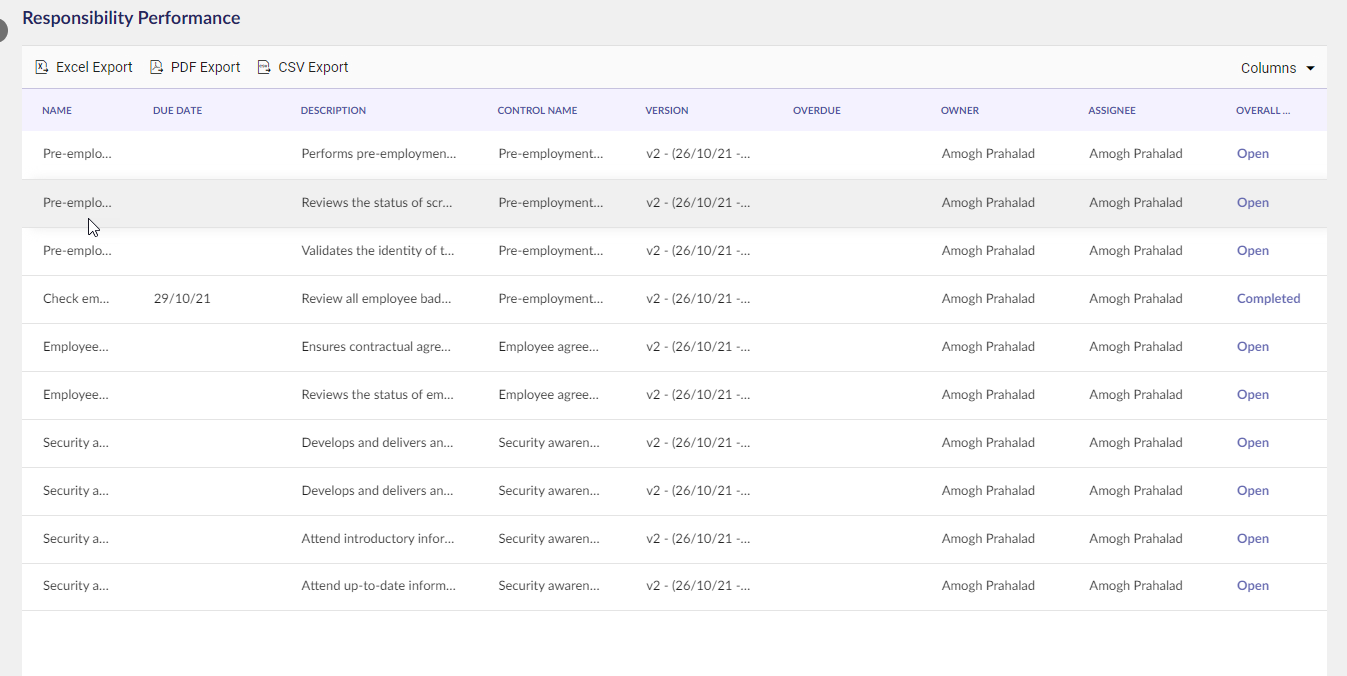 This report shows the name of the responsibility, due date, description, Control Set name, control name, owner and assignee of the responsibility, and the status. The status can either be open or Completed. The Status is a roll-up of all the individual responsibility tasks that have been created for the assigned users.
By selecting the status of the responsibility another report will be displayed which shows all the individual responsibility tasks for each of the assigned users, including the assignee, the status, completion date, their response, and relevant documentation.

To learn more about responsibilities, head here.