Creating a Risk Register
Risks within 6clicks can be grouped by a risk register For risk registers, we use tags to allow a single risk to be associated with one or more risk registers.
Creating a Risk Register
Creating a risk register is as simple as associating any risk to a particular tag.
e.g. "Workstation".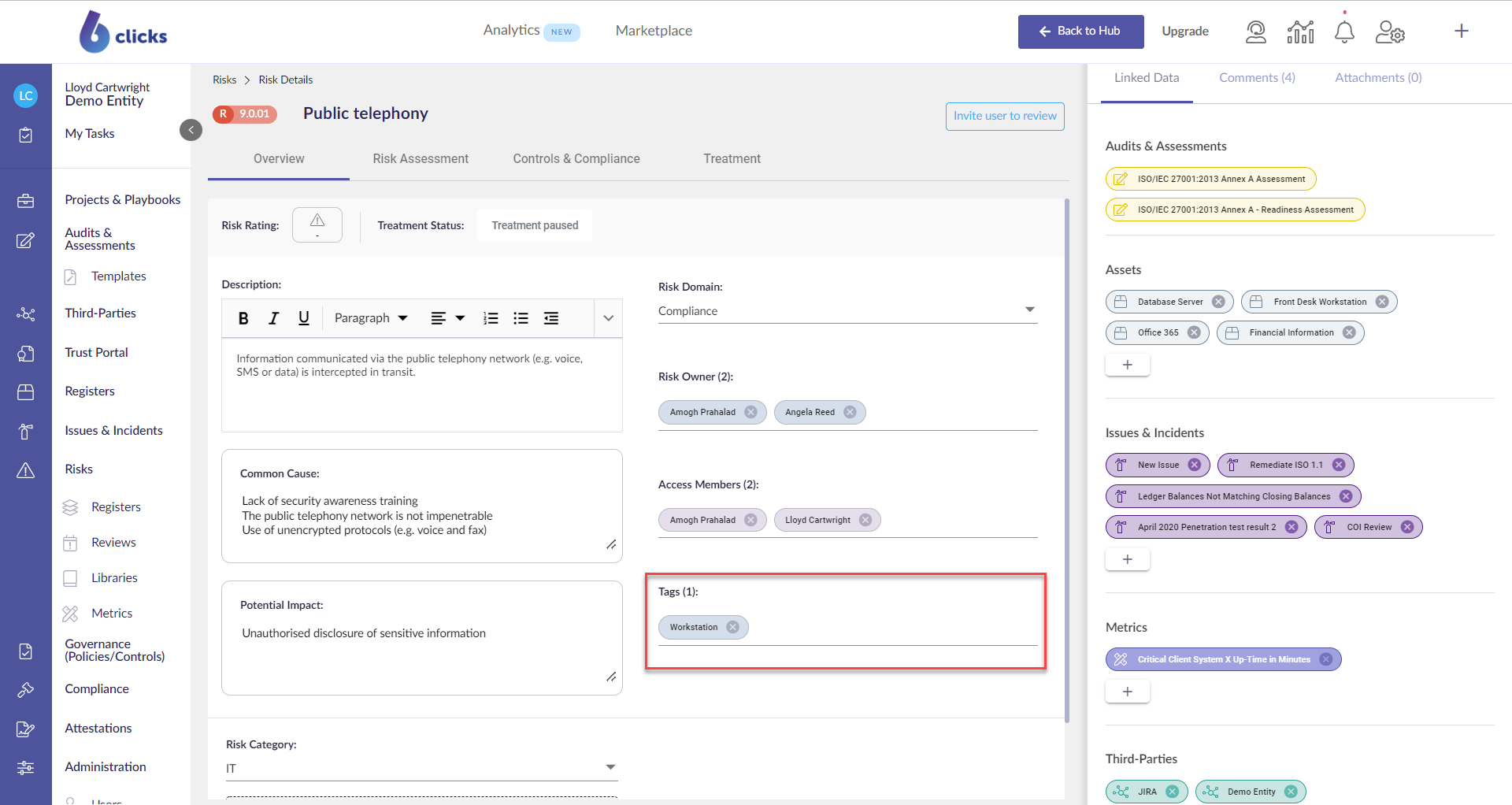 Once you have assigned the risk a risk register / tag, you will be able to filter by this register / tag in the risk register table.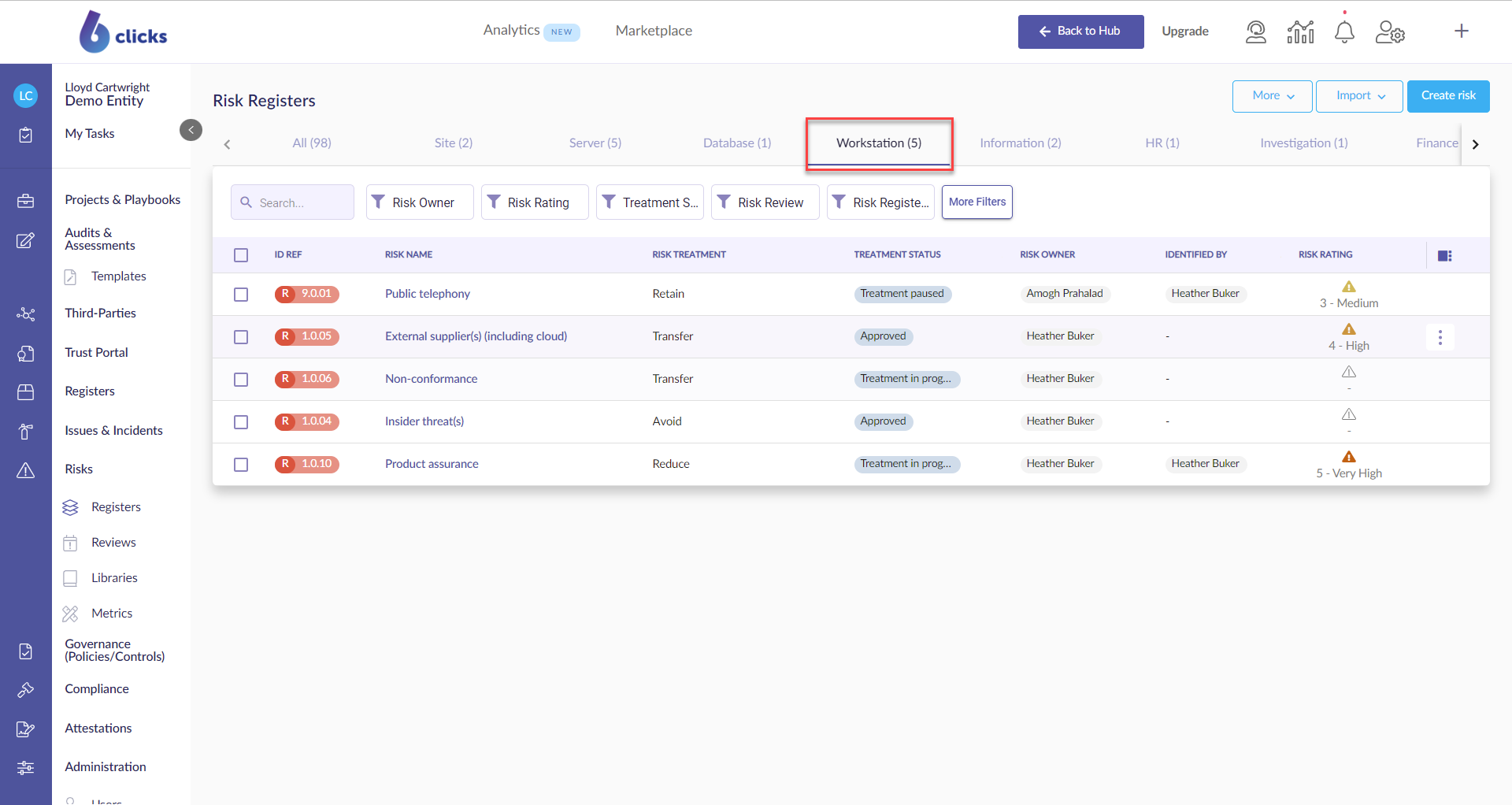 For more information on Tags. Click here.