Risk register tags
Select the Risks tab and then the Registers tab in the left navigation panel.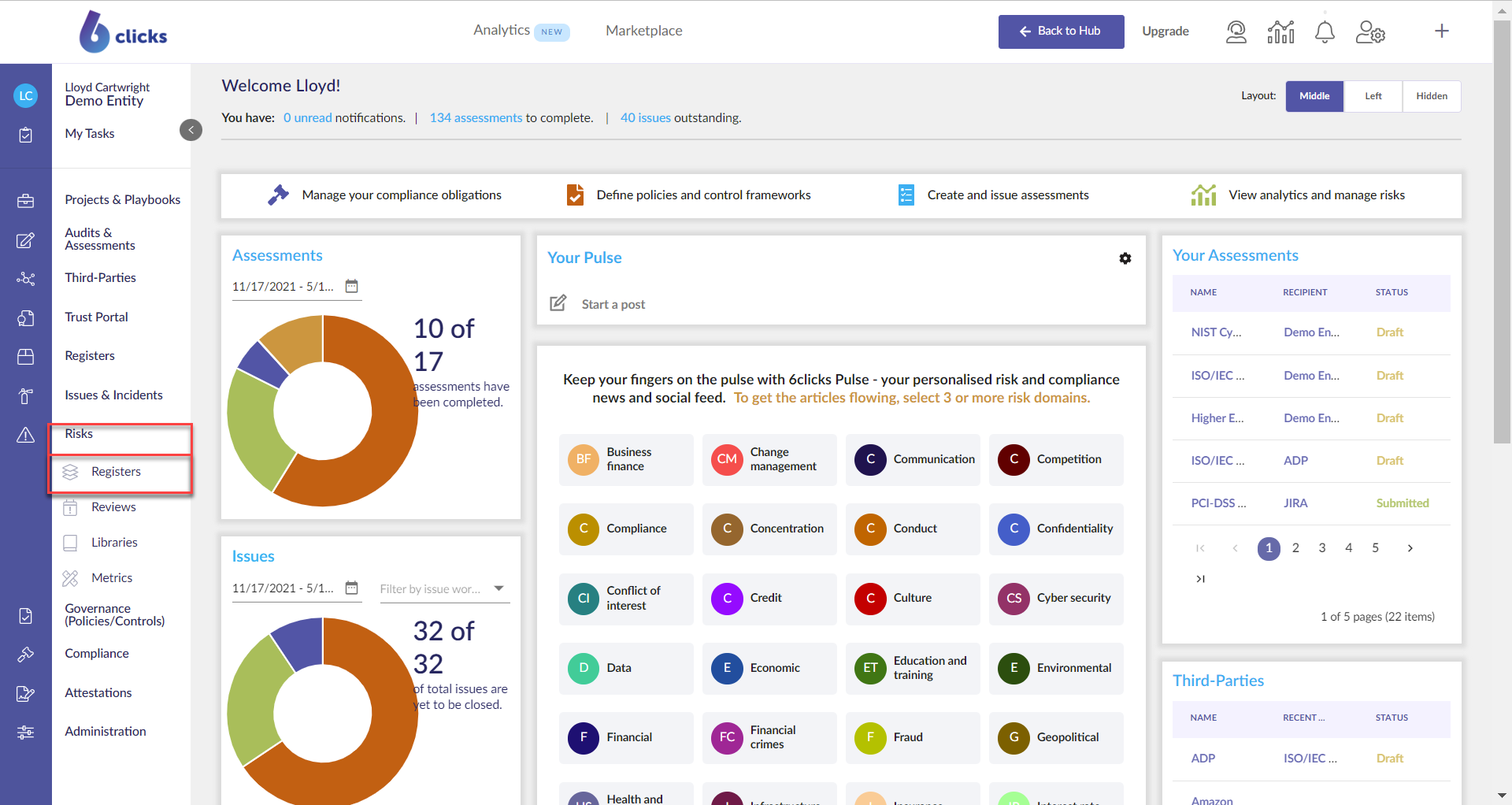 Select Risk by clicking on the Risk name.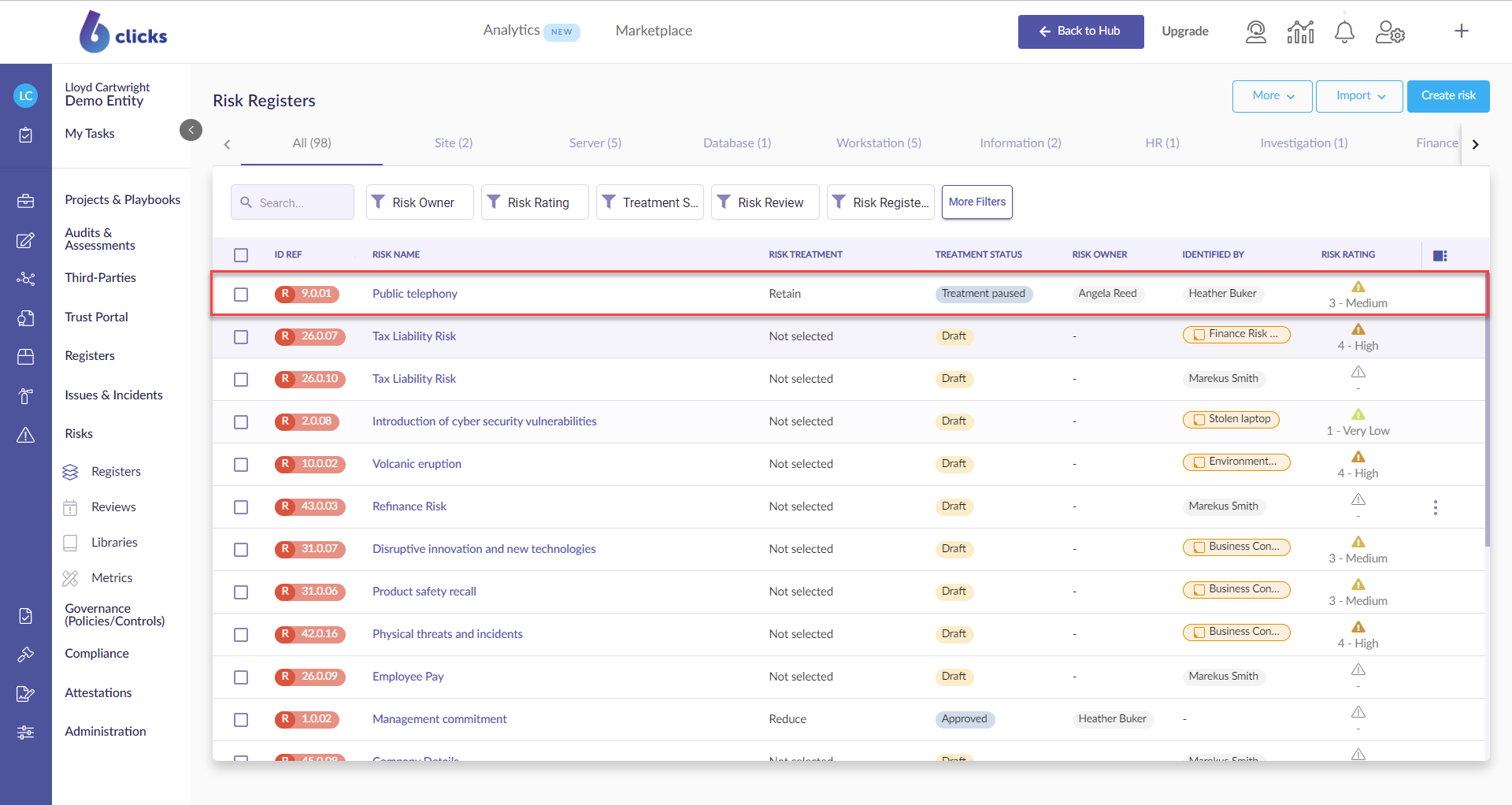 Risk Tags are used to categorise the risk, e.g. strategic, operational, financial, or human.
Click the text line under Tags in the Risk Details screen.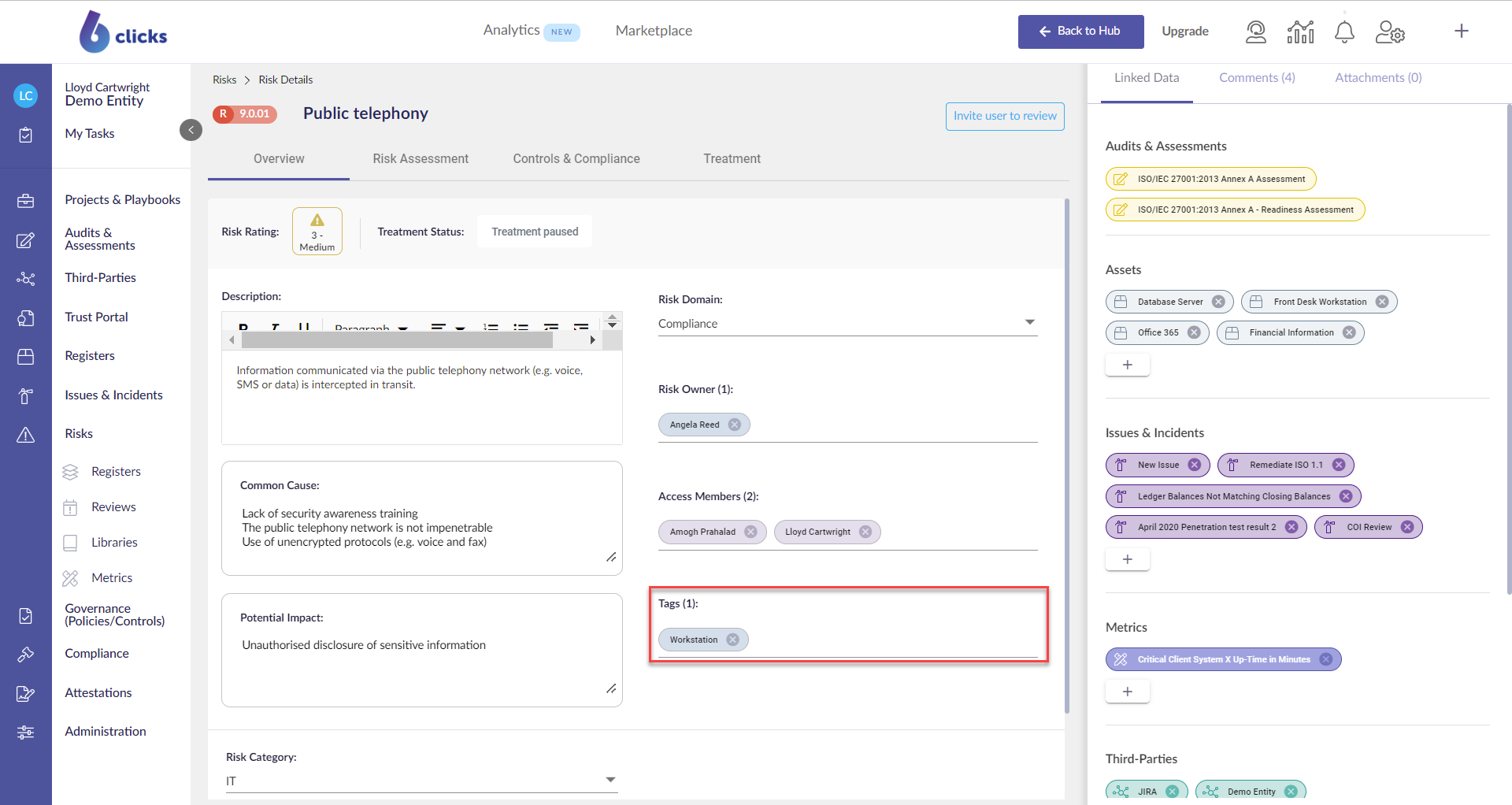 Type a tag name into the search bar at the top of the drop-down menu that appears.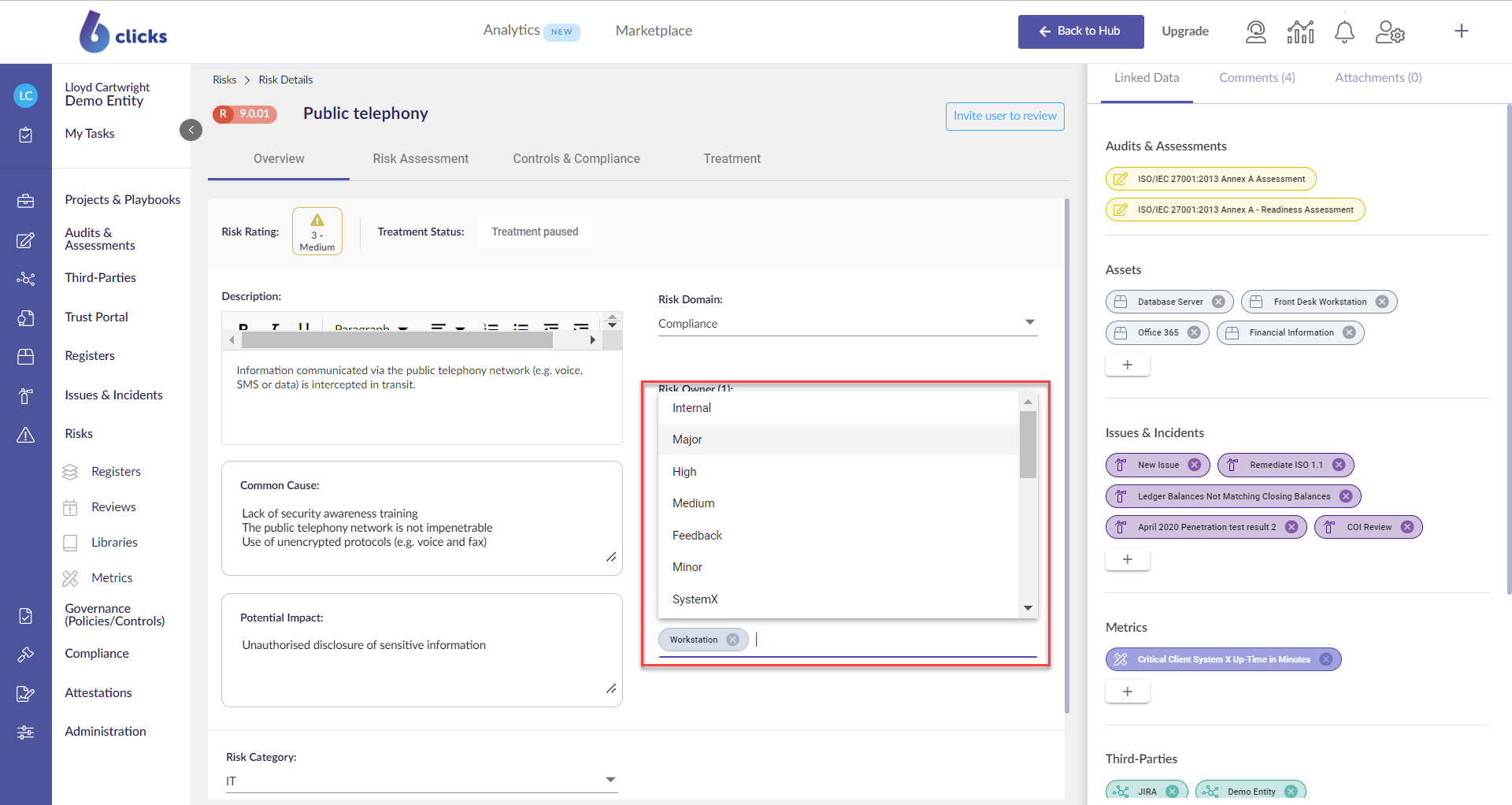 If there are no pre-existing tag names or the tag names are not suitable press enter to create new.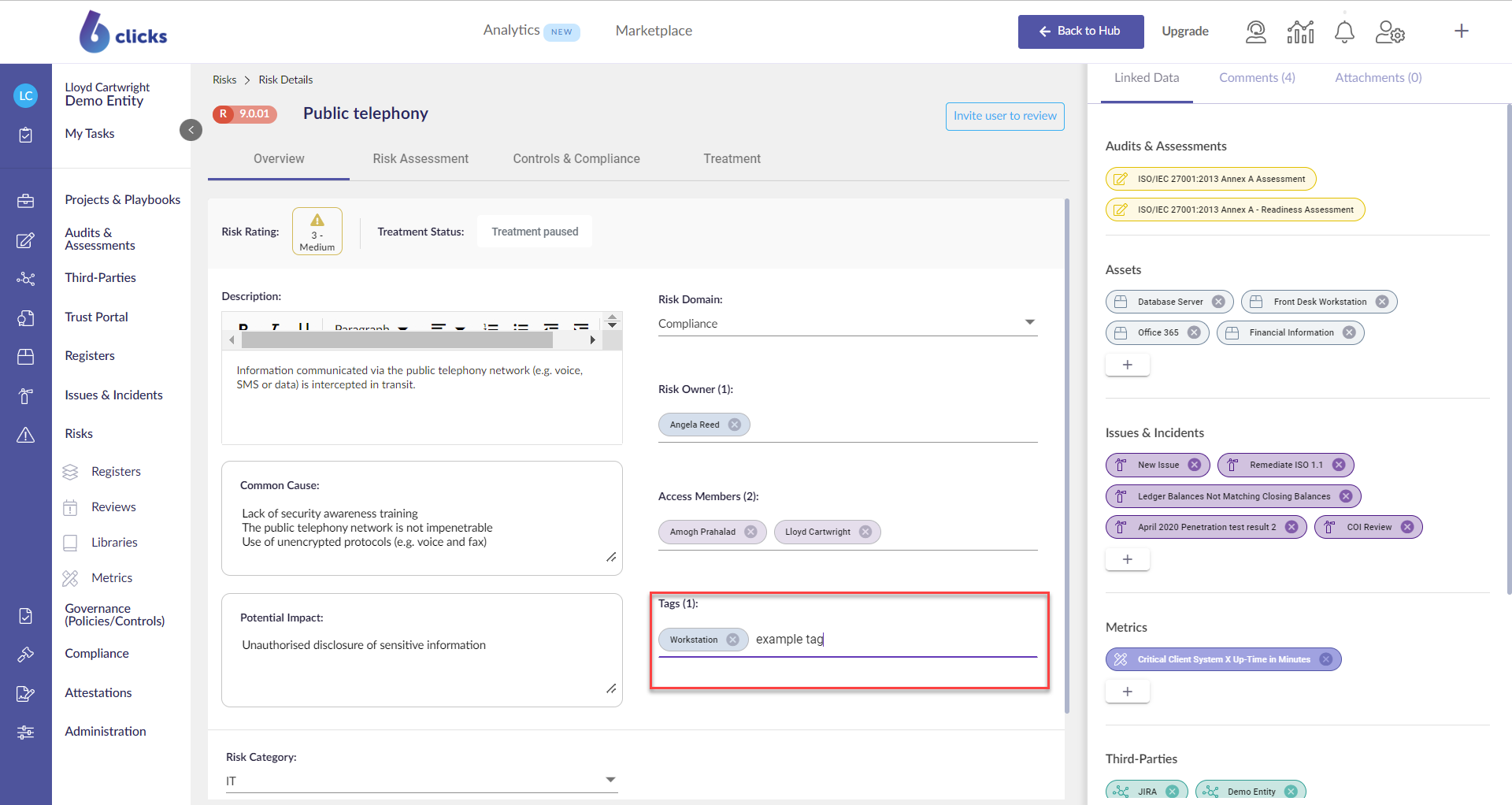 Select Yes to confirm and save the new tag.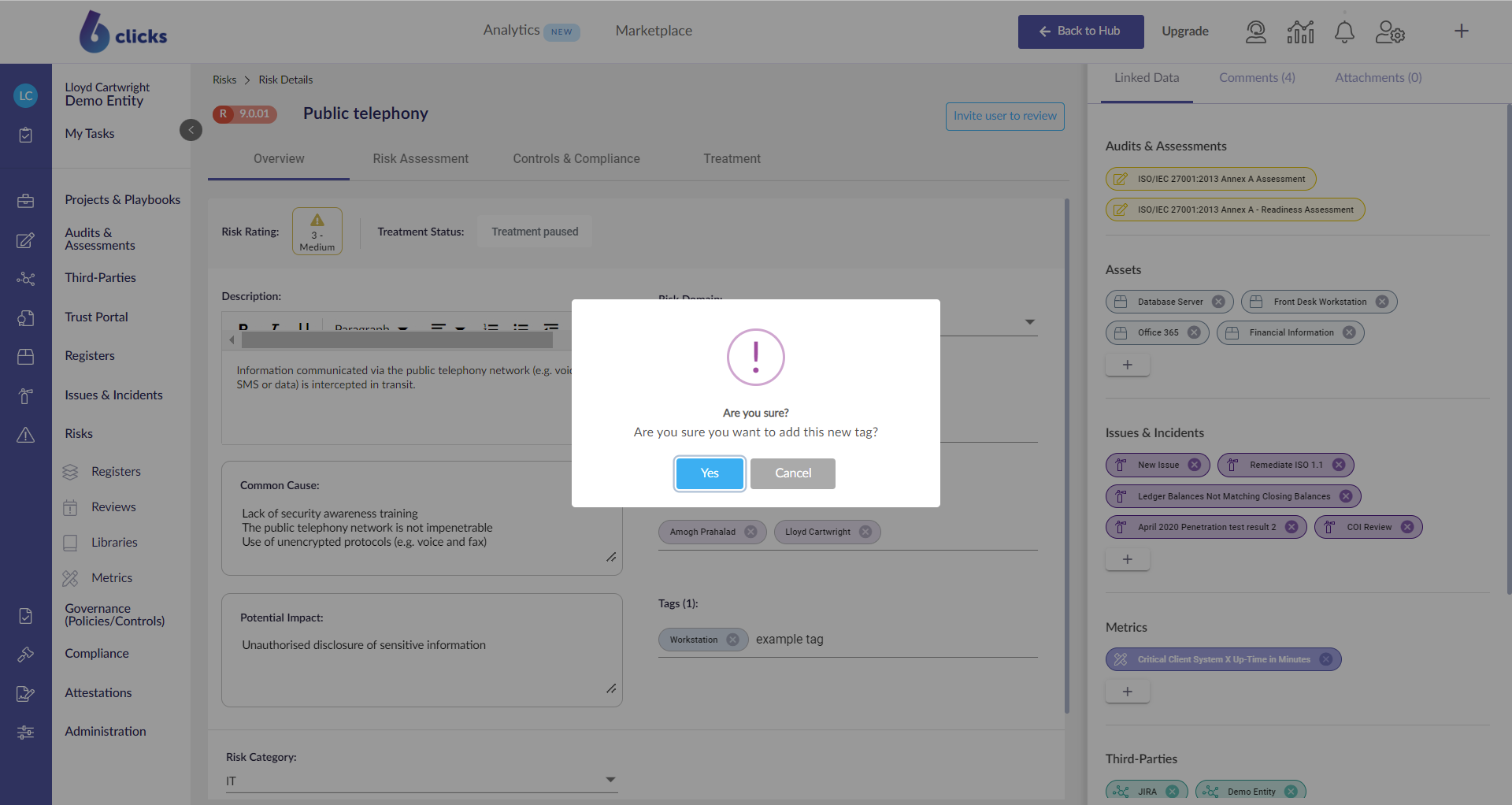 If the tag already exists, it will appear in the dropdown list when the Tags field is selected.
Select the relevant tag from the list.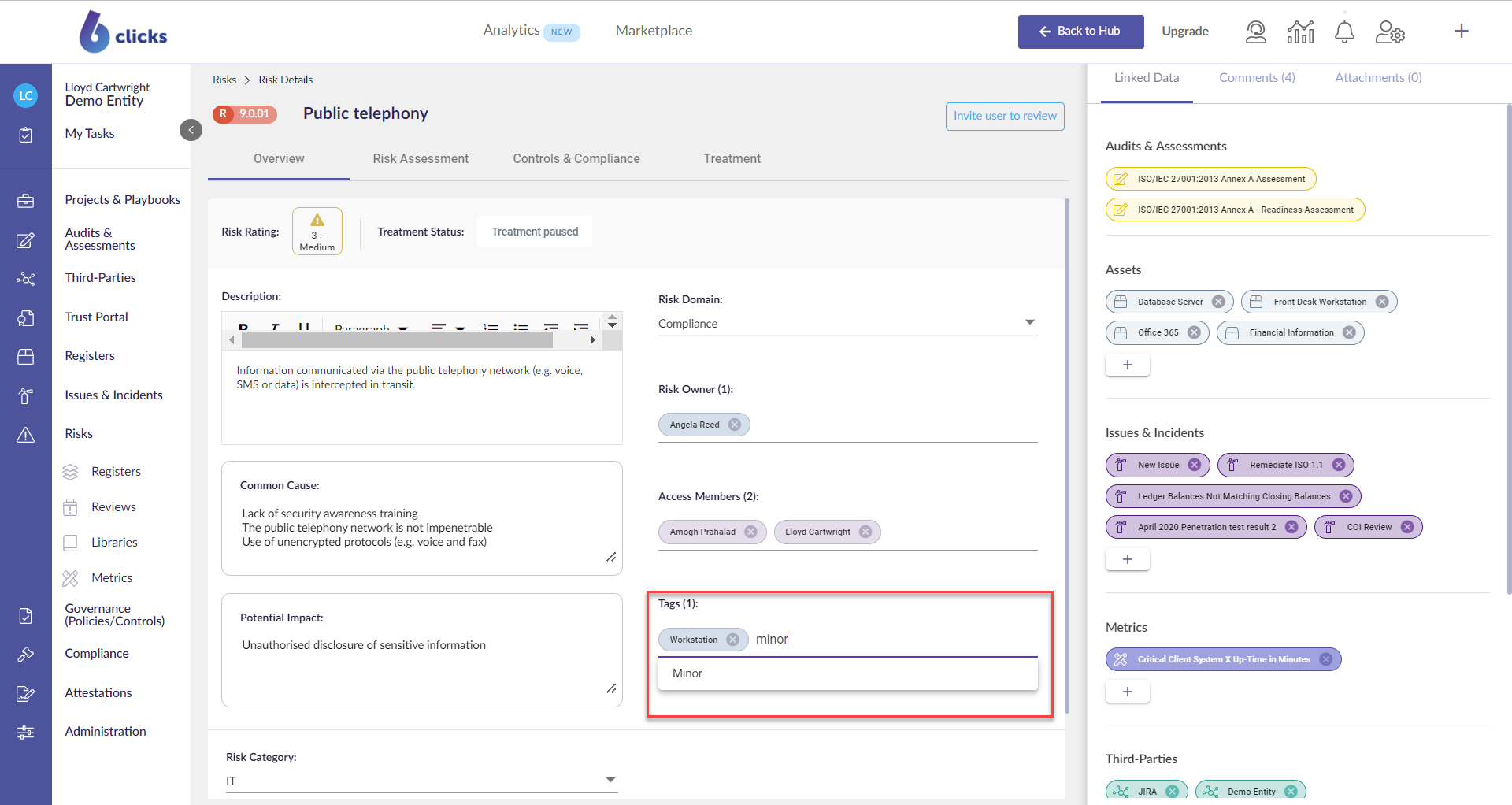 Adding Labels (Risk Assessment)
The Labels field is where tags are displayed.
Tags are used for identifying Risk Assessment types, examples being inherent, current, planned, residual, etc.
The process of adding a tag is identical to adding a Risk Register tag.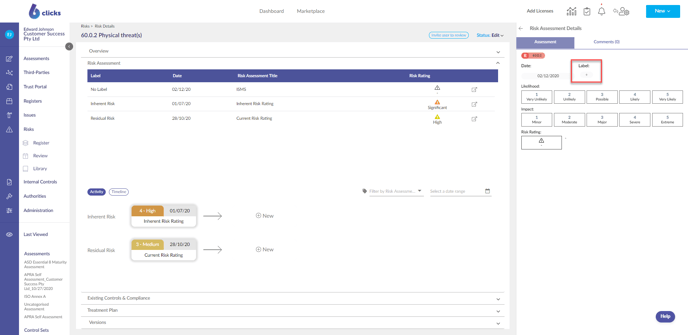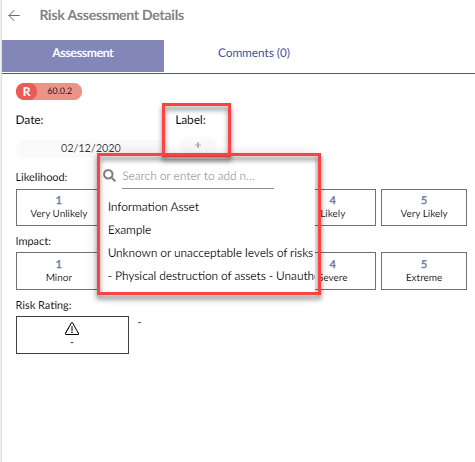 Risk Activity and Timeline
Adding a Risk Activity and Timeline Overview
To add a risk activity and/or timeline overview, you need to create multiple risk assessments over a period. Follow the below steps.
Creating a Risk Assessment
Enter the record details as follows:
Title (required) – Enter the title for the risk assessment then press enter

Likelihood (required) – Enter the likelihood for the risk assessment
Impact (required) – Enter the impact for the risk assessment
Risk Rating (required) – This is generated automatically from the impact and likelihood
Label(s) (required) – Enter/select the associated tag(s)
Assessment Date (required) – Enter/select the assessment date
This is an example of a completed record: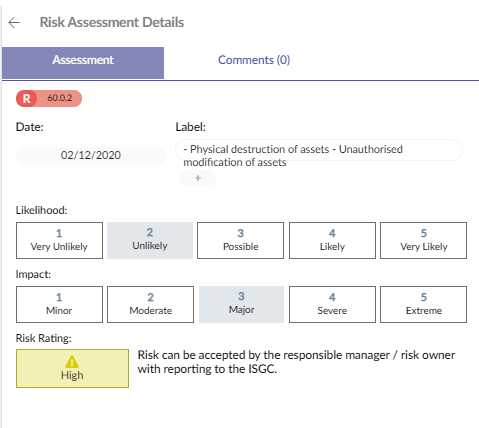 Visualizing Risk in the Risk Matrix
From the Risk Registers screen, select more on the top right, then View Risk Matrix.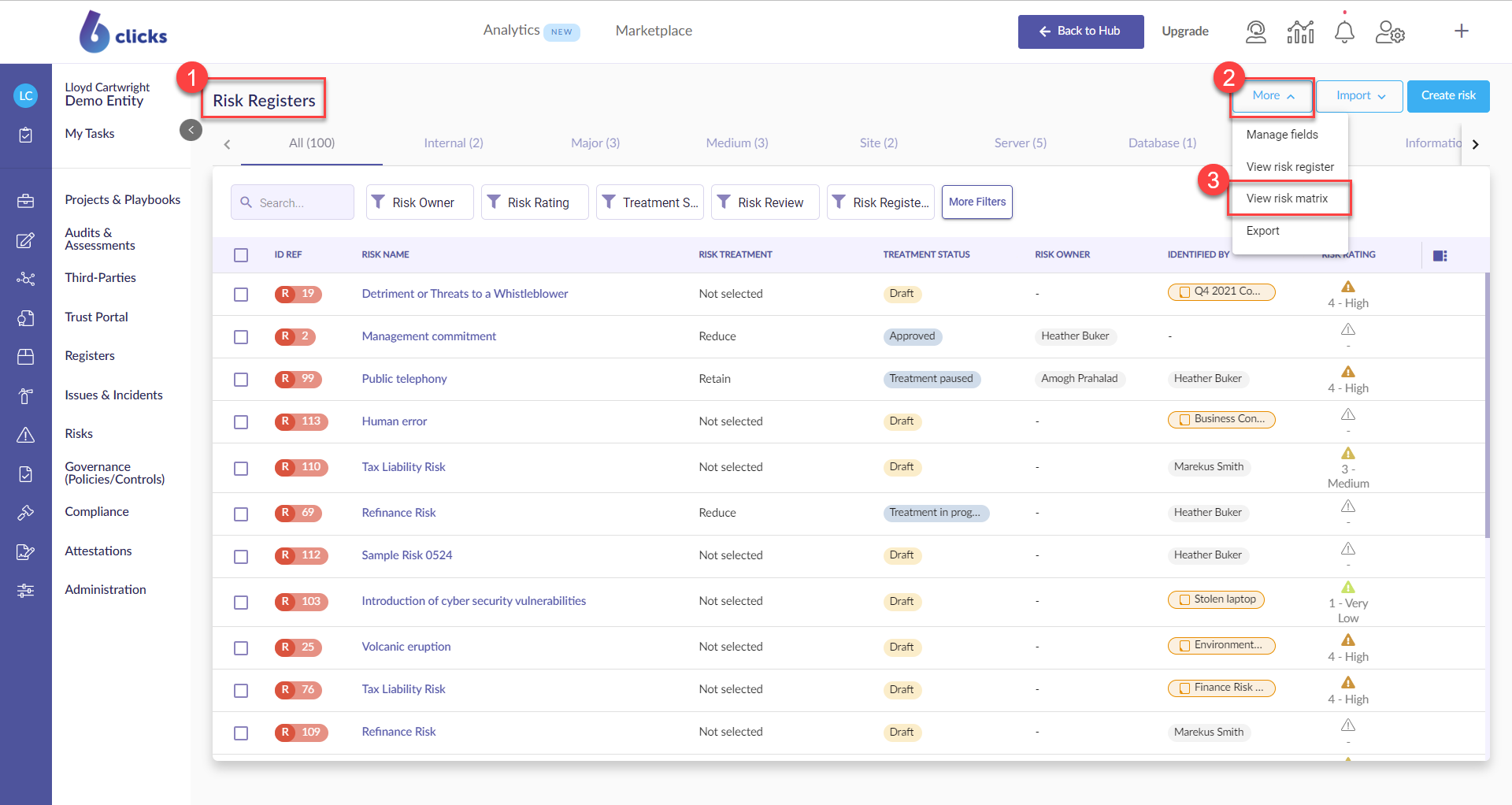 Currently, the Risk Matrix is generated with no filters by default.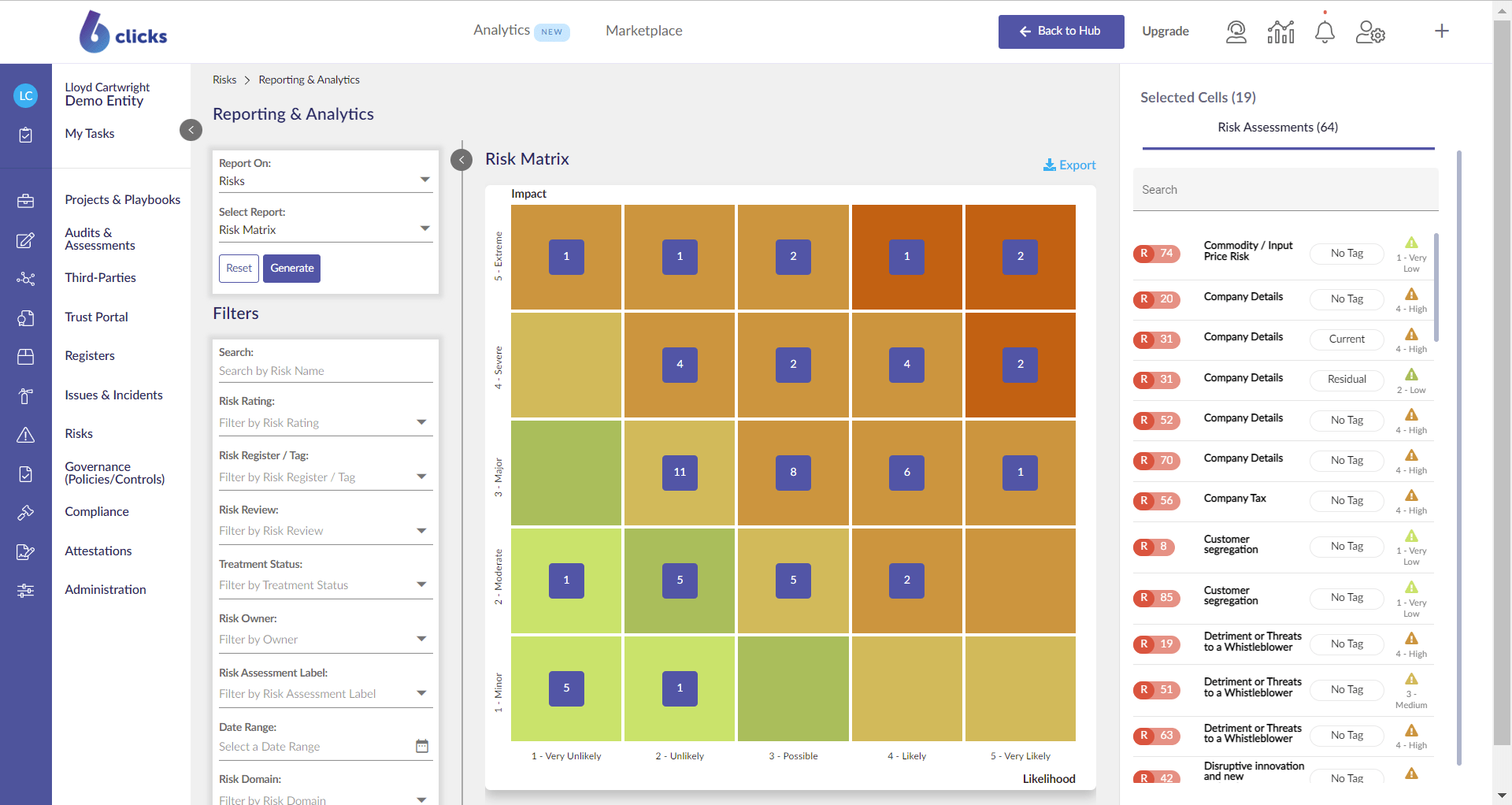 To learn more about the Risk Matrix, head here.