Risk Libraries and Risk Reviews
Client Risk Matrix Report
The Risk Matrix Report can provide a summary across Clients that have completed a Risk Review. The report gives you the ability to view results at the Client level or across multiple Clients who have completed the Risk Review.
Select the Report icon from the top right panel to access the Reporting & Analytics screen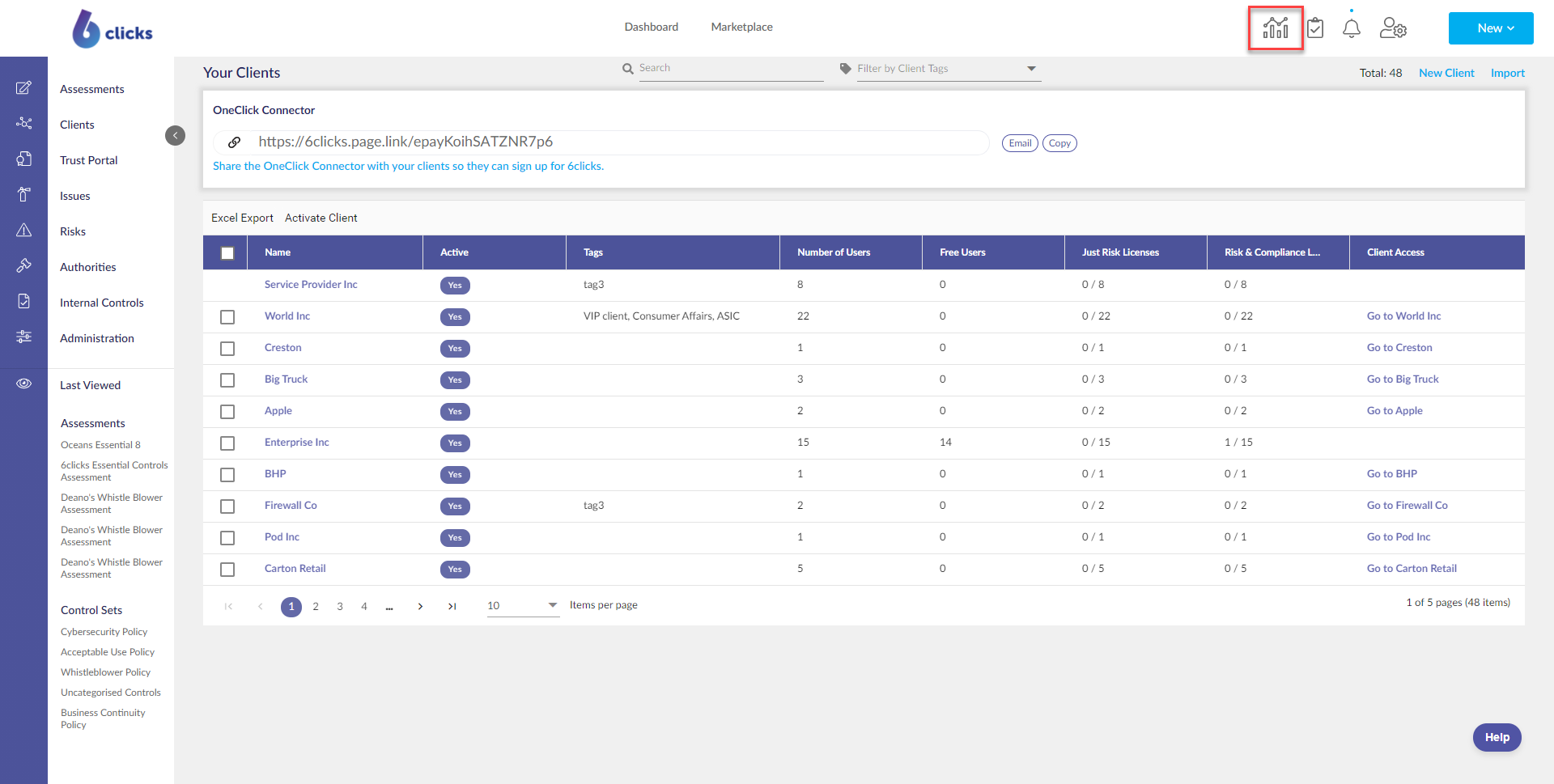 The left side of the screen displays the reporting options

To generate the report select Risks to Report On and then Select the Risk Matrix from the drop-down. Click the Generate Report button.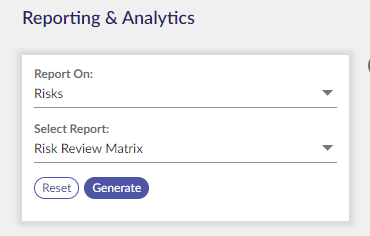 From the Risk Review dropdown menu, select the relevant Risk Review type with which to generate the Risk Matrix. By default, you see the average across all client teams that participated in the Risk Review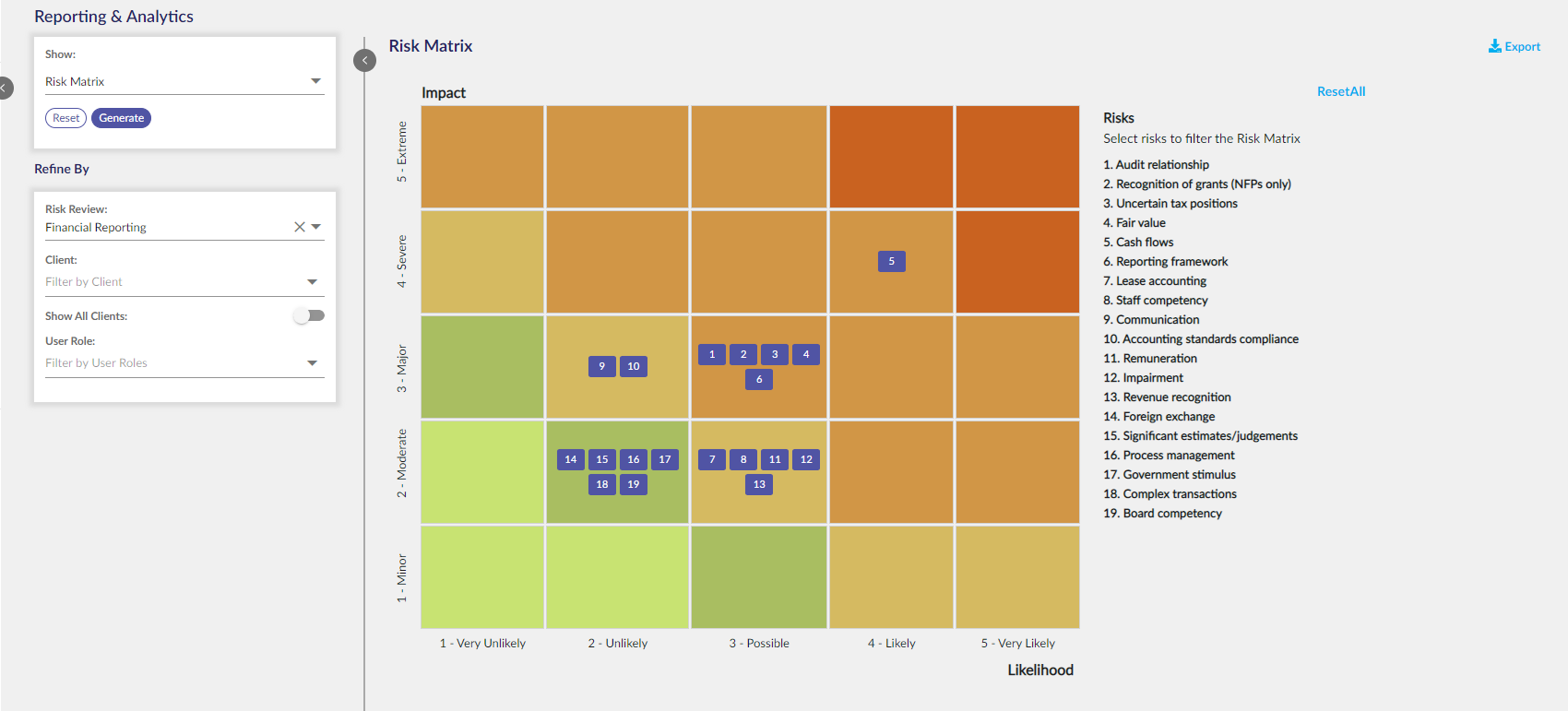 To select one or multiple Clients click the arrow in the Client dropdown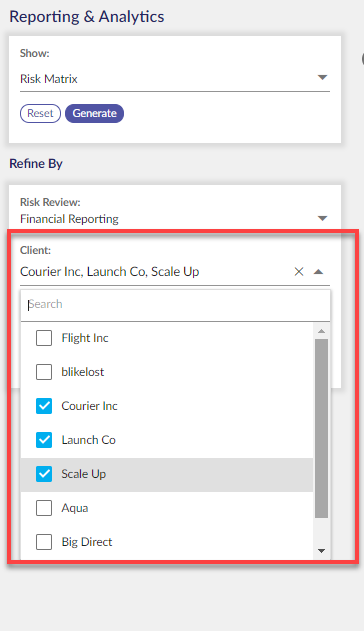 Click the Show All Clients button to view all Client responses within the one Risk Matrix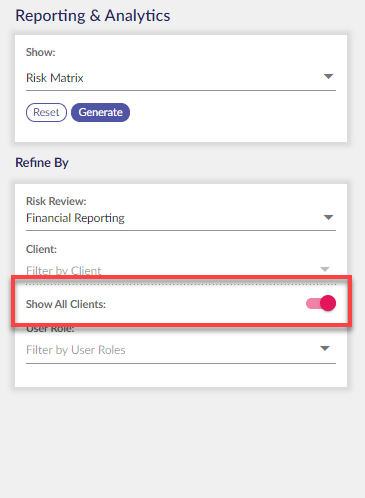 There is also the ability to filter via User Roles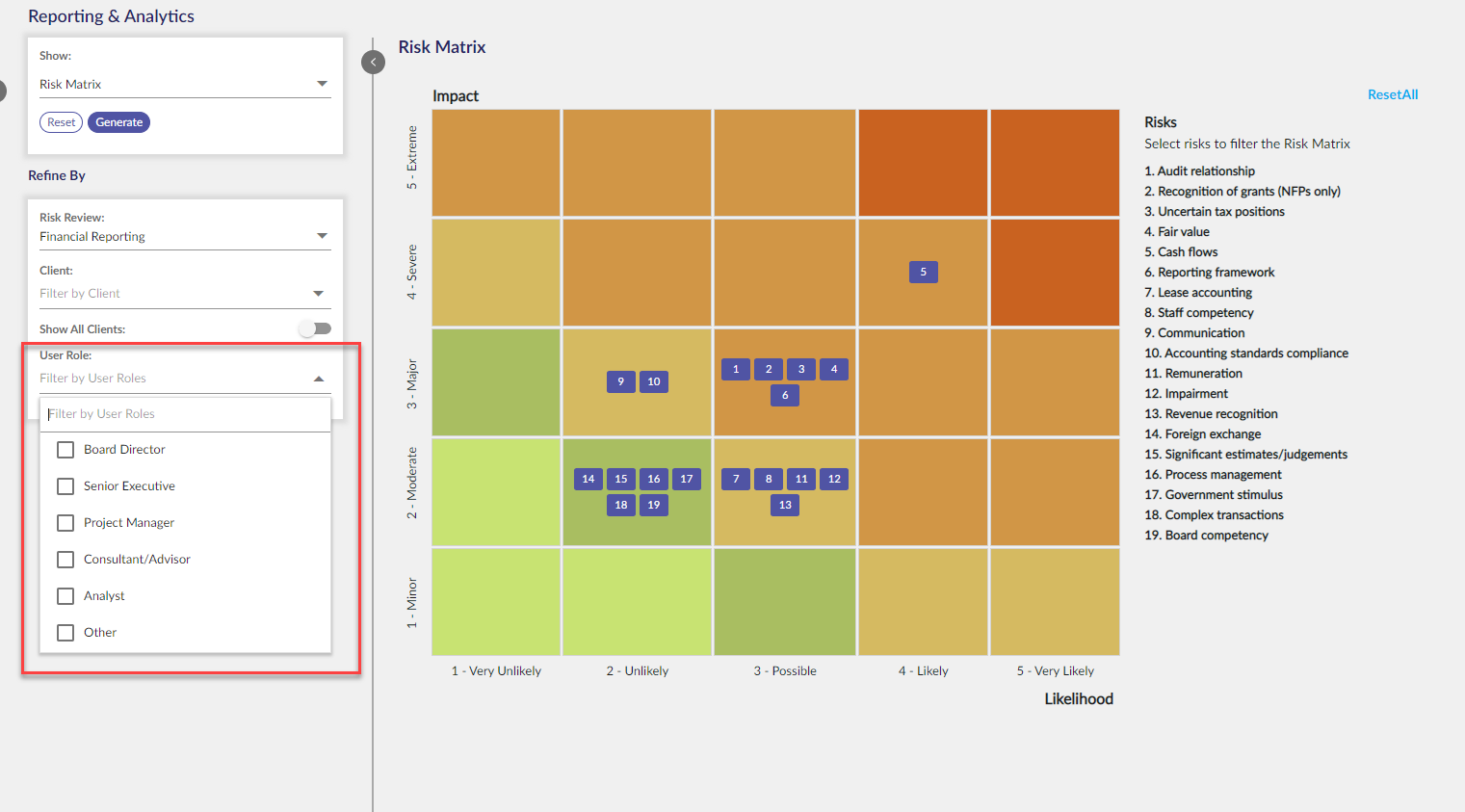 Data can also be exported via the link at the top right of the Reports screen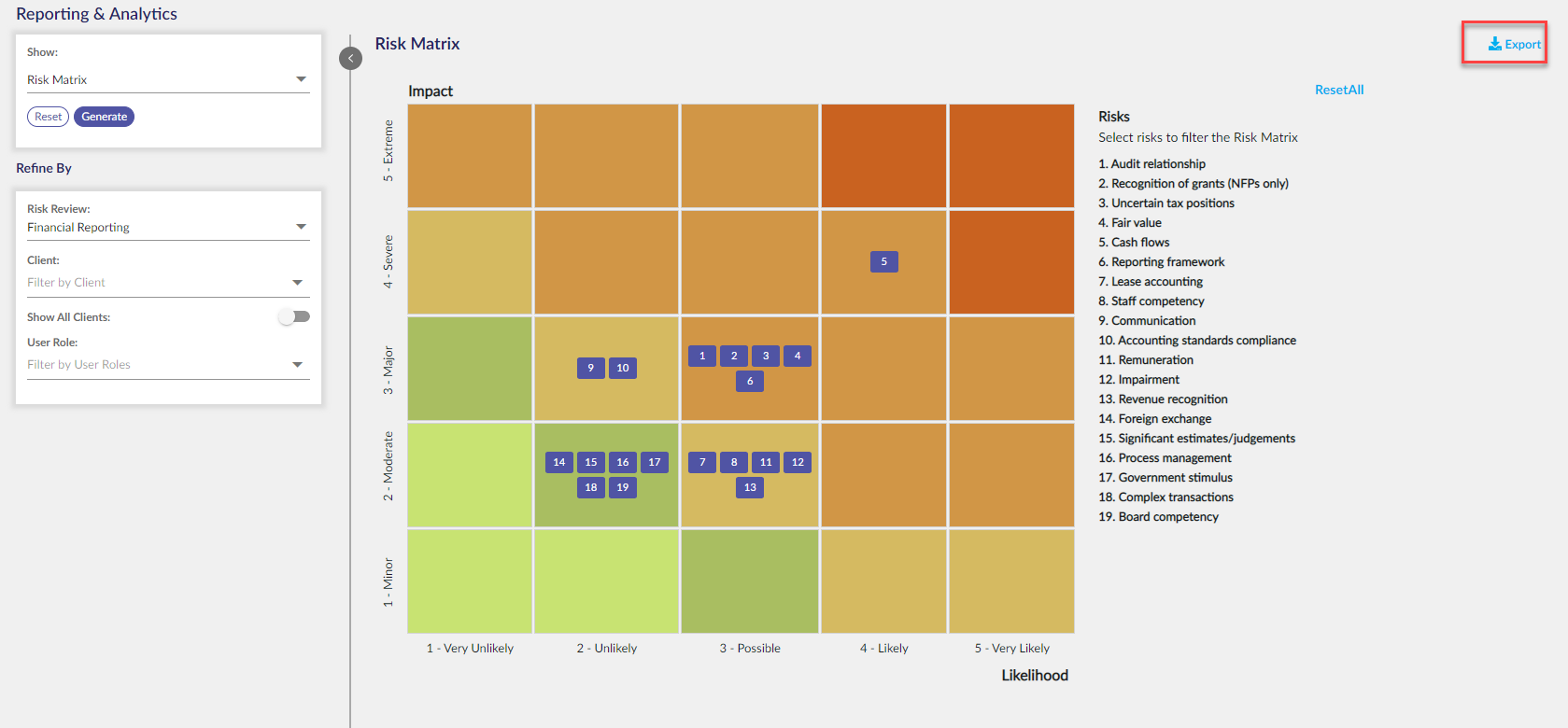 Raw results can also be viewed using the Risk Review table report.