Adding Third-Parties/Vendors
Learn how to create and manage third-parties
Your Third-Parties

The third-party module is where you manage all your third parties/suppliers/vendors.
6clicks allows you to send assessments to third parties, which they can respond to. To learn how to send assessments, head here.
Creating a Third Party
You can also add individual organisations via the New Third-PartyModal.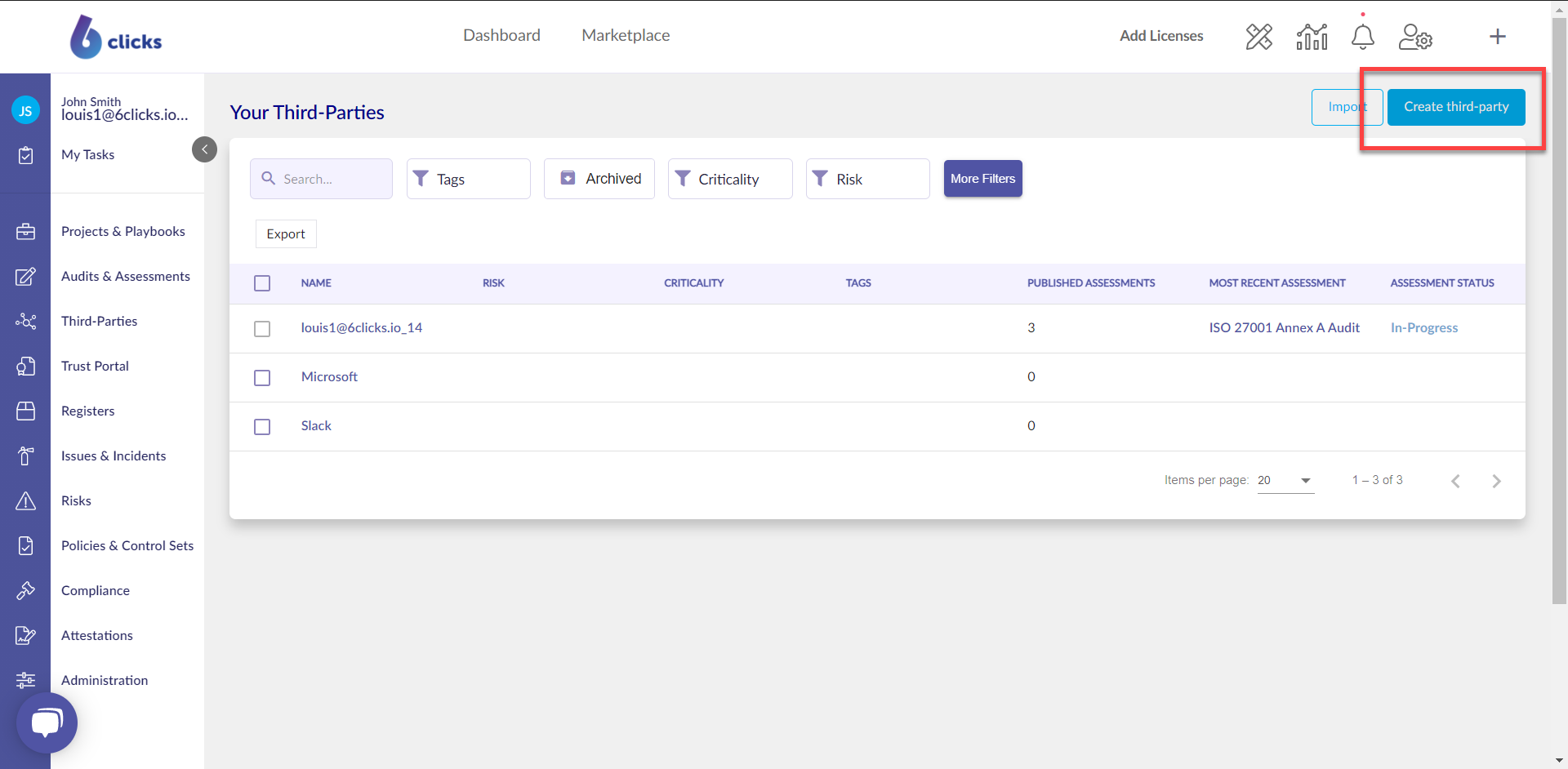 This will open the new third-party modal, enter in the organisation name and hit create.

On completing this modal you will see the newly created organisation in your third-party table.
Once you have created the third party, you can do the following: