Risk Rated Assessments
The risk rating allows you to assign a rating for each question within an assessment.
Create a Risk Rated Assessment
To start assigning questions a risk rating, in the creation stage either from scratch or from an existing assessment the type of Risk Rated needs to be selected. To learn more about creating assessments, head here.
Assign Questions a Risk Rating
In the Assessment Builder click "add question". Select the question type you would like to use, this example will use the default Multiple Choices option.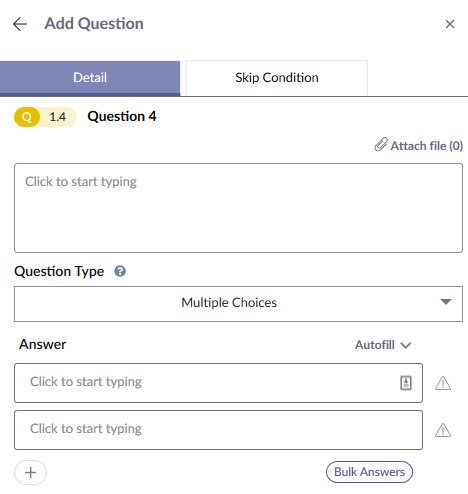 Risk ratings are by default unassigned and are no mandatory to be selected. Each answer can be assigned a Risk Rating by clicking on the hazard icon.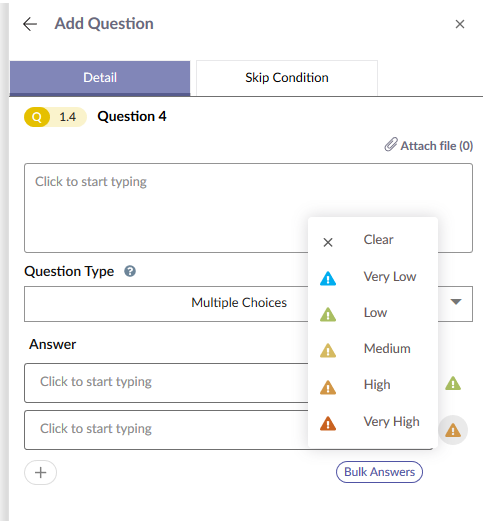 Depending on assessment responses the reports generated will give an indication of the risk relating to each question.
To learn about the other type of assessment, Weighted Scoring, head here.