Subscription and Billing Management
Learn how to manage your partner subscription and manage billing information.
Billing Information
To view your current subscription information navigate to the Administration tab, select Subscriptions then select Manage Subscription. From here the Manage Subscription Modal will appear and you can access subscription and billing information.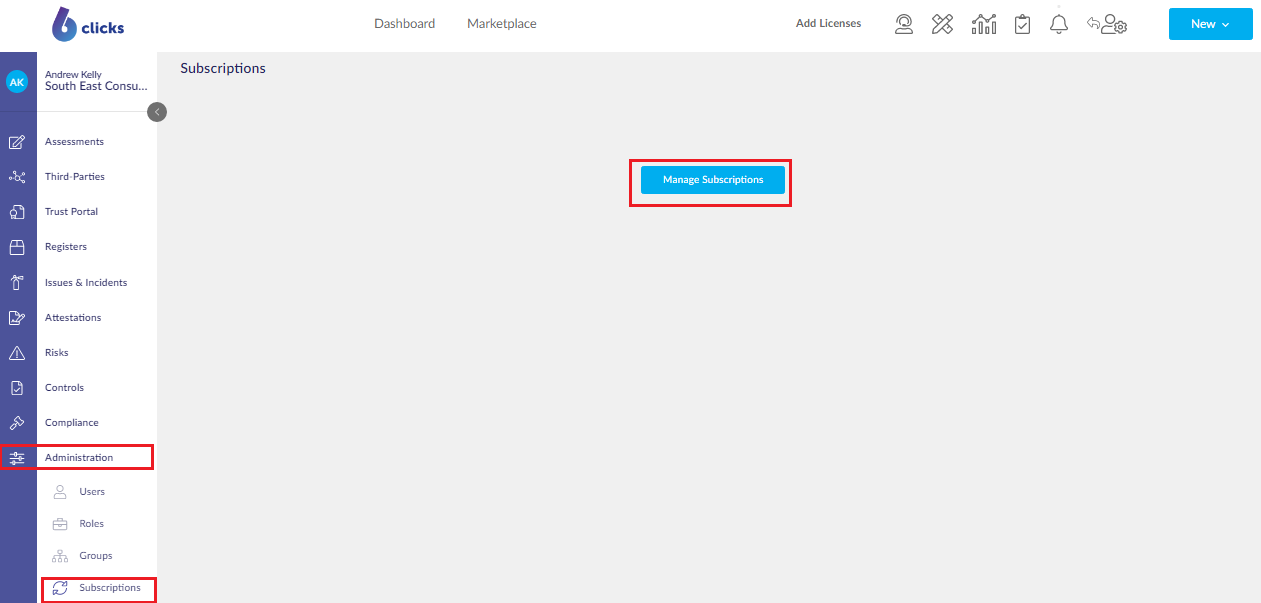 Manage Subscriptions Window
In this window, the first information you will see is the monthly cost that will be billed to your account every month. Stepping into this section will detail your subscription further by breaking down your upcoming invoice and the payment method that will be used.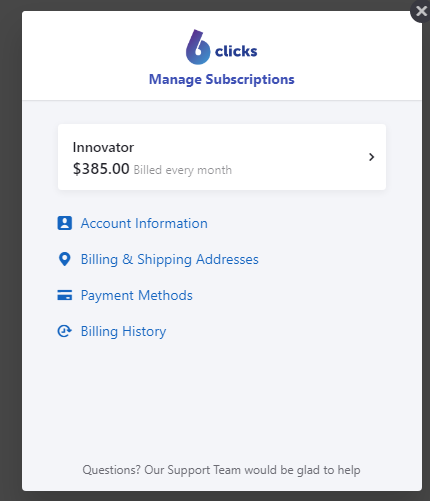 Account Information - Allow you to update the main account holders name and email along with your service provider name.
Billing & Shilling Address - Change the billing address and GST status.
Payment Methods - Add, remove and change the primary payment method associated with this account. You can also set a backup card in case the primary fails.
Billing History - Download and view your monthly invoices in PDF format.
Resellers
Additionally, if you're a reseller, then all your client subscriptions will be visible. As a reseller, you pay on behalf of their clients.
Additional points to note:
If a subscription is cancelled, any credit remaining can be added to your balance or refunded.