Instructions on how to create a Story using Livedocs
Click on Analytics (1)>Then the plus sign + (2)>hit Story (3)

Once you click Story (3) the following screen pops-up. Hit Get Started.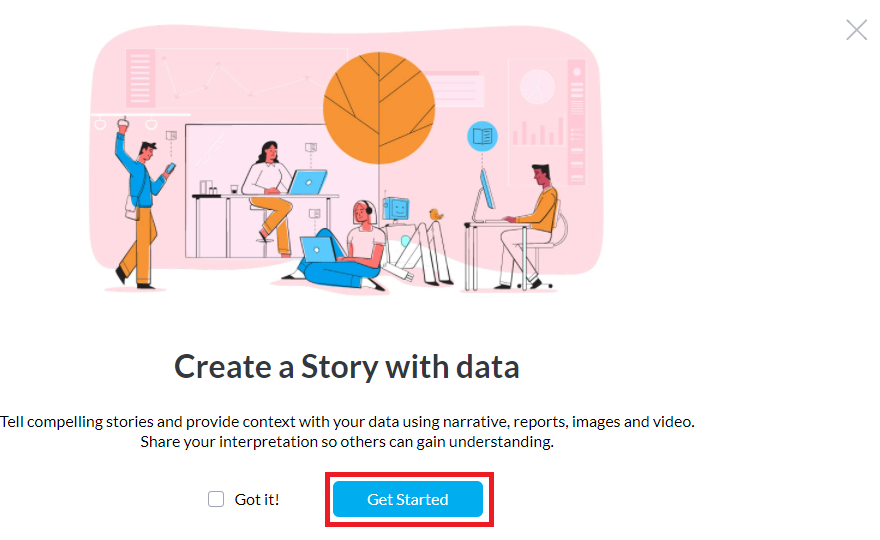 Once you hit Get Started, you can start creating your Story which looks like a Word document, where you can give your story a title, Add a Report, Add an image, Add a video and Add a divider.
1- Please enter the title of your Story, which it is saved automatically.

Once you have given your Story a title it will look like this: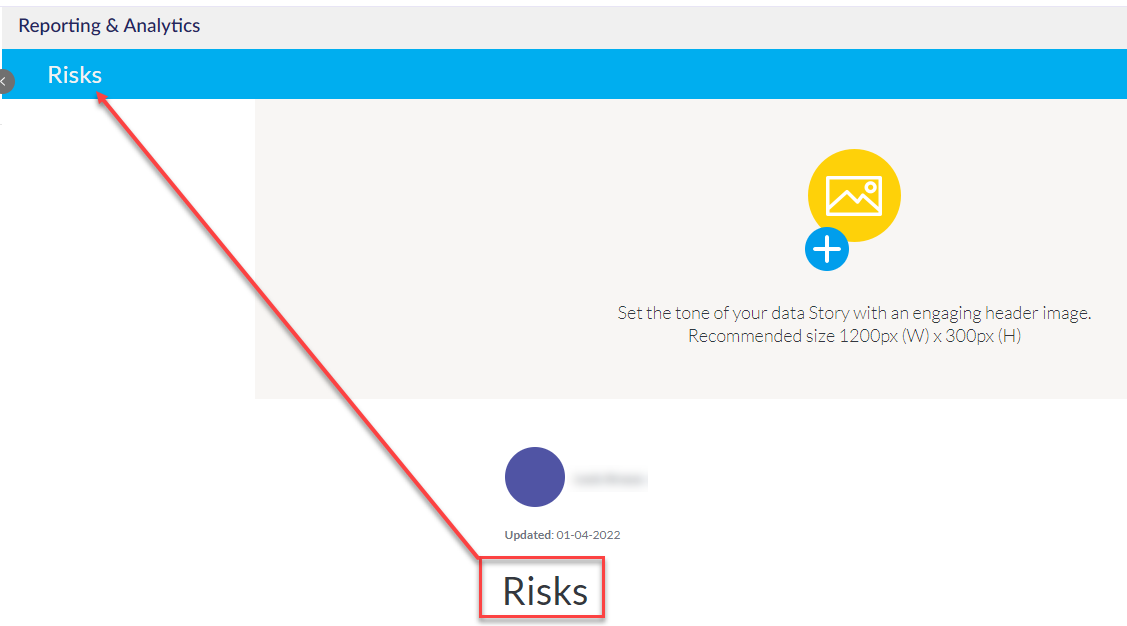 2- Click on the plus sign +

3- You will then have a range of options

1- Add a report
2- Add an image
3- Add a video
4- Add a divider
To add a report click on Add report button

then search for the report you would like to add to your Story i.e Risk Matrix. Select the report you are looking for and click on Insert into Story.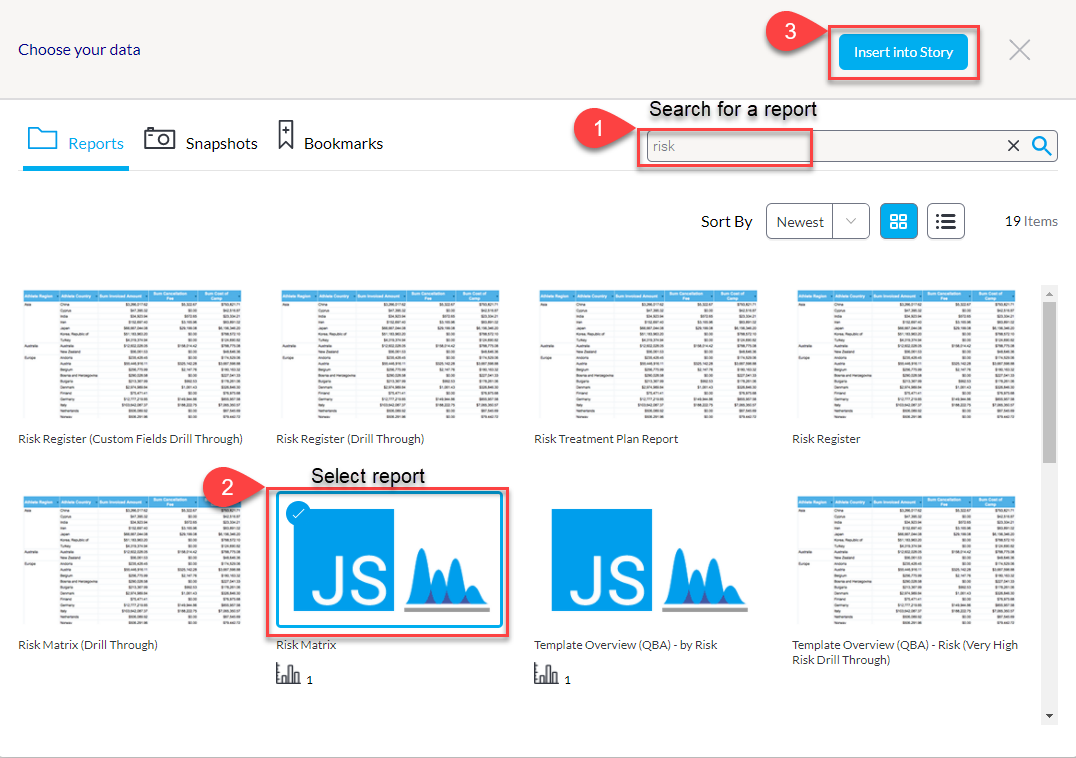 The report you have selected will appear in your Story.
Hint: You can add multiple reports at once, just select the ones you would like and click Insert into Story, also, the name of the report can be edited.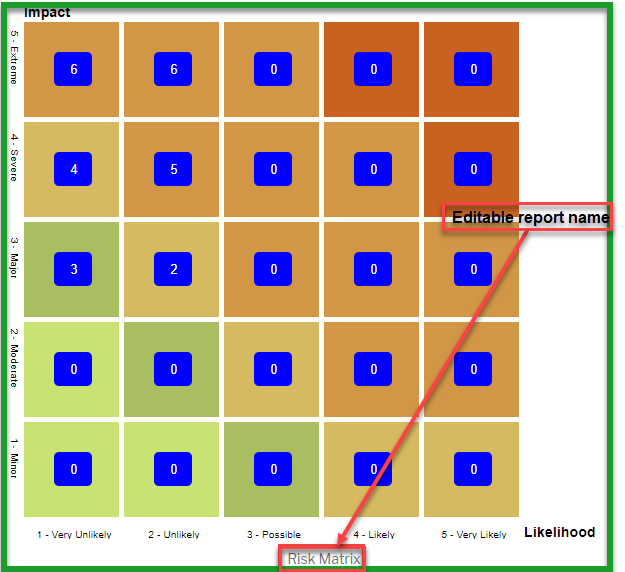 To Add an image click on Add image button

. Click Start adding Images then you can drag and drop the image or hit Upload from computer and select the image you want to upload.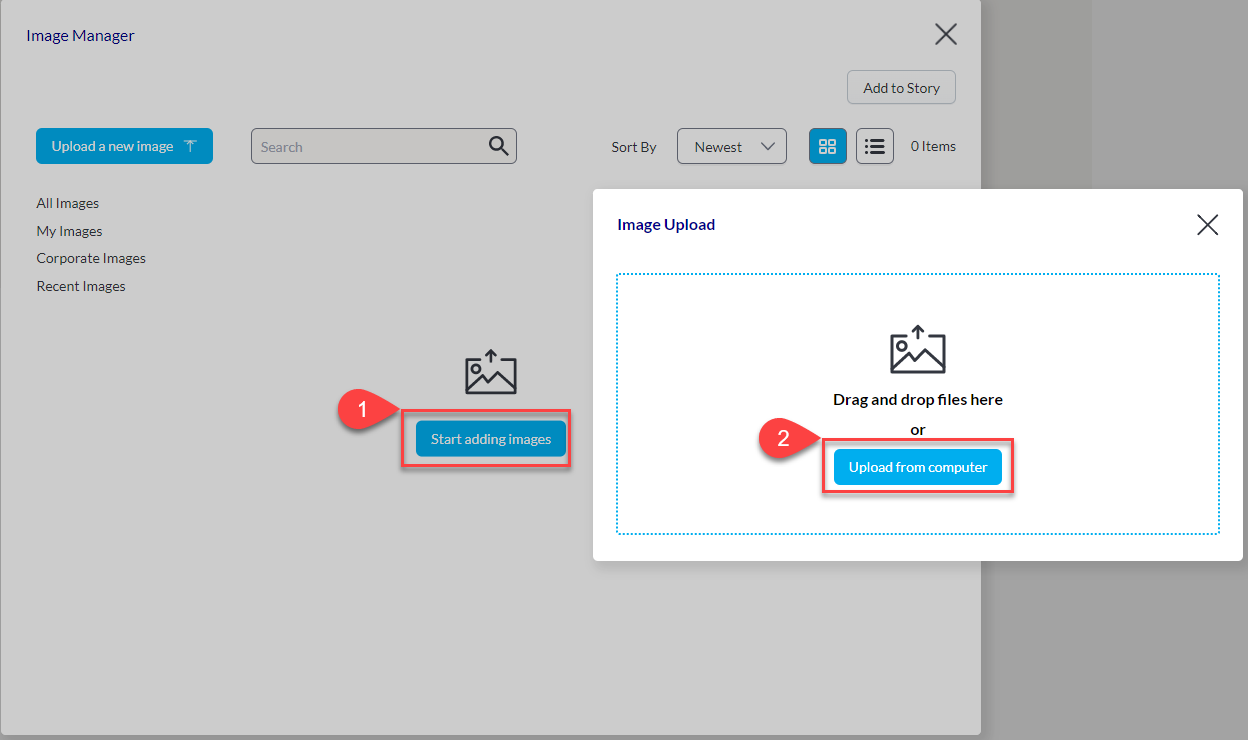 Once the image has been uploaded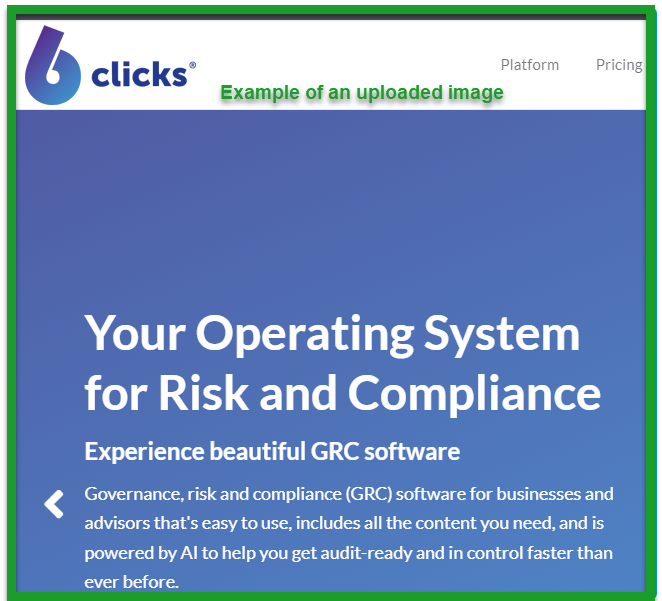 To add a video click on Add a video button

then enter or copy+paste a Youtube or Vimeo video link in the box and hit Enter.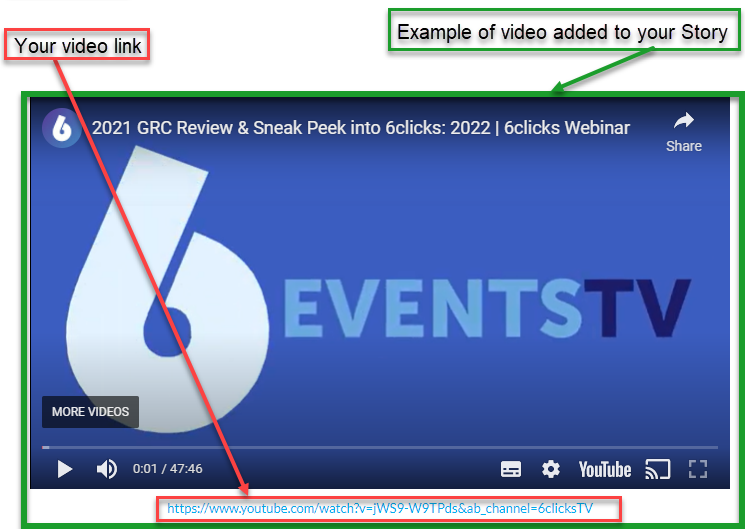 To add a divider click on Add a divider button

then a divider will appear on top.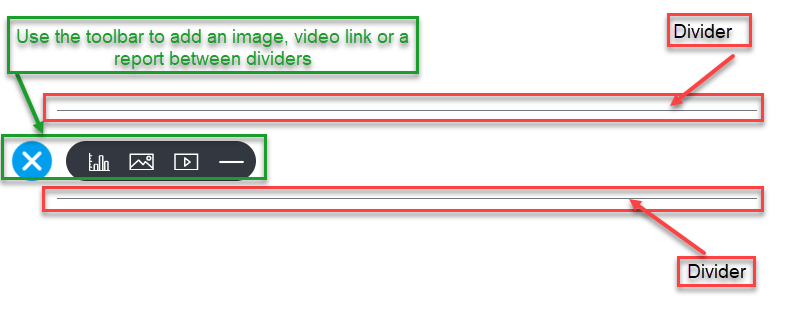 As you are creating your Story you then have the options to, Preview, Collaborators, Browse Stories or Delete Version.

Once you have finished with your Story you can do the final touches from the Publish Story window and click on Publish to publish your Story.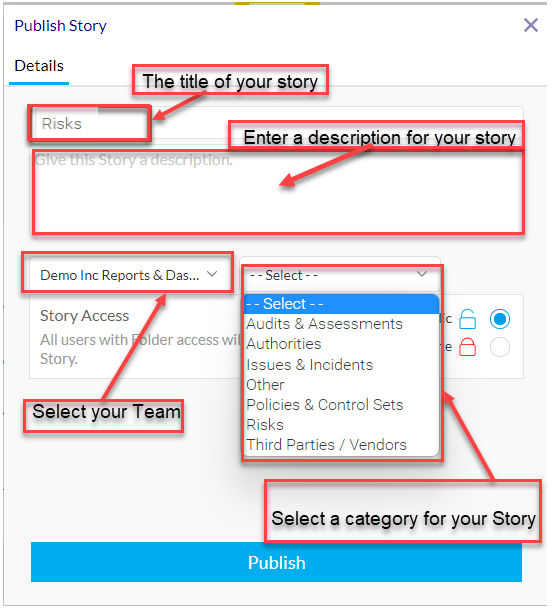 If you would like all users to have access to this Story select Public, otherwise you can select Private which gives Collaborators permission to assign users access to the Story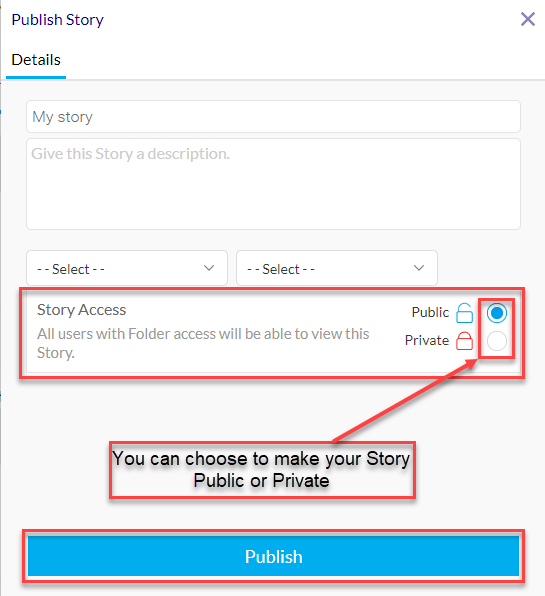 One you are happy with you Story and clicked on Publish you then get an overview of your Story with all the details such as Title of your Story, the person who published it and the date it was published and much more under the More option

Creating stories in Dashboard is very simple and straightforward it gives you the ability to provide context with your data using narrative, reports, images and videos.