Enabling Multi-Factor Authentication (MFA) with Google Authenticator
To enable Google Authentication, navigate to my settings located on the top right.

Select Two Factor Login and then enable the Google Authenticator.

Scan the QR code with your mobile device and link the token to the Google Authenticator app.
This will enable future logins for this account to be verified by Google Authenticator.

Select the Google Authenticator verification type and enter the code on your device to access the account.

Note - that there is a countdown, after which the verification code will expire, and you will be sent back to the login screen and need to enter your password again.
Enabling Two Factor Authentication for a team:
If two-factor authentication is enabled for your team account the option to turn it on will be available here. Administration > Settings > Security > select enable two-factor user logins and the select save all.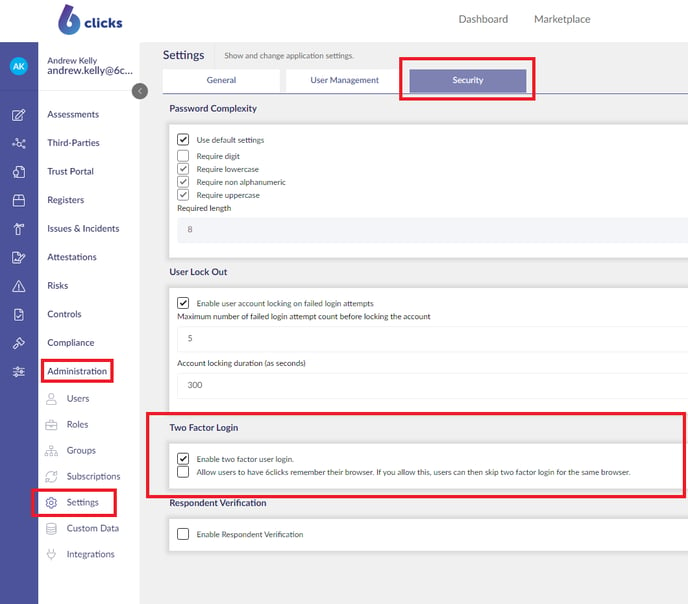 Enabling Two Factor Authentication for team members:
Once two-factor authentications are enabled for a team the admin account needs to enable it for the specific team members. Navigate to Administration > Users > Select the user > Edit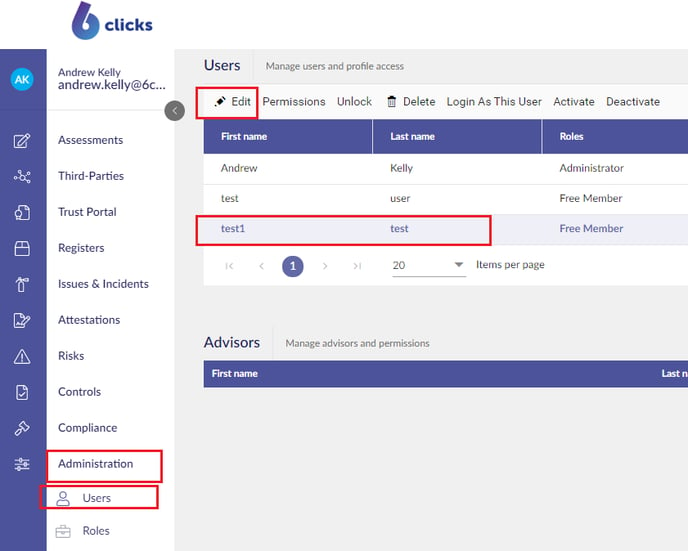 Next check "two-factor authentication enabled" and save. The user will now need input an additional code before accessing the 6clicks platform. The admin will need to do this for all team members who require two-factor authentication.