To create a metric, on the left hand side click on Metrics module.

Here you will be able to see all Metrics you have created and also create a new metric.
To create a new metric, click on Create metric.

The create metric window will appear, here you can enter the:
Name of your metric.
The creator of the metric is the Owner but you can add more if you wish.
Select the Source where the data is coming from, in this instance from 6clicks system.
Once you have entered all the details of your metric hit Configure.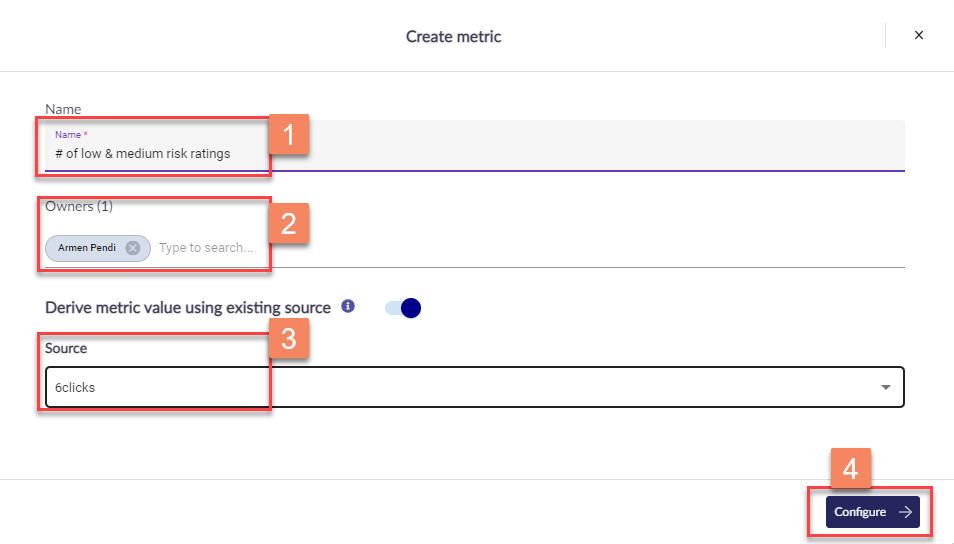 Once you click Configure the Configure metric window will pop-up.
Scope is Risk which is for the risk module in this case.
Total count of Risks.
Enter the condition you want to calculate your risk (see picture below for details).
Here you can select the Formula you want to use which will calculate the Total count, Sum, Average and Percentage of your metric.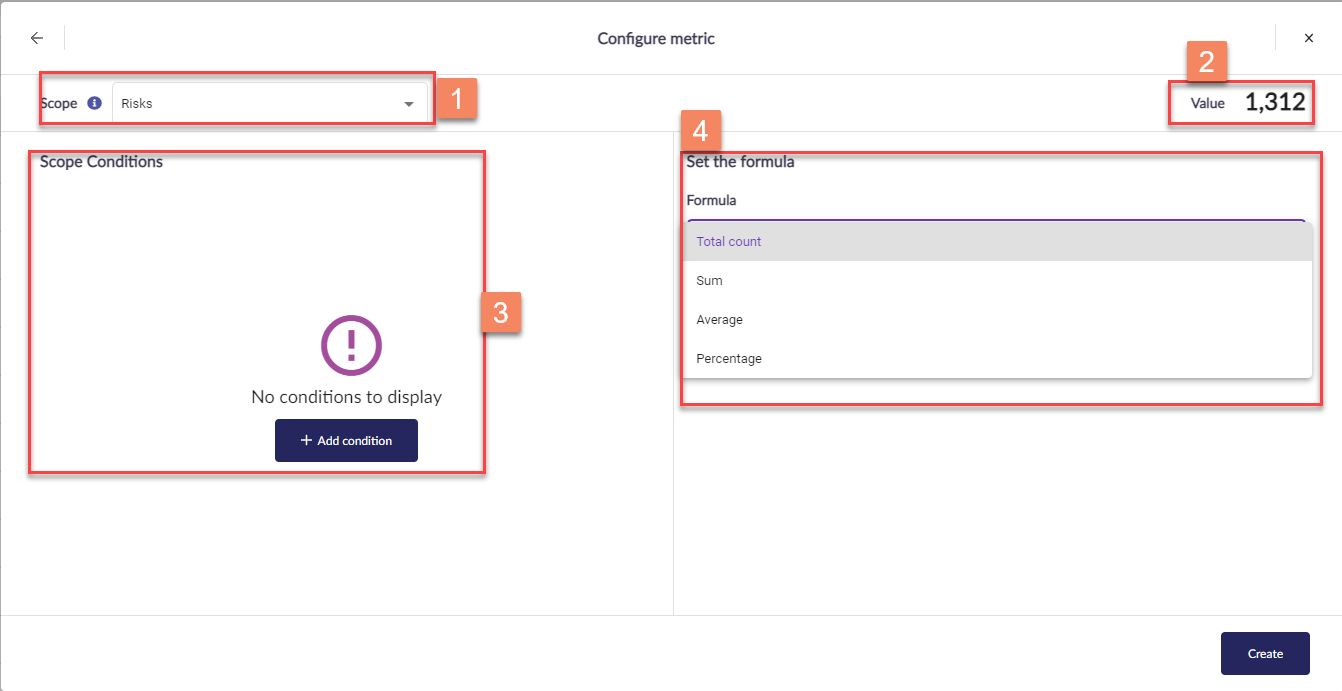 To set up your own metric, click on + Add condition.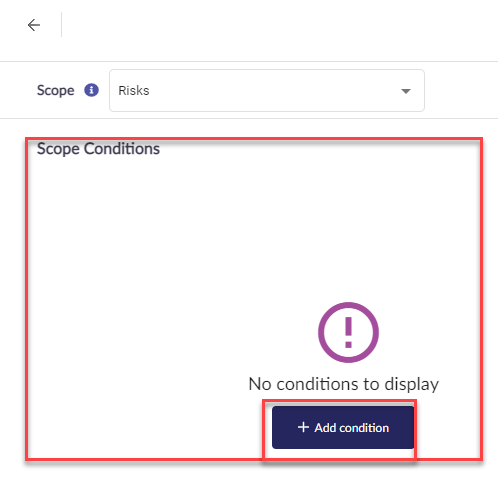 Then select how you would like your metric to calculate the data. In this case I want to select all Risk Rating where the risks are Low and Moderate.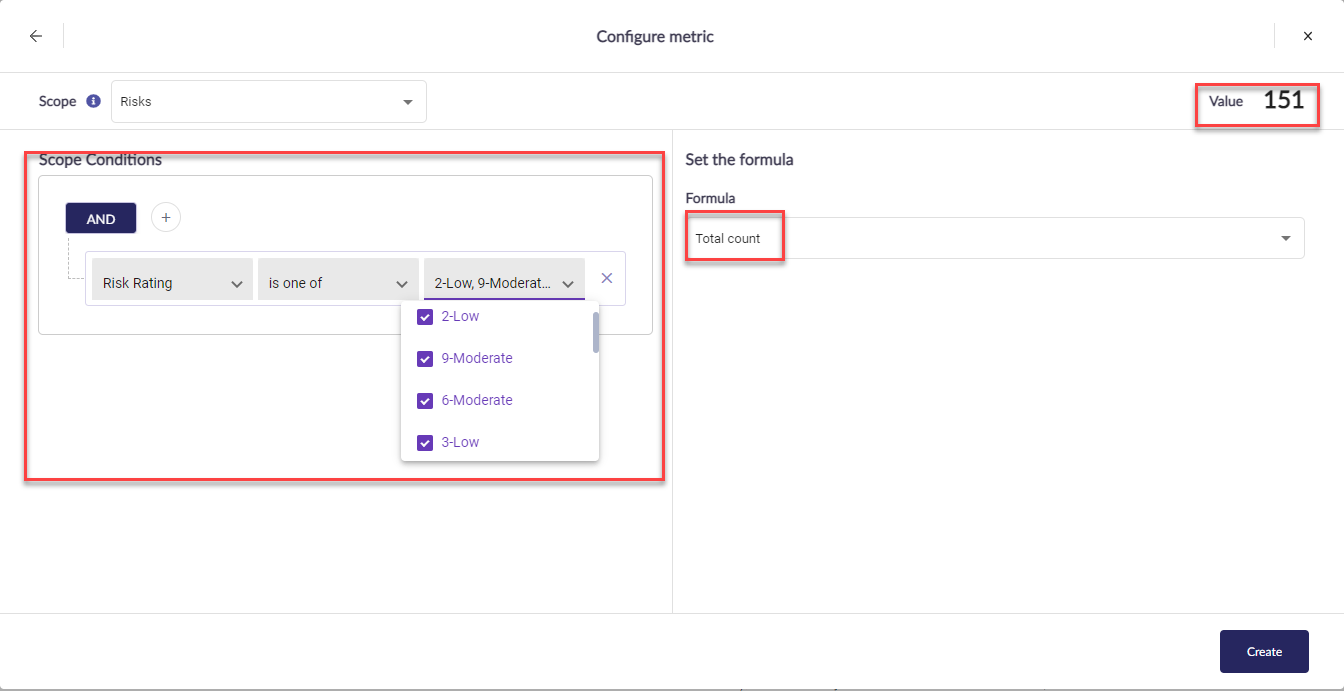 You can add another condition if you would like to.
In this example the condition will calculate all risk rating which are Low and Moderate where the Country is either NZ or UK and in this case we have found 3 as per our condition.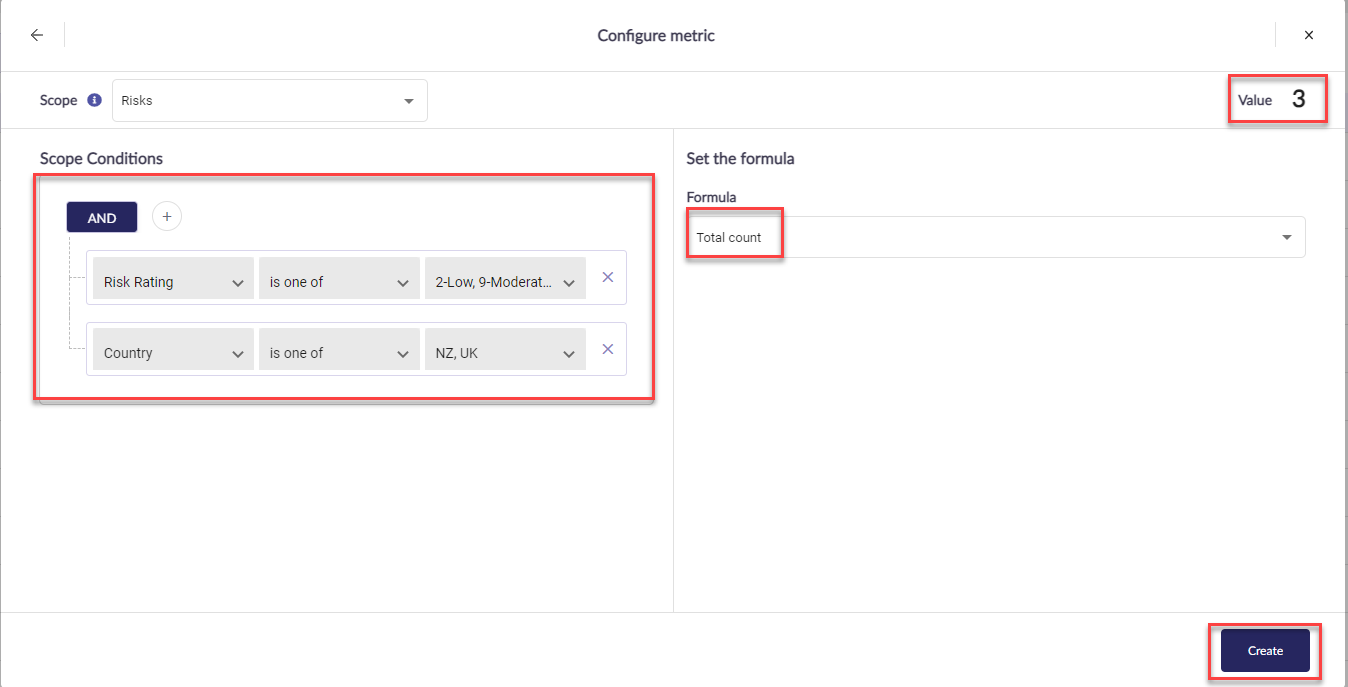 Once done hit Create and your metric will appear on Metrics.

Click on the rick metric you have just created and the Metric Details window will appear.
Any changes made to your metric will show up in the History section.
Enter a description or add a link.
Add tags.
Edit metric let's you change the settings of your metric such Name, Owners, Condition, Formula.
Note: If there has been any changes in the Risks such as a risk has been upgraded or downgraded from Low or Moderate to High or vice versa then the metric will update any changes automatically.