Add users to your Okta Applications
You will need to your Okta users access to the Applications you have created so they can log in using Okta SSO. To do this head to the Applications and select an Application.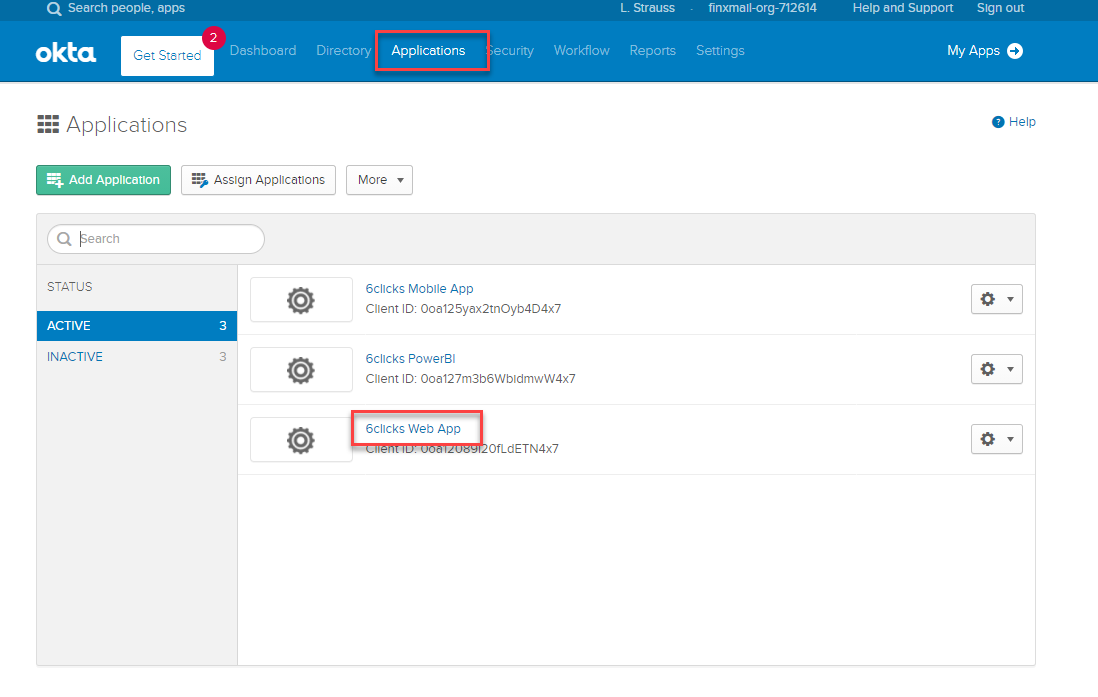 Then under Assignments, hit the Assign dropdown and select Assign to People or Assign to Groups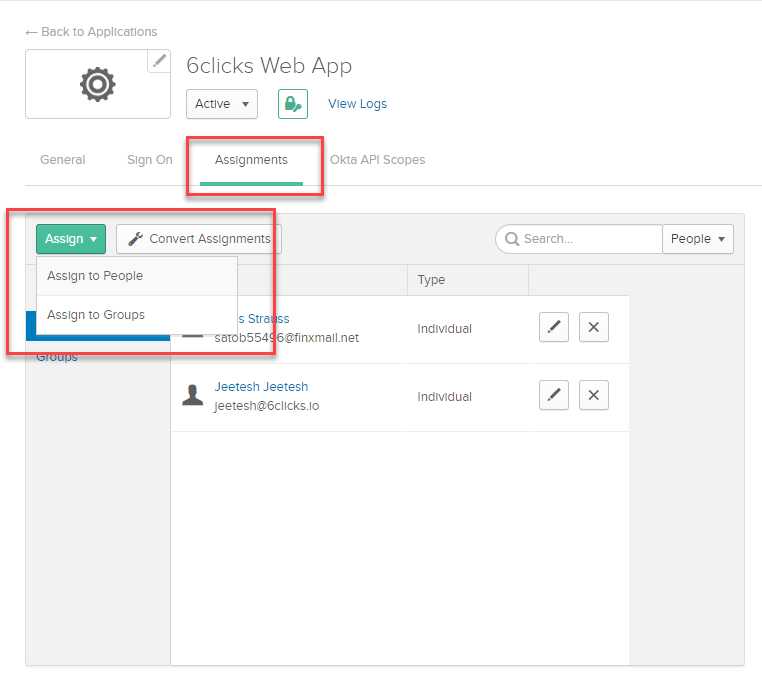 Here you can Assign people and groups of people to the respective Okta Applications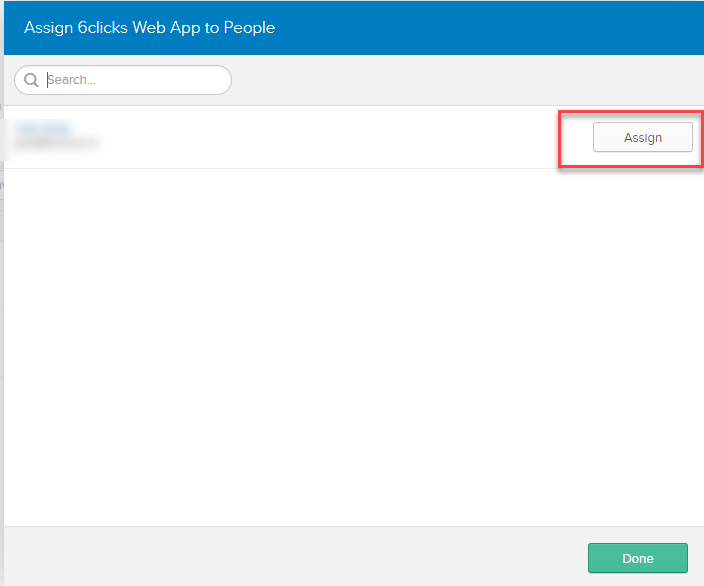 We recommend assigning users to all the 6clcks Applications you have created in Okta.
You have now successfully added users to your Okta Applications.