Viewing and Managing the Results of Client Risk Reviews
To view the results of your clients' Risk Reviews, head to the Reporting Module.

There are two Client Risk Review reports:
the Raw Risk Review Results
The Client Risk Review Matrix
To learn about the Client Risk Matrix head here, otherwise continue reading this article to learn about the Raw Risk Review Results.
Select Risks to Report On and then Select the Risk Review Results report from the drop-down.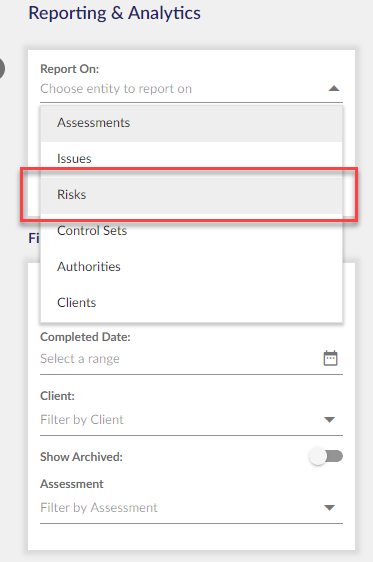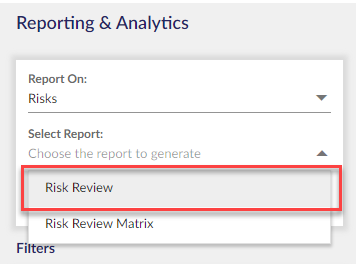 The Risk Review results are displayed in a Table, and you can filter results using the following filters:
Risk Review
Team
Date Range
User Role
Risk Identification Status
Risk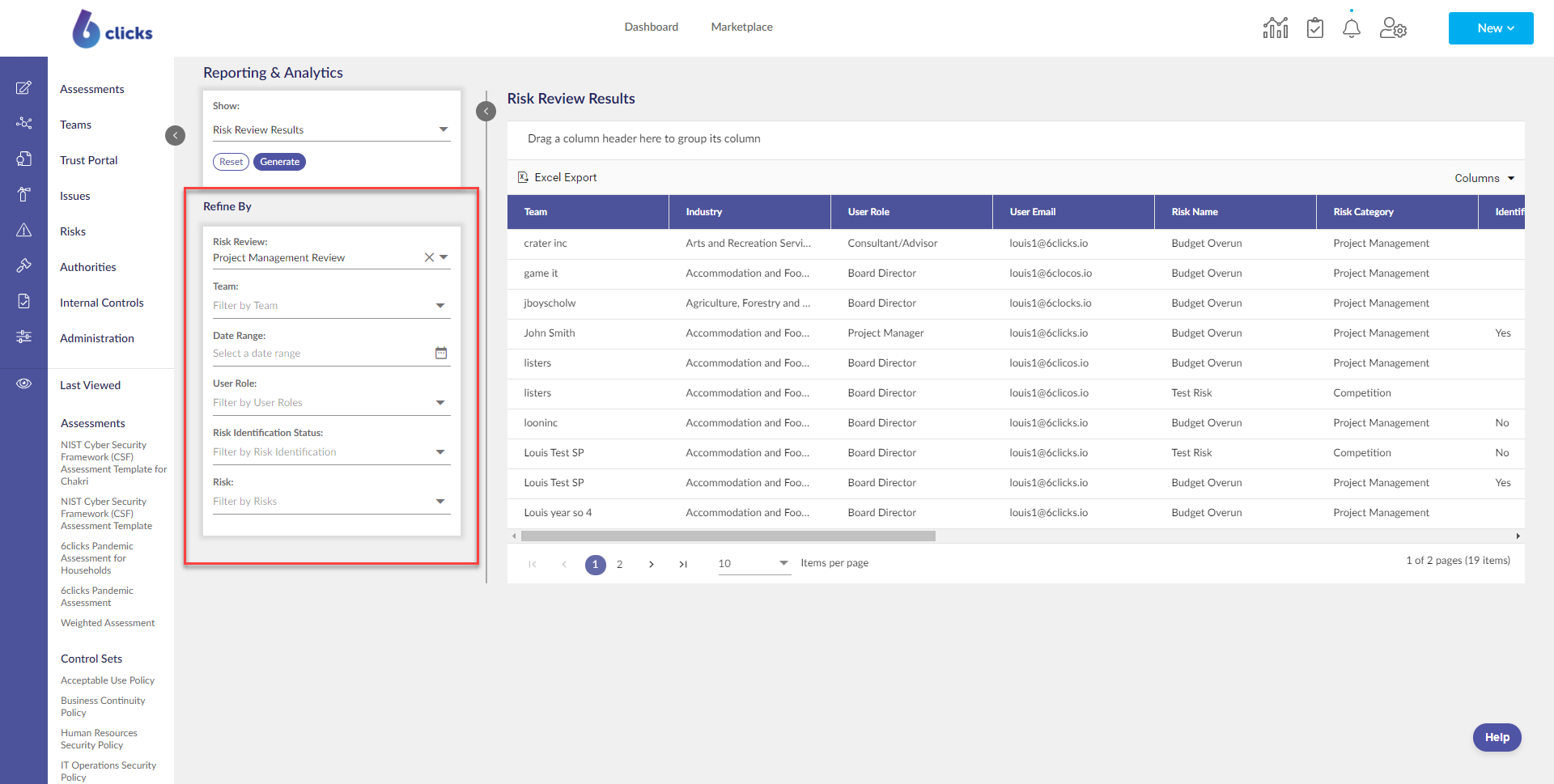 You can also add and remove columns, as well as export the table to Excel.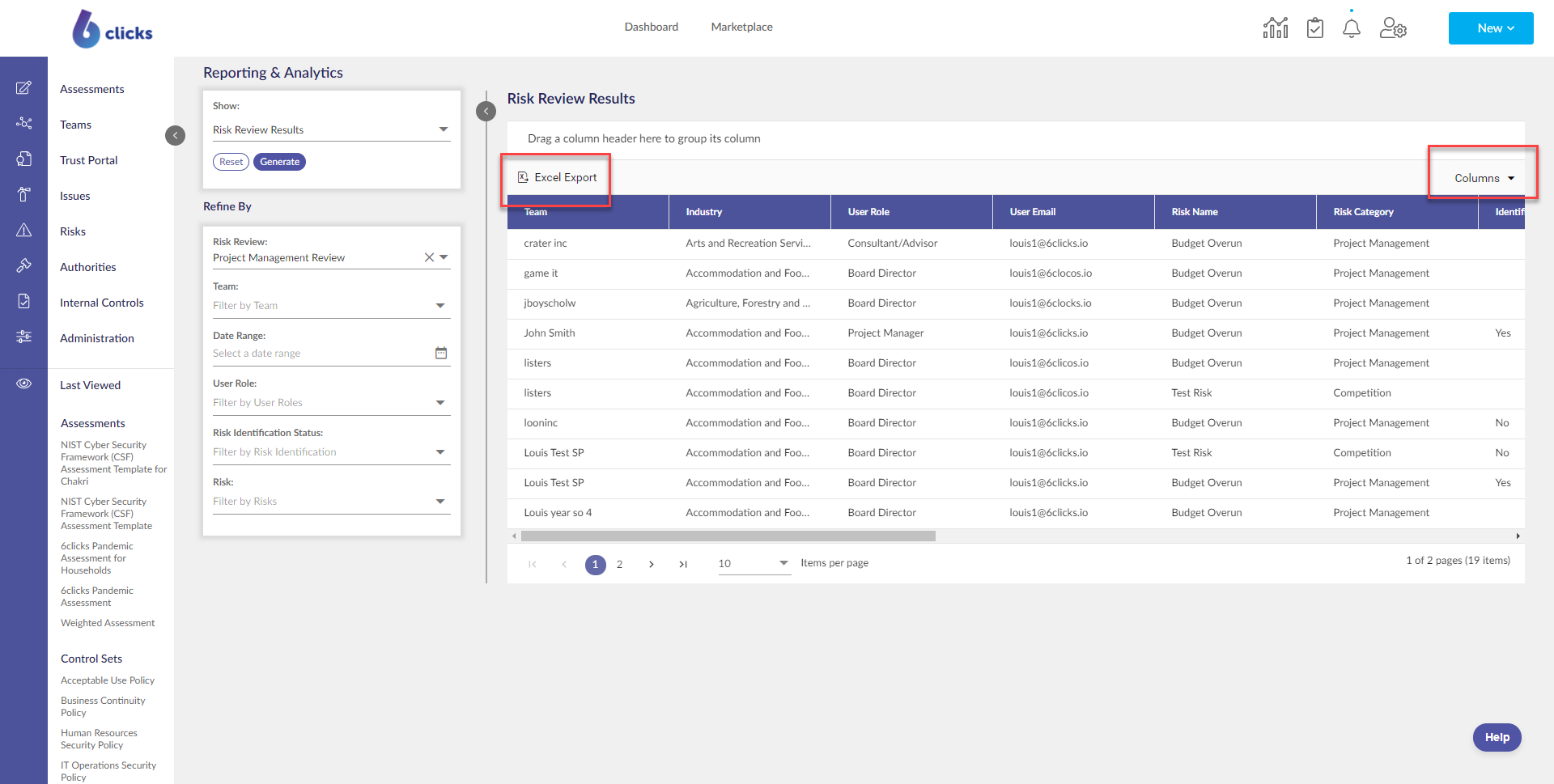 Lastly, you can also drag columns headers to group the data.