Access off the shelf project templates from the 6clicks Content Library or create your own
Our project module allows you to create and use project templates. You can create a project template by selecting New Project in the project module. The Create New Project modal will appear. Click on Start From Scratch.
In the Create New Project modal, enter in the project name and description, then hit Save As Template.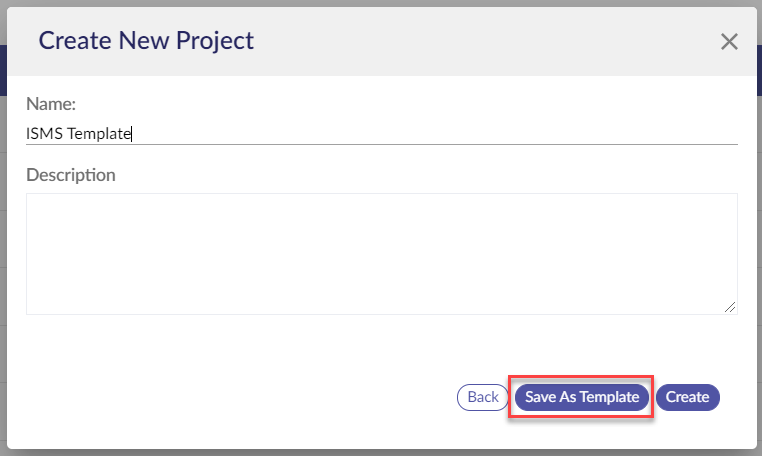 Upon clicking Save As Template, you will be navigated to the project template.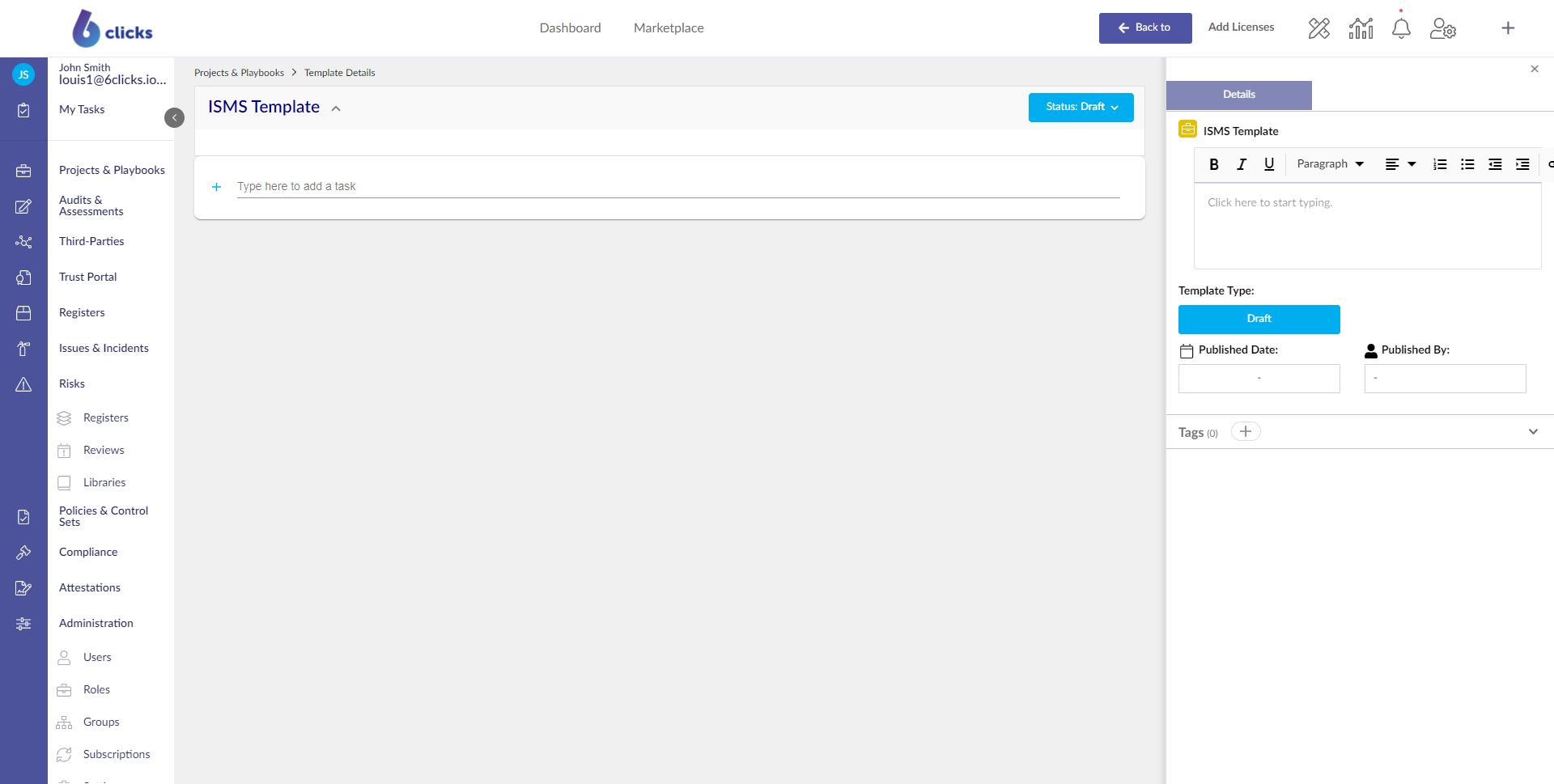 Adding and Moving Tasks
To add your first task, simply type into the task field and hit enter. A task will be created as per the below image.

You can add as many tasks as you like. You can also add subtasks by clicking on the + Add Subtask button under each task.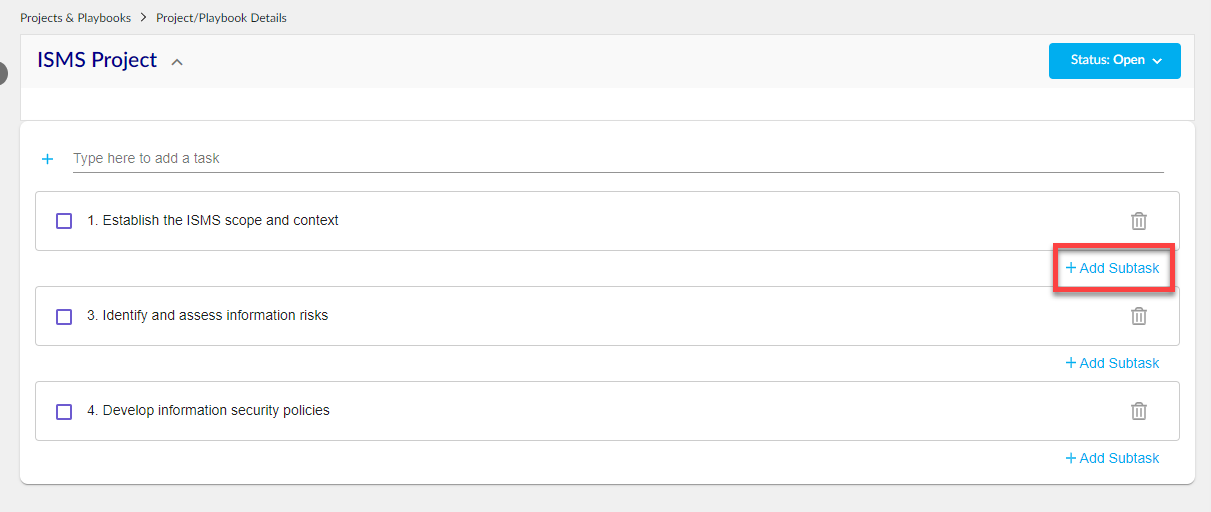 You can add as many subtasks as you like under each task.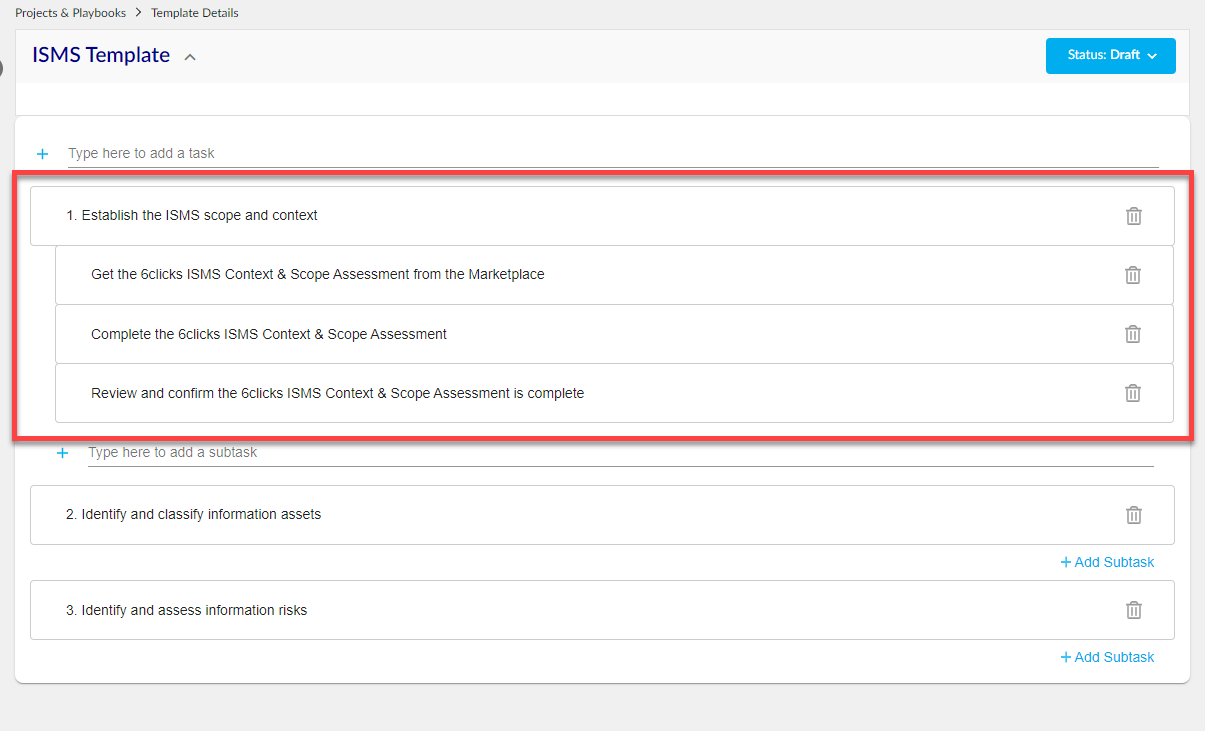 You can also move tasks and subtasks by clicking and dragging the task. Note that you cannot make subtasks parent tasks and you cannot make parent tasks subtasks.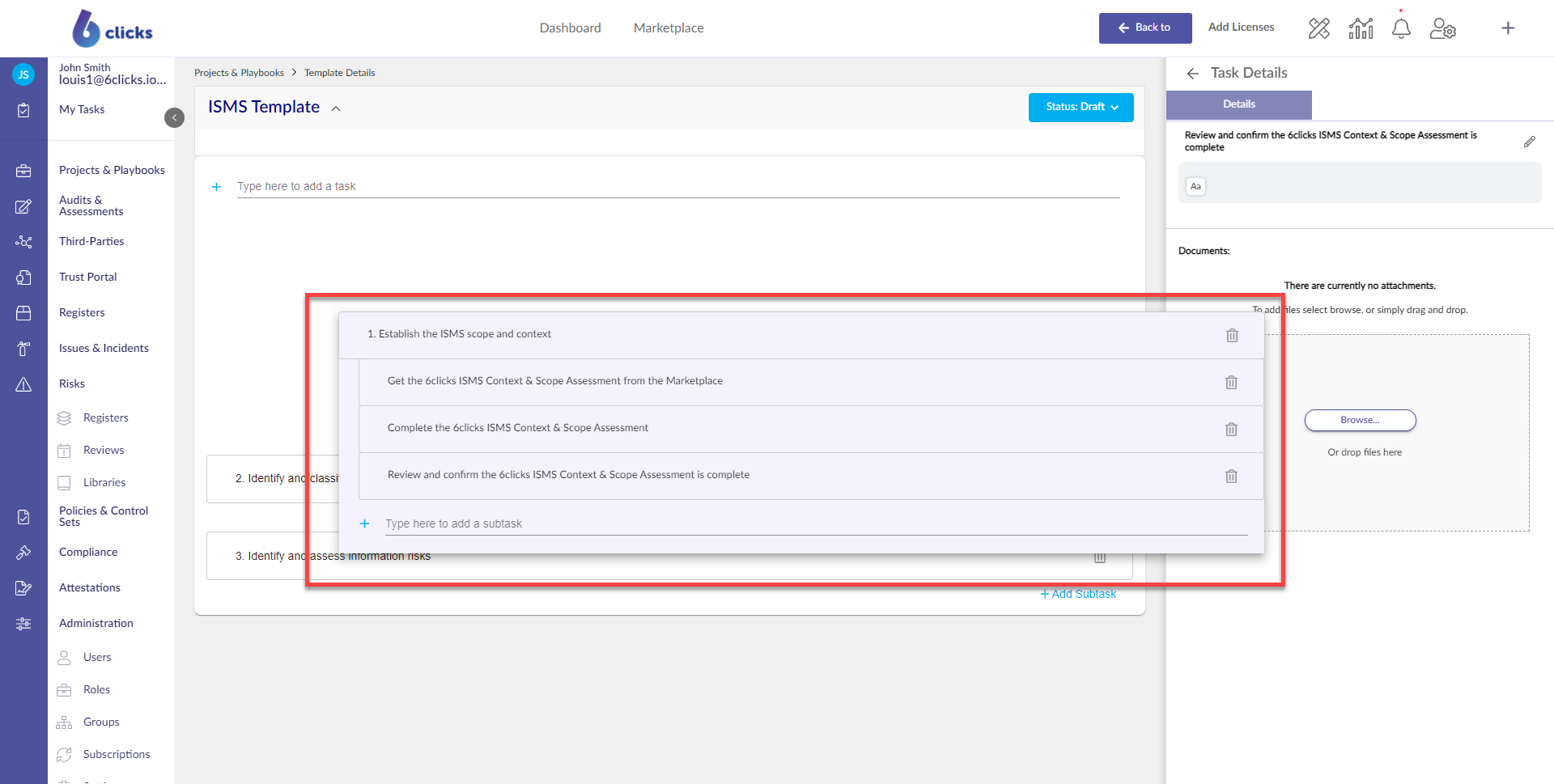 Tasks and subtasks can also be deleted by clicking on the trash icon. If you delete a task that has subtasks, all the subtasks will also be deleted.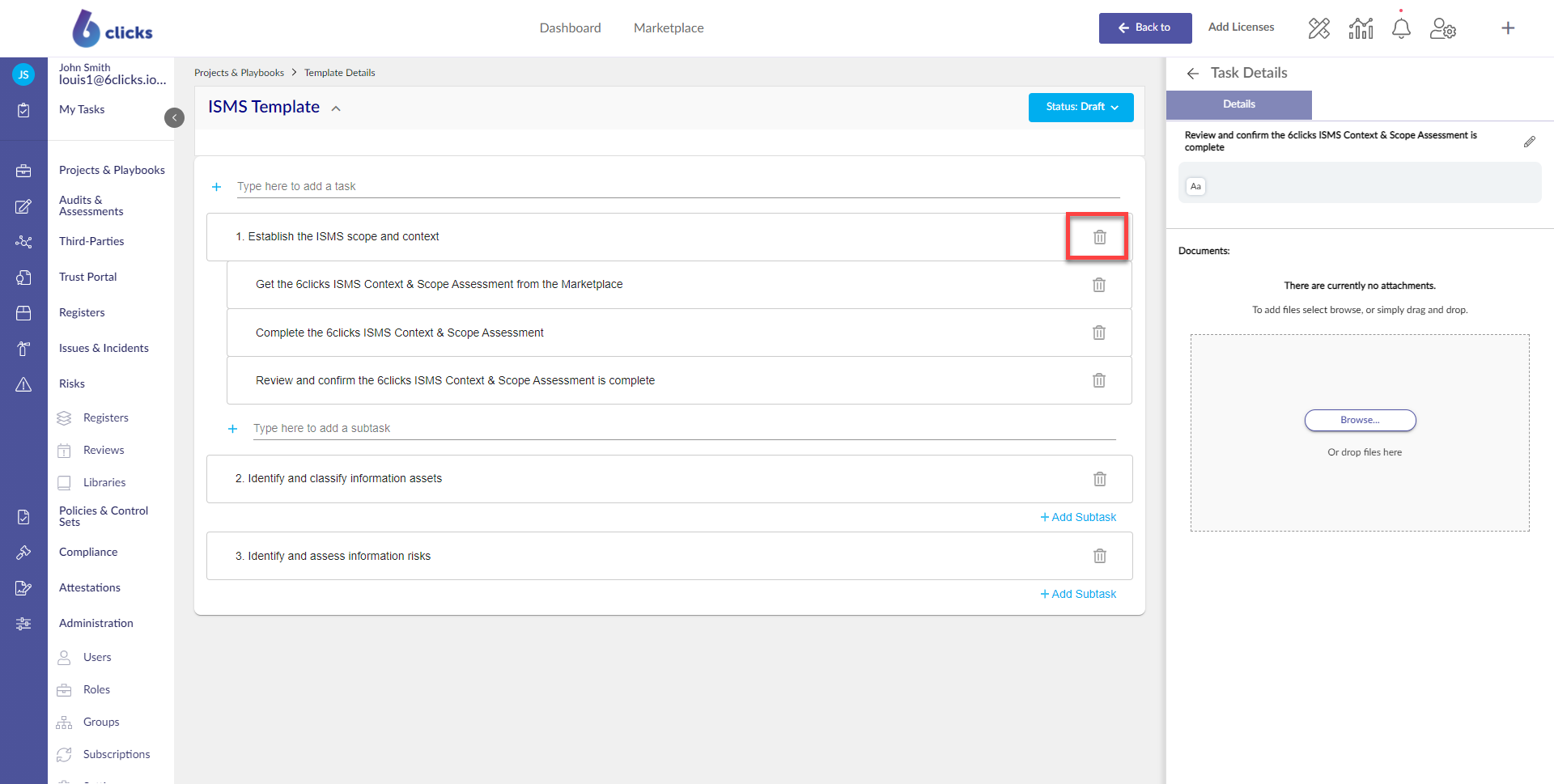 Task Details
The details of tasks and subtasks are displayed in the righthand side panel when clicking the on task. In the task details, you can:
View and update the task name. To update double click on the name.
Add, view, and update task description. To add or update click on the Aa icon.
Upload and download documents in the Documents tab.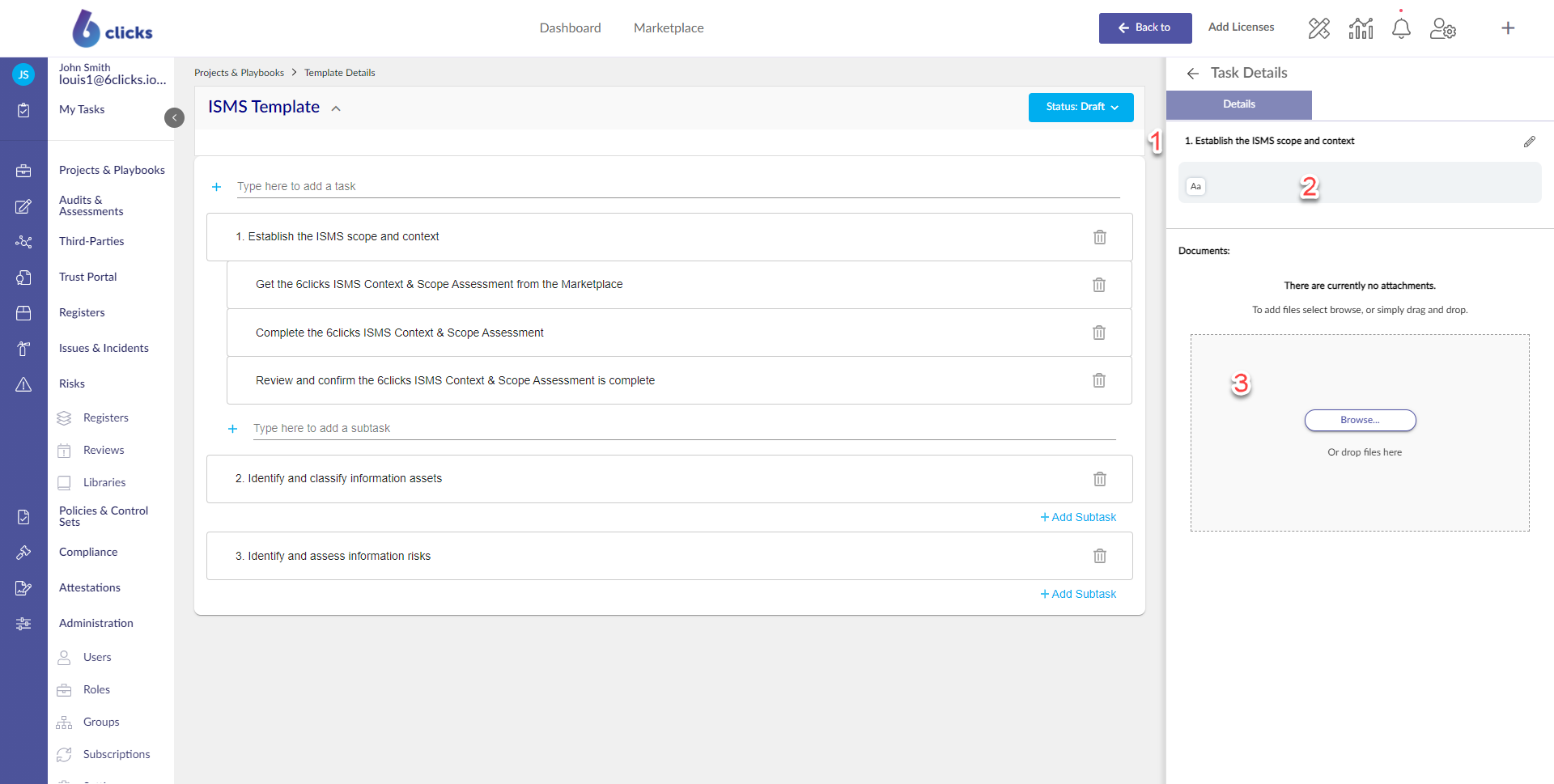 Project Details
The project itself also has details that can be viewed from the right-side panel.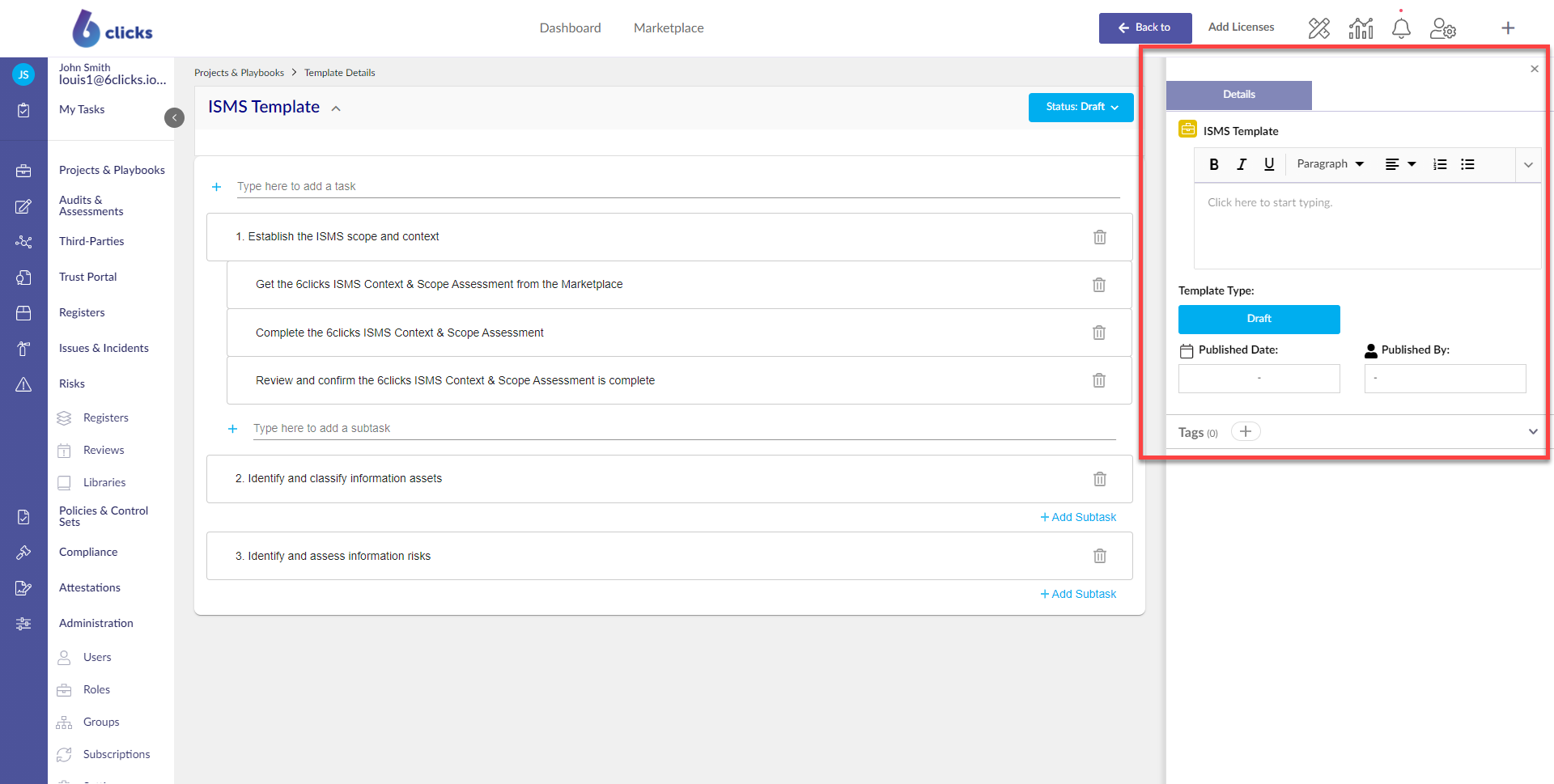 The project details side panel allows you to:
View and update the project template name. To update double click on the name.
Add, view and update the project description.
Change the status of the project. Publishing the project makes it available for use.
Add project tags. Tags can be used for filtering on the project table.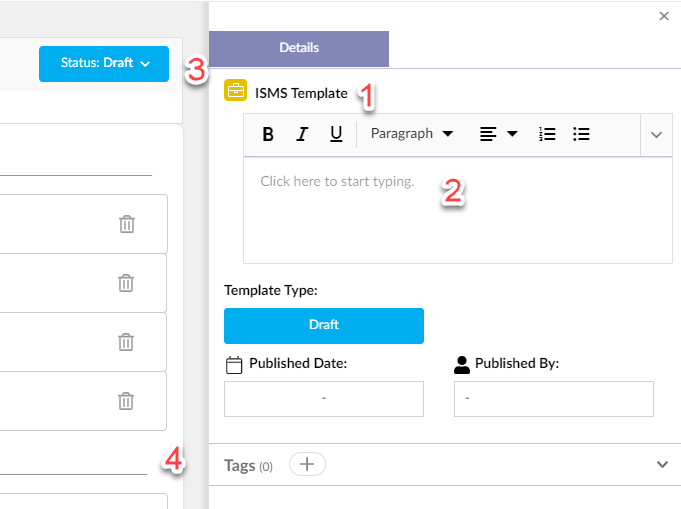 Once the project template has been published it will be made available in the Create New Project modal, when you select Create From Existing Or Template.