The progress report lets you track assessments as well as send custom reminders.
After sending an assessment or assessments that have been created from an assessment template, you can track each assessment by heading to Reporting & Analytics. Select a template and then hit Generate (1) to display the Progress Report. The generated chart displays how many assessments have been sent and the breakdown of assessment statuses (2), while the table shows each of the assessments, respondents, the number of questions responded to and assessment status (3).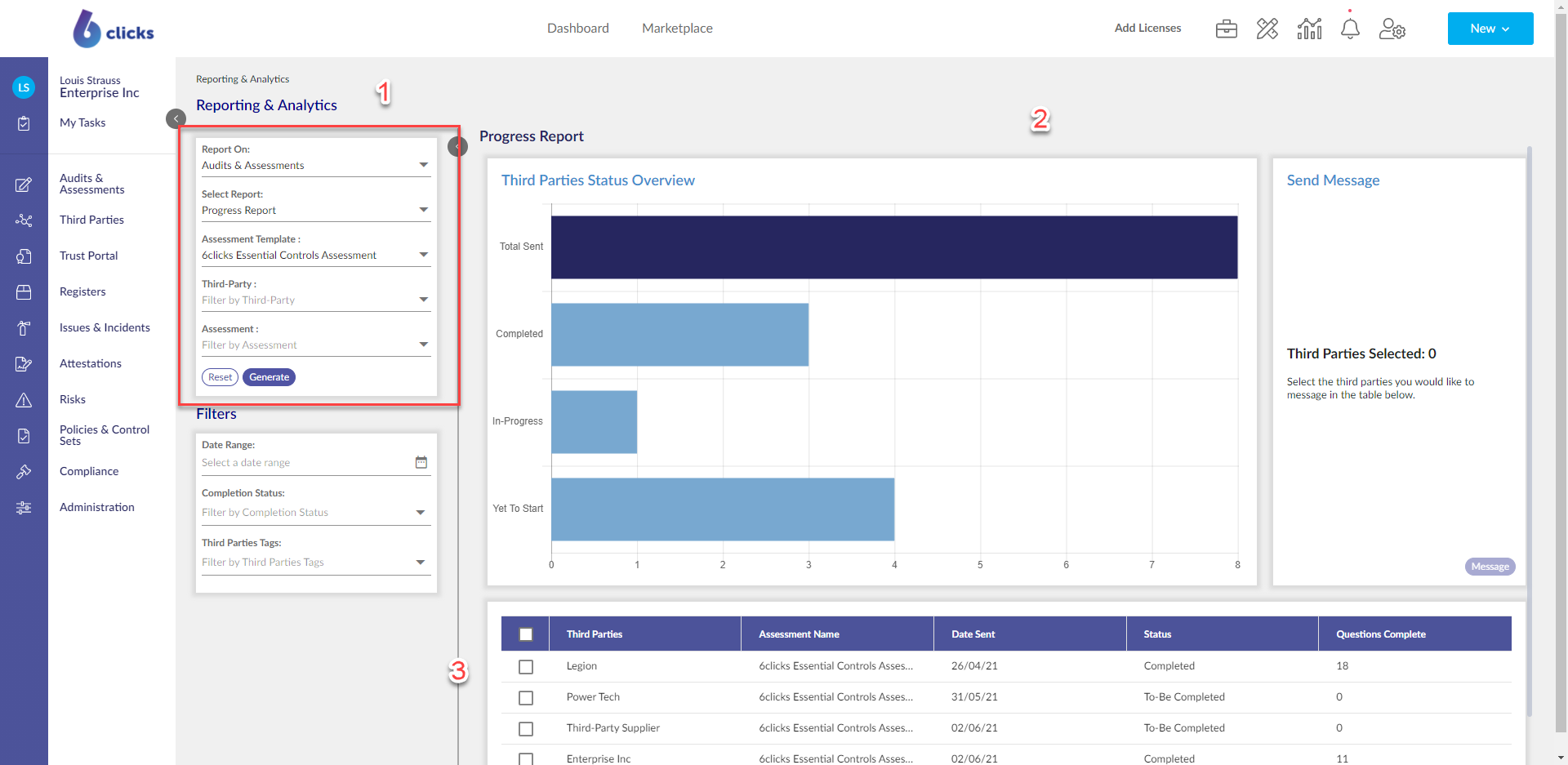 You can also send reminder emails to respondents by selecting the checkbox next to each respondent (1), and then click the Message button (2).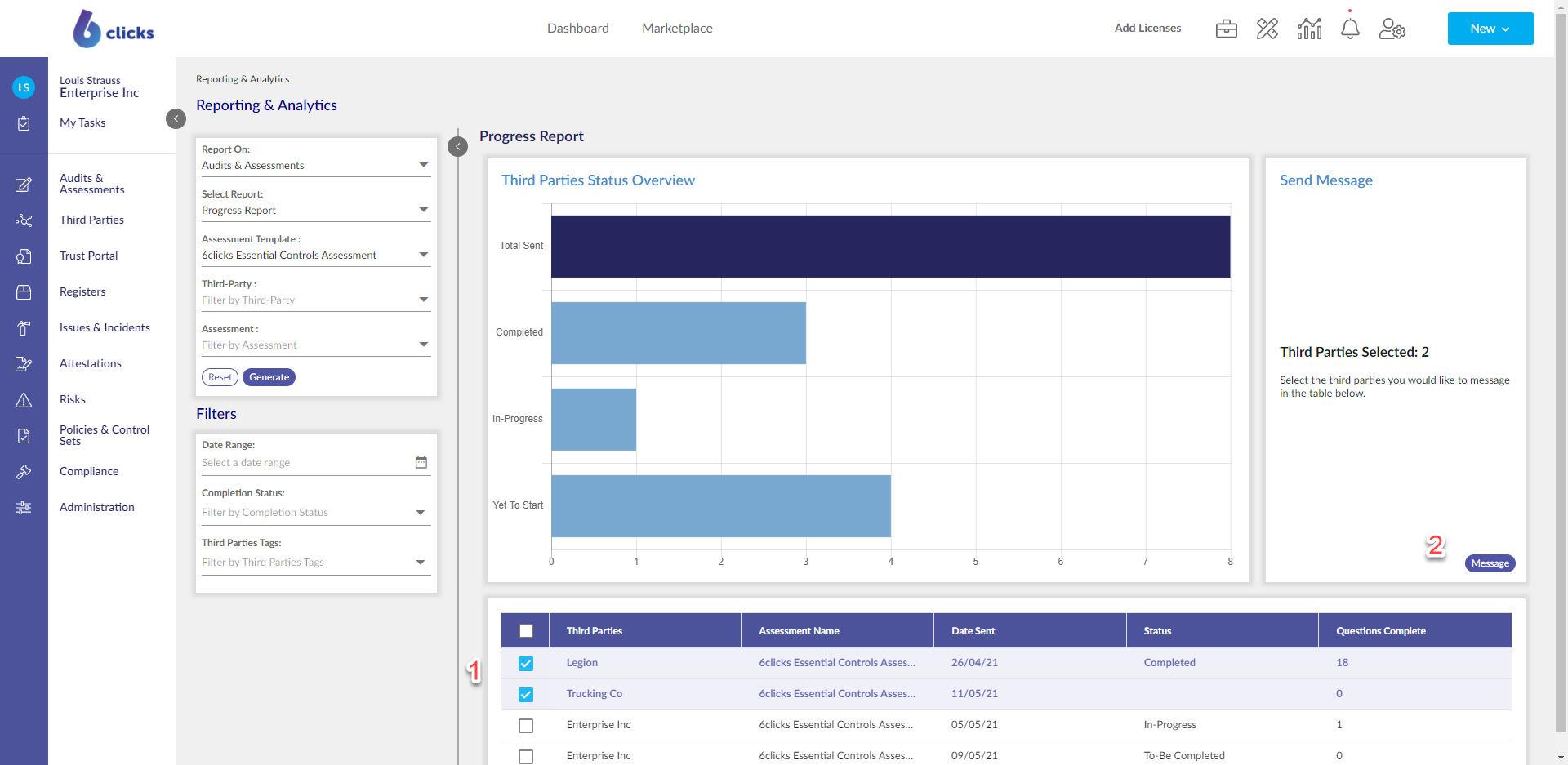 Enter in your message then hit Send Message.

To find out more details of a Question Based Assessment, specifically the status of each responder, you can select a Third-Party (1), and then an Assessment (2), or you can directly select an Assessment (2). To view the details click Generate. The report shows how many questions in total have a response (3), as well as how many questions a user has responded to out of the total they have been assigned (4).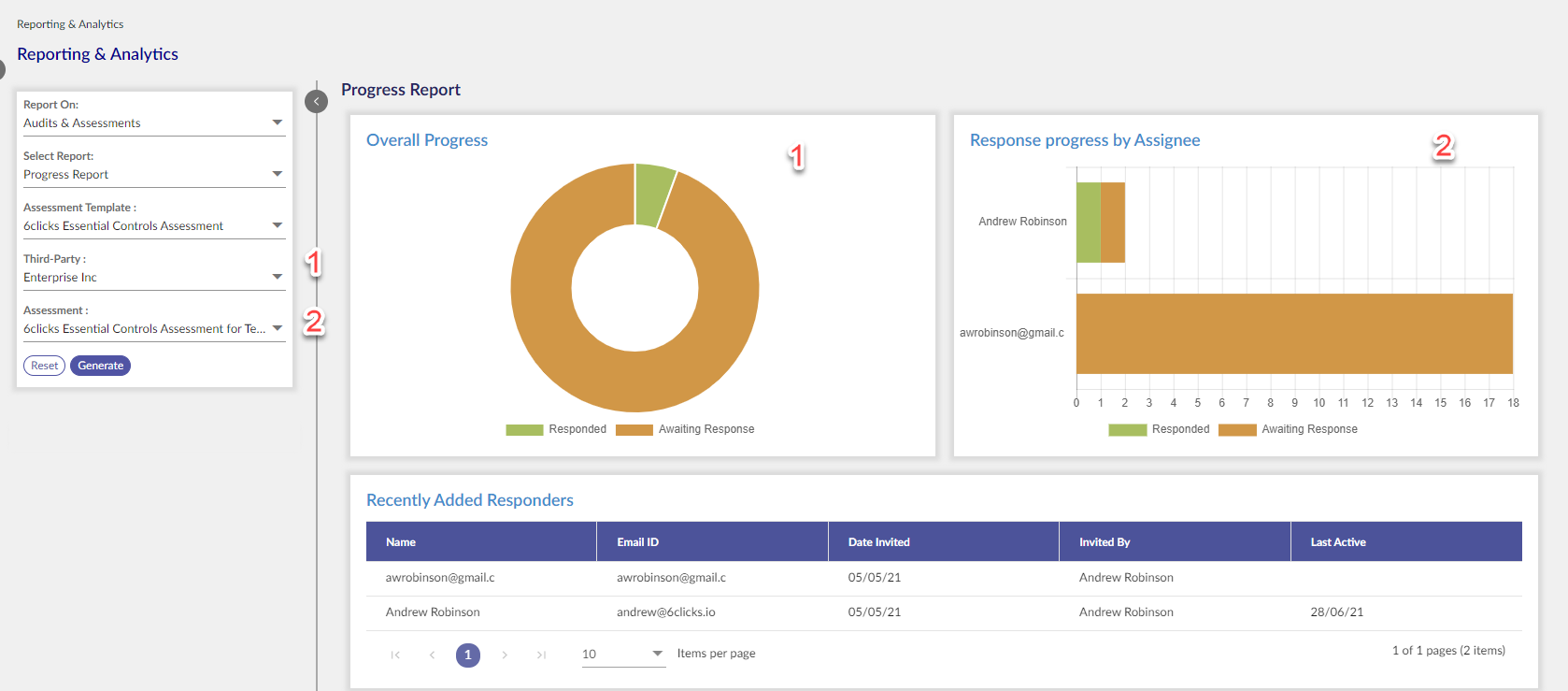 Lastly, you can also see a list of all respondents and their activity, as well as respondents who have been removed.