Risk review - "easy peasy" instructions for completion
Participating in a Risk Review is simple. There are three key steps:
Identify - identify the risks relevant to your team/project/business
Assess - assess the risks relevant to your team/project/business
Insights - view the results of the risk review
Getting setup
There are a few initial steps that are required:
Risk reviews are best done using your mobile phone and not a desktop web browser.
When you are sent a risk review, click on the required assessment link in your email which, if you do not have the mobile app installed, will take you to the Google or Apple app store to download the 6clicks app (iOS and Android).
Once you have the app downloaded and installed, sign up using your email and create a password.
You will then be taken straight to the risk review that was sent and you can follow the steps outlined below.
Identify
When you reach the identify stage, you will be taken to your first risk card. Each risk card displays the name of the risk, a short description, common causes and potential impacts to educate and contextualise each risk for users.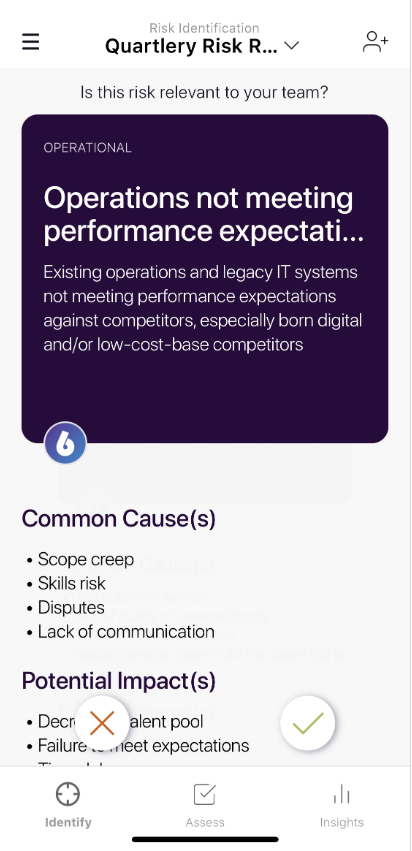 If you feel a risk card is relevant to your risk review, swipe right.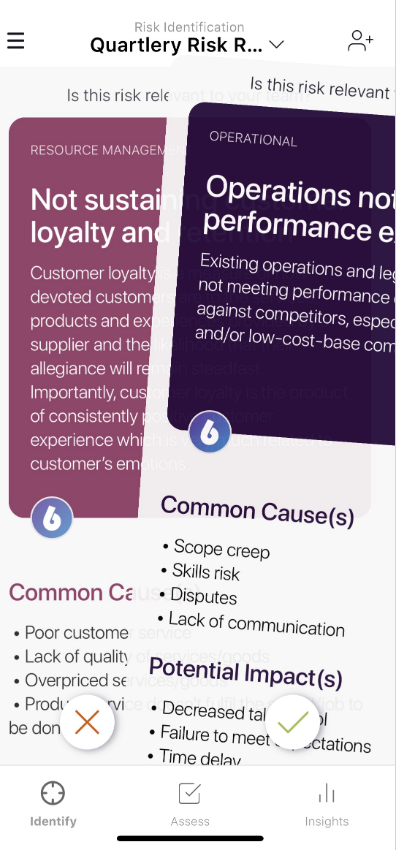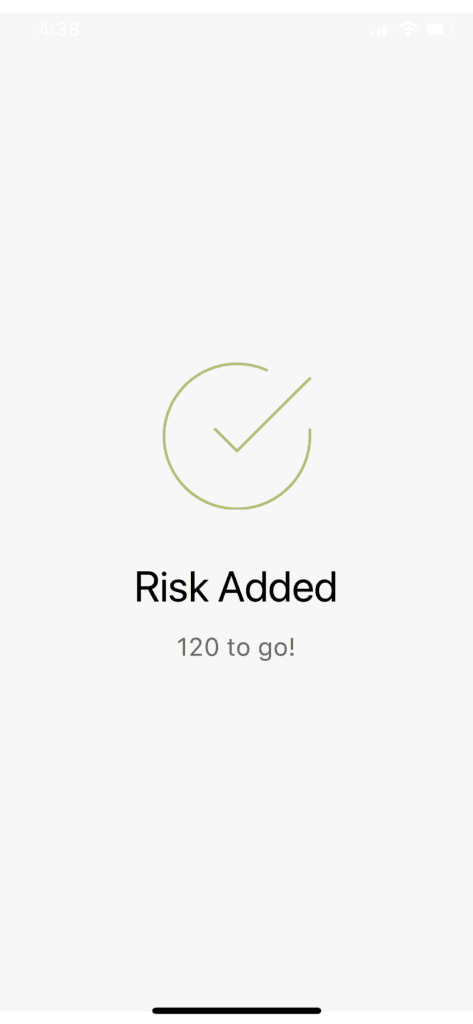 If you feel a risk card is relevant to your risk review, swipe right.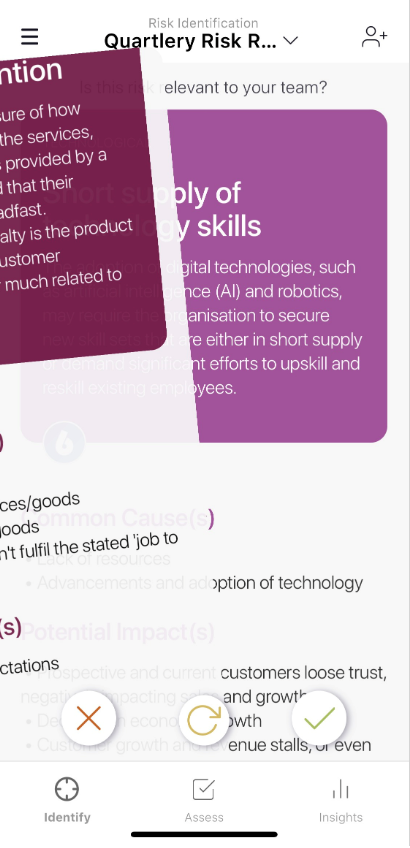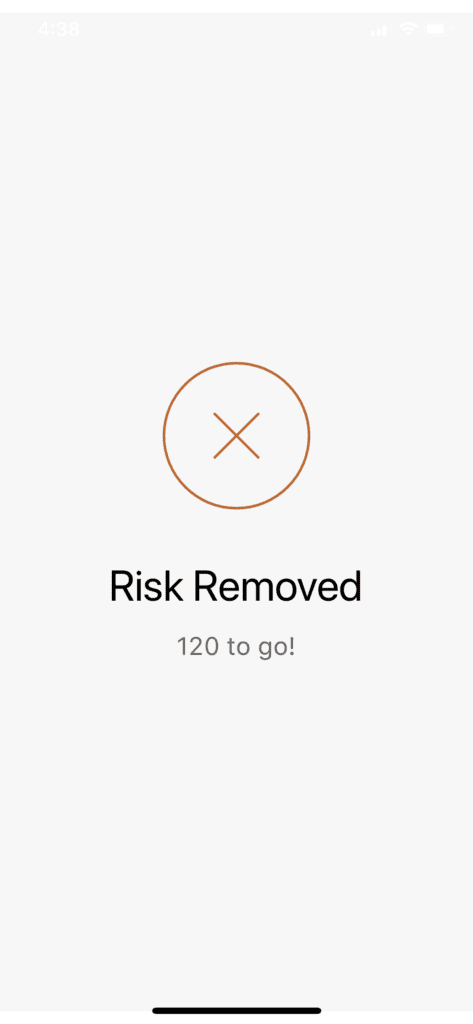 If you swiped the risk to the wrong direction, hit the undo button in the middle to reverse this action.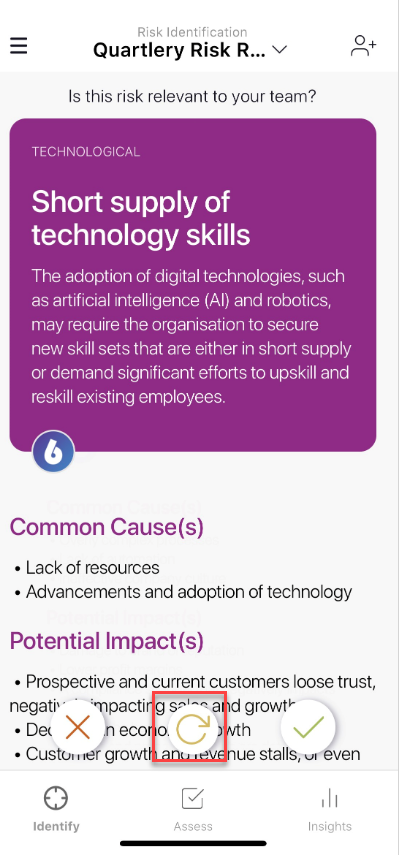 When you have finished swiping and hit this screen, navigate to the Assess stage to add a Risk Rating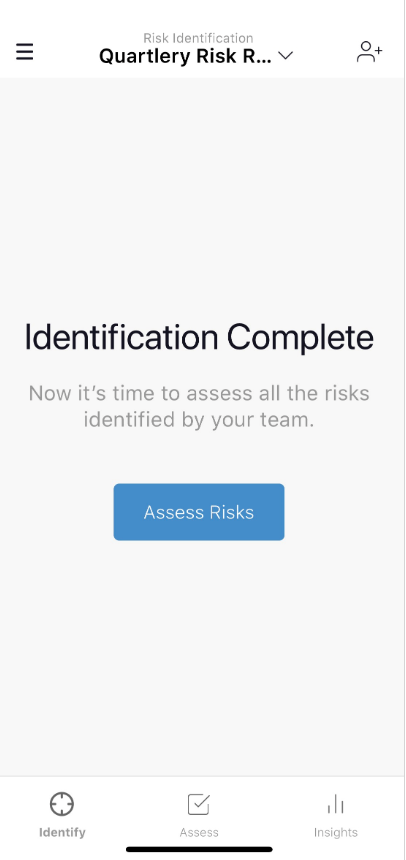 Assess
Here you can assess the risks you selected as relevant during the Identify phase. If you want to filter out risk categories, tap the filter icon, toggle your preferred categories and hit Apply.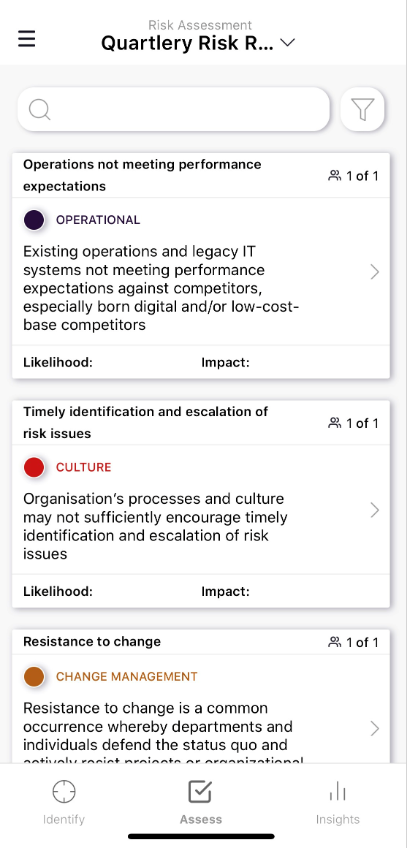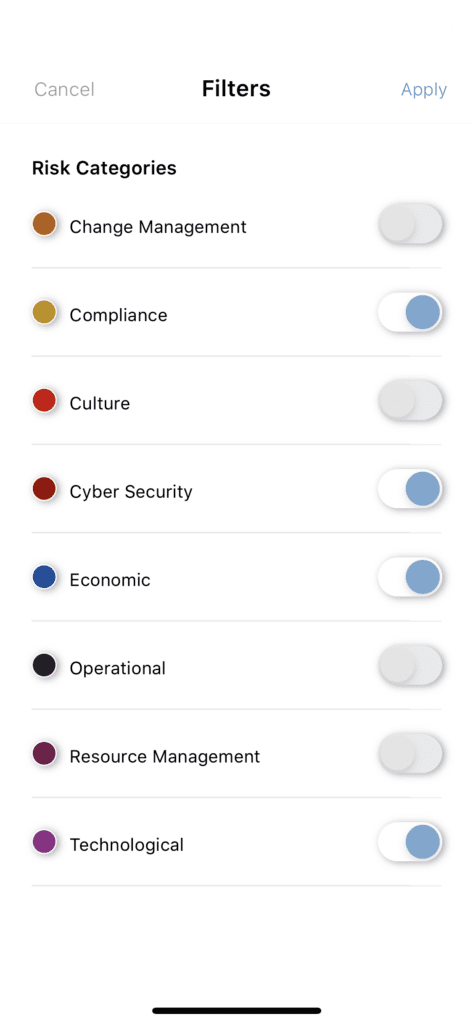 Tap on a risk to learn more about it. This is also where you can assess each for likelihood and impact. When you've assigned your ratings, tap next at the bottom, you will be taken to the next risk for you to assess.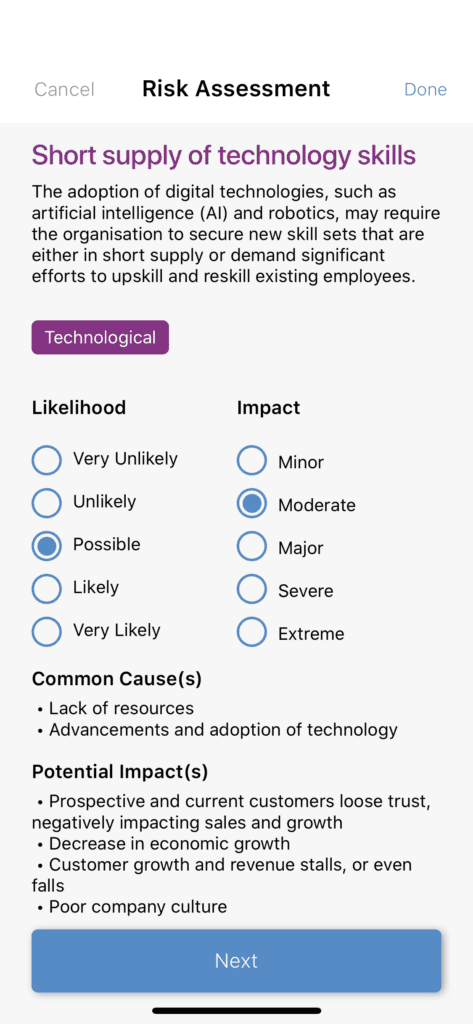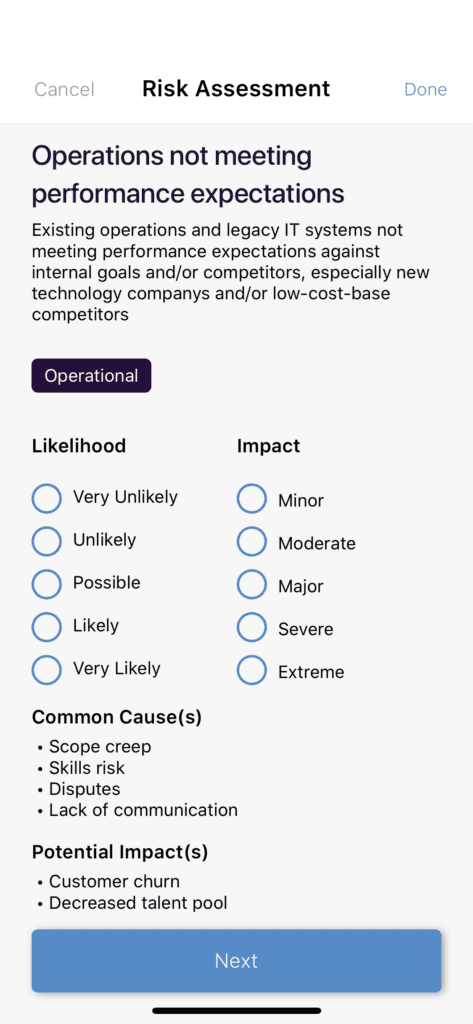 When finished, look at the summary view of your identified risks to confirm your ratings for each risk.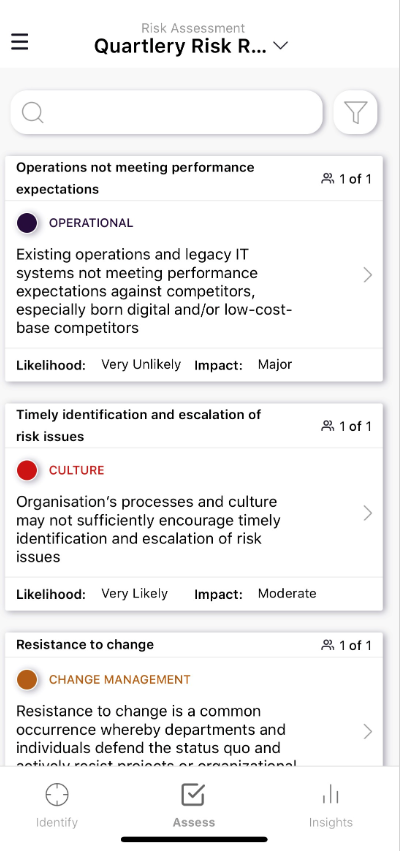 Insights
Here you can view a roll-up of all the data from your risk review in a series of charts. The default chart is a Risk Matrix (by team average), but other types include Assessment by Contributor and Team Engagement.
To navigate between the different chart options, tap the arrows towards the top. Email yourself a detailed version of the chart by hitting the Email me this chart in detail button.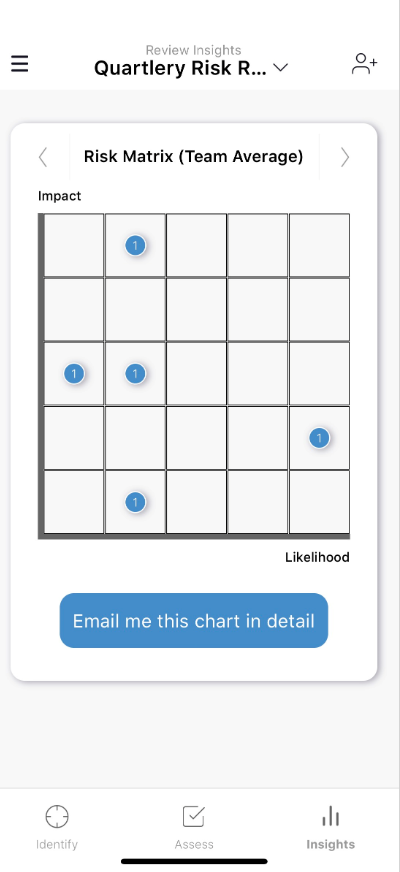 A .png file and .svg file will both immediately be sent directly to your inbox, similar to the one pictured below.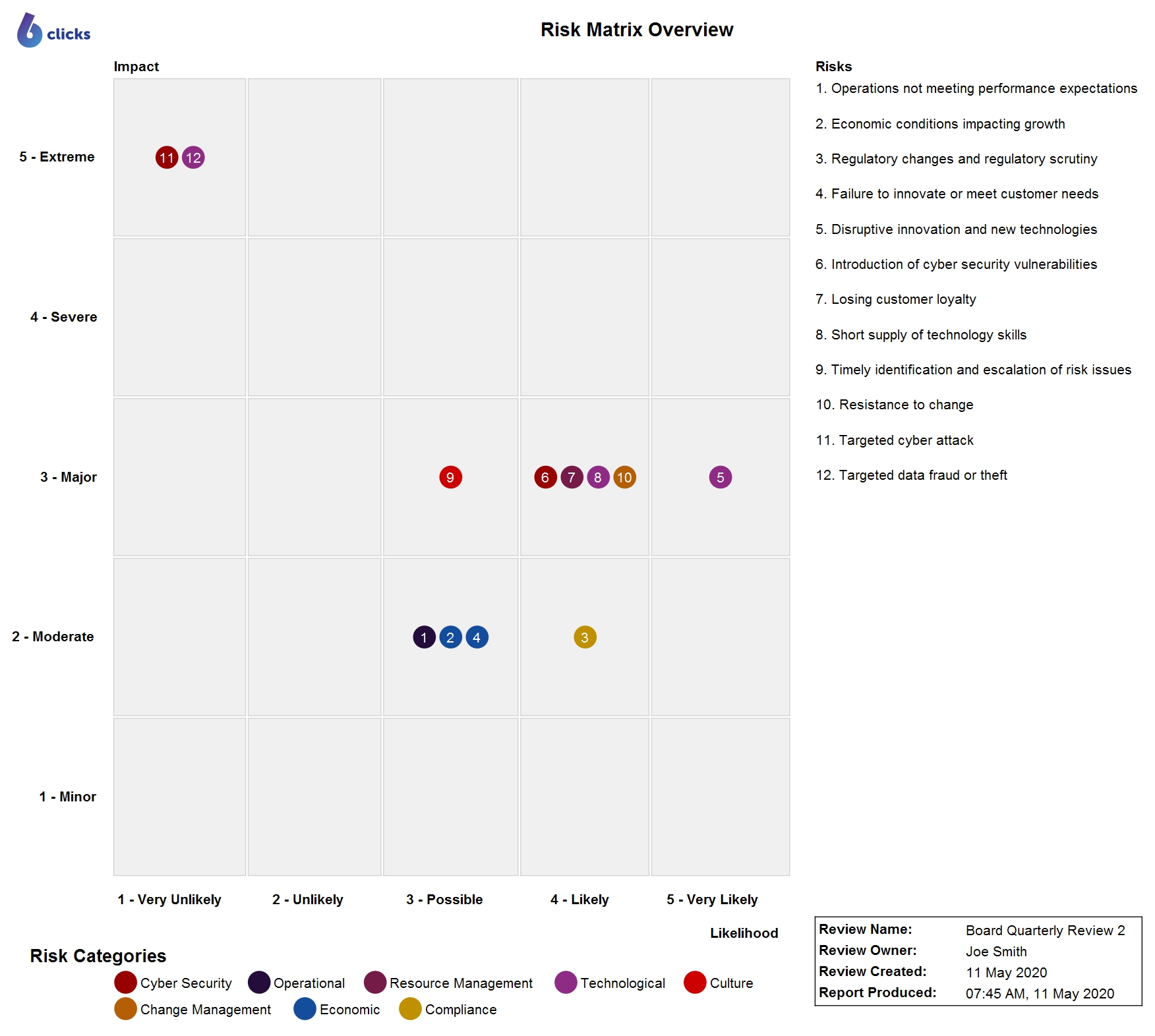 Editing a Risk Review
To edit a Risk Review, click the Risk Review Name dropdown at the top of the screen.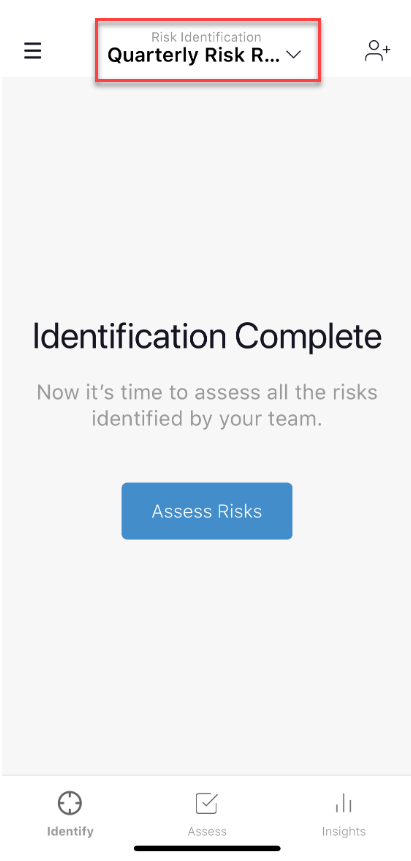 Tap the Cog next to the name of Risk Review you want to Edit. You can also navigate between Risk Reviews from here.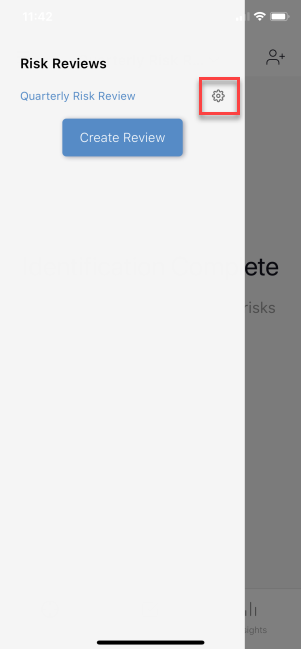 You will be taken to the Risk Review Settings. Here you can add and remove Risks and Risk Libraries. Once you're done, click Republish.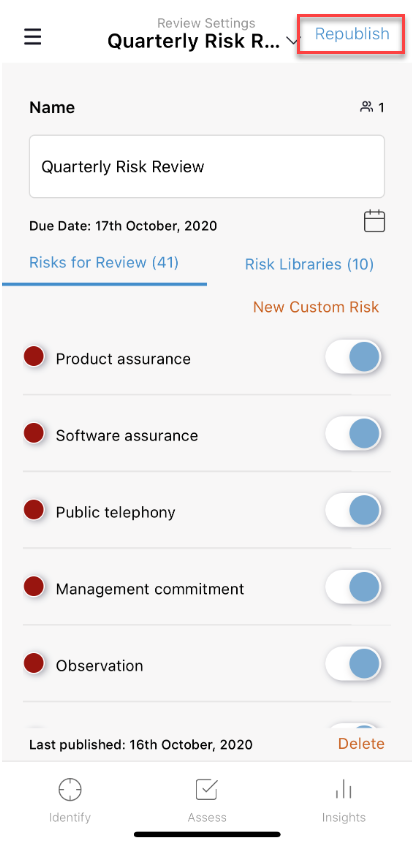 You will be asked if you would like to Copy the Risk Review or Republished. Copy will create an entirely new Risk Review with the same Risk Libraries and Risks, will Republish will override the current Risk Review you are in. If you Republish, only Risks ou have added or removed will be updated, any identified or rejected Risks that were in the original Risk Review and are Republished will remain either identified or rejected.
To learn how to create a new Risk Review, head here.