Logging into the 6clicks Mobile App
Logging into 6clicks when your email is a member of only one team
On the sign-in page enter your email address into the Email field and hit Let's Go.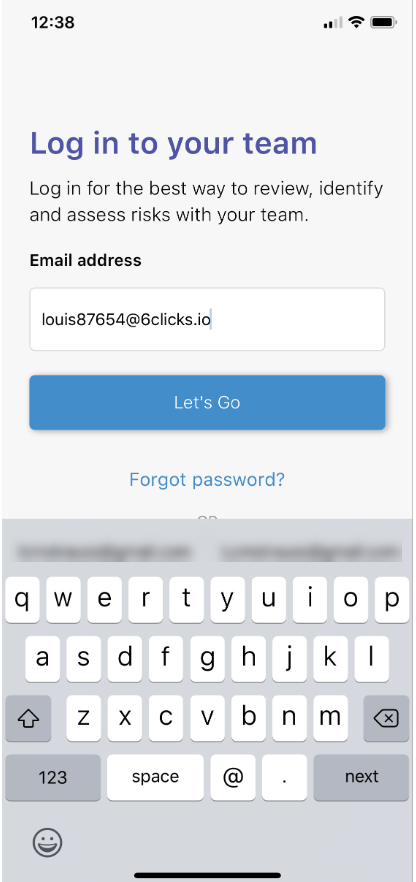 You will then be redirected to your Team login.
Now all you have to do is enter your password and hit Let's Go to access your team.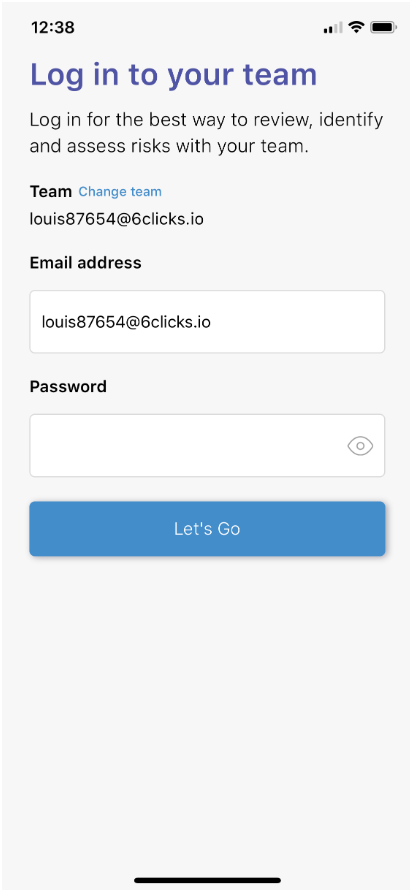 Logging into 6clicks when your email is a member of multiple teams
If your email address is linked to multiple Teams, you will be required to enter in a one-use pin which will be sent to your email.
Similar to above, enter in your email address and hit Let's Go.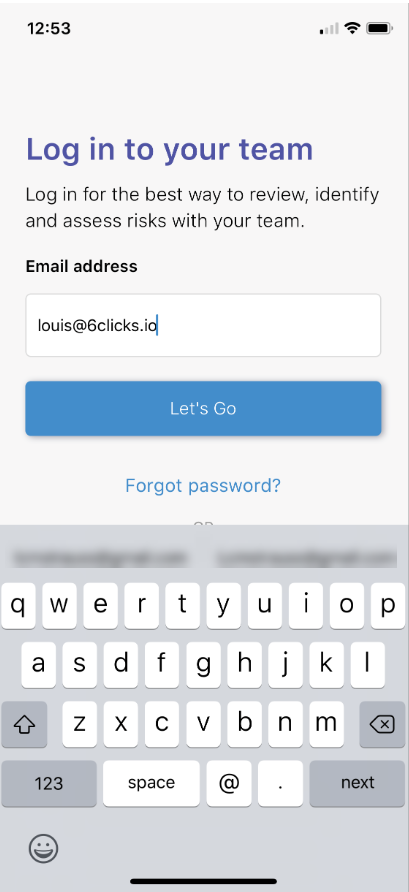 The one-use pin modal will appear.
An email will be automatically sent to your inbox with your one-use pin.
Enter the pin and hit Let's Go!
Note - that there is a countdown, after which the pin will expire and you will need to click Resend to receive another.
The Change team modal will appear with a drop-down list from which you can search and select the team you want to log in to.
Hit Let's Go once you have selected the correct team.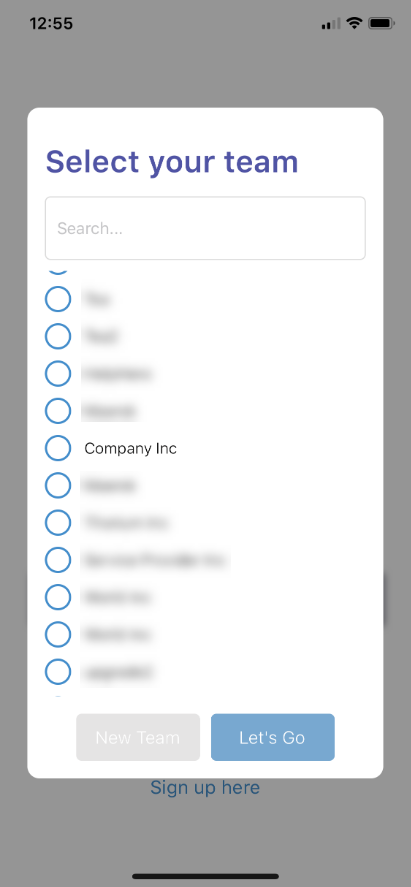 After hitting Save, you will be taken to the login page for that team.
Here, simply enter in your password and then select Let's Go.