Logging back into 6clicks Risk Review for Teams on your Mobile
This article is for users that already have signed up for an account.
1. To sign back into 6clicks Risk Review for Teams, first, open the app.
Once you open the app you will be displayed the Let's Get Started page.
To sign back in, click on the Sign In button as per the image below.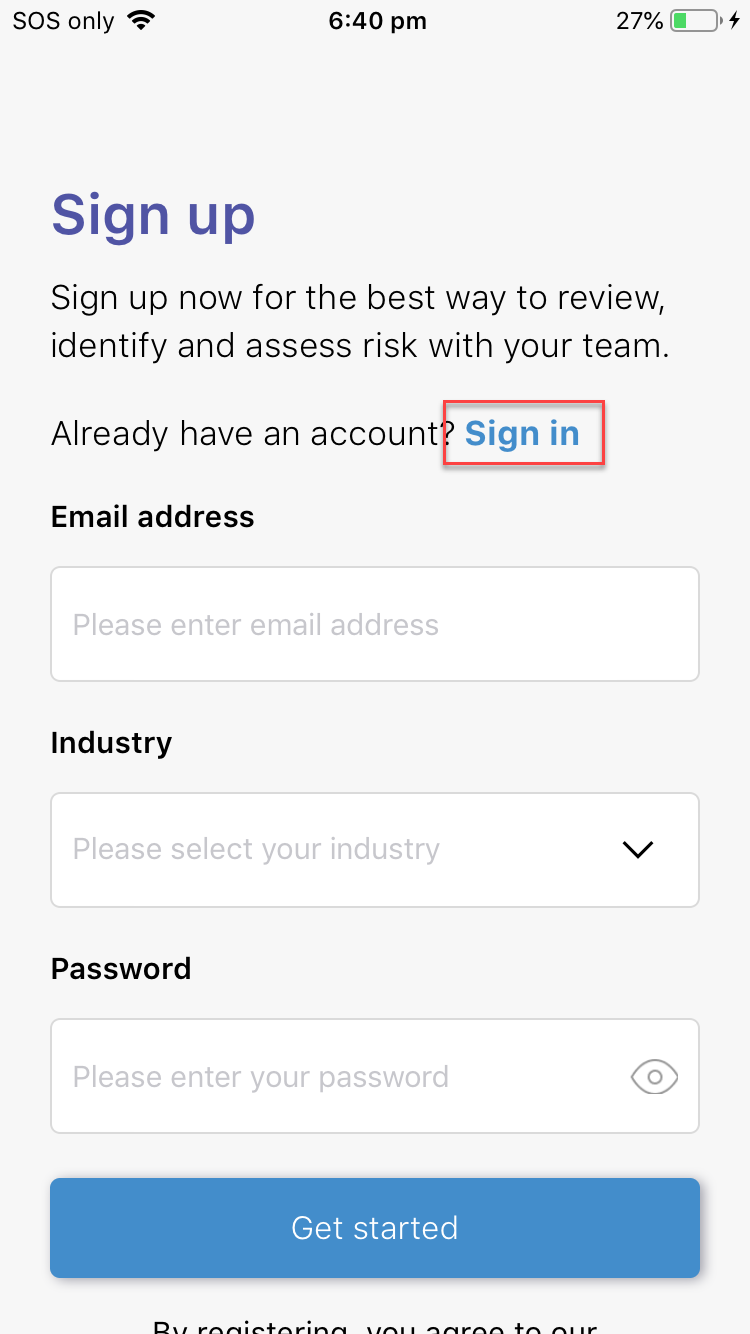 2. You will be navigated to the Log in to your team page, you have the option to change your team and email address or if the details are correct, just enter your password.
Once you've entered all details hit Let's Go.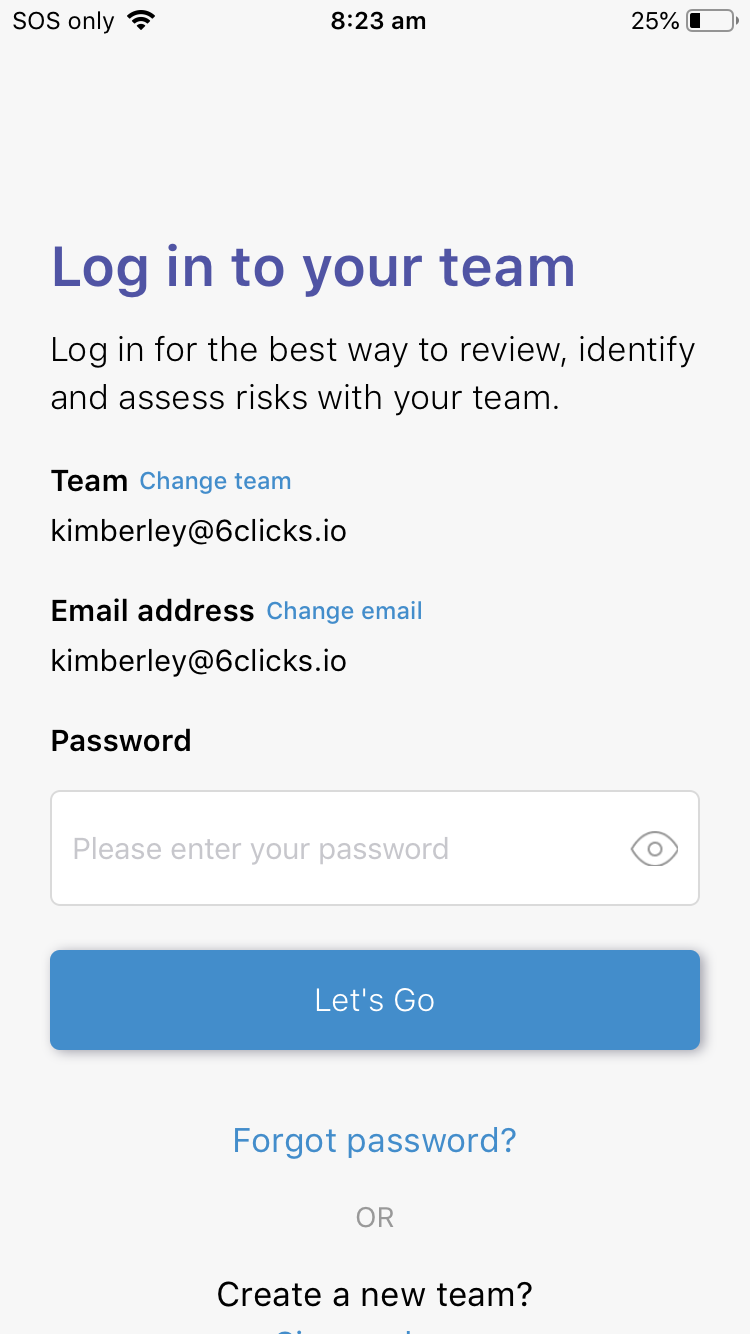 Forgot your password?
3. If you can't remember your password hit the Forgot password button.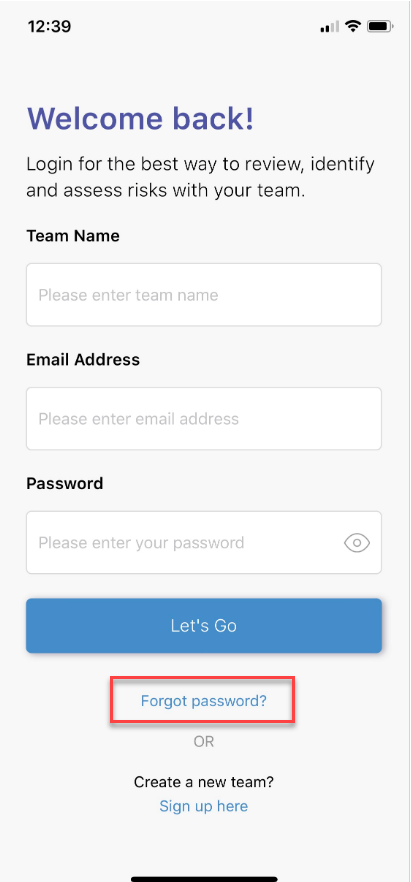 4. You will be navigated to the Forgot password page.
Here enter in your Team Name and Email Address, then click Please send me the link.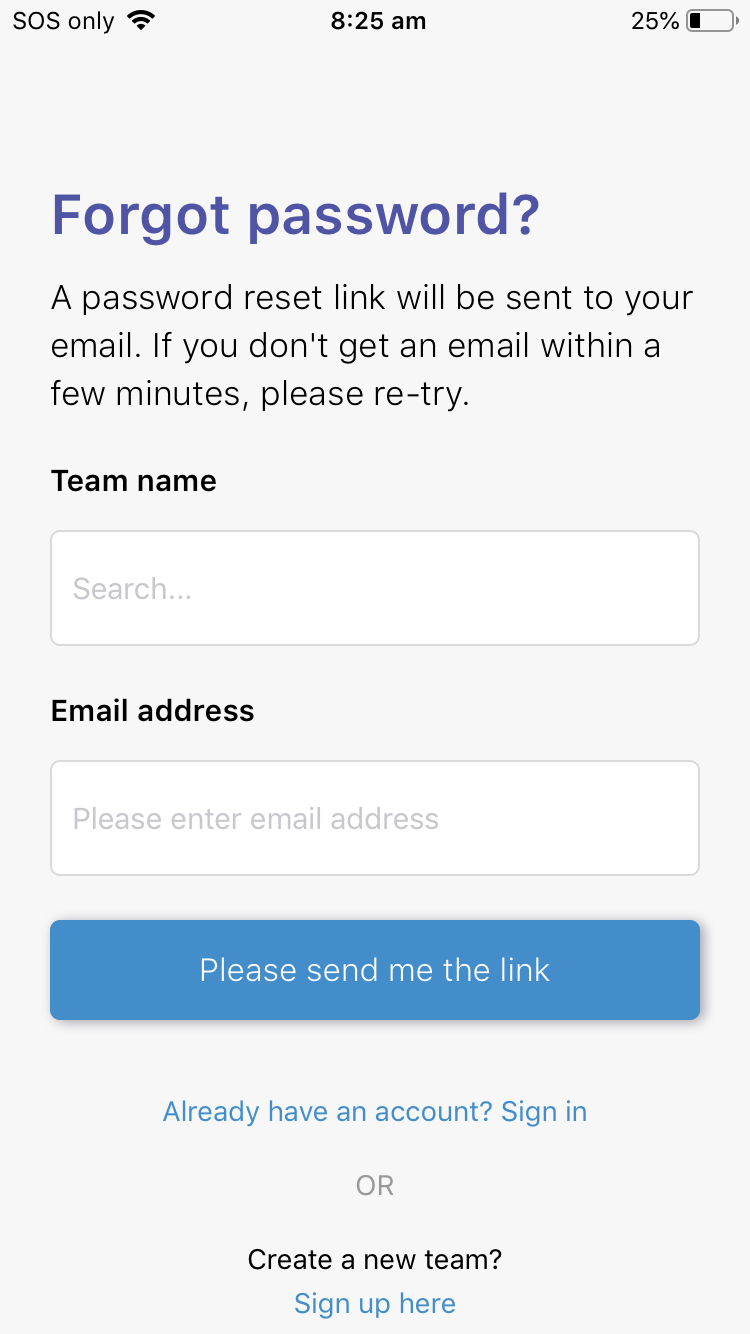 5. You will then receive an email with a link to reset your password. On your phone, hit the link.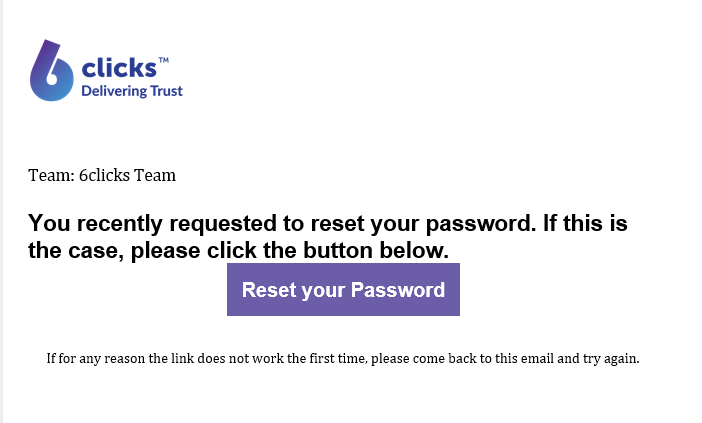 Upon tapping the link you will be taken to the Reset your password page.
Enter in a new password and then click Let's Go.
Your password will be reset and you will be able to log in as per steps 1 above using your new password.