Licenses provide User Accounts with upgraded permissions and access to even more functionality within the 6clicks application.
Licenses
Giving Users the ability to create unlimited items across modules, more transparency over data with reporting options, access to in-depth industry content and additional Support options for convenience when you need it most.
Simply click to purchase any combination of Just Risk and/or Risk & Compliance Licenses and assign it to the 6clicks Users within your team to give them all the tools they need.
Adding a License to your 6clicks account
Select Add Licenses from the top menu to navigate to new license selection options.

License Types
Select Licenses window displays license type, associated functionality and pricing.
Click Select on the license you would like to purchase.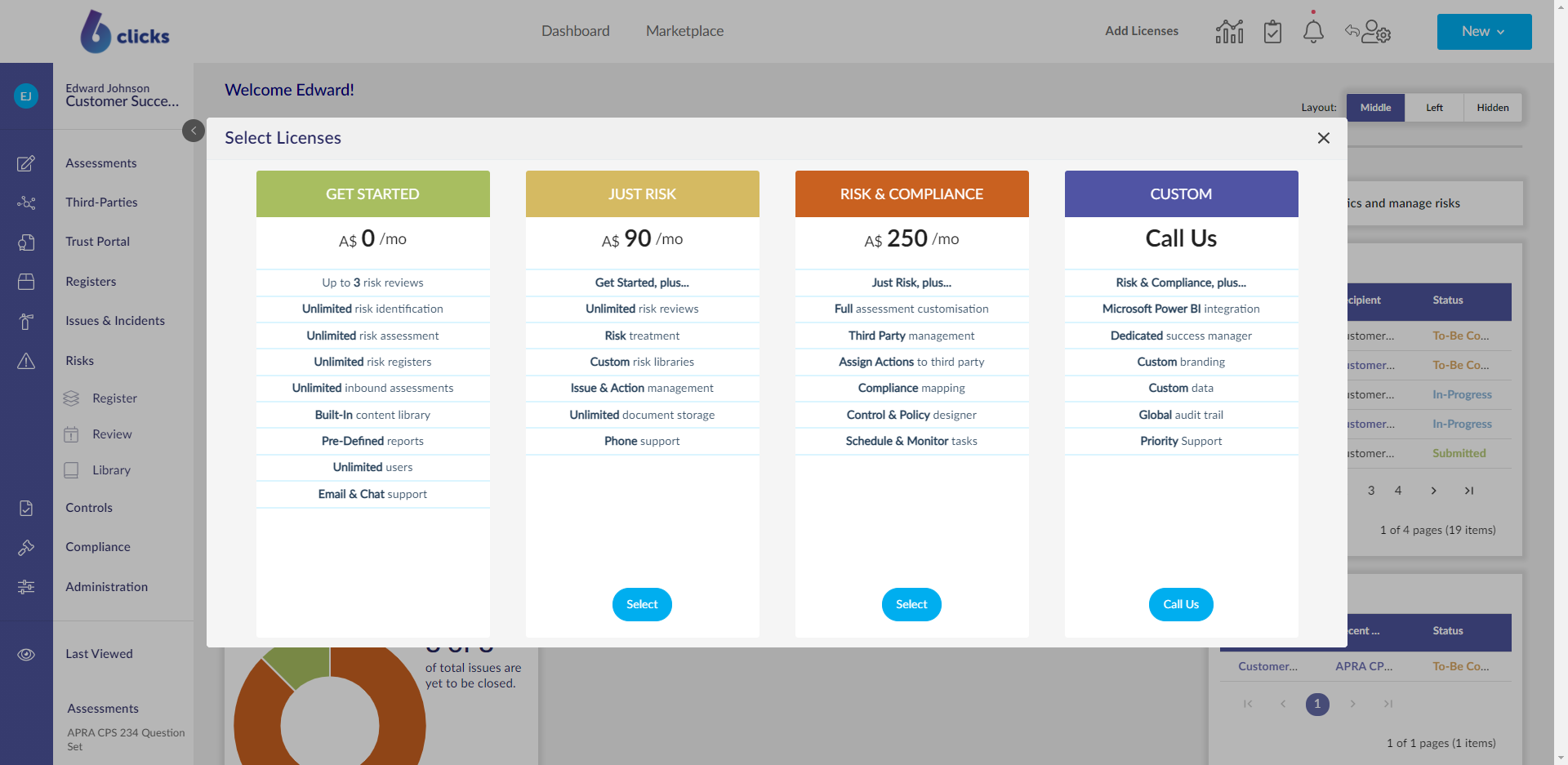 For a more detailed view of what each license type can offer please click here.
Add Licenses
Once you have selected your license type, confirm your selection, quantity and payment preferences.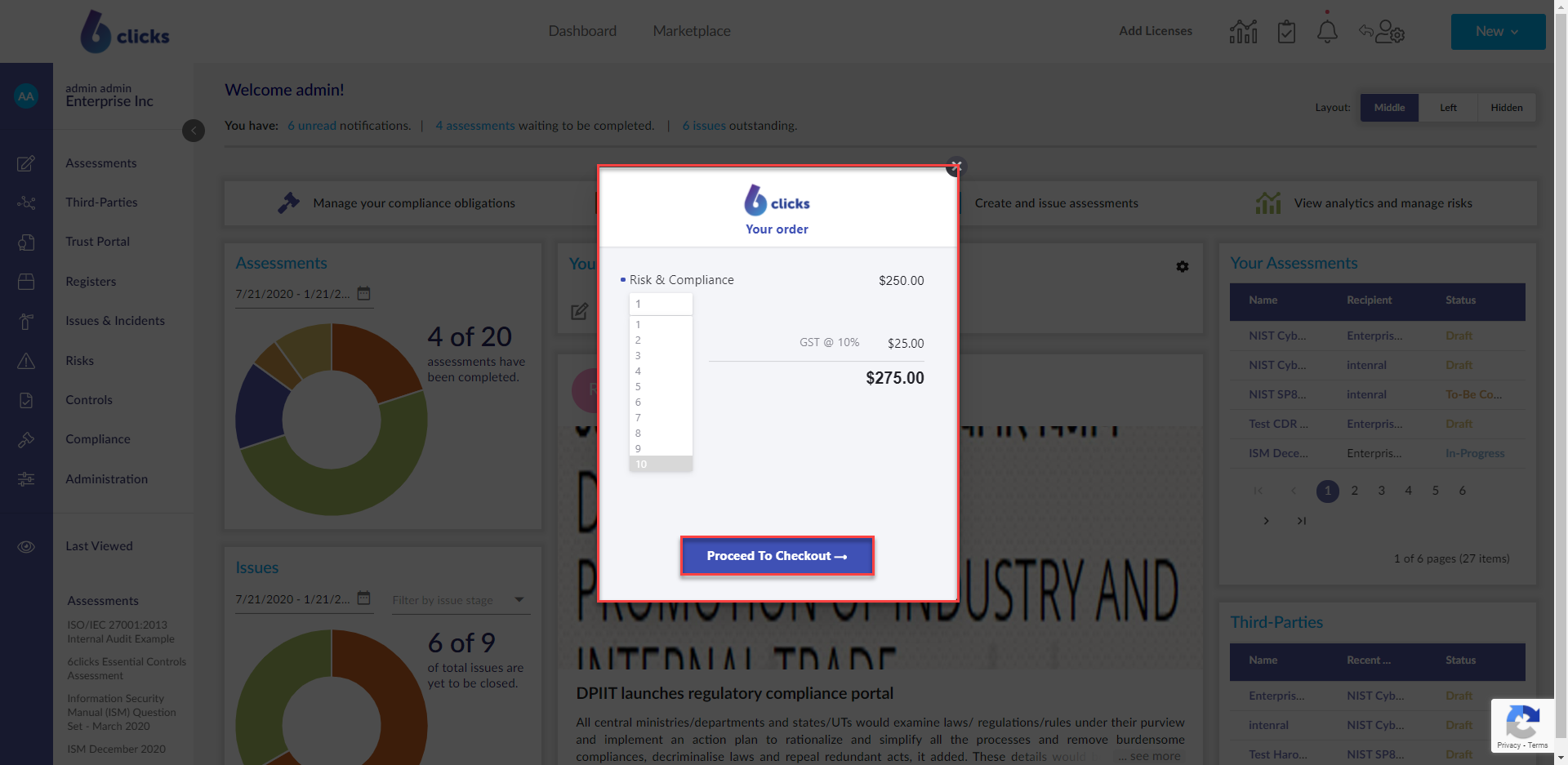 Prior to completing the transaction, you can update any details required via Accounts, Billing and Payment, simply click Edit.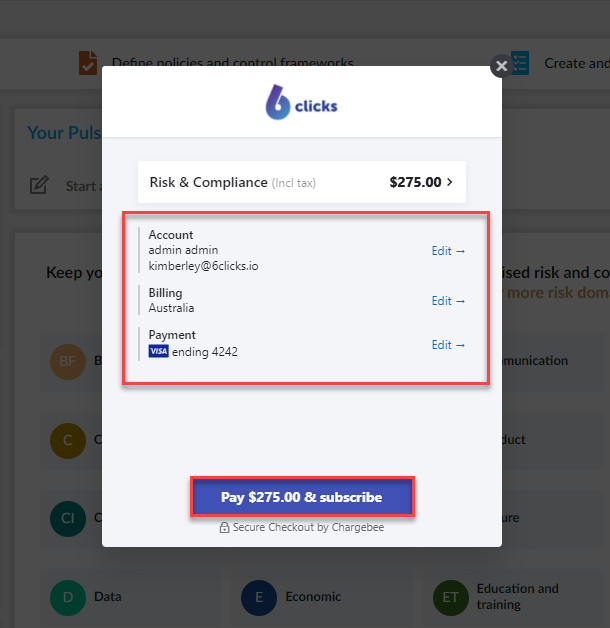 Select the Pay & subscribe button to finalise.
Once your purchase has successfully processed, you will be directed to the Users screen where the top panel will show license type and quantity for your reference.

Assign License to Existing User
Navigate to the Users screen by selecting Administration then Users from the left navigation panel.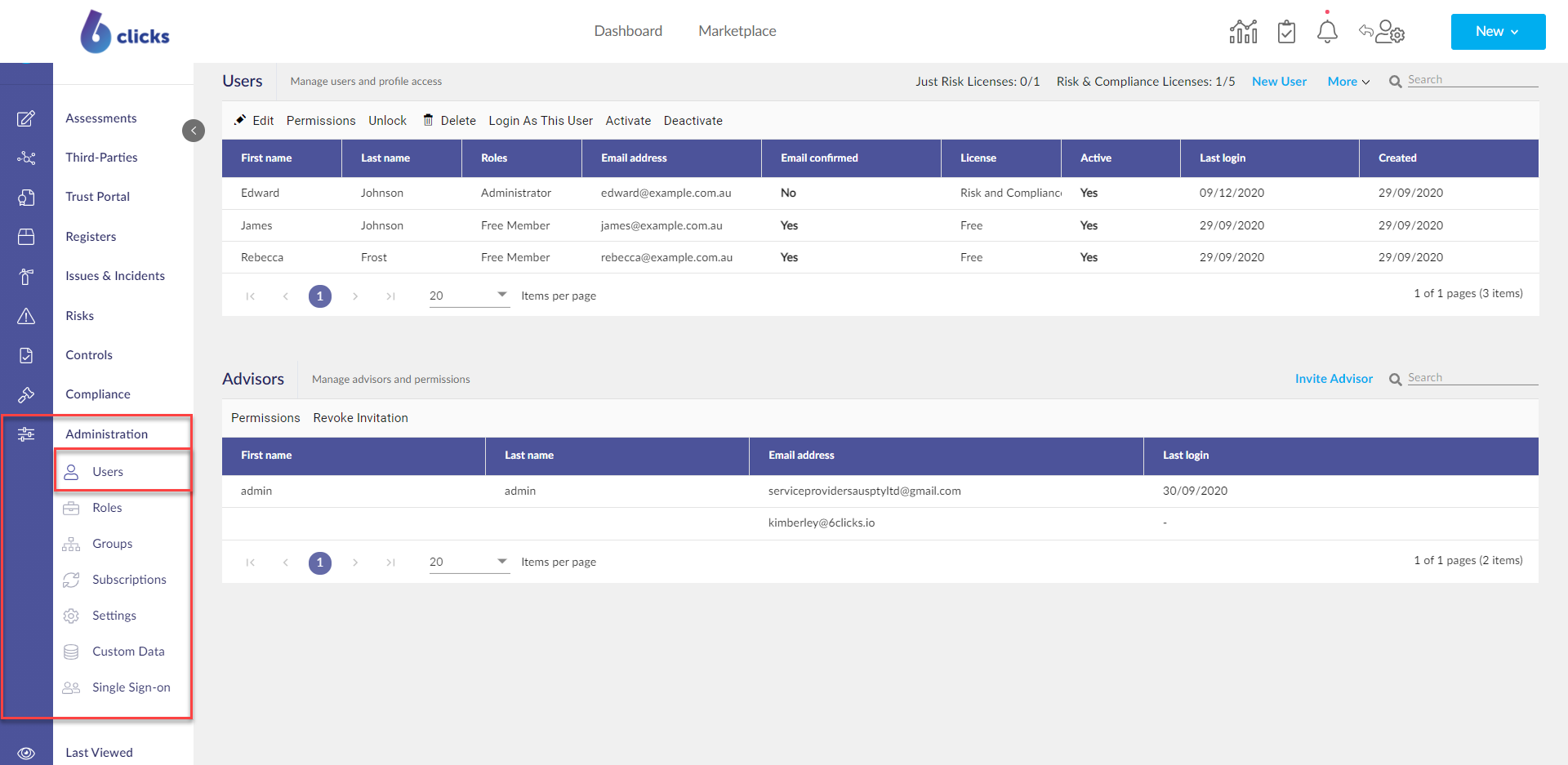 The User screen top panel shows the amount available and the total amount of each license type within your account.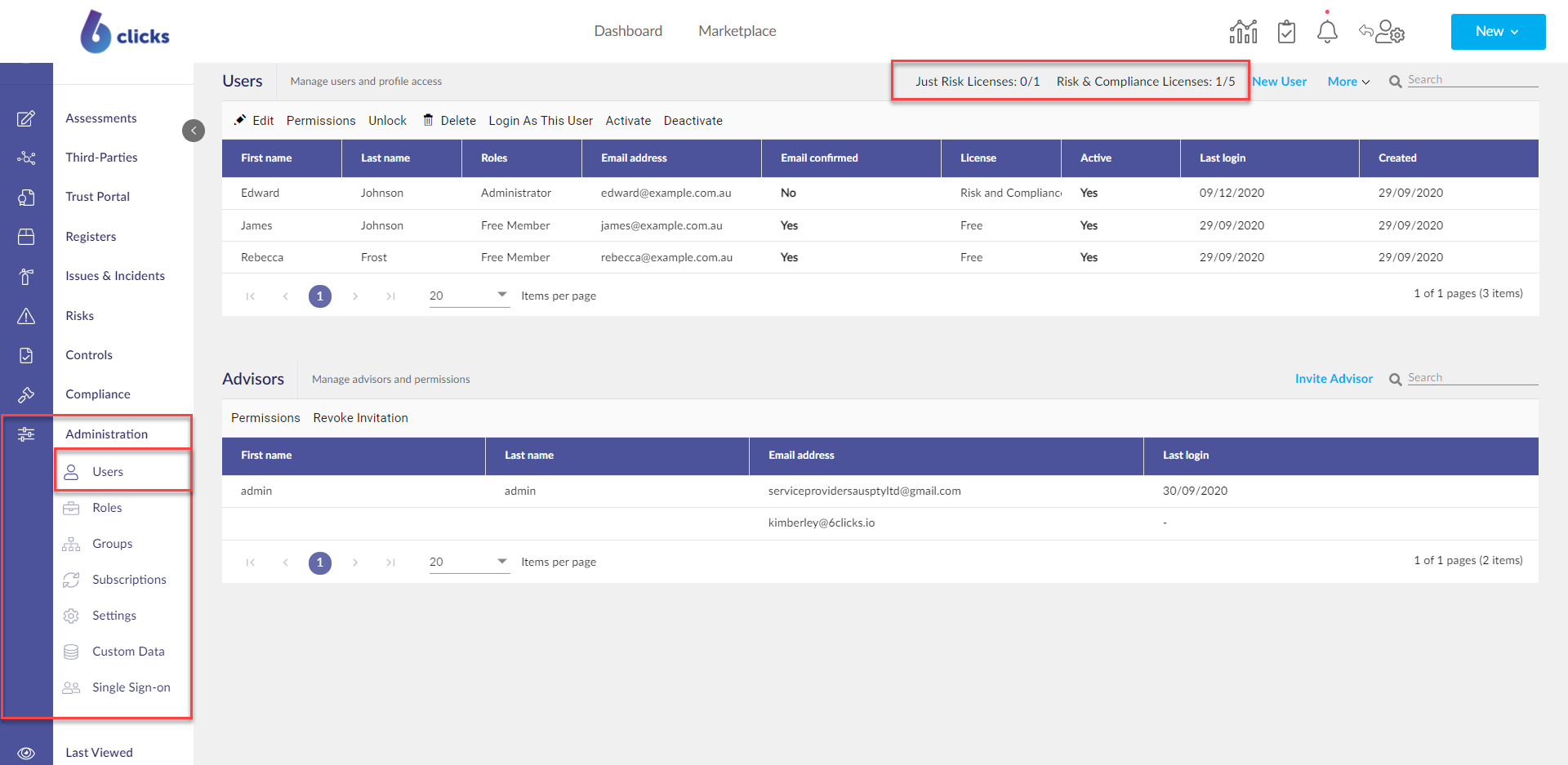 Click anywhere within a user information row, purple highlight confirms your selection, then click Edit at the top left of the page to access the edit user screen.

From the edit user screen, you can assign different license types, roles and groups, and update user contact details and password settings.
Note - Keep the password fields blank so as not to change their password.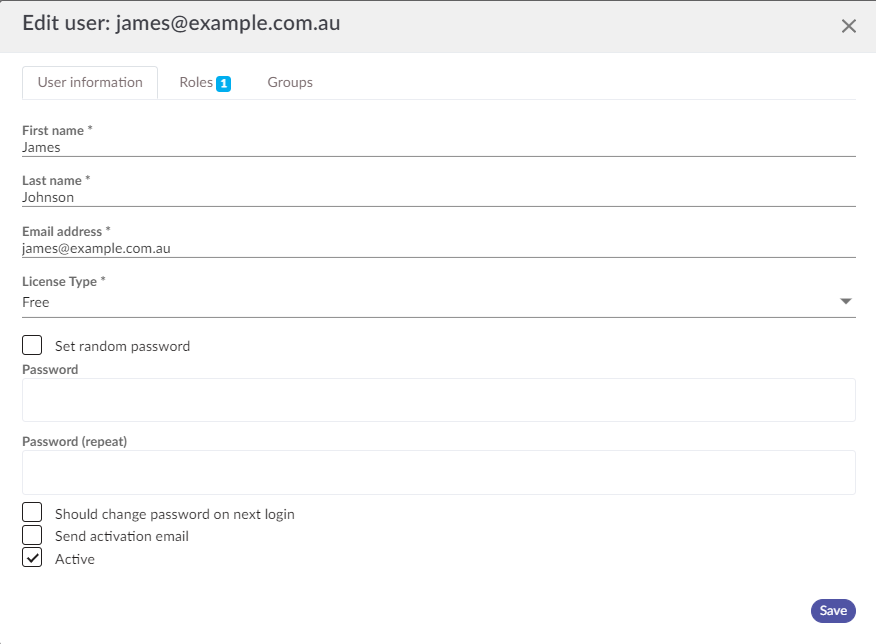 From the User information tab, select license type and choose the relevant option from the drop-down menu, then click the Save button.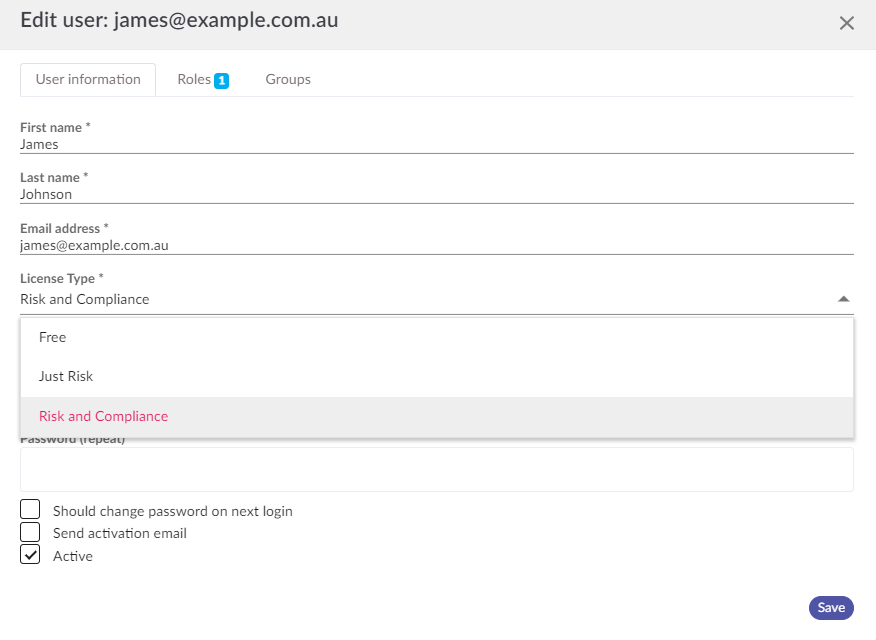 The user license type has now been updated.

Assign License to New User
Navigate to the users screen by selecting Administration then Users from the left navigation panel.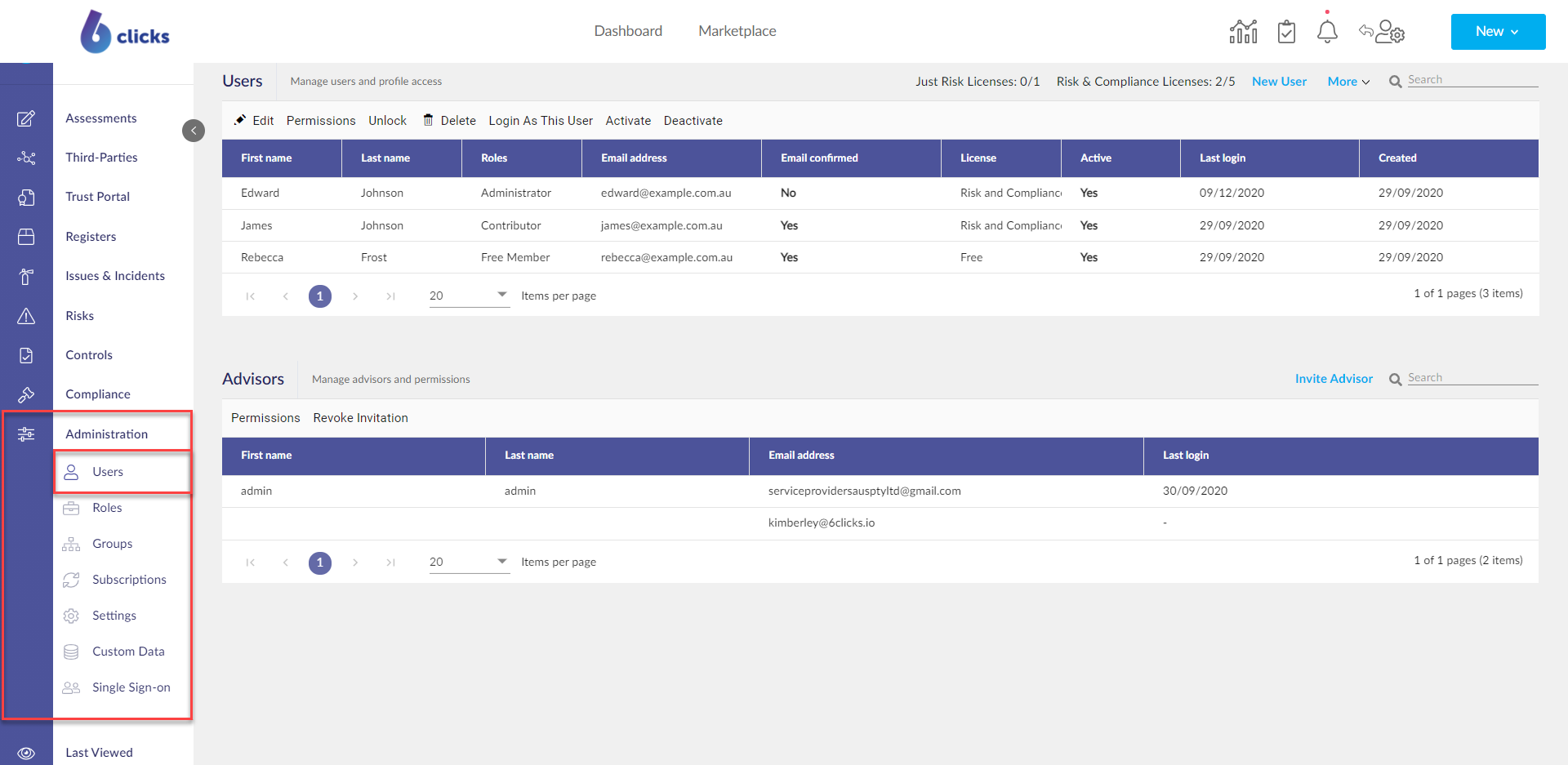 Select New User at the top right of the screen.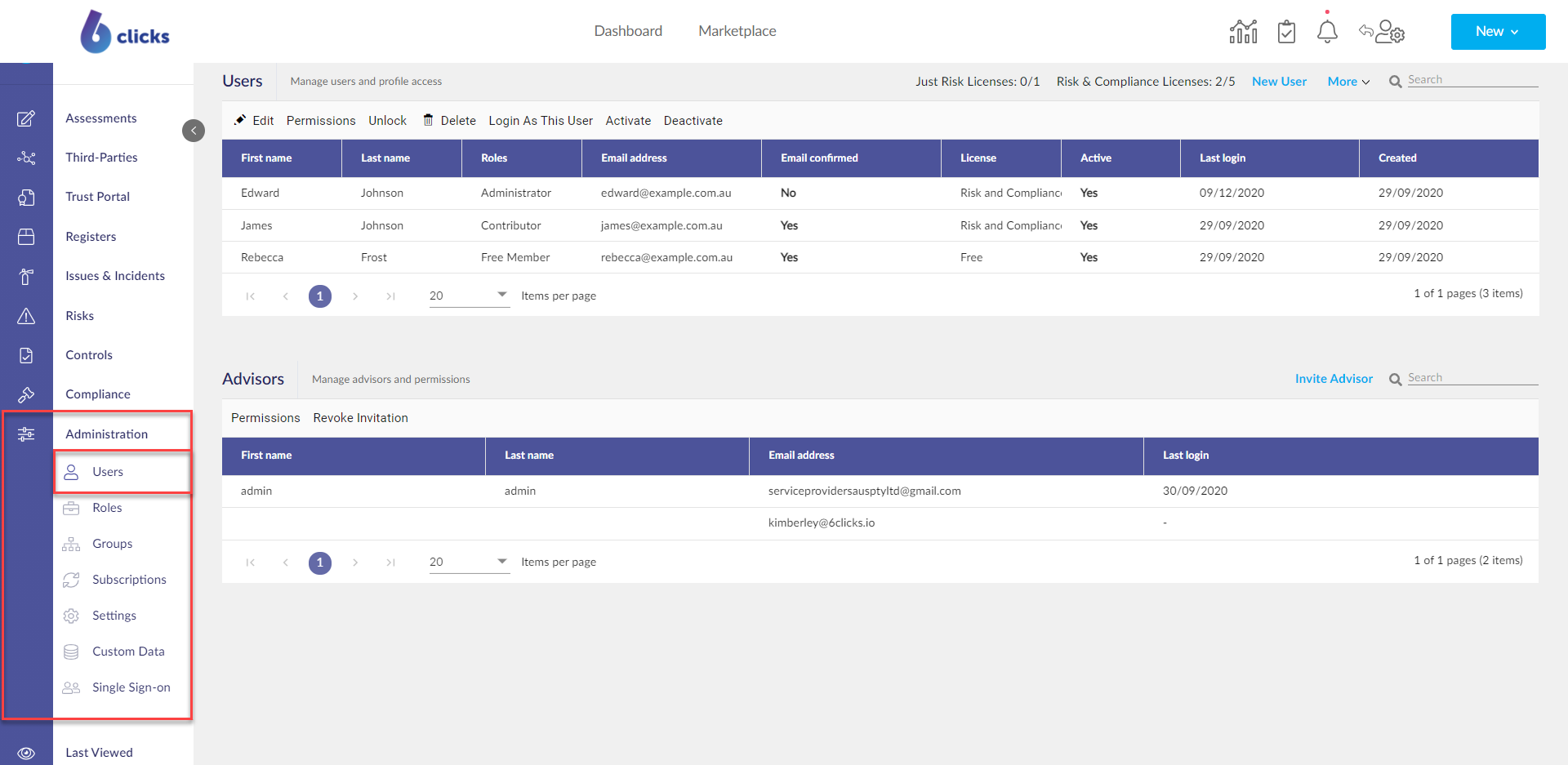 New user license type will default to Free.
* denotes required fields.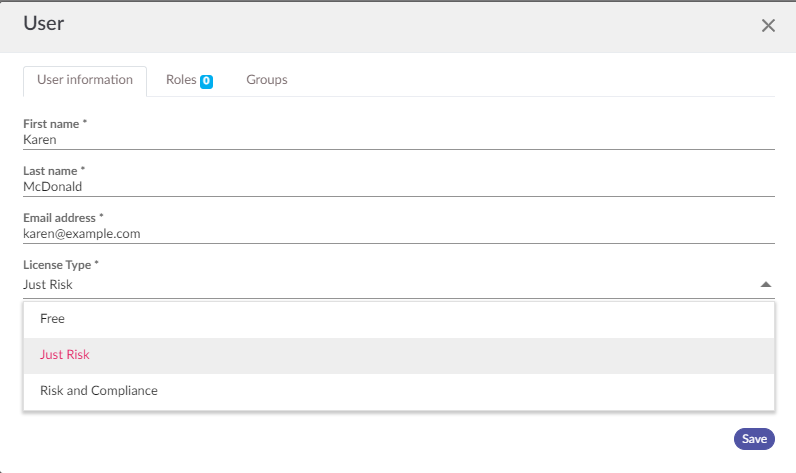 Enter user contact details in relevant fields and update password settings as required.
Select license type from the drop-down menu, click Save.
Remove License from User
To remove a license from a current user, click on their details in the user table, then select Edit.

Update License Type to Free and click the Save button.
Learn more about user management and team management via these articles.