Note: you only need to create the 6clicks Power BI Application if you have access to the 6clicks Power BI feature.
Select Applications in the lefthand menu and then click on Create App Integration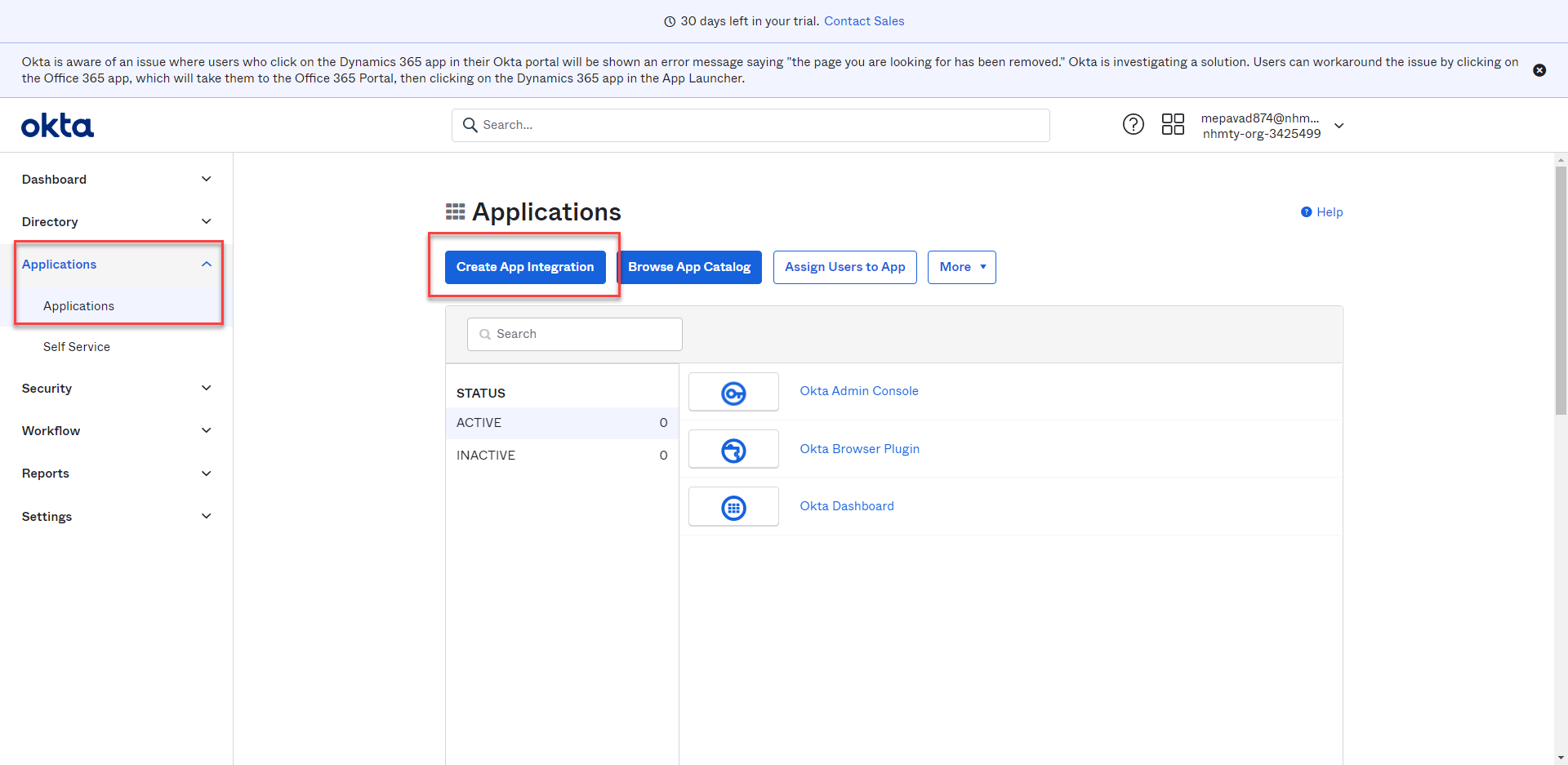 Select OIDC - OpenID Connect and Web Application. and click Next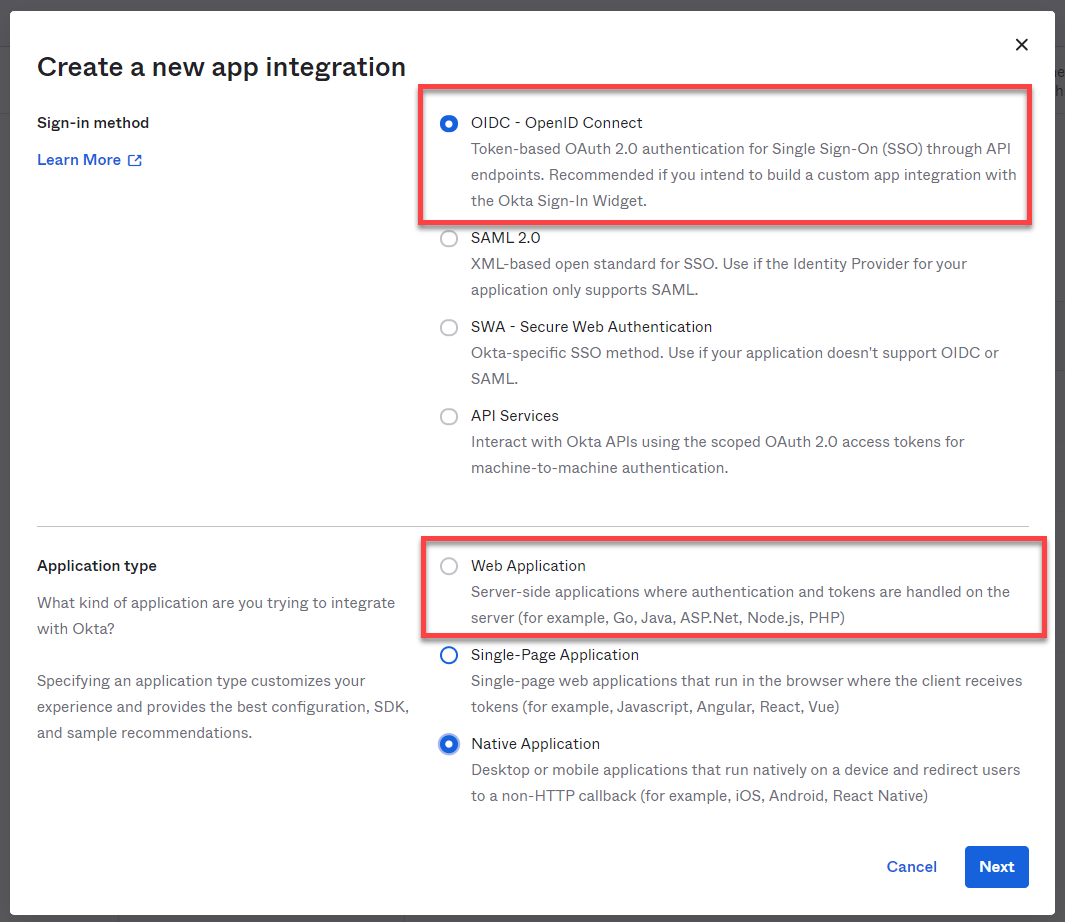 Set 6clicks Power BI Connector as the name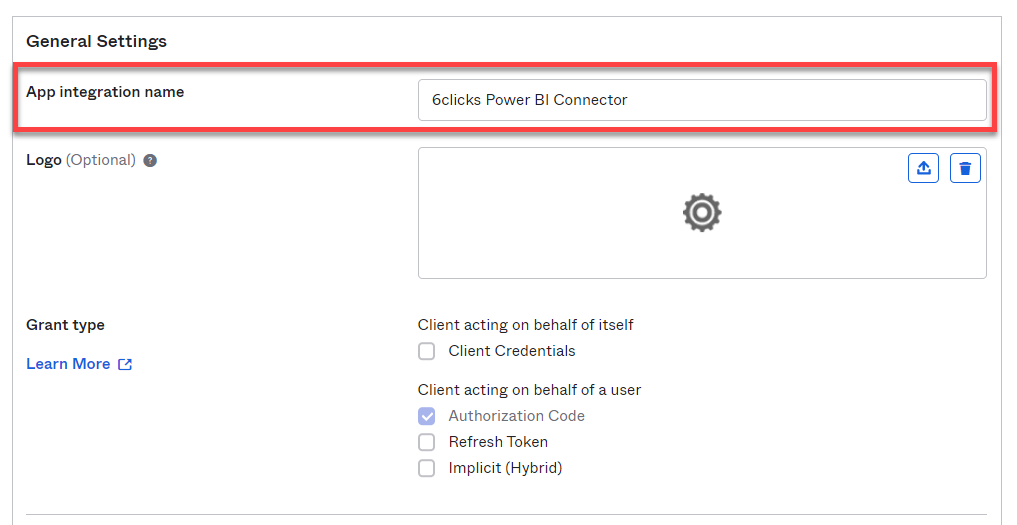 Add the below Loing redirect URIs and Logout redirect URIs and then hit save.
Login Redirect URIs:
Logout redirect URIs: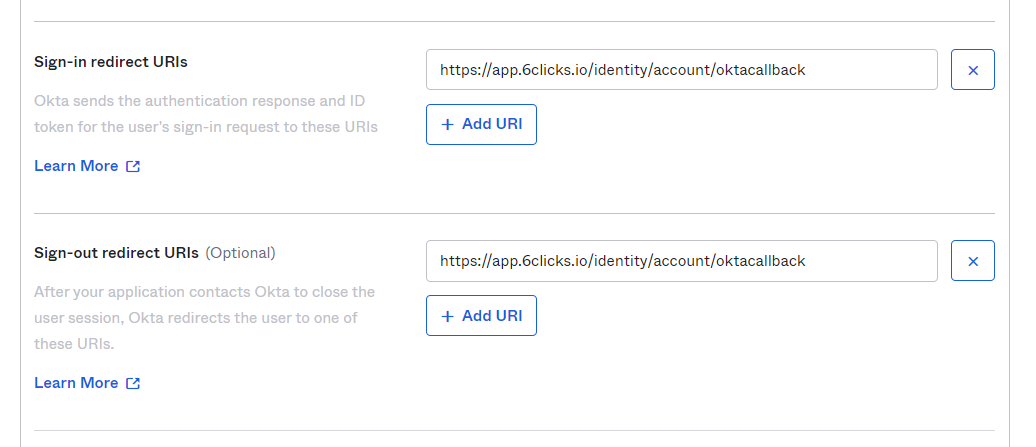 You can also choose the Groups you would like to add to the 6clicks Web App here.

Next, it Save

You have now successfully created the 6clicks Power BI application in Okta