This article will guide you through how to create a New Team when you are already an active User of other 6clicks Teams.
Sign-In Options
Copy and paste or click this link https://app.6clicks.io/account/login to navigate to the Sign In screen.
The Sign In screen provides options to sign in to a current active team, create new team, or reset password.
Click the New Team option to open the Create Your Account screen.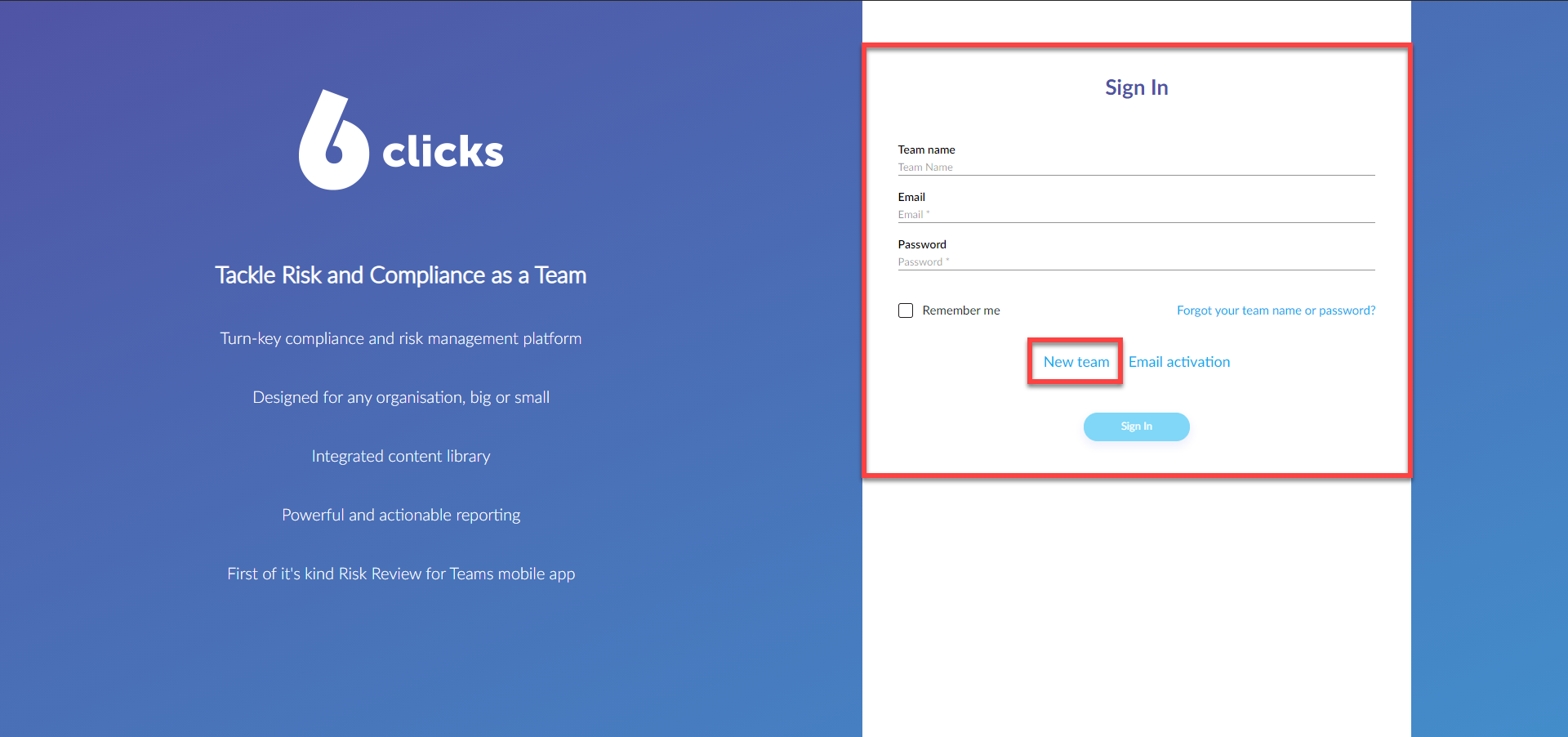 Or, to go directly to the Create Your Account screen copy and paste or click the following link, https://app.6clicks.io/account/register-team
Enter First name, Last name, and Email address.
Note - the same email address should be entered for any existing users.
Select your organisation's Industry from the dropdown list, and your main Country of business from the dropdown list.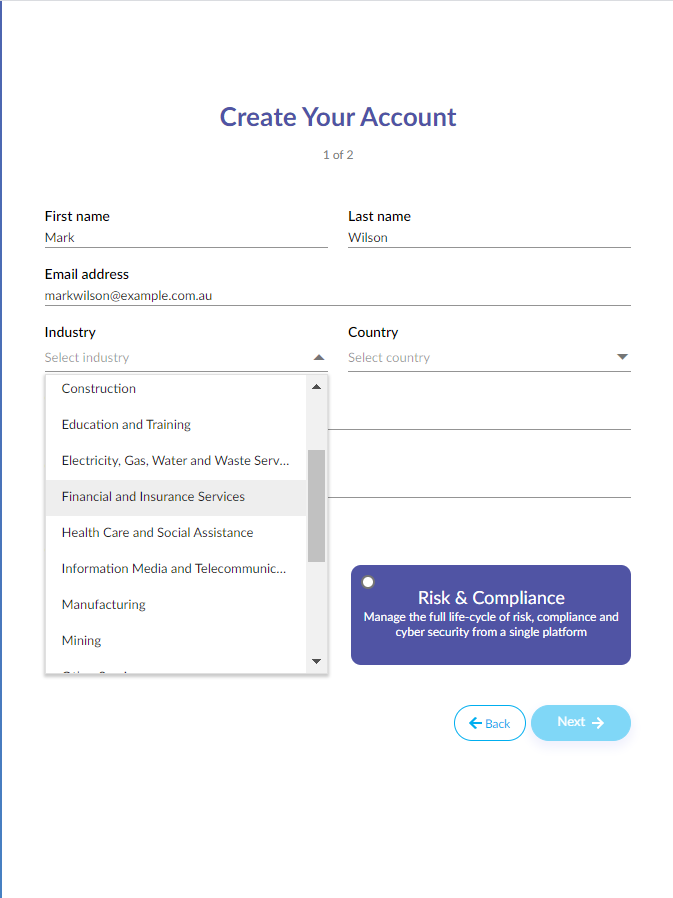 Create and confirm your Password.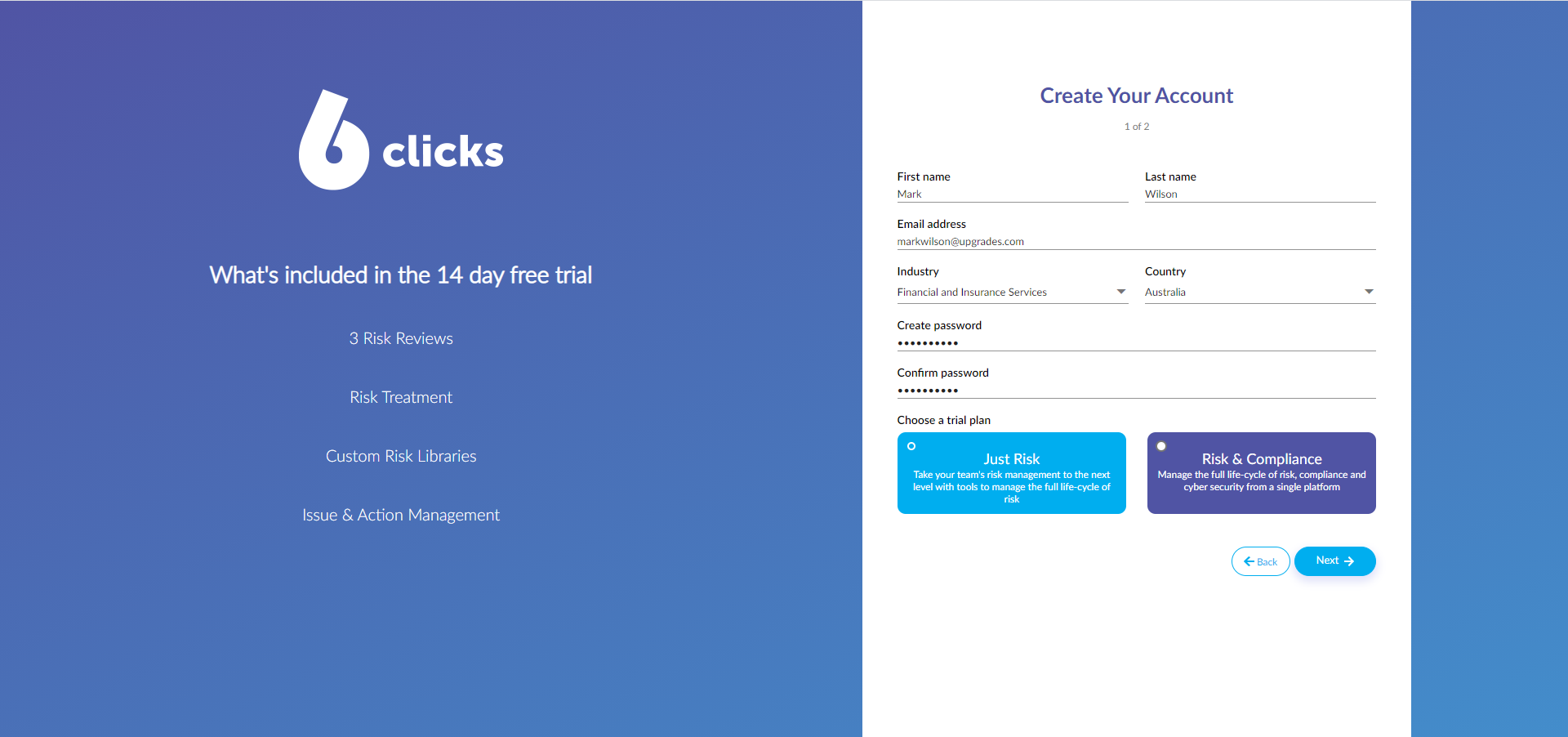 Choose a plan
Each plan offers a 2-week free trial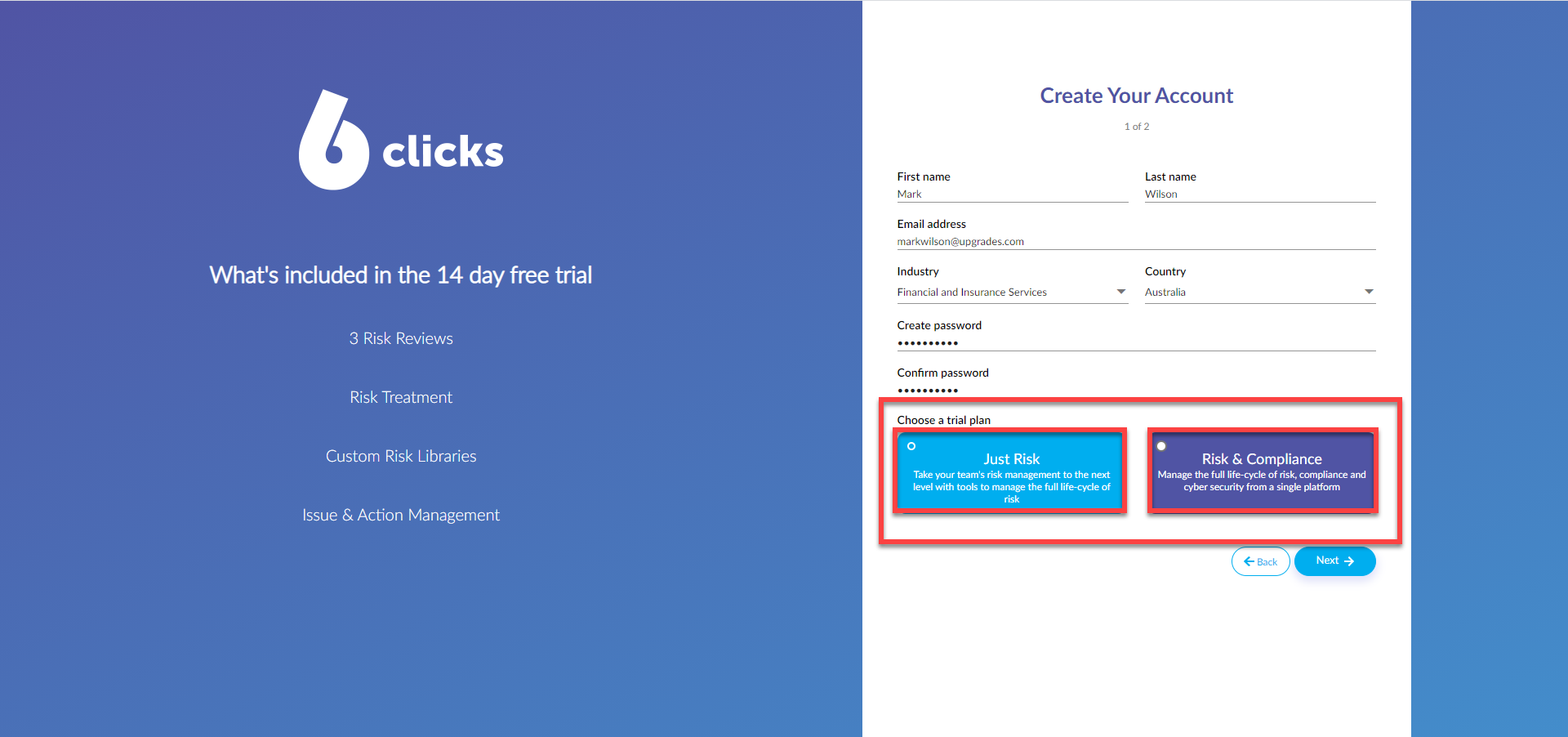 Just Risk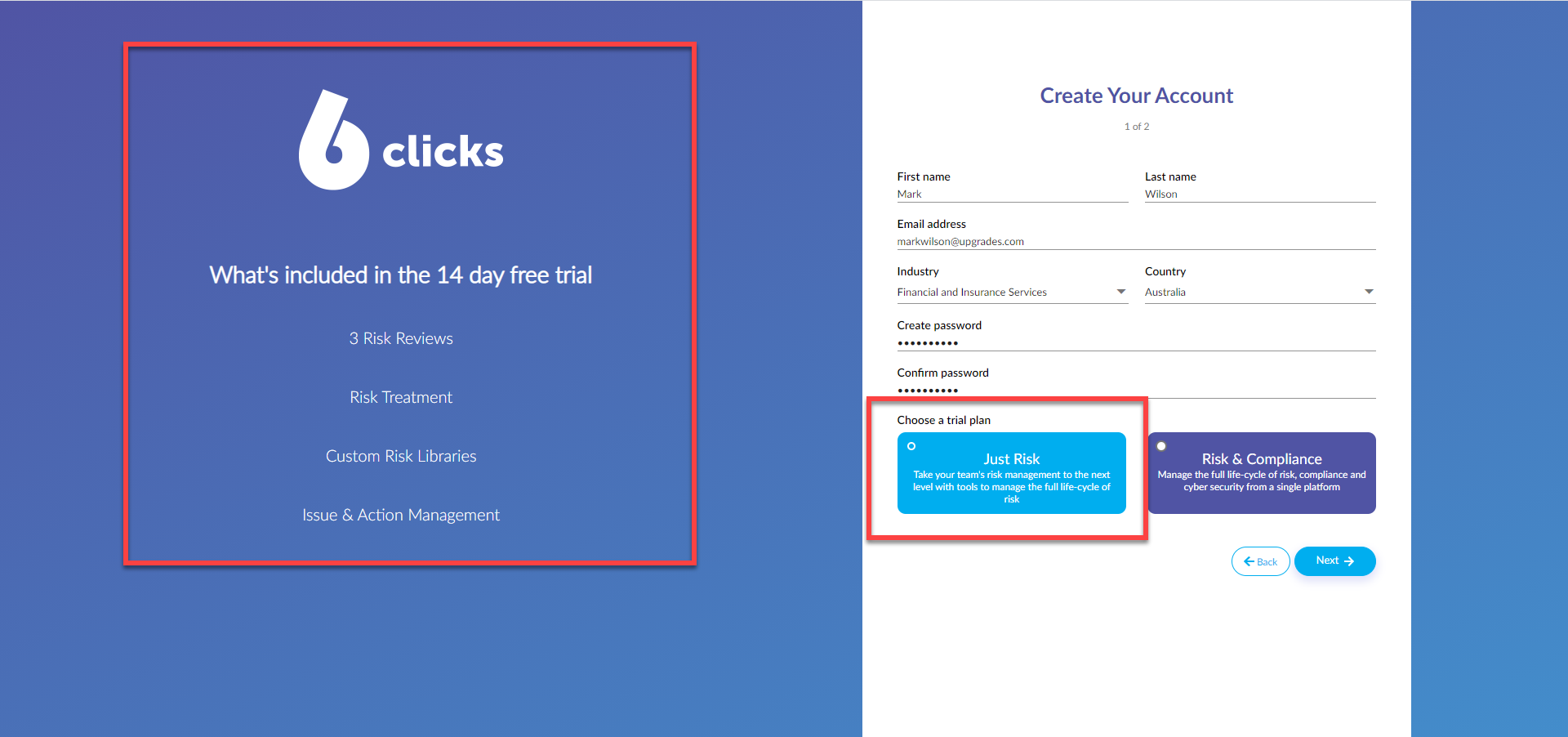 Risk & Compliance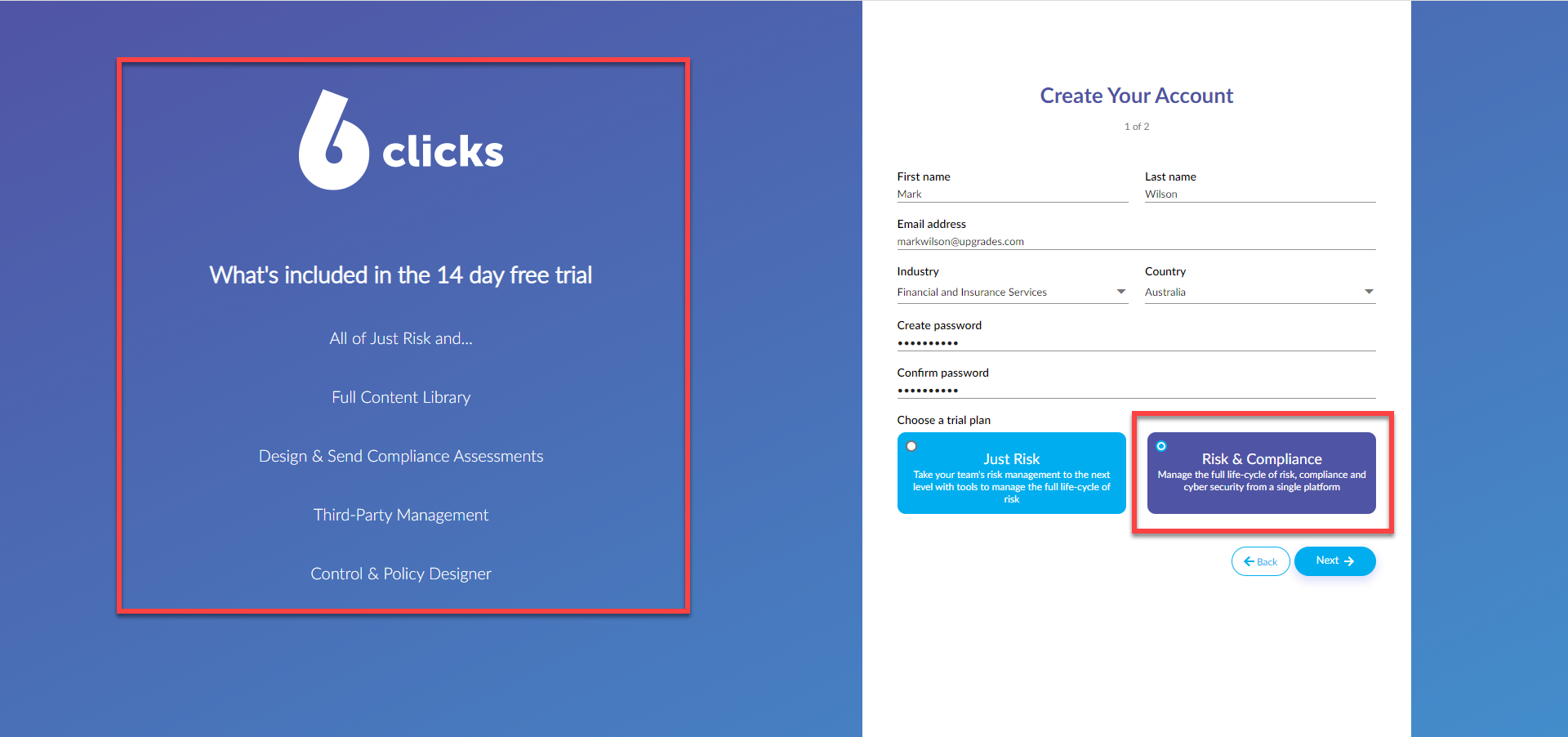 Further information on permissions and pricing here.
Select Next to proceed.
Enter a Team Name of your choice.
Note - Select a name most relevant to your organisation or team.
Enter the email addresses of your team in the Invite Team Member fields (this can also be done later in the process).
Click the checkbox to accept terms of service.
Click ReCaptcha checkbox and follow prompts.
Select the Let's Get Started button at the lower right of the screen.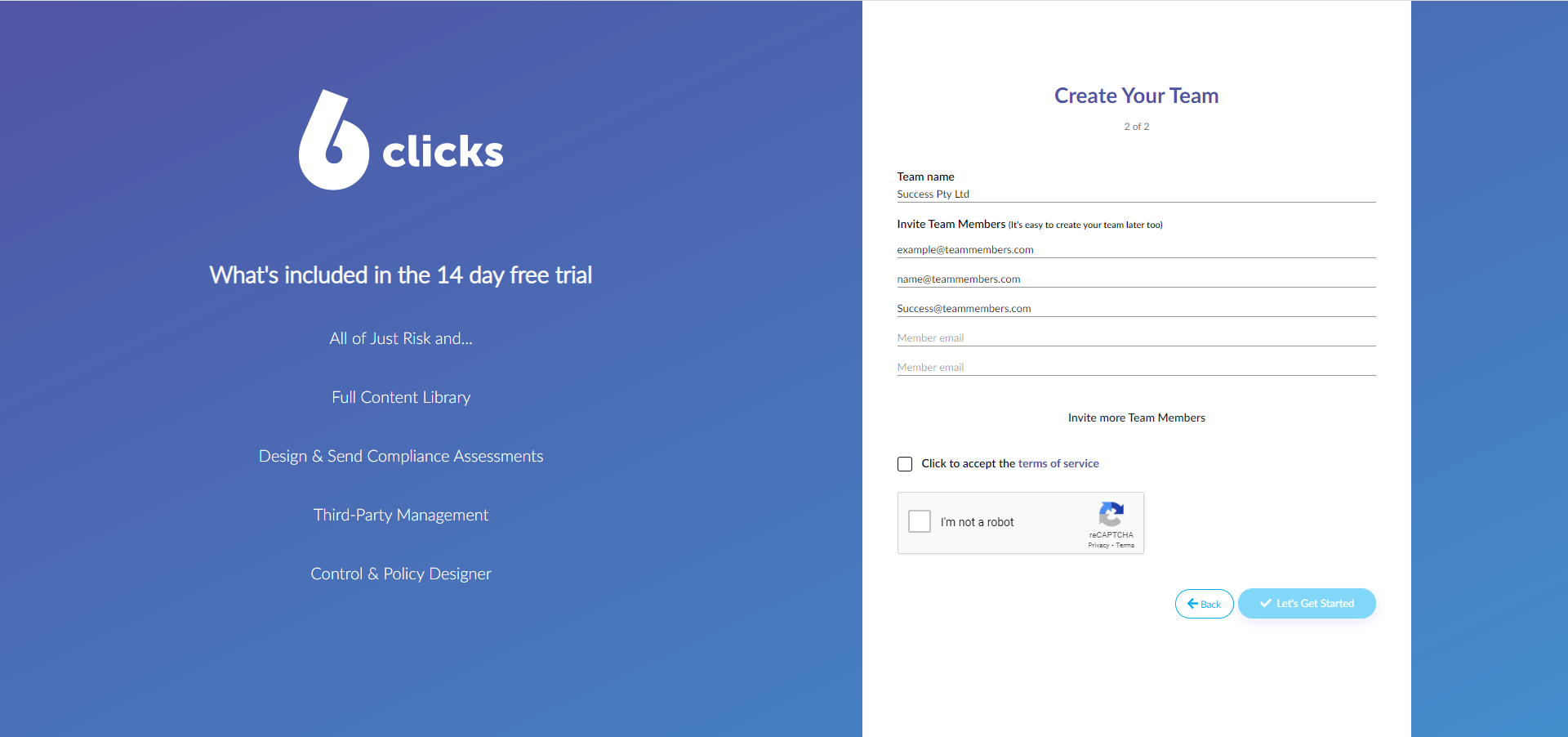 The Dashboard screen will open for the new Team you have created, and email invitations to your teammates will have been automatically sent out.