Create 6clicks Account via Mobile App
You will first need to download 6clicks Risk Review for Teams onto your mobile from either the Apple App Store or the Google Play Store.
The app will open to the Sign-up screen, enter the contact details as per fields;
Email address, Industry, Password.
Note - The email address entered will default to the Team name.
Tap the Get started button.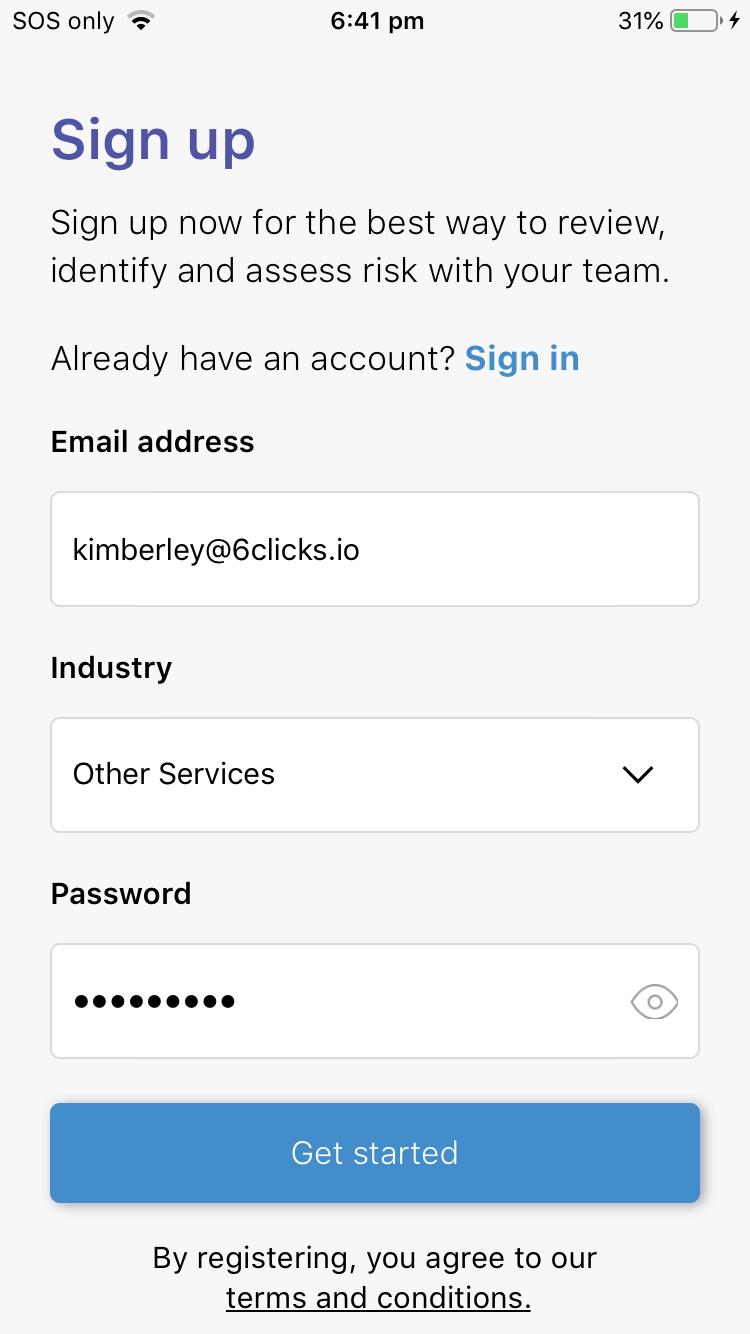 In the Profile screen, create your user account by entering Name and Job Description (or best match).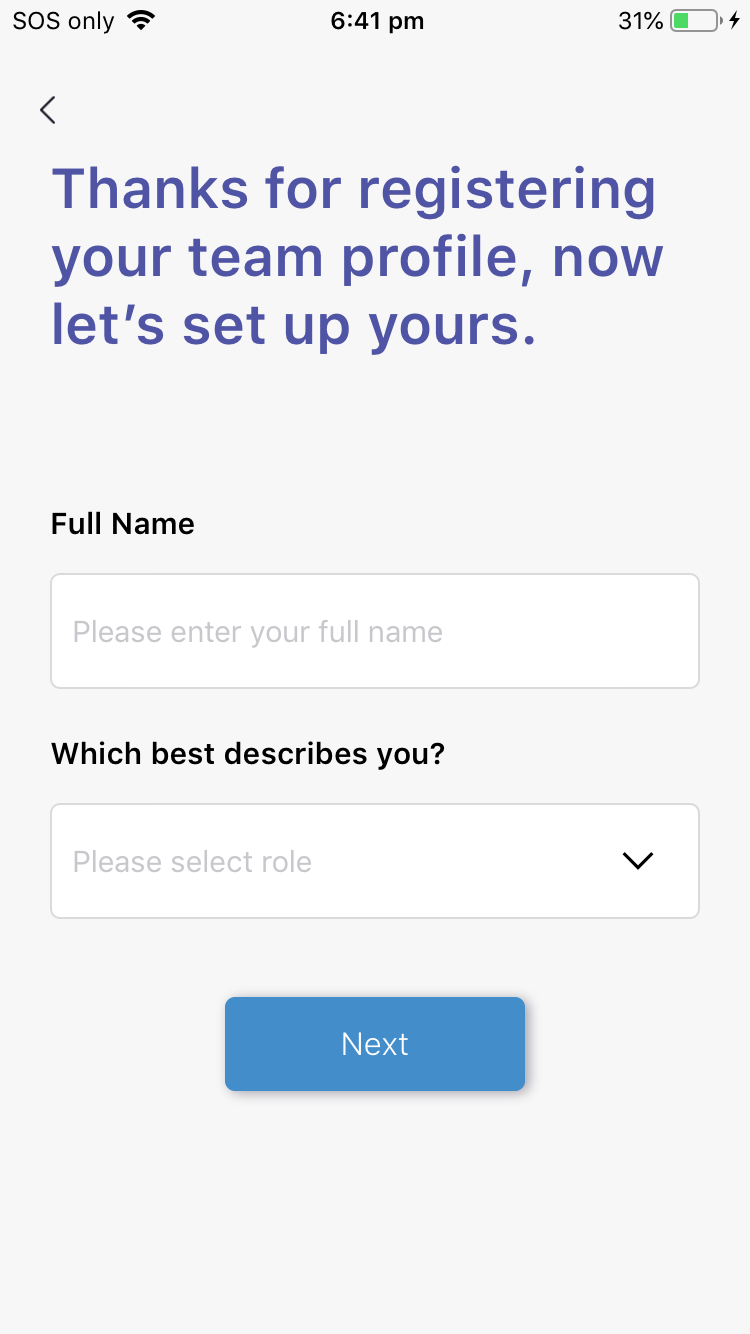 Select the Next button.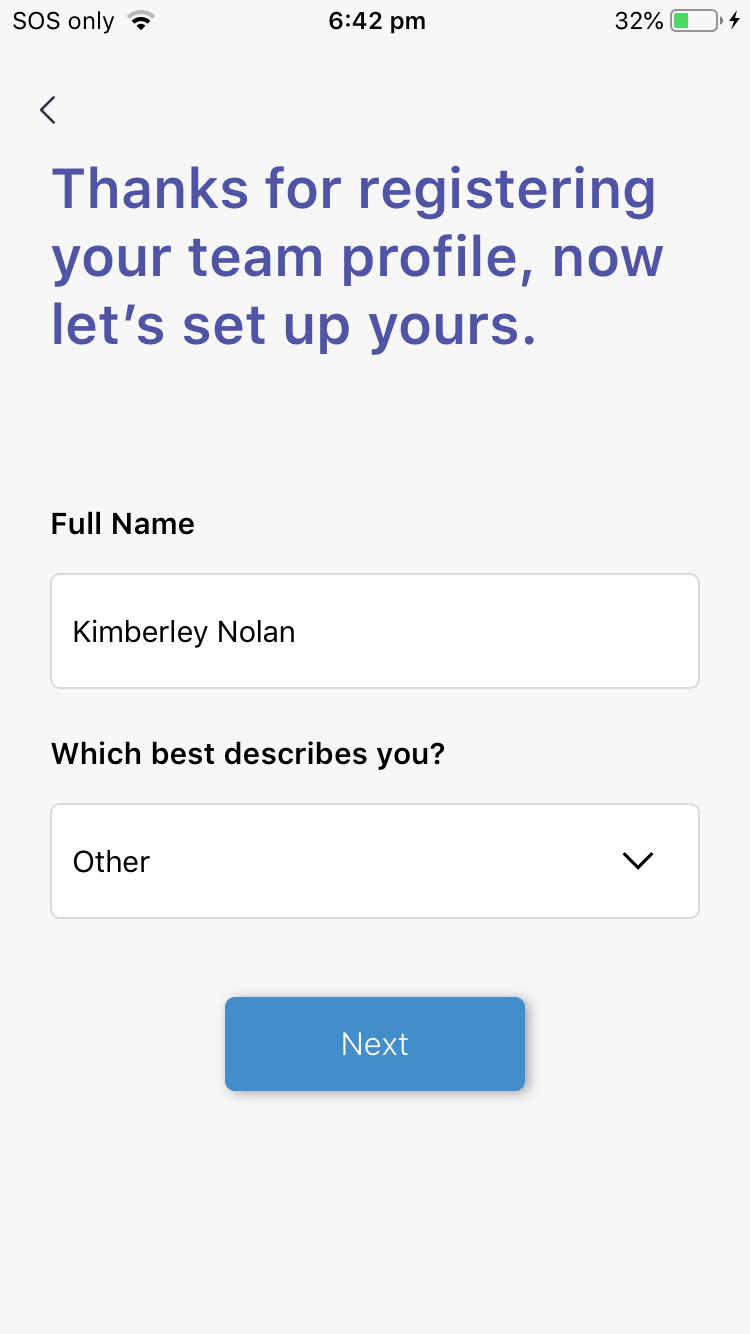 You have now created your user account and your team, and you can use the 6clicks mobile app.
Learn how to Log in to your team and set up and Run a Risk Review all from your mobile.