Learn how to Import and Export 6clicks Assessments
Export Assessment Questions
With an assessment open, click the Data button at the top right then select Export to download the Assessment Questions in Excel format.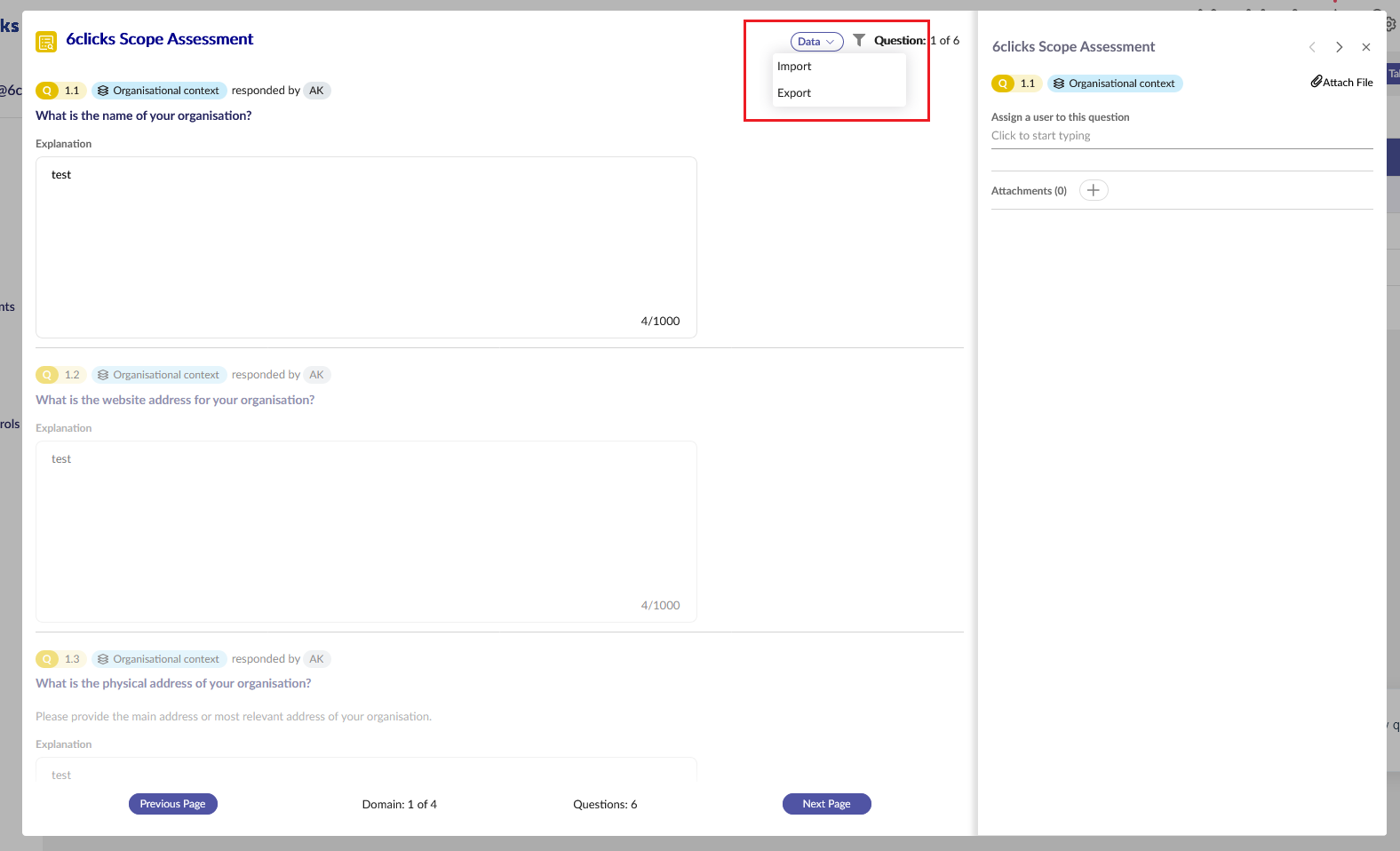 Open the Excel file to view the Assessment Questions, including the corresponding Question Domain and Question Description where applicable.

Columns are available for Question Response and Response Explanation to be entered.

You can also export the questions and responses from a completed assessment (either in-progress or submitted) to upload into another version of the assessment you are responding to (questions and answer options must be identical).
Import Assessment Responses
From the Assessment screen, click the Data button then select Import.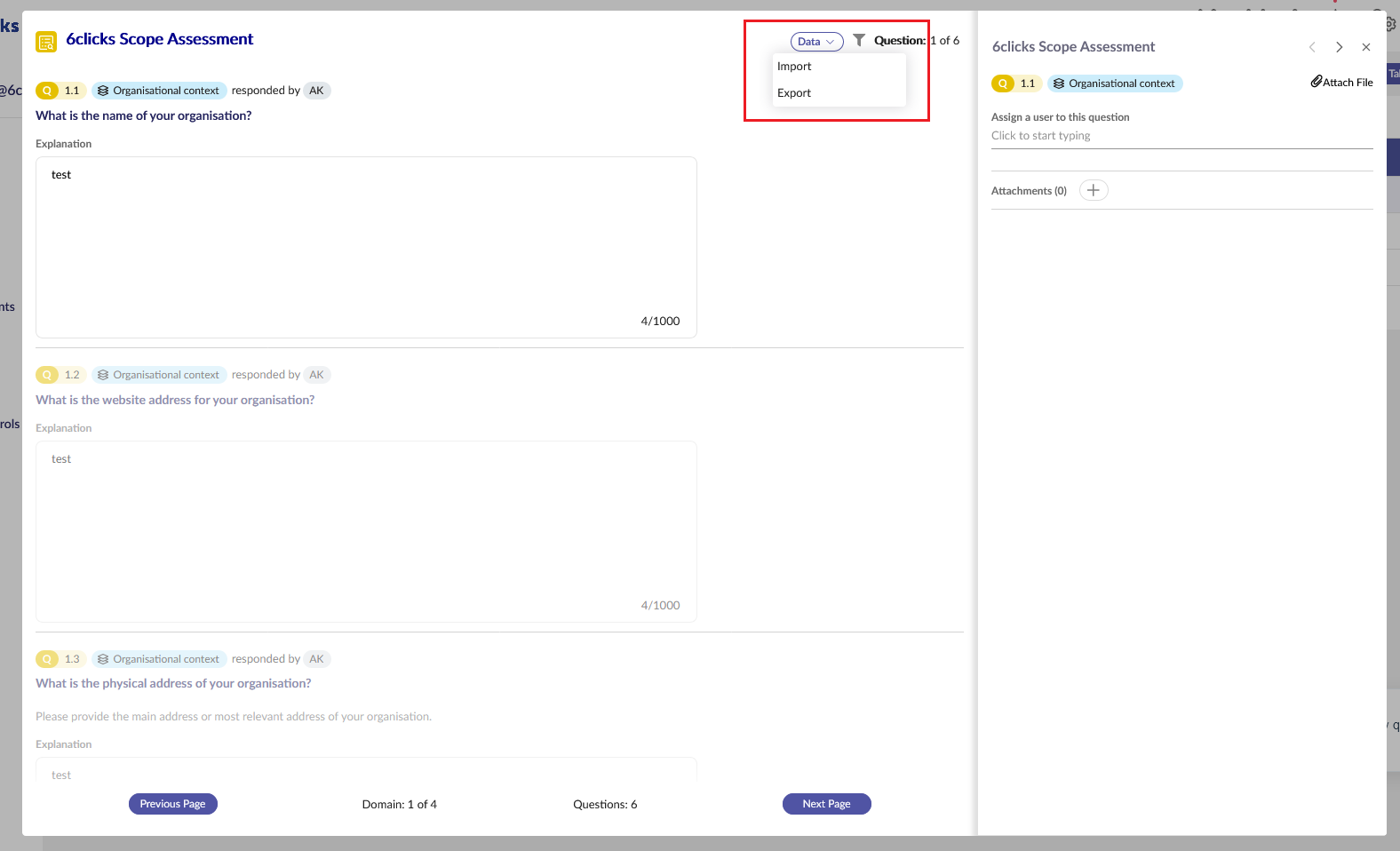 Click the Browse button or drag and drop the file into the Import Data modal.

Once the file is ready, click the Upload button.

A pop-up to confirm response imported successfully will appear in the bottom left of the screen and the answer fields will be populated.
Note - For questions with specific responses such as multiple-choice and dropdown menu questions, the response must match one of the available choices or else the question will be updated.
To submit the assessment, navigate to the final page and click submit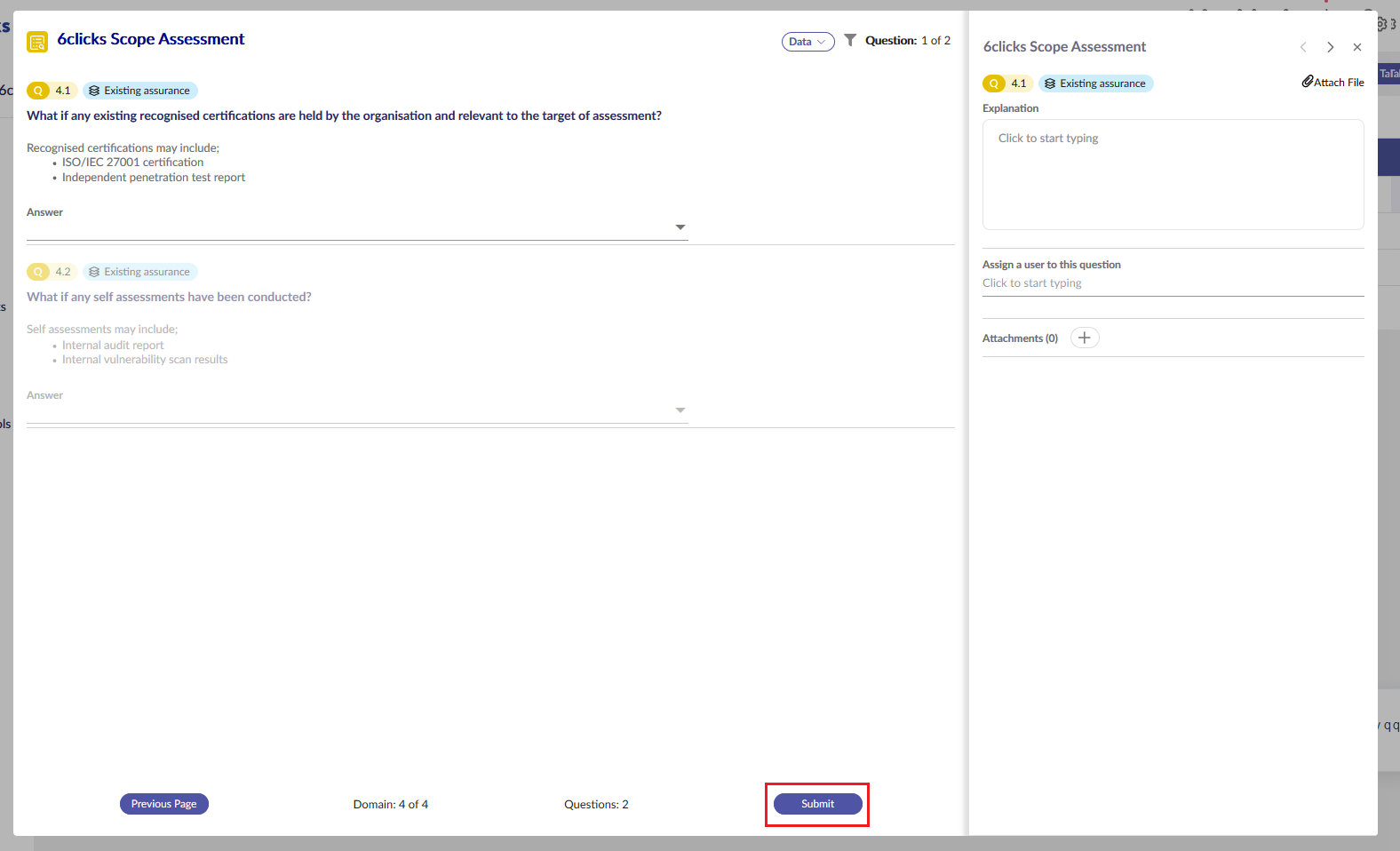 To learn more about finishing an assessment, head here.