Note - In order to add Control Sets to your Trust Portal you will need to create your Trust Portal profile.
Adding a Control Set to your Trust Portal
Navigate to the Trust Portal from the left panel.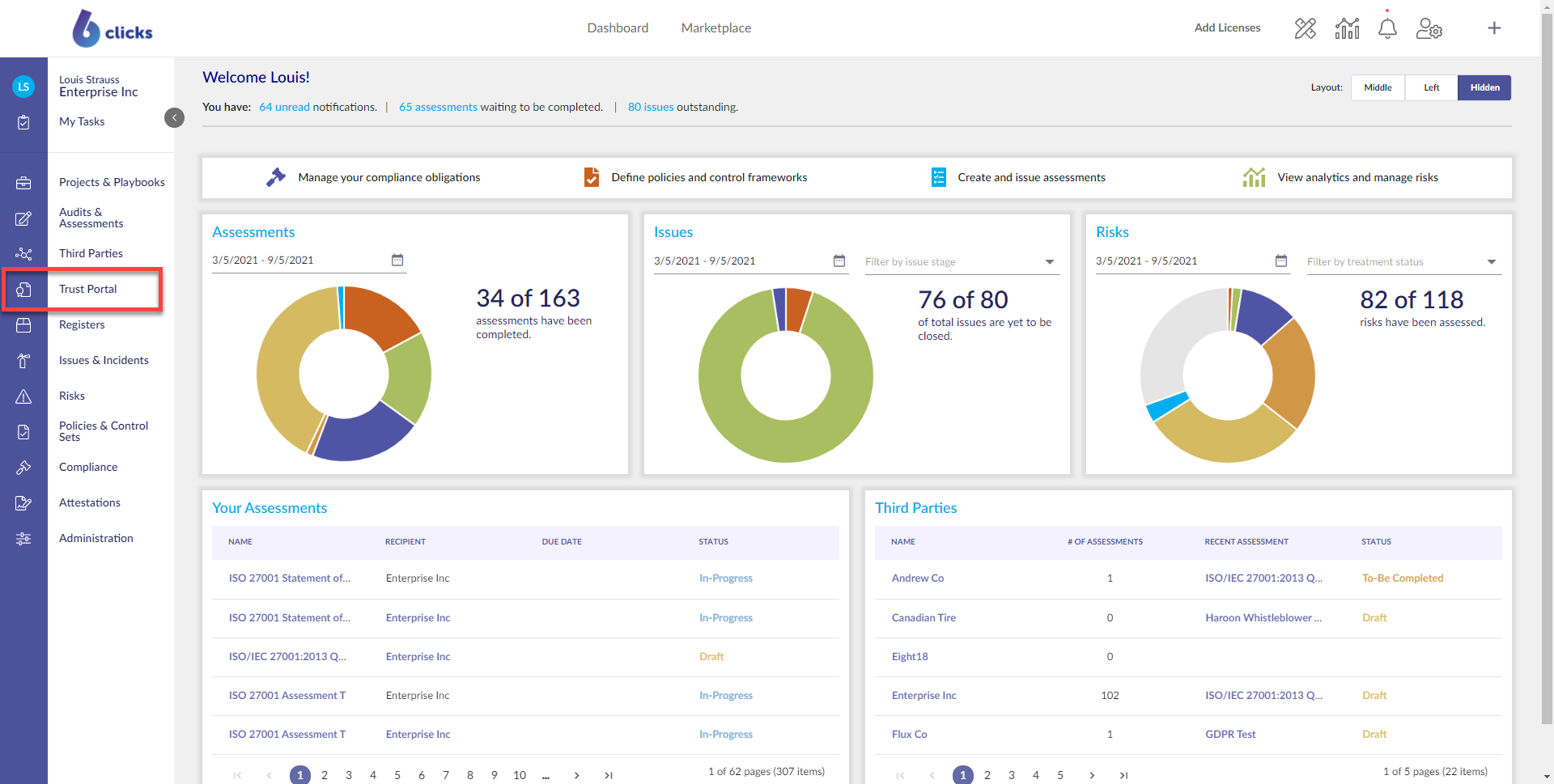 You can store multiple profiles in the Trust Portal, best practice is to always check to ensure the correct Profile is selected prior to editing any information.
Select the Profile: button at the top left of your Trust Portal screen to open the Profiles pop-up.
Click on the required Profile to select, you can also add or remove Profiles from here using the icons and Add Profile button.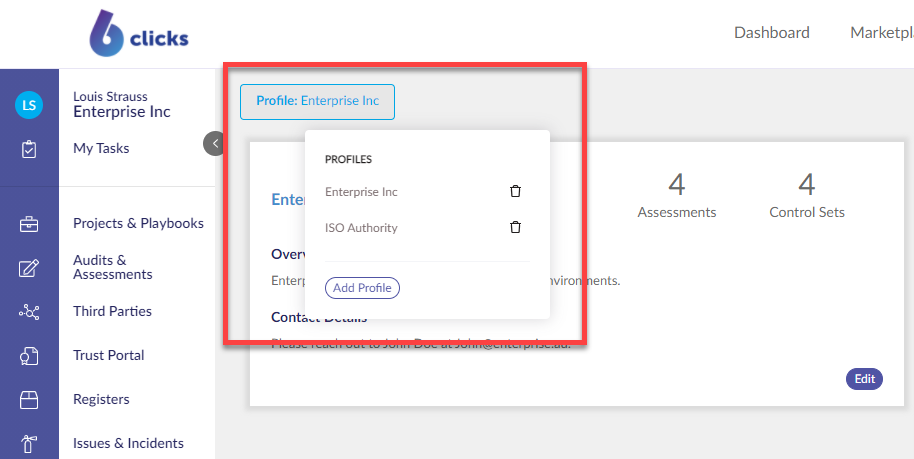 Select the Policies & Control Sets tab on the top right of the screen.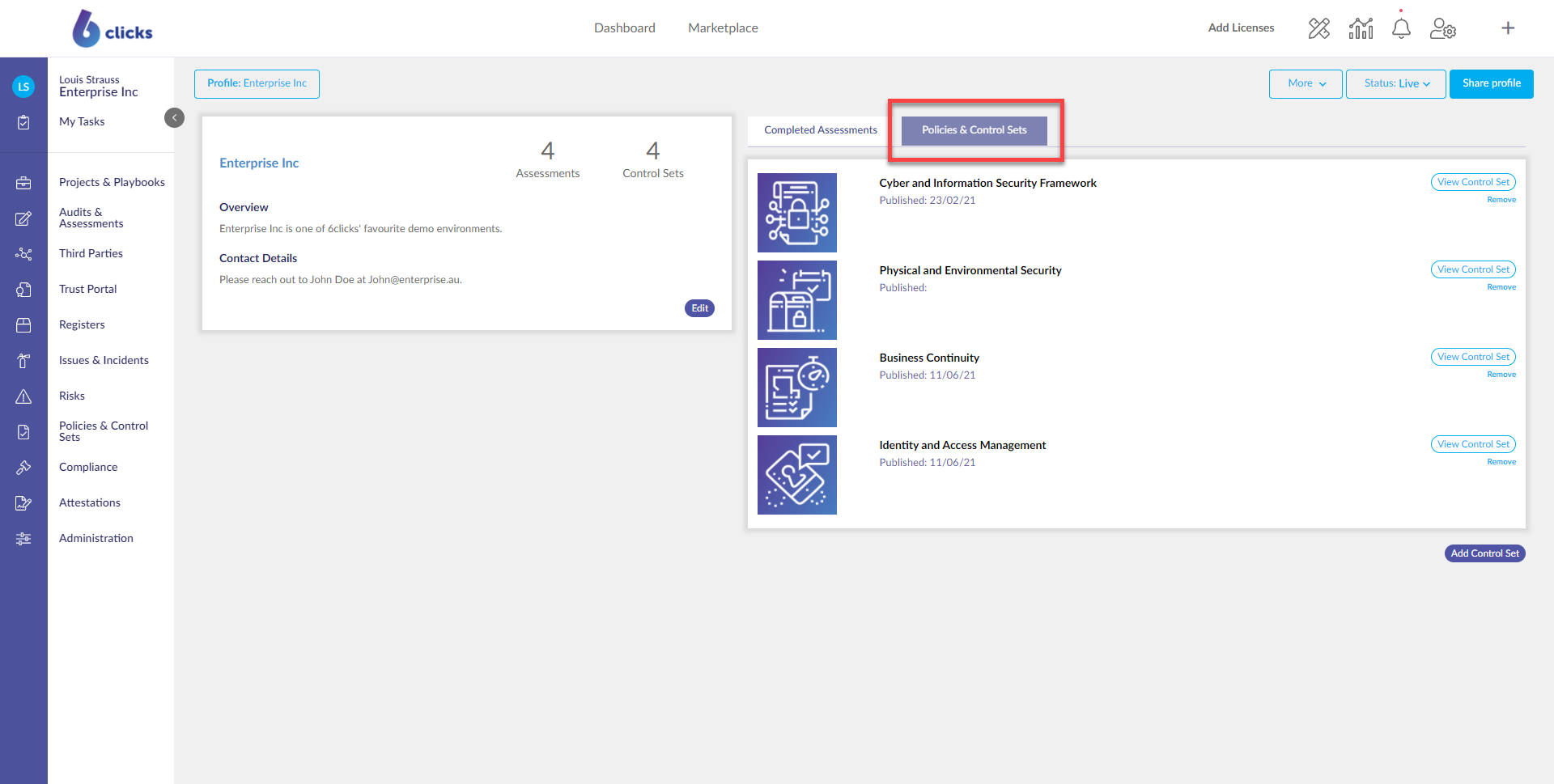 From here you can manage Trust Portal Control Sets including Add Control Set, View, Preview, Remove and Share.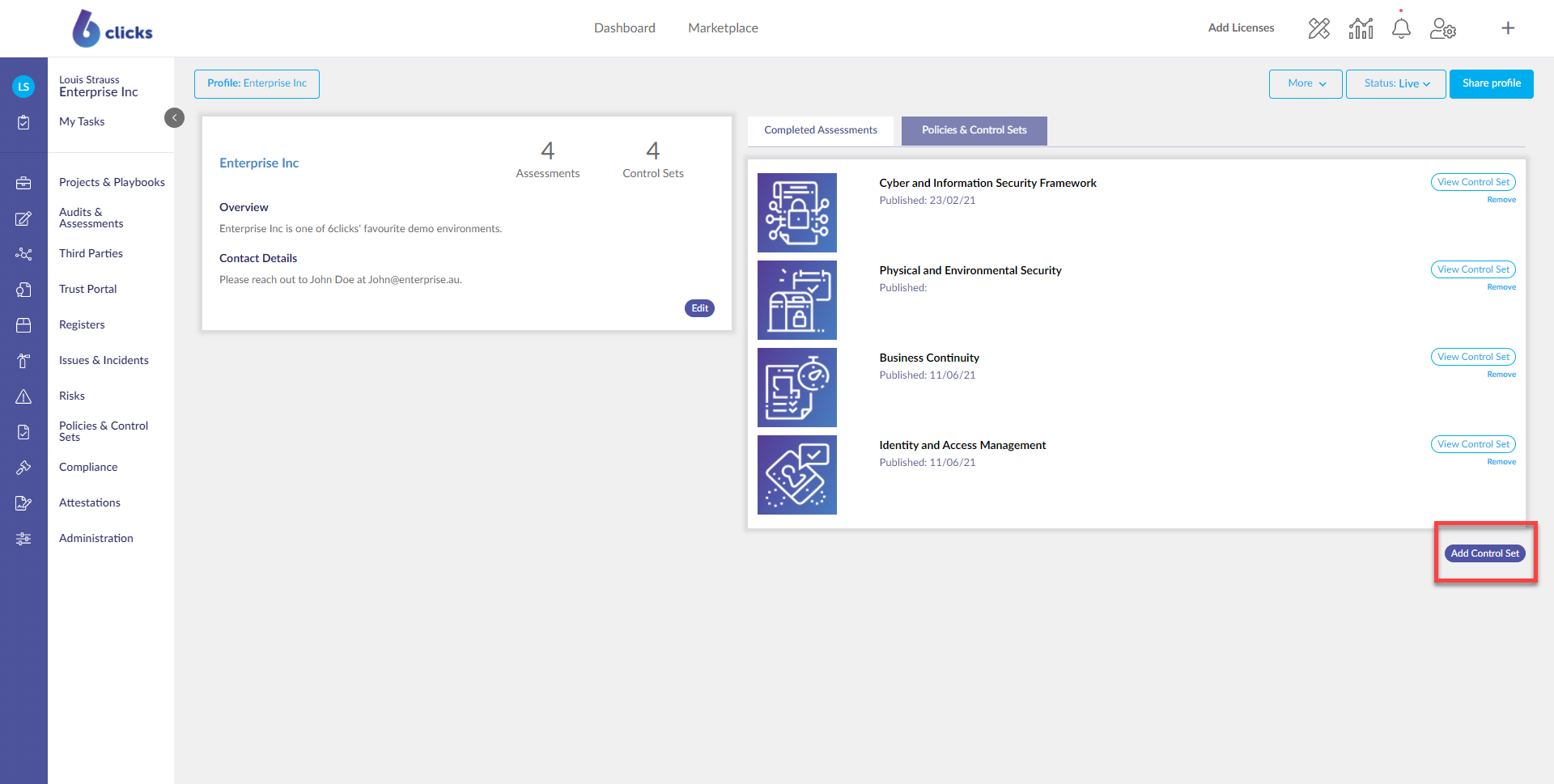 Click the Add Control Set button at the right of your screen to open the selection modal.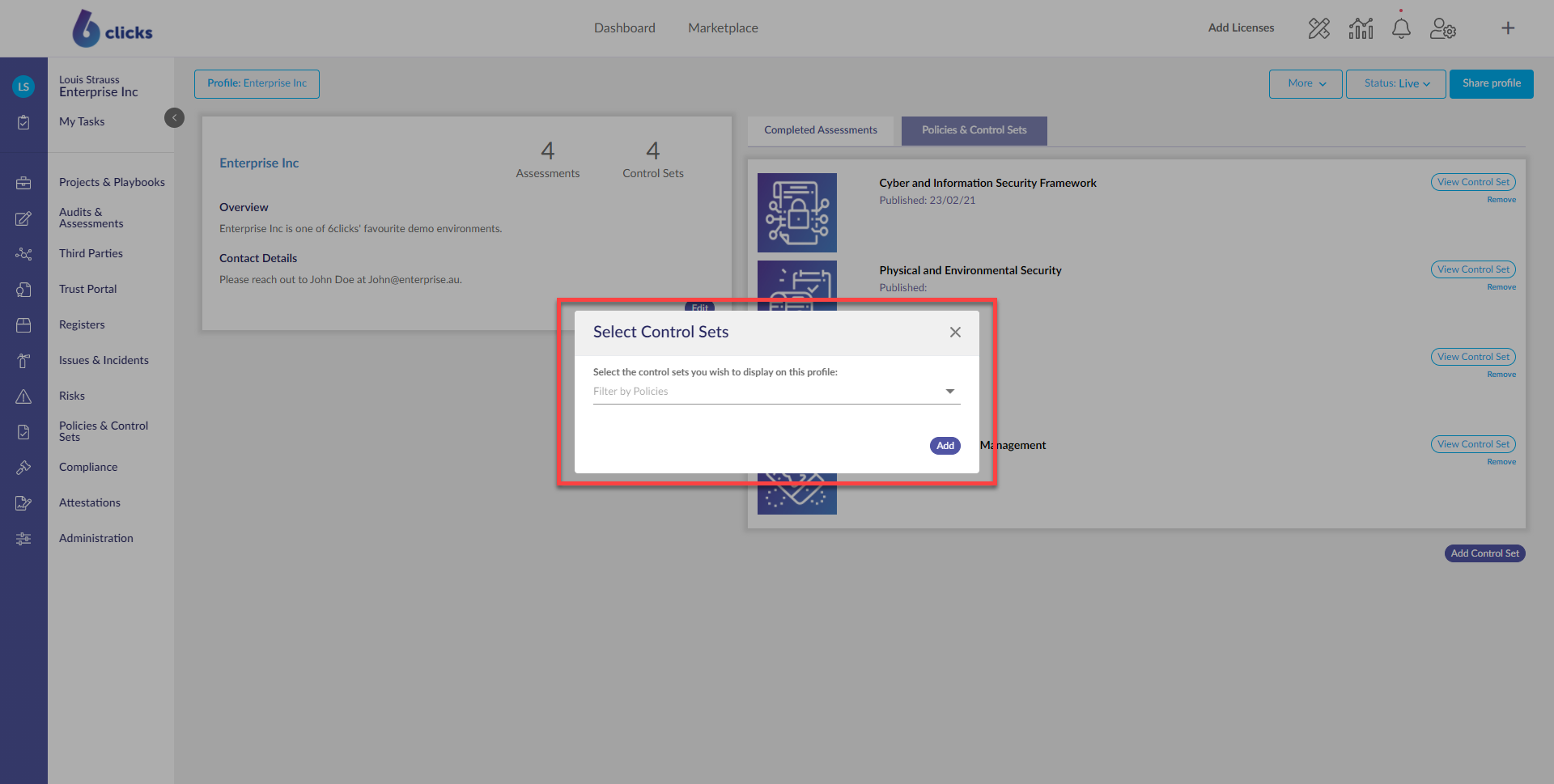 Click on Filter by Control Sets drop-down menu to view all Control Sets available for selection. Select the checkbox of the Control Set you would like to add.
(No Control Sets to select? Find out how to add them here Control Sets)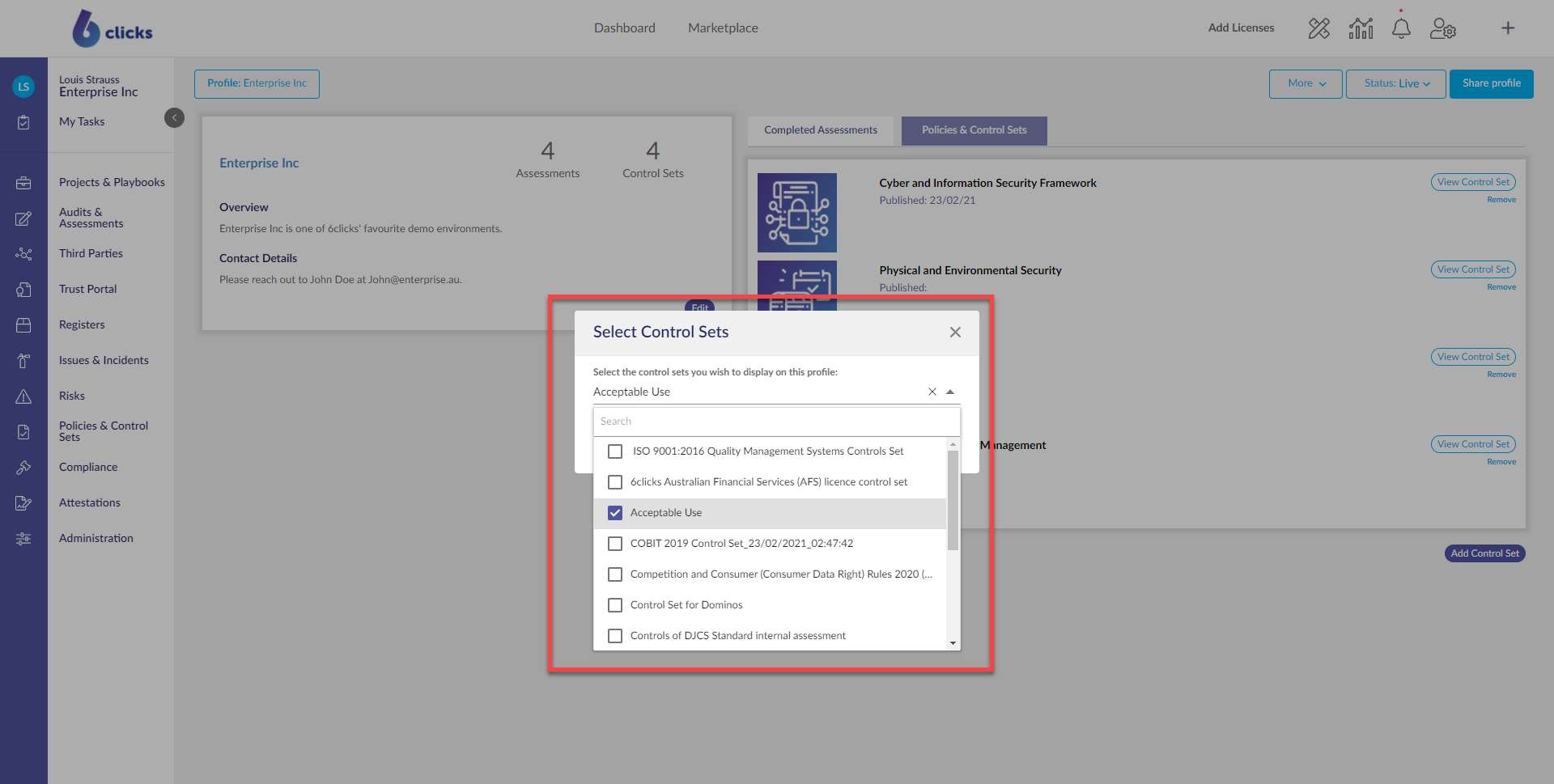 Click the Add button.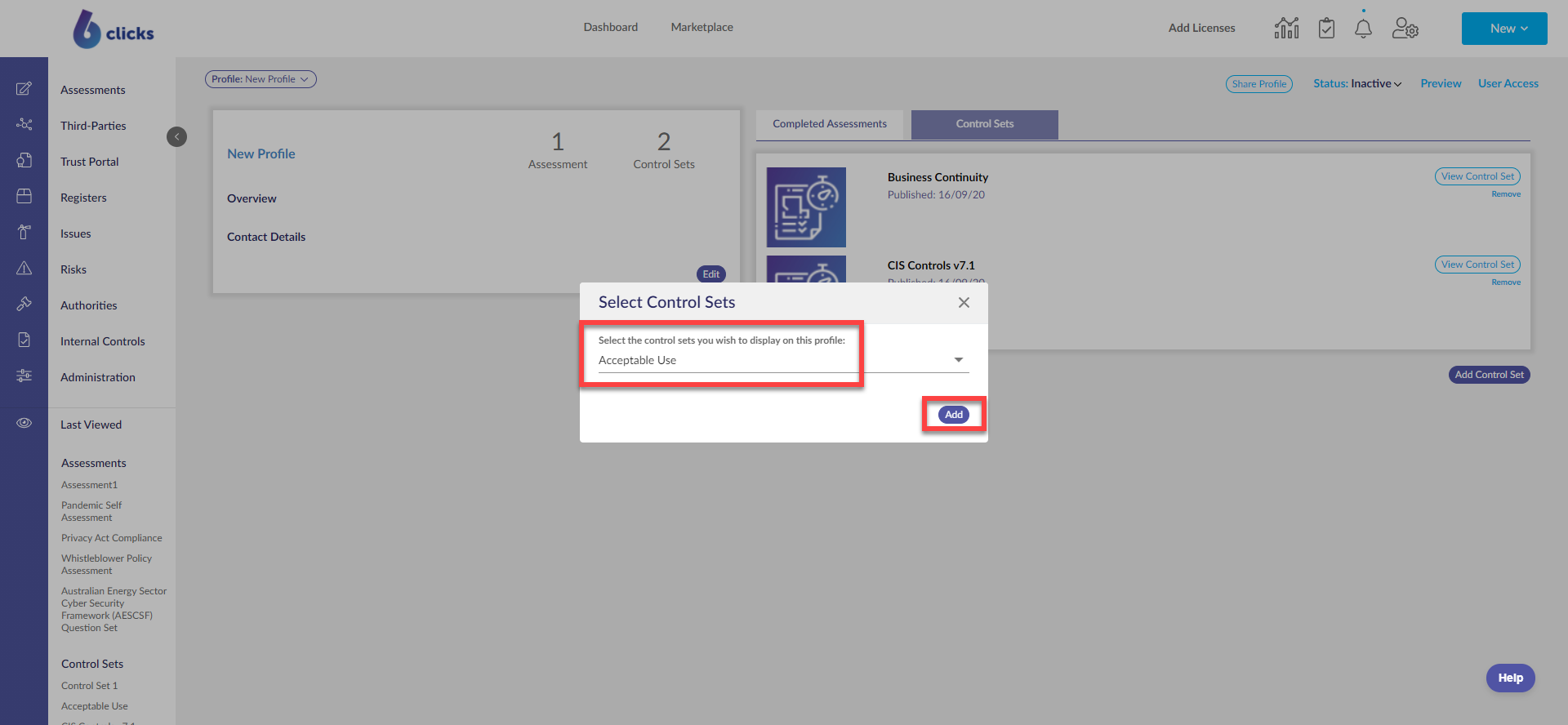 Once added, all Control Sets will appear in a list under the Control Sets tab to the right of your Trust Portal screen.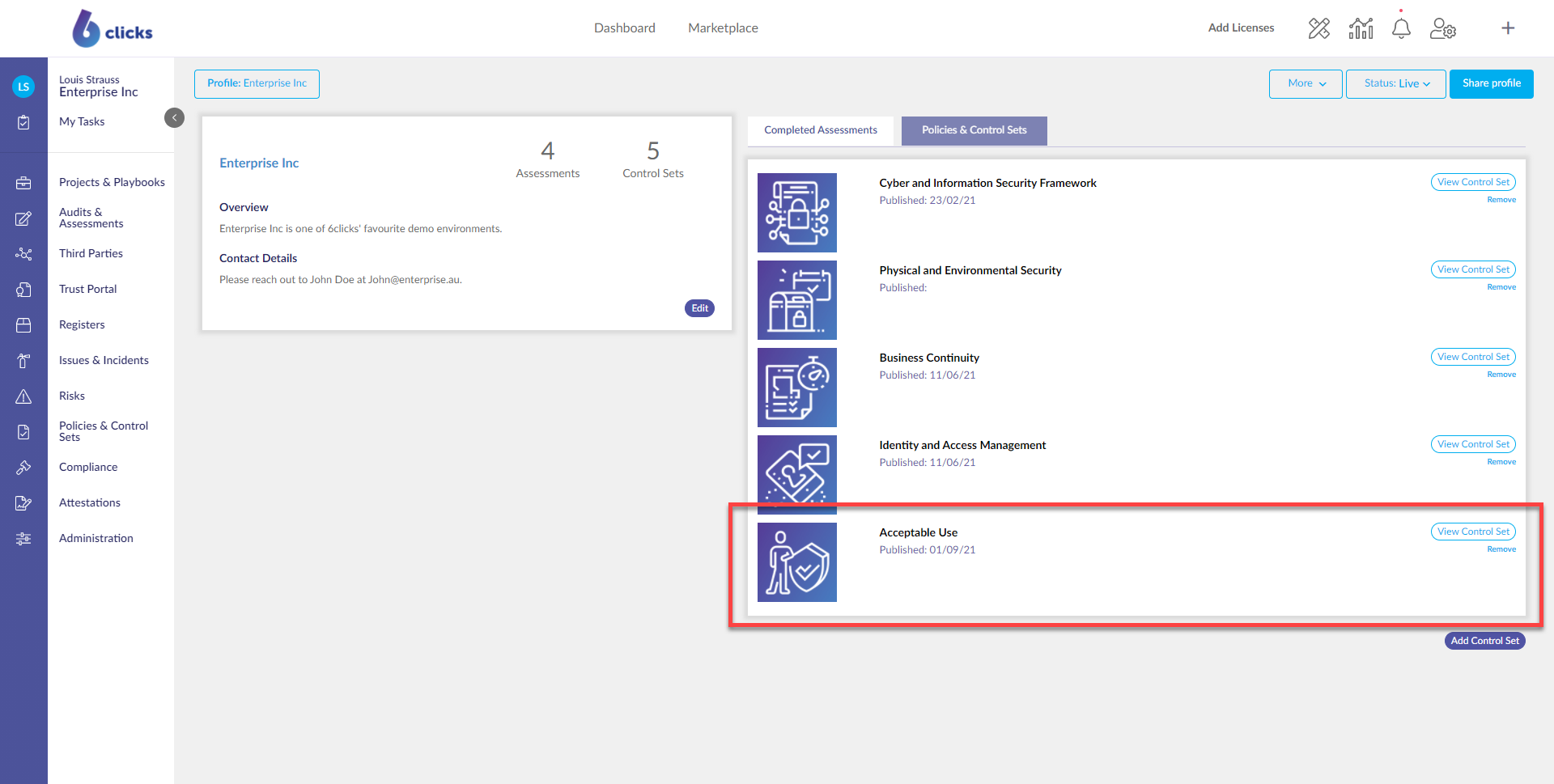 Note the Saved Successfully pop-up at the bottom left of the screen.
Now you have added a Control Set to your Trust Portal Profile,
find out how to manage them here
.