Accessing a Risk Review as a Client
Upon receiving the Risk Review invite via email. Once you click on the link or button, you will be navigated to the App Store.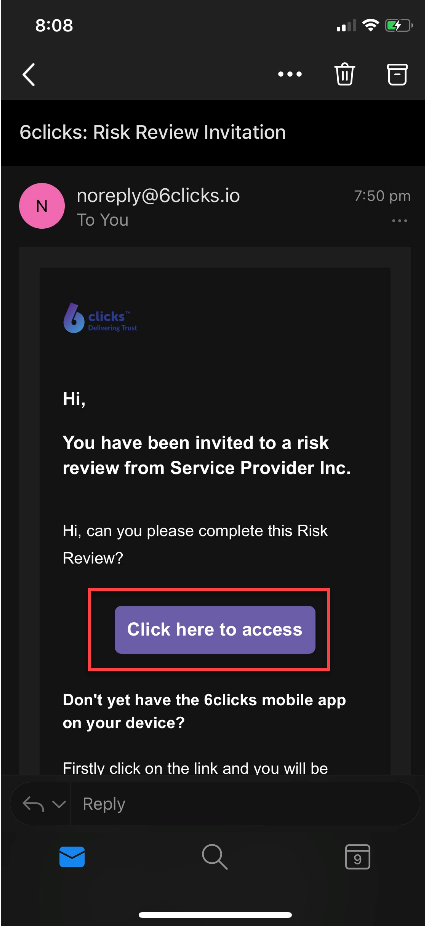 Note that you may be navigated to your browser initially and you will be required to select the Open button.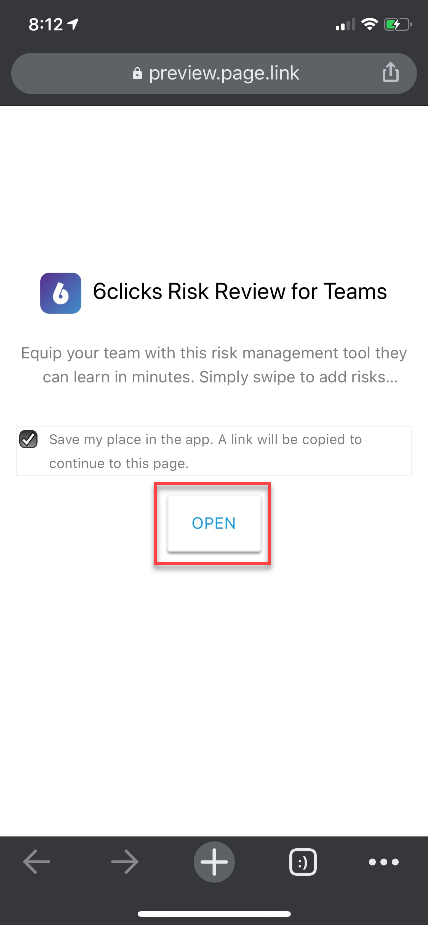 Download the App from the App Store and then open the App.
Upon opening the App you will be shown the Sign up page. Enter in the following details and then hit the Get Started button:
Email address - add your email address
Your industry - select the industry most relevant to your organisation or team
Password - add your password (8 characters long, one number and 1 non-alphanumeric)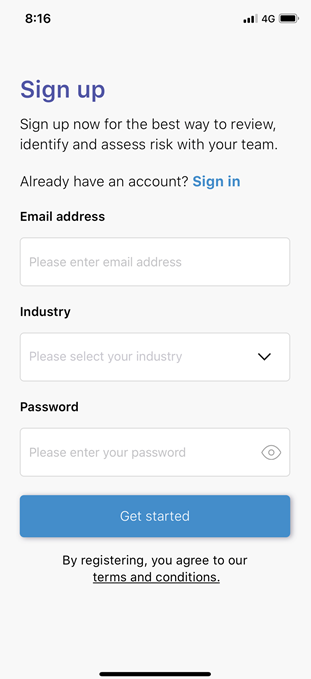 Next, you'll be required to enter in your Full Name and Role that best describes you, then hit Next.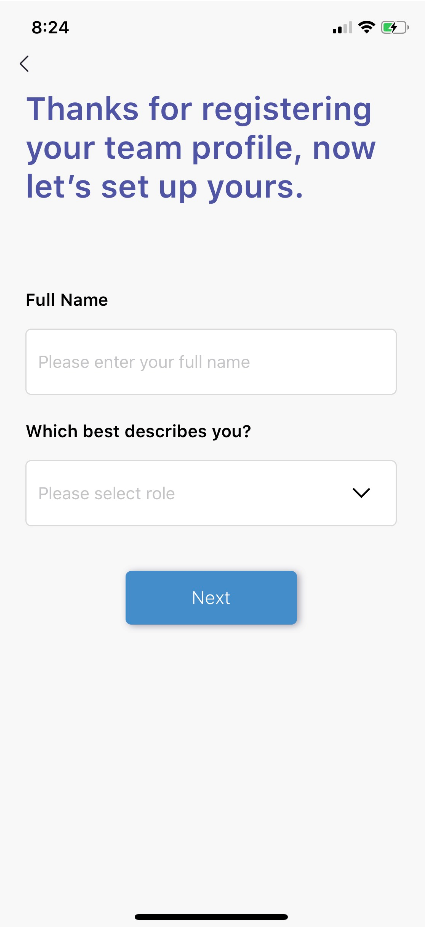 After hitting next you will be taken to four introduction pages.
Once you have navigated through them you will land on the Risk Assessment screen for the Risk Review.
Read the Risk Identification instruction then hit Let's Go! to complete the Risk Review.
To learn more about completing a Risk Review, head here.