The Pulse Dashboard utilises 6clicks exclusive Hailey AI technology to provide you with a live global news feed on all topics relevant to Risk Domains of your choice, including the ability to upload your own posts, creating an interactive internal communication system within your Team.
Once signed in to the mobile application, tap the Pulse button at the left of the bottom menu.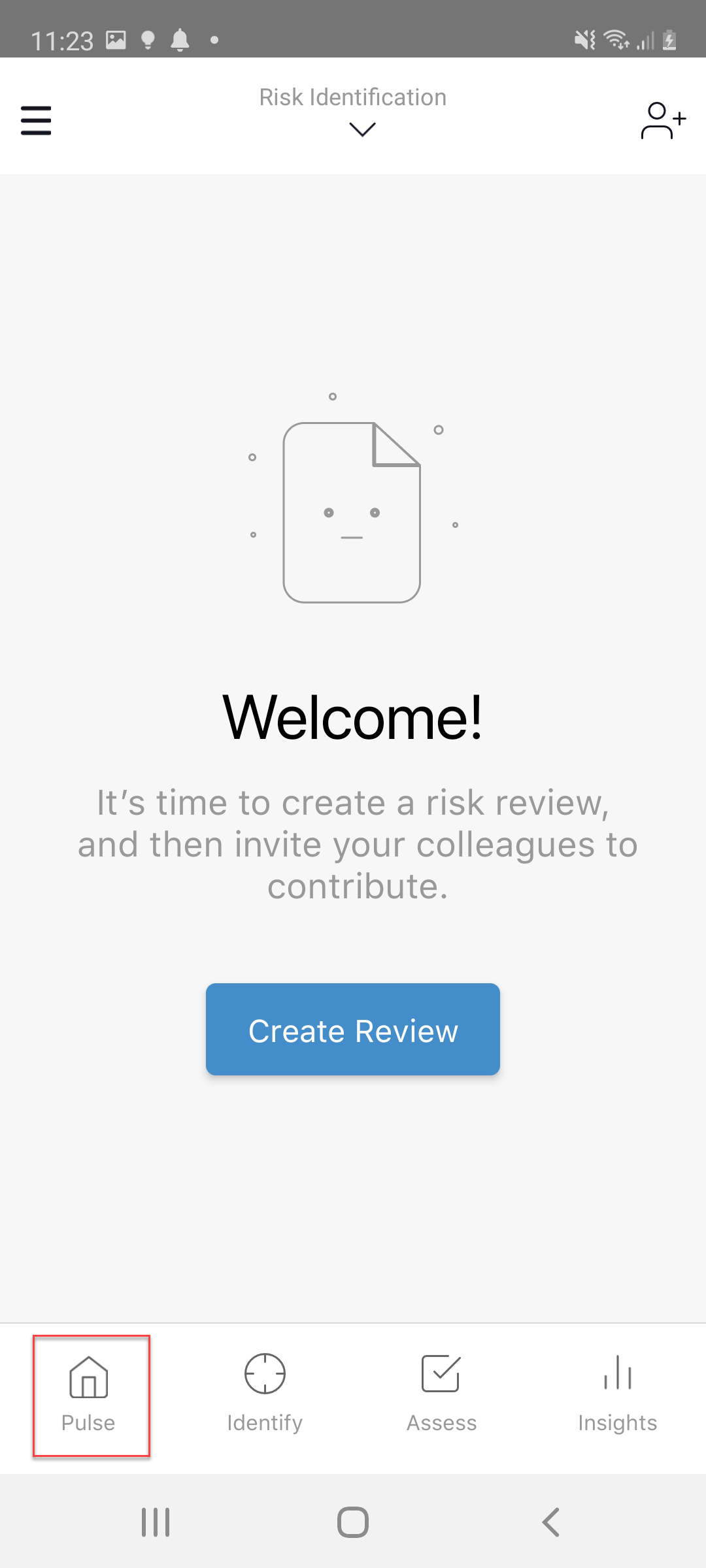 To begin, select three or more Risk Domains.
Tap the Let's Go! button.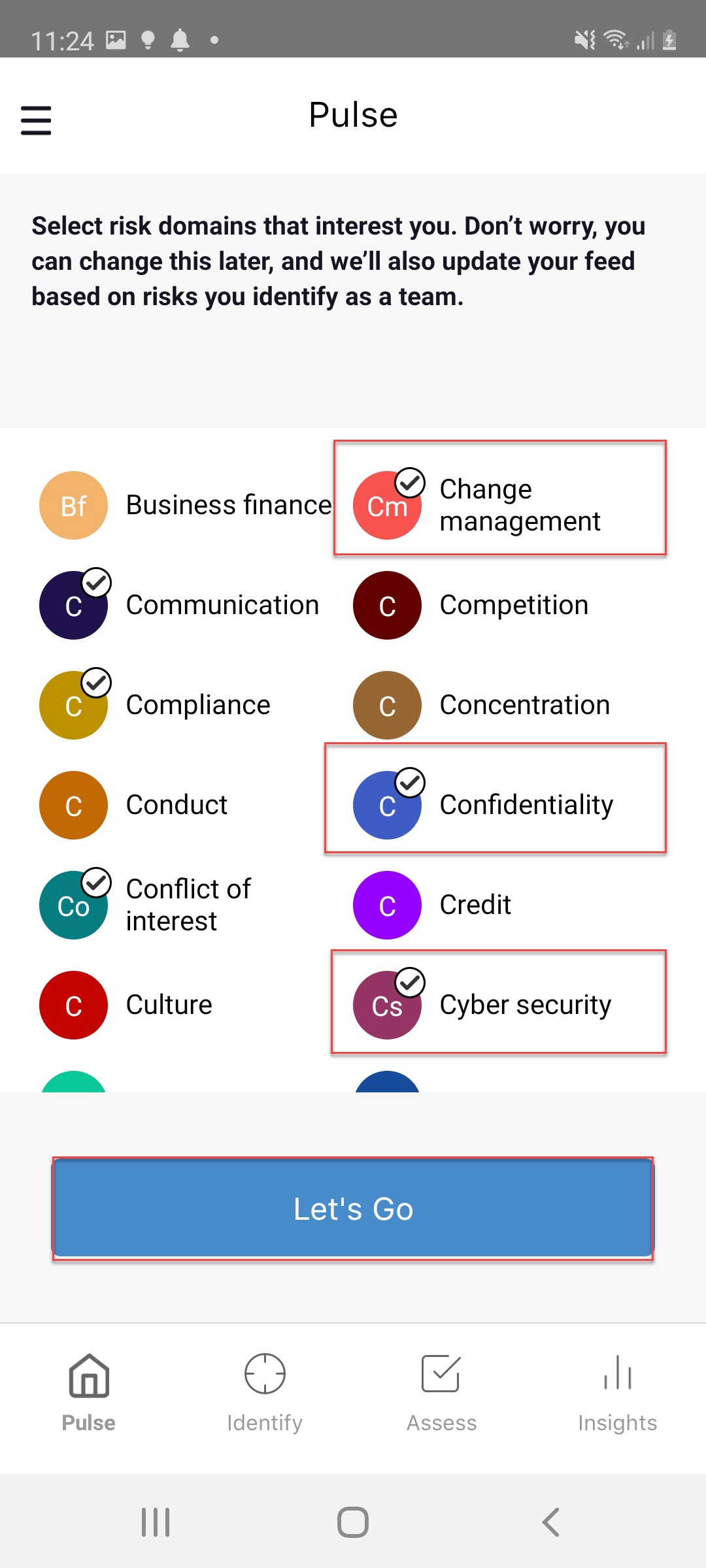 To further customise your Pulse feed select the settings icon at the top right of the screen to open the Pulse Settings panel.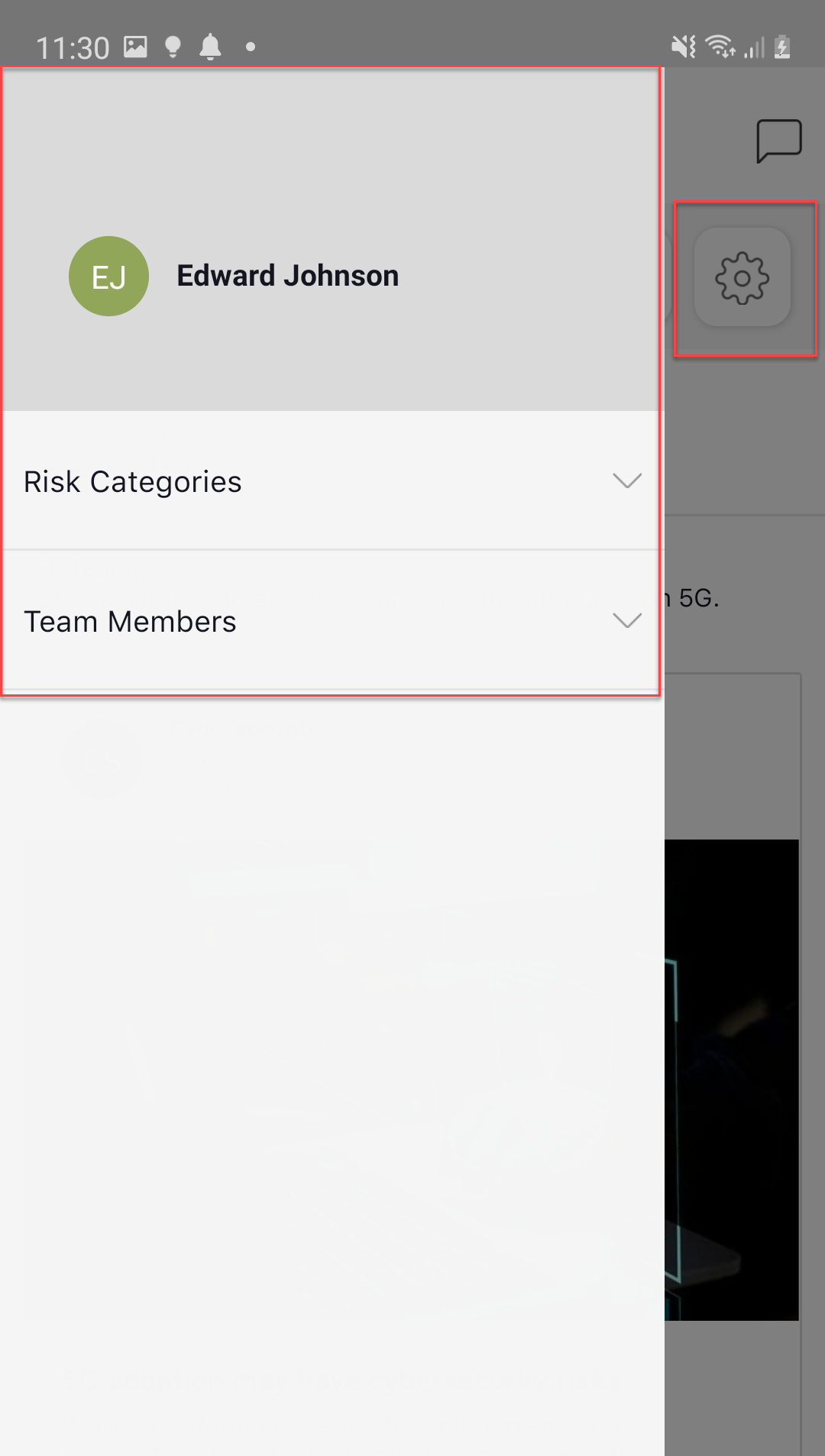 In the side panel there are two options, Risk Categories and Team Members.
The Team Members drop-down displays each member of your Team and allows the option to Follow or Unfollow, click on the button next to each name to update.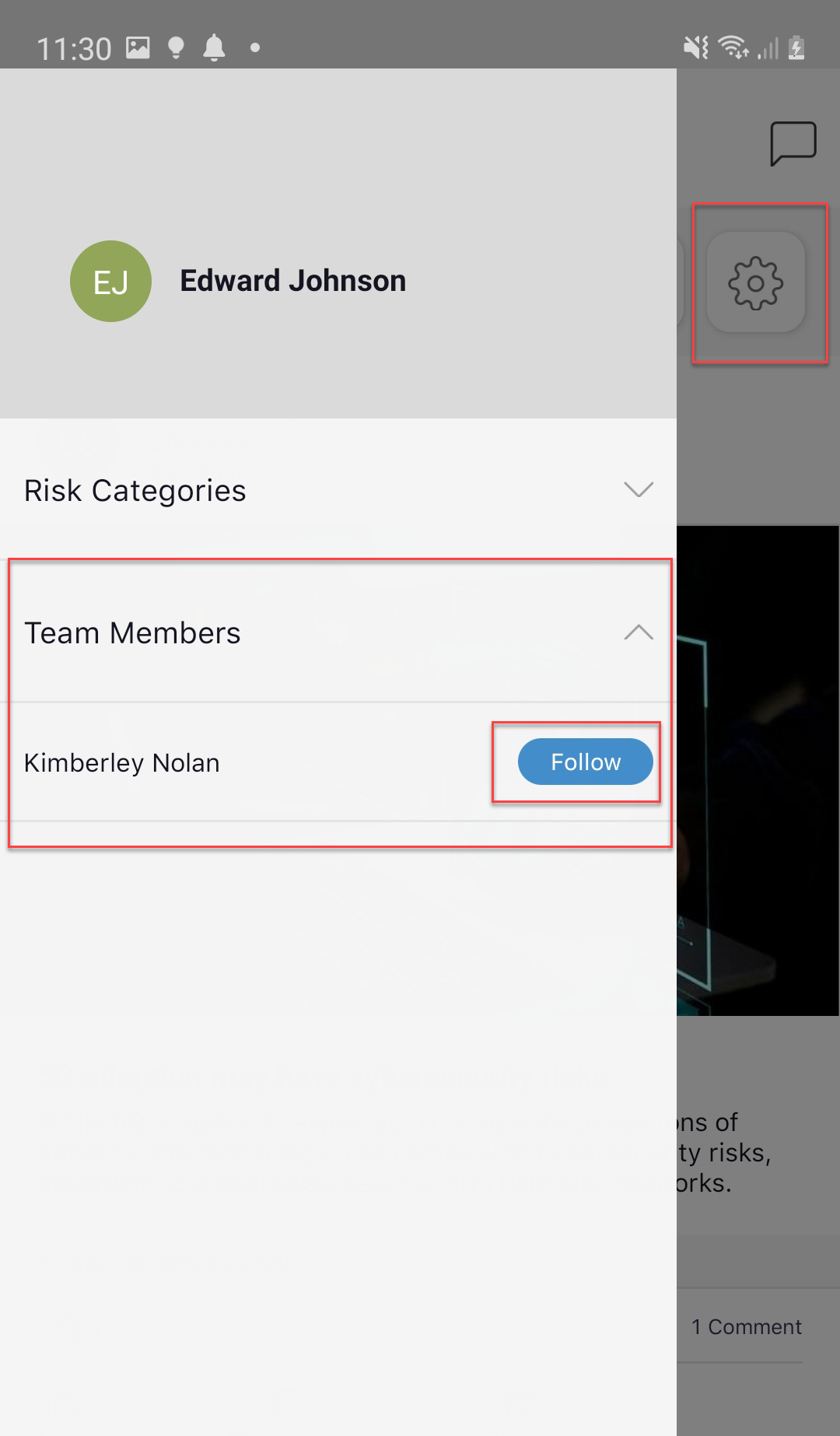 Select Follow on a team member and all articles posted on their Pulse will appear in your feed, and vice versa.
Select Unfollow to stop viewing articles posted by a team member.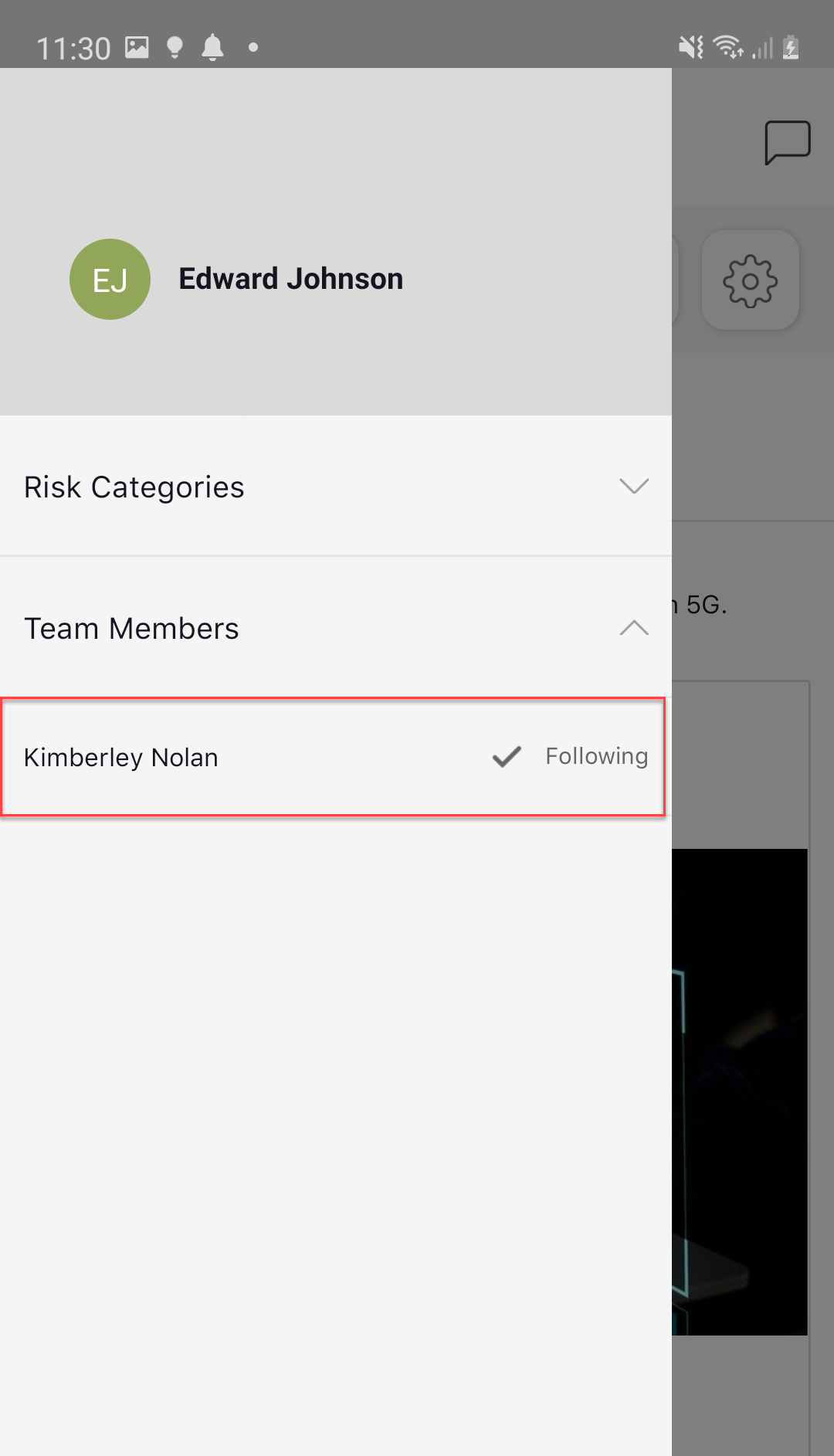 When a Team member that you follow posts an item and it appears in your Pulse feed you can Like, Comment or Share the post.
To like the post select the thumbs up icon, the icon will update colour to confirm successful like has been added.
To comment on the post, type in the blank field underneath the Like/Comment/Share icons, next to your user initials then select the Post button.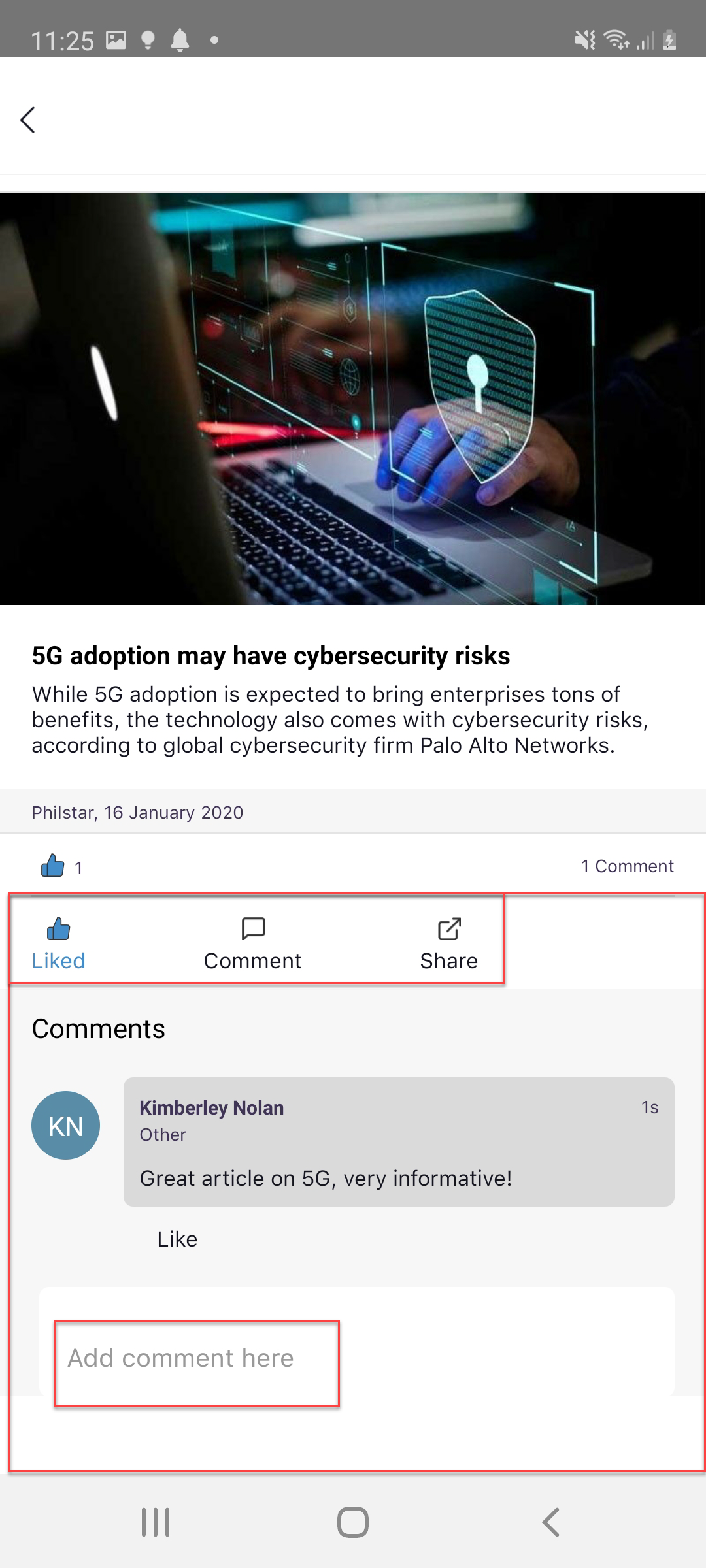 Select Share to open a message modal where you can enter in your own message, select the Post button and this will appear at the top of the Pulse feed to everyone in your Team.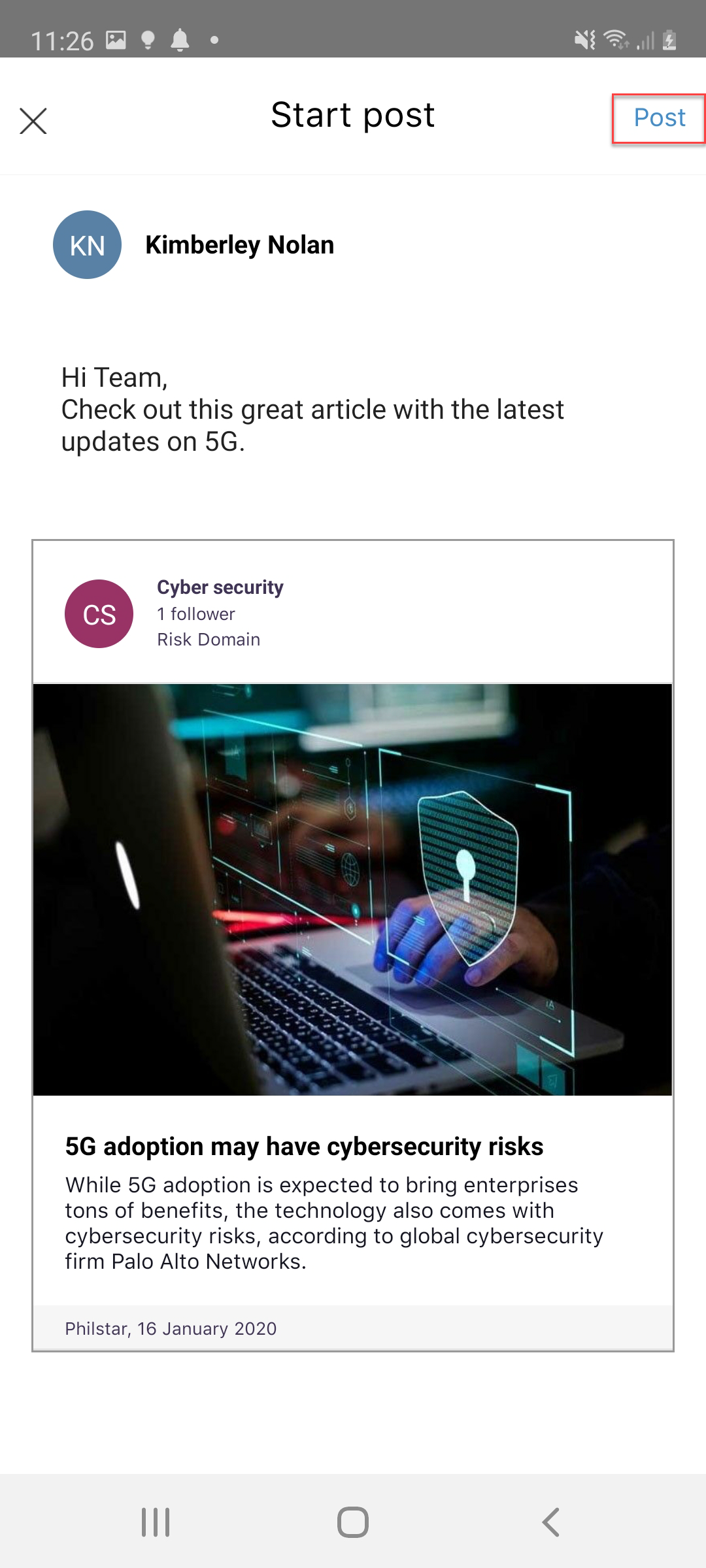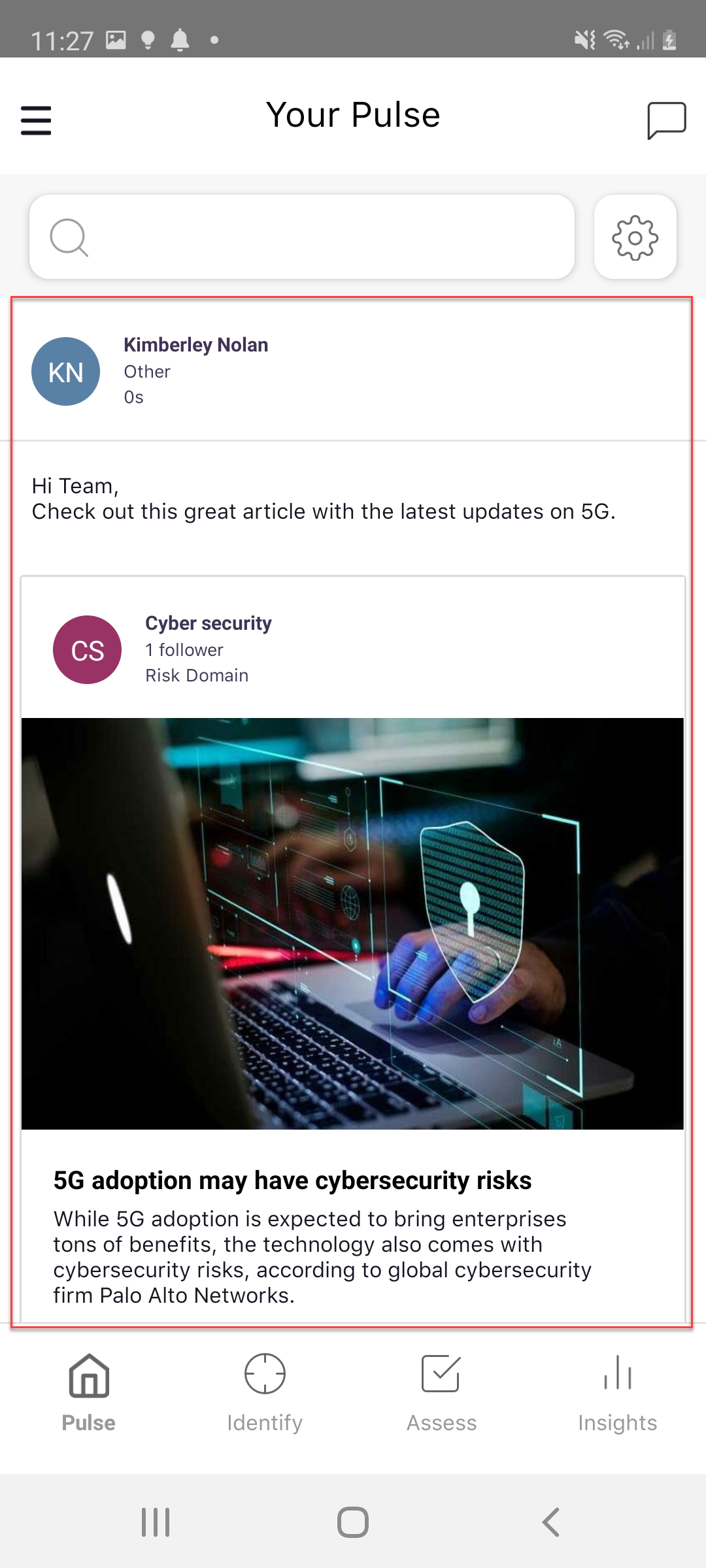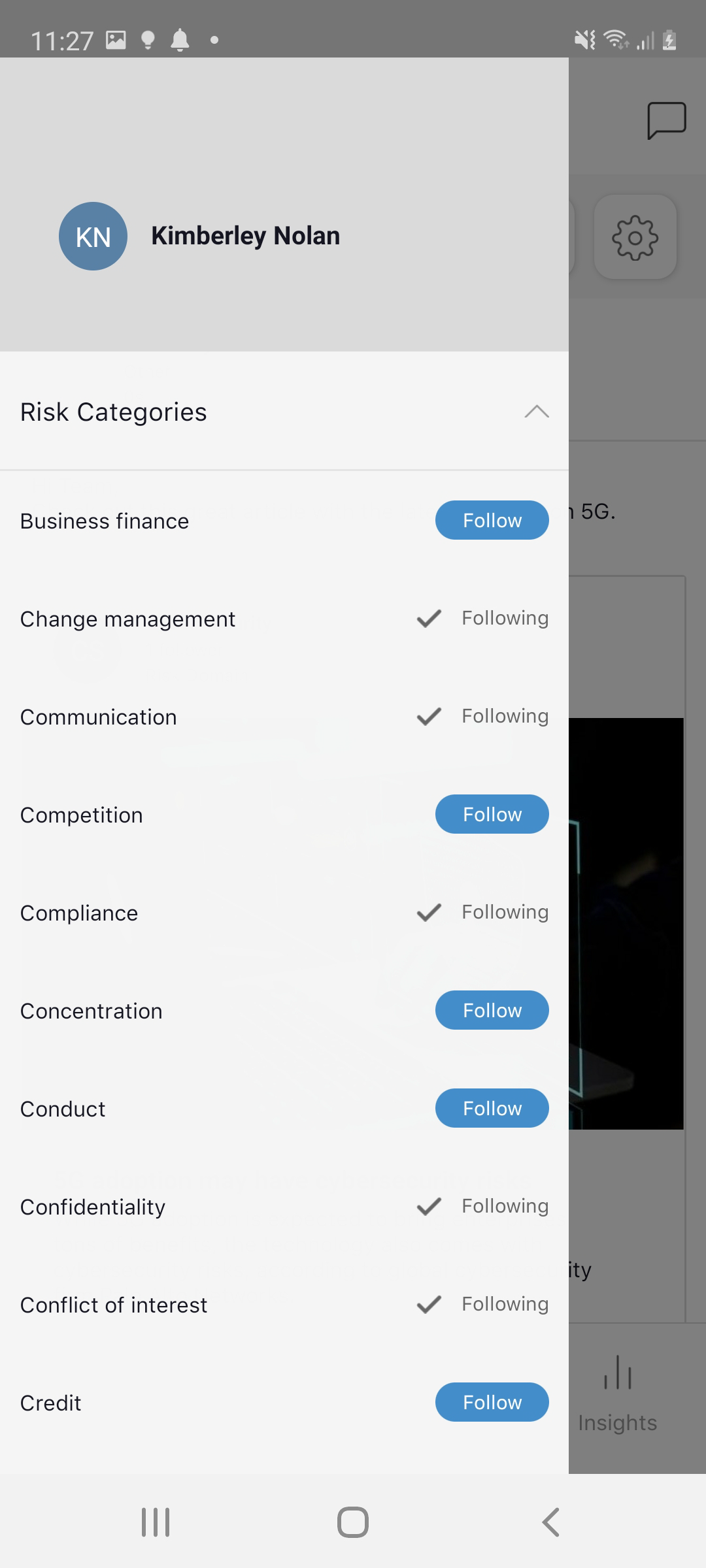 Exit the left panel to view the news articles relating to the Risk Domains selected.
Scroll to the very top of your screen to view the top menu, where you can access your user account settings, top left, and create a Post icon, to the right.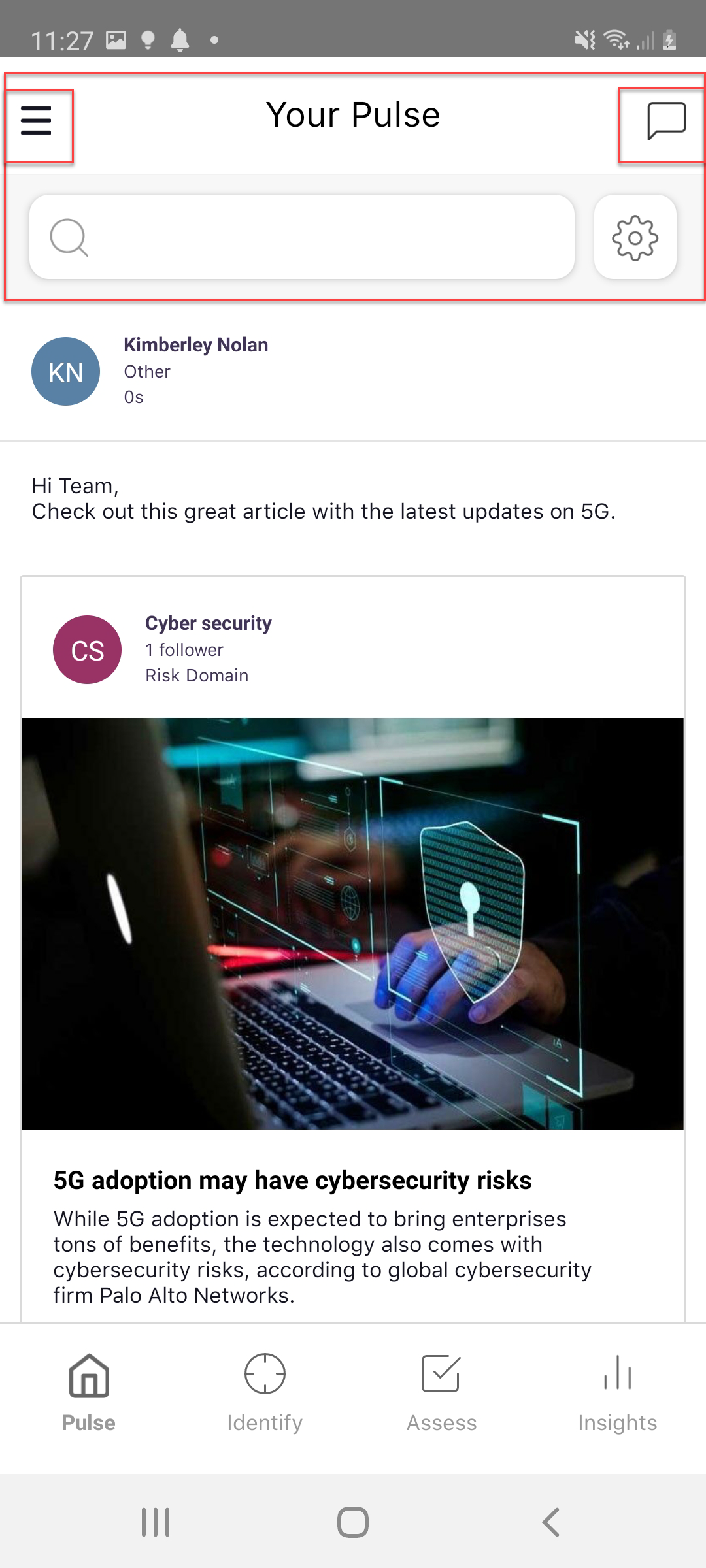 There is also a search bar for filtering and the Settings icon which will populate the left side panel as mentioned above.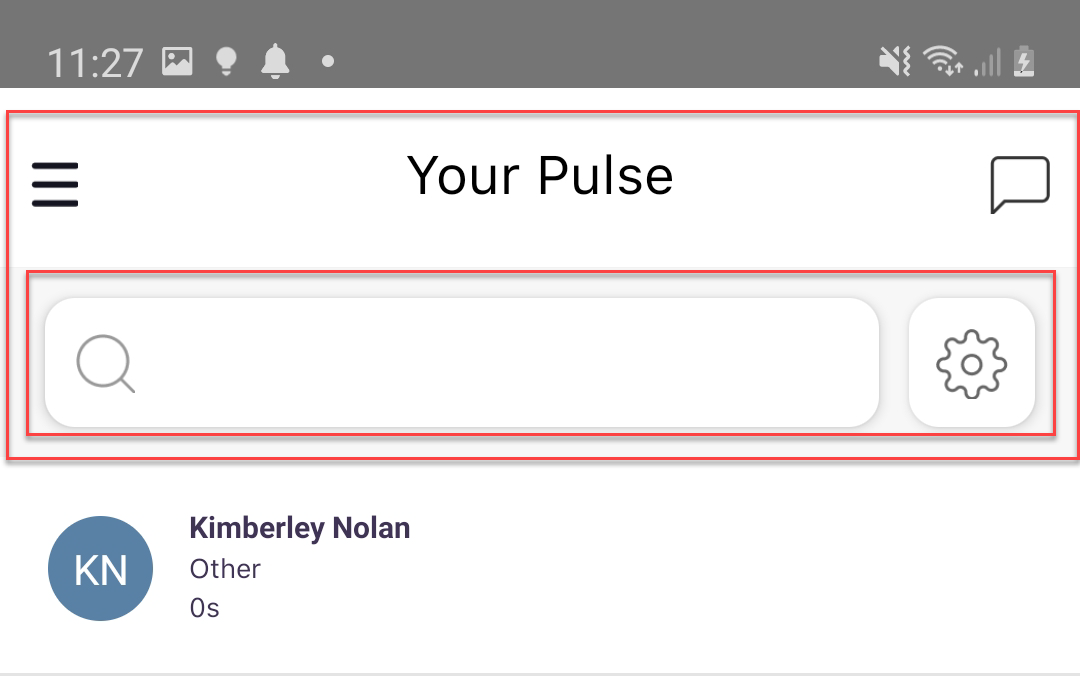 Learn about Pulse in the 6clicks web app, or see how much more our mobile app can do.